Sada-e-Watan Sydney ™
sadaewatan@gmail.com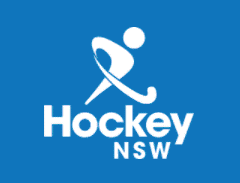 Hockey NSW has launched a Multicultural Engagement Program for bring New talent to Sport
(Exclusive Article to Sada-e-Watan By Jess Moran)
In an effort to engage with sports fans from culturally diverse and emerging communities in NSW, Hockey NSW has launched a new Multicultural Engagement Program, which it hopes will bring new people to the sport.
To assist them, Hockey NSW enlisted the help of the Australian International Sports Organisation (AUSISO) to deliver their program. Working together in partnership, their aim is to increase the profile of the sport within various multicultural communities across NSW.
It is hoped that the program will attract new and emerging markets to the sport and increase the visibility of hockey around the State.
As part of the program, AUSISO, in conjunction with Hockey NSW coaches, will run a number of different events and programs over the next few months. These events include a community come and try event in Blacktown and a "League of Nations" competition at Sydney Olympic Park. They have already delivered several entry-level hockey programs at Intensive English Centres and targeted schools.
AUSISO will also support hockey clubs and associations across NSW, through the delivery of multicultural awareness workshops. These workshops will educate committees and attempt to remove any potential barriers for multicultural fans, participants, or volunteers.
"Hockey is the third most popular sport in the world, and we want to tap into the passionate communities around our State that live and breathe hockey. We want to make hockey accessible and open up ways for people to participate in both traditional and non-traditional forms of the sport," said Hockey NSW CEO David Thompson.
"Pakistan loves it's hockey and has been a hotbed of talent for many years. We have many players of Pakistani background currently playing in competitions and we hope to welcome many more players from the sub-continent over the next few years."
Herman Lotey, Director of the Australian International Sports Organisation, is excited about the possibilities that lay ahead for hockey.
"We are proud to partner with Hockey NSW to deliver their multicultural engagement program. Hockey is a growing and emerging sport in Australia with a strong family focus."
"It is fantastic to see Hockey NSW's commitment to drive diversity and inclusion in their sport. This program will help to promote the benefits of leading a healthy and active lifestyle for members of the community. "
As part of the program, Hockey NSW sought out and appointed several community ambassadors from various backgrounds and locations across NSW.
Hockey NSW has already recruited seven Ambassadors, including people from Indian, Pakistani and Middle Eastern backgrounds. It is hoped that these ambassadors will engage their local communities and promote hockey through their networks. They will also play an important role at events and programs throughout the year as well.
Faraan Mirza, Rahim Zaidi and Arslan Kiyani are three of the ambassadors that have been selected so far, with all of them coming from the Pakistani community.
The three ambassadors are excited to be working with Hockey NSW to deliver their programs at the grassroots level and engage with CALD groups.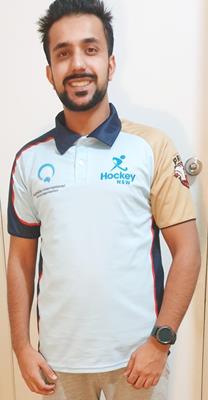 Faraan Mirza
Faraan is a final-year commerce student at Macquarie University and President of the Pakistan Society. He is an active member of Pakistan youth community and is an avid sports fan.
"I have organised a lot of youth events in the past few years and love to promote sports in my community. It will be great to see more people getting involved in hockey, especially people from multicultural backgrounds, and I'm happy to be on board with the program," says Faraan.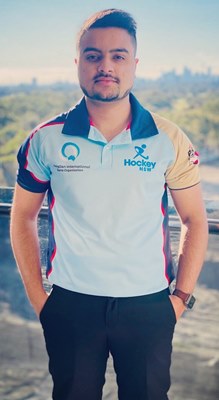 Rahim Zaidi
Rahim is currently studying a Bachelor of Community and has previously worked within cricket and football. He is keen to work with hockey in NSW given its popularity in Pakistan.
"When I found out about this opportunity to become ambassador for Hockey NSW, I was so pumped and energized to be a part of the team. It is a pleasure to support this amazing project and promote Hockey in NSW," said Rahim.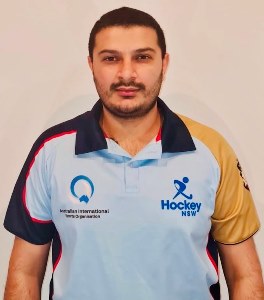 Arslan Kiyani
Arslan is extremely passionate about leadership & community involvement in sports. He has been a representative, advocate, and voice of both local and the International communities in Australia for the last four years.
He believes that sport is an essential and universal element in all cultures and encourages the idea of learning and promoting culture through sports.
"I hope this ambassador role will contribute towards a range of positive outcomes by promoting cohesion, tolerance and inclusive communities that value diversity," said Arslan.
Hockey NSW has two exciting multicultural community events happening in November. The first is a free Community Come and Try session in Blacktown on November 15th for players of all ages and abilities.
Following on from that event, Hockey NSW will be hosting their inaugural League of Nations Cup at Sydney Olympic Park on November 29th. They are encouraging people from various backgrounds to get together with their friends and family to form teams of six or more players and compete against other cultural teams in a mini tournament. It is free to enter a team and compete in the cup.
If you'd like to find out more about their multicultural program, upcoming events or want to join a local team, head to the Hockey NSW website.
https://www.hockeynsw.com.au/home/