Sada-e-Watan Sydney ™
sadaewatan@gmail.com
Aisha Jalil (Team Manager)
SALAM PAKISTAN CANBERRA HOSTED THE DINNER FOR PAKISTAN WOMEN CRICKET TEAM
(Exclusive report and photos to Sada-e-Watan by Muhammad Athar, Canberra)
Salam Pakistan Canberra hosted the reception dinner in honour of Pakistan Women Cricket team & their management at Tag Agra Belconnen Canberra on 27th February, 2020. The reception attended by Mr. Muhammad Tariq Wazir, the minister of Pakistan High Commission as well as large Pakistani Community members. The event was a great success & people attended at very short notice and jampacked. It was an evening with mixed shades, the audience includes all the ages, young, youth, elders, supporters, families, friends and well-wishers. The event was emceed by Muhammad Athar. The evening begins with the Recitation of the Quran by Mr. Jawaad Shaikh.
Mr. Murtaza Durrani, Director JK News Islamabad, Mr. Tariq Wazir
Mr. Tariq Wazir (Deputy High Commissioner)
On behalf of Salam Pakistan Ms Tooba Faridi warmly welcomed the Pakistani Team. The program included dinner, speeches by Mr. Muhammad Athar, Mr. Tariq Wazir & Aisha Jalil, the manager of the Pakistan Women team. Miss Aisha Jalil appreciated the event and mentioned this will provide the support and appreciation & boost the confidence of our team.
As the evening proceeds, young singers enchanted the audience with soulful voice. In the end, Salam Pakistan requested the community members to go to Manuka Oval venue and support Pakistani team for the upcoming matches. The community members who attended the event truly enjoyed and appreciated the organizers of Salam Pakistan for managing a successful event at very short notice.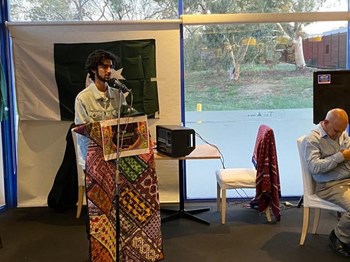 Jawaad Shaikh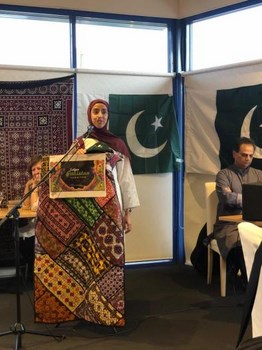 Miss Tooba Faridi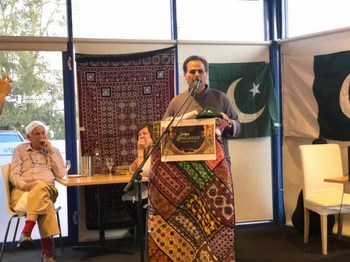 Muhammad Athar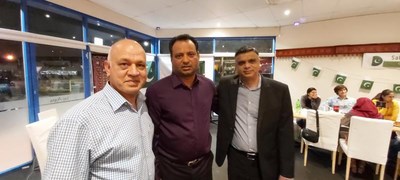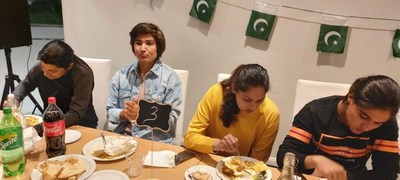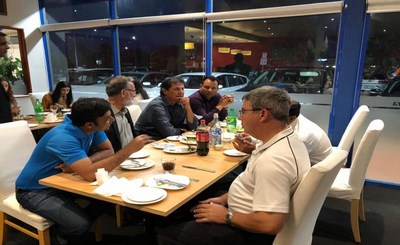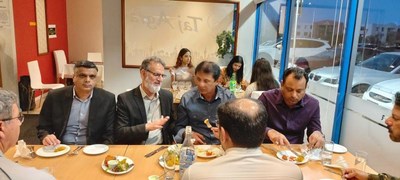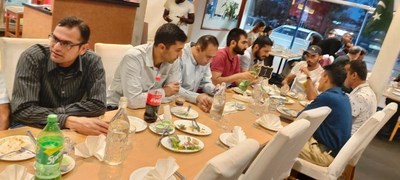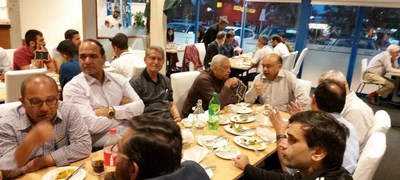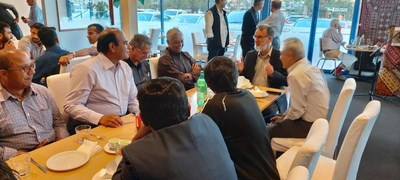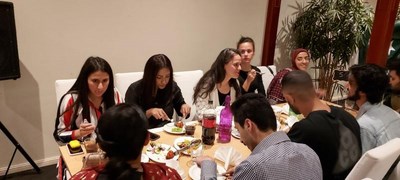 Mr. Murtaza Durrani, Director JK News Islamabad, Mr. Tariq Wazir
Mr. Tariq Wazir (Deputy High Commissioner) and Muhammad Athar