Sada-e-Watan Sydney ™
sadaewatan@gmail.com
Australian Pakistani Community appreciated Abrar Ul Haq noble cause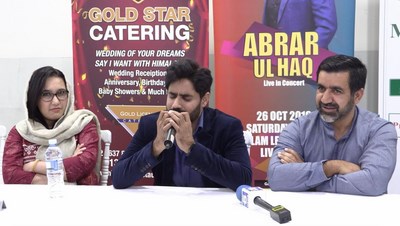 CG Bushra Salam, Abrar ul Haq and Abbas Rana
On the few hours' Notice, Pakistan Association raised $ 30,000 for Charity projects of the Sahara for life Trust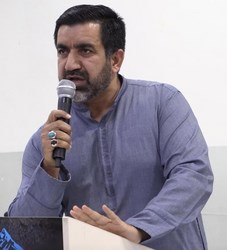 Abbas Rana, President PAA

Dear Syed Zafar Shah Sahib,
I understand that last night, you and Bhabi was at the Milad in Pymble and late there so could not attend PAA dinner hosted in the Honour of Abrar ul Haq Saheb at Himalaya Function Centre, Granville Sydney. Really we all missed you.
Please note that we didn't advertise this event prior for weeks or months, all people turn-up on the few hours' notice from every area of New South Wales and we collected $ 30,000. PAA hopes for more collection within few days then I will be able to provides full amount details to Sada e Watan and other media. I thankful people for gives positive participation, I can say that whenever we call our people, they helped more than expectation.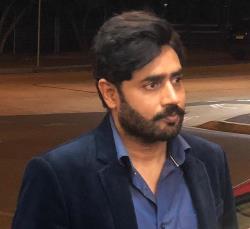 Abrar ul Haq (Photo by Abbas Naqvi)
As you know, since 26 October 2019, Abrar ul Haq is in Australia after performing his live successful music shows and he kindly gives opportunity to PAA for hosting public meeting on meal at Himalaya, thanks to Mushtaq Saheb, Asif Mushtaq and all Mushtaq family.
During the last night's meet & Greet event, Abrar ul Haq talked about his journey of making "Sahara Foundation" what it is today and the struggles he faced while establishing it. He speaks briefly about the future projects of the Sahara Foundation, then people started announce donations.
I am glad to inform you that with just few hours' notice, Pakistan Association of Australia raised #30k Thirty Thousand dollars at meet greet dinner with Abrar ul Haq. The Himalaya Restaurant did not charge for providing Hall facilities and also they donated FREE DINNER to more than 140 people. We did not spends a cent so all collected $30,000 will goes to #Abrar_Ul_Haq Charity organization Sahara for life Trust. Thank you everyone for your generous support. Special thanks to our Sponsors #5NewsAustralia and #Himalaya_Restaurant . From media #RajaTaseer (Humwatan) , # Syed Javed Shah (Sada e Watan), #Aurangzeb Baig (Urdu Point), # Shafaq Jaffery (5 NewsAustralia) And my Team of Pakistan Association of Australia without all your support it wouldn't be possible to achieve this. THANK YOU.
Kind Regards,
Abbas Rana
President
Pakistan Association of Australia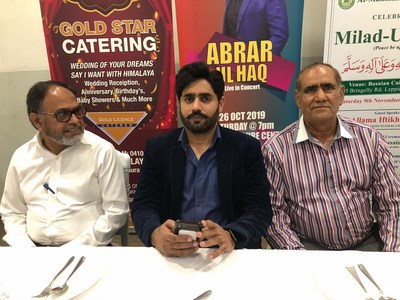 Insaf Khan, Abrar ul Haq and host Ustad Mushtaq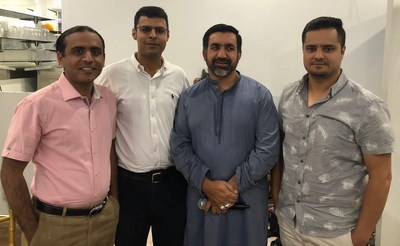 Aurangzeb Baig, Raja Taseer, Abbas Rana and Abbas Naqvi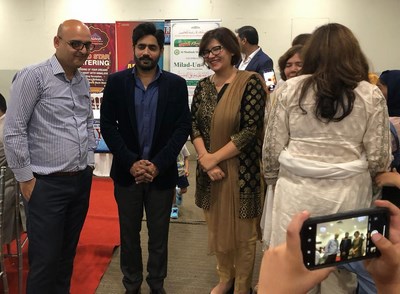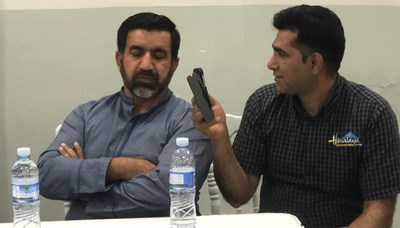 Abbas Rana and Asif Mushtaq of Himalaya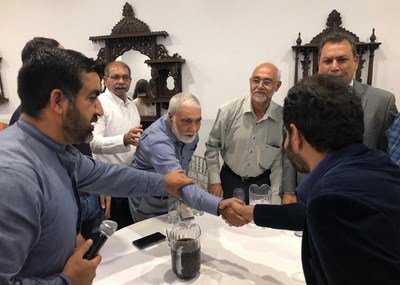 Sufi Javed Iqbal shaking hands with Abrar ul Haq
Mohammad Aamer shaking hands with Abrar ul Haq
Abrar ul Haq and Syed Javed Shah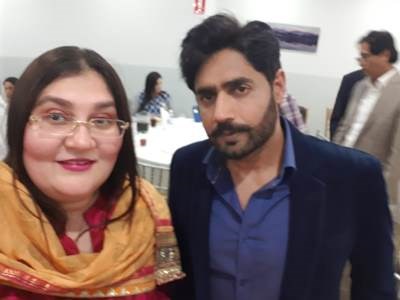 Mrs. Shafaq Jaffer with Abrar ul Haq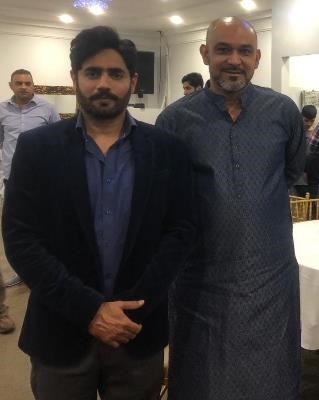 Abrar ul Haq and Syed Asim Raza Rizvi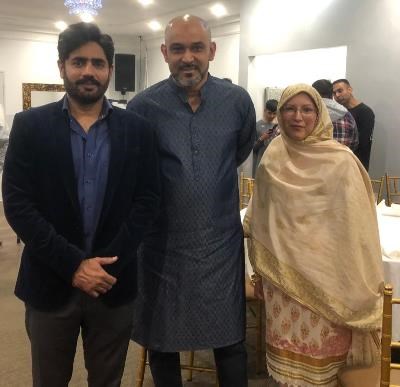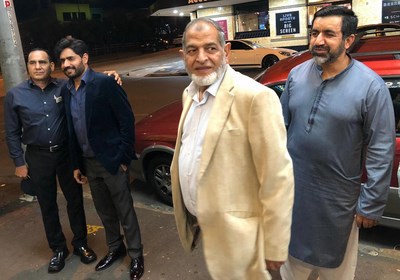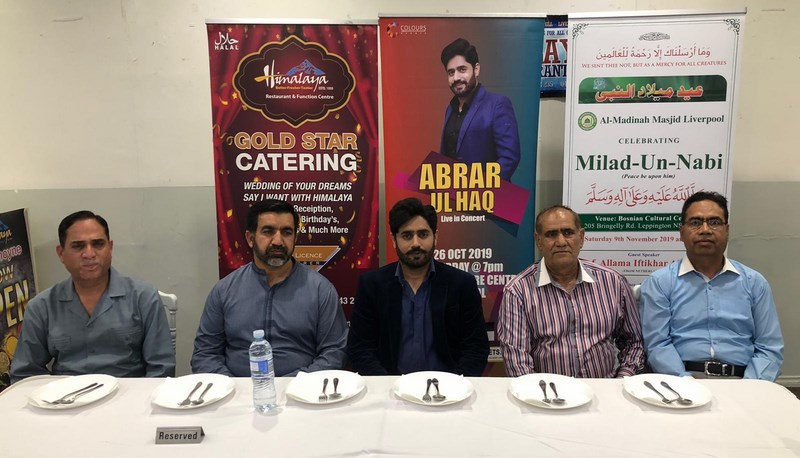 Syed Javed Shah, Abbas Rana, Abrar ul Haq , Ustad Mushtaq of Himalaya and Ashraf Chohan
Abbas Naqvi, Raja Taseer, Abbas Rana, Abrar ul Haq , Ashraf Chohan, Insaf Khan, Mohammad Aamer and Rukhshanda Zaman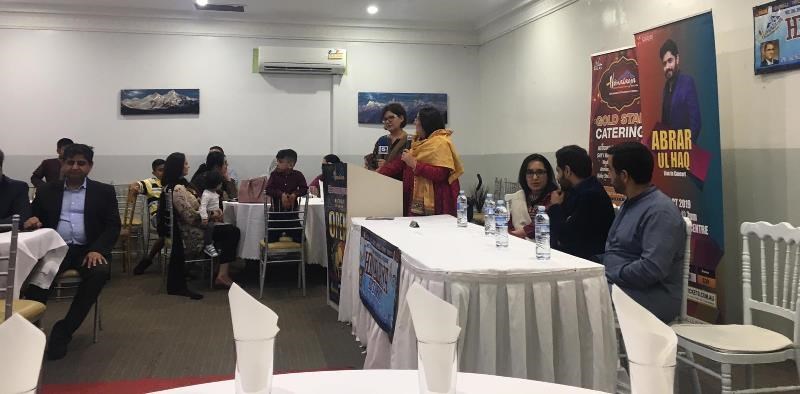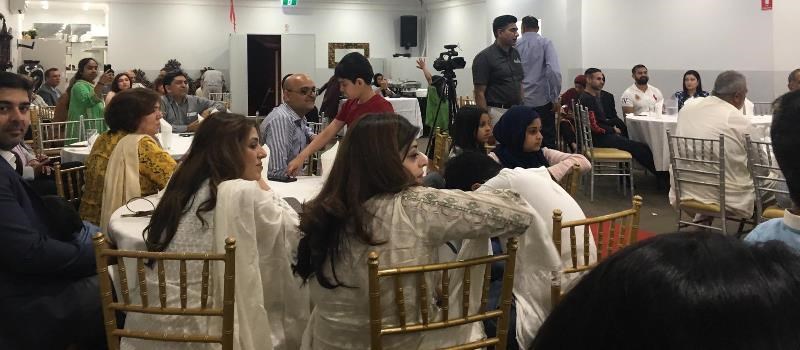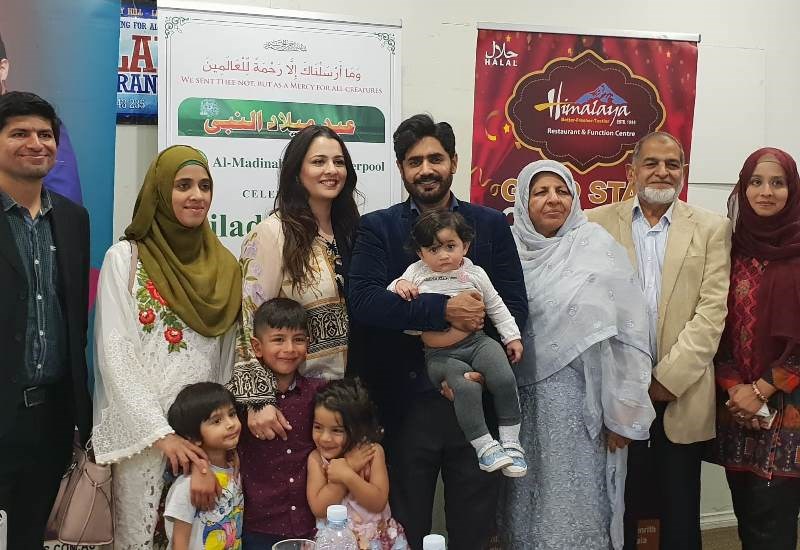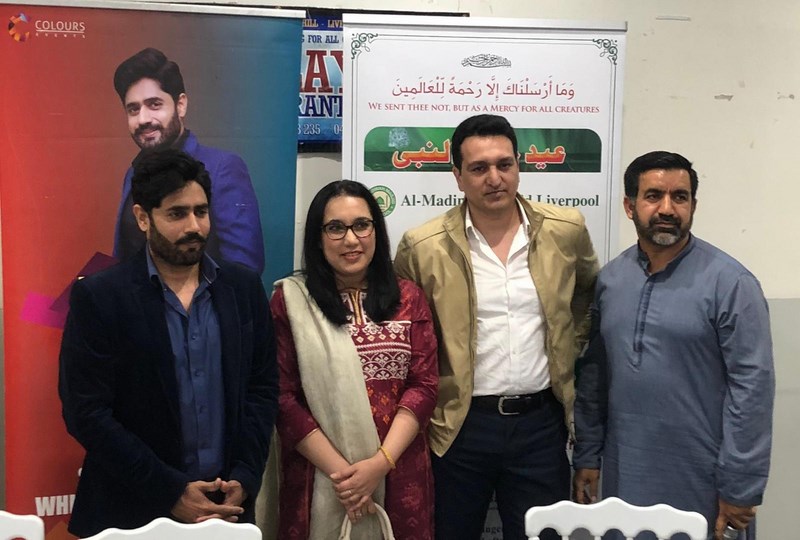 Abrar ul Haq , Acting Consul General of Pakistan Bushra Salam, Mr. Ahmed Reza and Abbas Rana