Sada-e-Watan Sydney ô
sadaewatan@gmail.com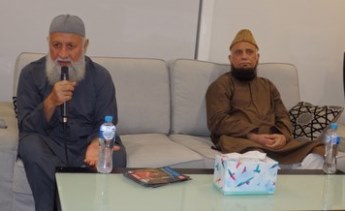 Peer Niazul Hassan Qadri and Syed Fasihuddin Soharwardy
Mehfil e Naat and Dua e Maghfirat at Sunail Hasnain home Denham Court Sydney
On Sunday, 15 Dec 2019, Mehfil e Naat was organised at Sunail Hasnain house in honour of leading Naat Khawan Syed Fasihuddin Soharwardy, Hafiz Mohammed Raza and Peer Sheikh Sultan Niazul Hassan Qadri, Chairman Hazrat Sultan Bahu Trust UK.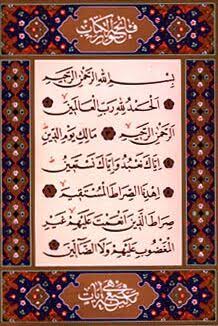 Suddenly Sunail received the death news of her mother in law in Pakistan. The event also turned into Dua e Maghfirat for Sunailís Mother in law. The event was attended by Dr Khurram Kiyani, Qasim Ali Munir, Rahat , Farrukh, Ali Habib, Bilal Hussain, Zafar Hussain and others. The event was ended by thank from Sunail to all and prayers for the deceased.
Also note that few days ago, Sunailís Auntie also died in Pakistan. The family is going through a deep remorse at the moment.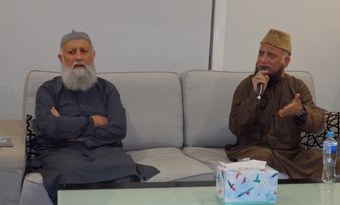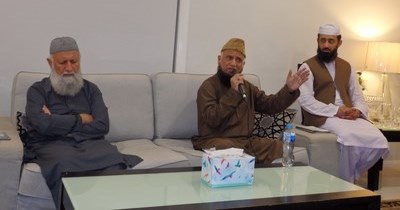 Peer Niazul Hassan Qadri, Syed Fasihuddin Soharwardy and Hafiz M Raza
Dr Khurram Kayani, Syed Fasihuddin Soharwardy and Syed Zafar Hussain