Sada-e-Watan Sydney ™
sadaewatan@gmail.com
Renowned Islamic Scholar Molana Tariq Jamil Arrived in Australia
Molana Tariq Jamil
Haji Rana Munir Khan and his son in Law Hafiz Kamran hosted a dinner in the honour of Molana Tariq Jamil
(Syed Zafar Hussain, Editor-in-Chief Sada-e- Watan Sydney)
Tariq Jamil was born on 1 October 1953. He is a Pakistani religious writer, Islamic television preacher, scholar and a member of the Tablighi Jamaat. He is also a user of YouTube, and his channel has more than two million subscribers. Molana Tariq Jamil has been named one as of The 500 Most Influential Muslims in the world by the Royal Aal al-Bayt Institute for Islamic Thought in Jordan from 2013 to 2019.
On 4th October 2019, World Known Islamic Scholar Molana Tariq Jamil arrived in Sydney Australia from Canada. He is in Sydney. Insha Allah, he will stay in Sydney for 2 weeks. He came to Australia after 23 years.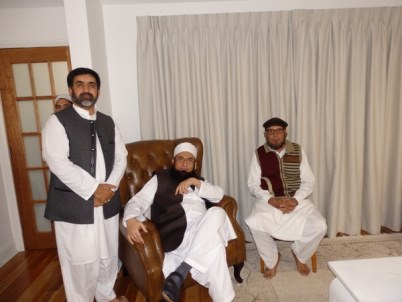 Abbas Rana, Molana Tariq Jamil and host Haji Rana Munir Khan
On Friday, 4th Oct 2019, Haji Rana Munir Khan and his son in Law Hafiz Kamran hosted a dinner in the honour of Molana Tariq Jamil. President PAA Abbas Rana and Member Executive Committee Abbas Naqvi met Molana Tariq Jamil and presented a flower bouquet and said On behalf of the all Pakistani community, it is my pleasure to welcome you to Sydney.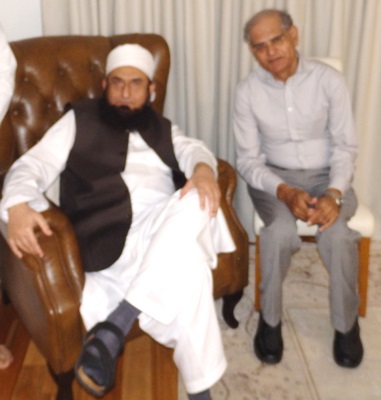 Molana Tariq Jamil and Syed Zafar Hussain
During the talk to the Syed Zafar Hussain of Sada-e-Watan, Molana Tariq Jamil conveyed his best wishes for High Commissioner of Pakistan Babar Amin and all Muslims living in different parts of Australia. He said that presently, I have few health issues but InshAllah in near future, I will visit Australia and met all.
Dinner of Haji Rana Munir Khan and his son in Law Hafiz Kamran was attended by acting Consul General of Pakistan in Sydney Bushra Salam, President Pakistan Association Abbas Rana, Editor in Chief of Sada e Watan Syed Zafar Hussain, Managing Editor of Rabitah Munir Muhammed, Asif Qamar, Manzar Mirza, Ashraf Chohan, Hanif Muqaddam, Molana Nazeerul Hassan Thanvi, Javed Nazar, Molana Dr Hafiz Shabbir, Imam Masjid Qubba, Insaf Ali Khan, Malik Saad Bobby, Maulana Imam Suleman, Imam Surry Hills Mosque and others.
Molana Tariq Jamil will be delivering a talk on Monday October 7th, at the Whitlam Leisure Centre in Liverpool Sydney. The lecture is open to men and women, as well as children above 10 years old only. The lecture will be delivered in Urdu. Maghrib prayer will be conducted at the venue.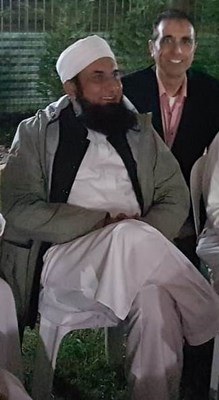 Molana Tariq Jamil and Manzar Mirza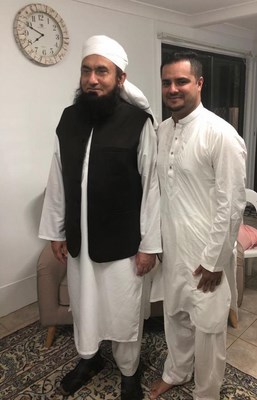 Molana Tariq Jamil and Abbas Naqvi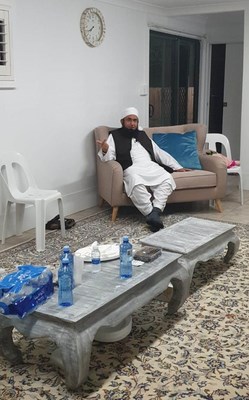 President PAA Abbas Rana presented a flower bouquet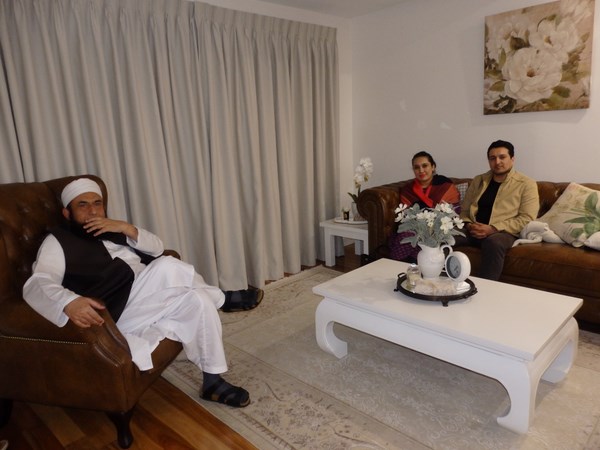 Molana Tariq Jamil, Acting Consul General of Pakistan in Sydney Bushra Salam and Mr Ahmad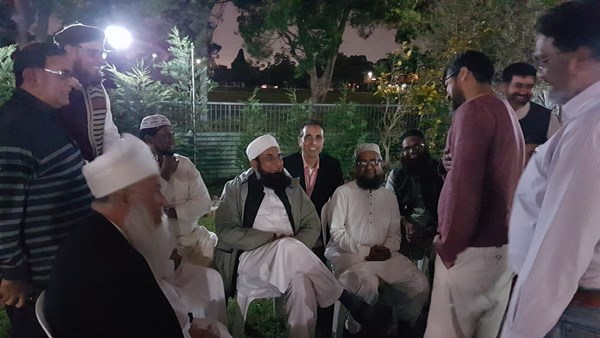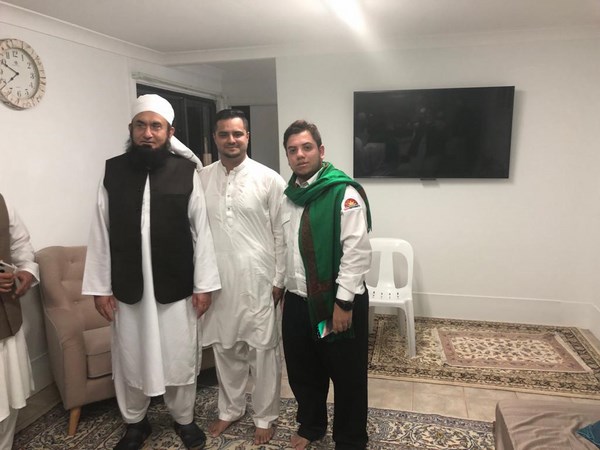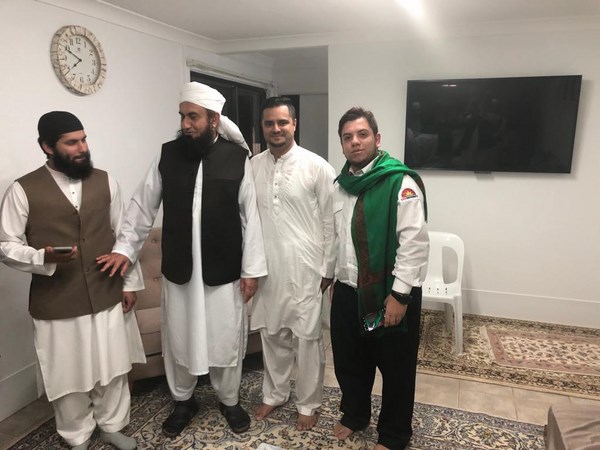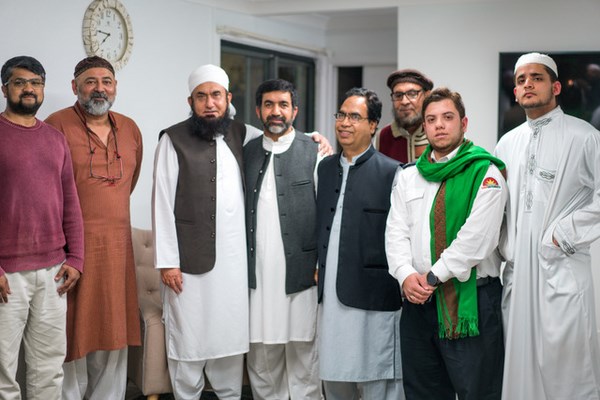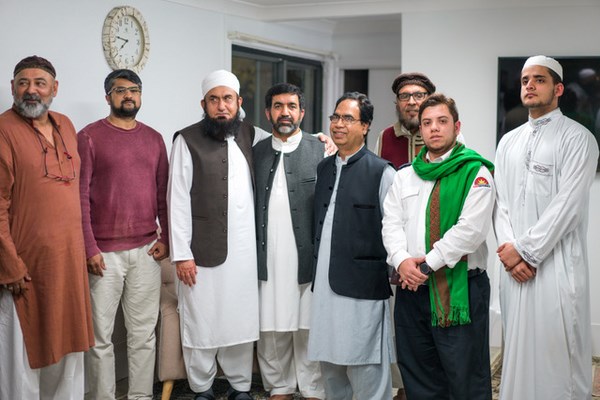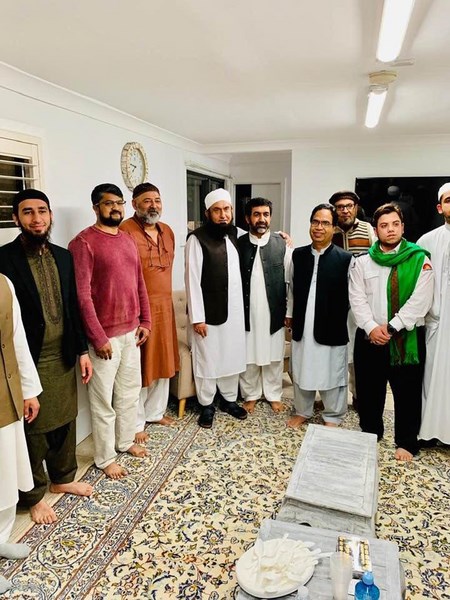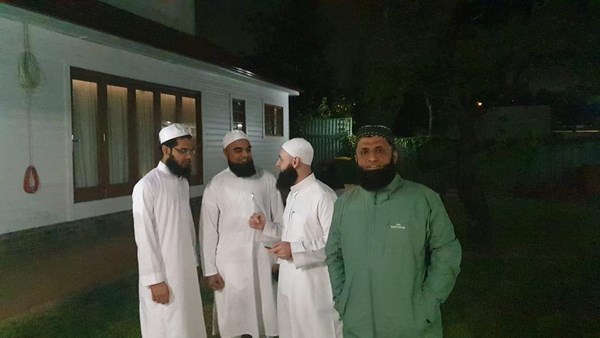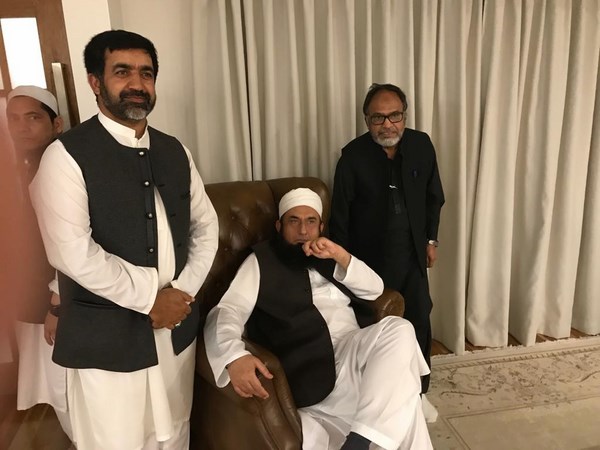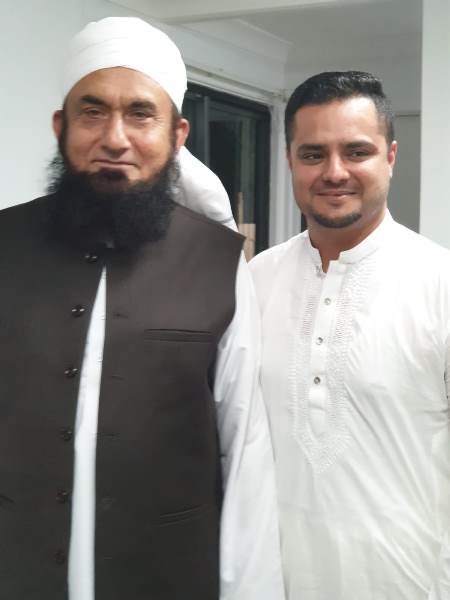 Molana Tariq Jamil and Abbas Naqvi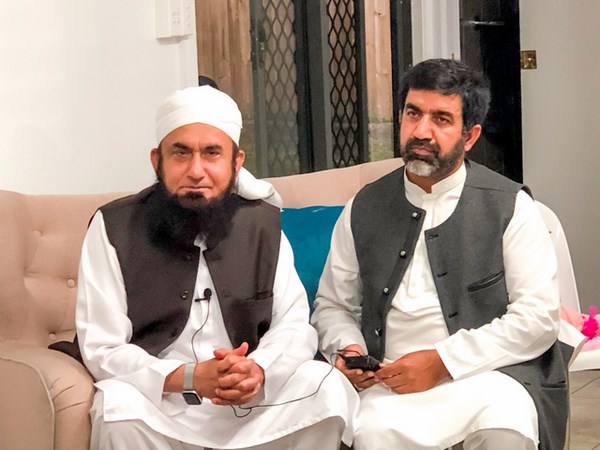 Molana Tariq Jamil and President PAA Abbas Rana