Sada-e-Watan Sydney ™
sadaewatan@gmail.com

SAMAA'S QAWWALI NIGHT AT BANKSTOWN SPORTS CLUB SYDNEY: New Zealand Martyrs Remembered
South Asian Muslim Association of Australia (SAMAA) staged another very successful event for the elders of the community. The Mehfil-e-Qawwali on Sunday 7 April 2019 at Bankstown Sports Club theatre Sydney drew fans from across the communities including elders, their families, SAMAA volunteers and members, wider South Asian community as well as Anglo Saxon fans of this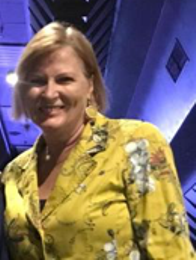 Julie Owens, MP
classical art. Federal MP for Parramatta Julie Owens was among the audience to enjoy her favourite music.

The ensemble of Tahir Faridi Qawwal gave an outstanding performance in singing very popular numbers of Ustad Nusrat Fateh Ali Khan and Sabri brothers.
The atmosphere turned sombre as victims of the mosque shooting in Christchurch were remembered. Mr Zahid Jamil described the events in Christchurch most unfortunate which had disturbed the tranquillity of the most peaceful nation on the earth. He said It was shocking to learn that the terrorist belonged to Australia. Though, SAMAA is a non-political benevolent institution, yet he appealed to the Australian government to take necessary steps to ensure safety of mosques in this beloved nation of ours.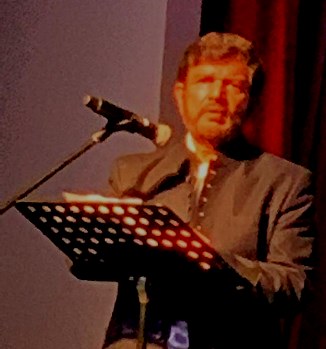 Dr Sikander Khan - Dua for Martyers
Dr Sikander Khan recited holy verses from Quran and made an emotional Dua (prayer) for the Martyrs of the mosque massacre and their loved ones. He prayed for peace in the region and the world. He emphasized that Islam was the religion of peace and terrorism cannot be justified under any pretext. Dua concluded with the call to the prayer and Maghreb Prayer.

Qawwali resumed after Maghreb. The group mesmerised and enchanted the audience for well over three hours, receiving rapturous applauses repeatedly. With their rich rhythmic grooves, soaring vocal melodies and the classical performance, the performers were able to spell bound the audience. It was an exceptional exhibition of the ancient tradition of Sufi music. The lead singer Canadian born and a revert Tahir Faridi Qawwal showed total mastery of this art with its smooth melodic overtures, fierce leaps of vocal passion & rich vocal choruses which captivated the audience.

Mrs Shahnaz Hyder, famous Ghazal Singer of Sydney and Mrs Kaneez Fatima Ali, the senior Urdu poet presented gifts to the artists. The SAMAA volunteer Ahsan Ali was MC for the event.
Mr Zahid Jamil
Speaking briefly about SAMAA, Mr Zahid Jamil told audience that SAMAA had entered into agreements with service providers to offer professional services to the South Asian Muslim seniors. These included Uniting and IWAA for Home Care services and Gallipoli Home for those who need Nursing Home Care. Gallipoli Home is a state of art facility built by the Turkish community with support of Australian government in Auburn. It offers religiously and culturally appropriate care to Muslim seniors.

The Event was designed as a Service to the Elders in our Community as SAMAA does at regular intervals to alleviate loneliness of community elders. The elders get an opportunity not only to entertain themselves but also meet their contemporaries. The Elders well appreciated SAMAA's efforts at catering to their Culturally & Linguistically Divergent Needs.
The event was supported by Bankstown Sports Club.