Sada-e-Watan Sydney ™
sadaewatan@gmail.com
Host Shabbir Iqbal, Shaukat Hayat and Mr Uqaili
Haji Shabbir Iqbal hosted a dinner in Sydney for Haji Shaukat Hayat and Mr. Abdul Aziz Uqaili
Former Vice President Pakistan Association of Australia Haji Shabbir Iqbal is prominent Businessman and well known Australian Pakistani. He is Director of the International Student Educational-Migration Services Sydney.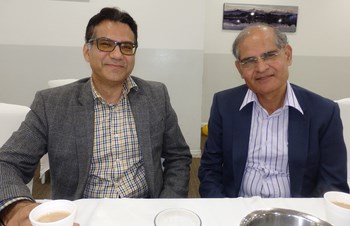 Mr. Abdul Aziz Uqaili and Syed Zafar Hussain
On Tuesday, 25th June 2019, Haji Shabbir Iqbal hosted a dinner in the Honour of Mr Abdul Aziz Uqaili who was served as a Consul General of Pakistan in Sydney and presently he is posted in Islamabad as a Additional Sectary, Ministry of Interior Government of Pakistan. The dinner was held at the Himalaya Restaurant, Granville Sydney and attended by more than fifty Guests.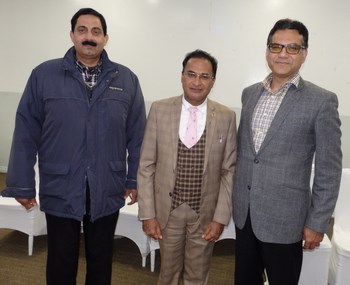 Shaukat Hayat, Haji Shabbir Iqbal and Abdul Aziz Uqailii
Haji Shabbir Iqbal Welcome his cousin Haji Shaukat Hayat of Ferozewala Sheikhupura Pakistan & Mr Abdul Aziz Uqaili (Islamabad) who was on short private trip of Sydney. The host Haji Shabbir Iqbal said that Mr Uqaili served community nicely with respect and always help in community matters whenever required. He said that Abdul Aziz Uqaili work hard for promoting Pak Australia trade and friendly relationship of 2 countries.
Mr Abdul Aziz Uqaili thanks for best wishes and said as a civil servant, I always try my best to do positive things for country and people of Pakistan.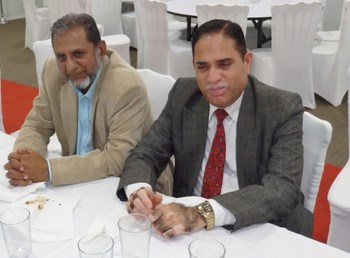 Hanif Muqaddam and Syed Javed Shah
Syed Zafar Hussain, Host Shabbir Iqbal and Haji Shaukat Hayat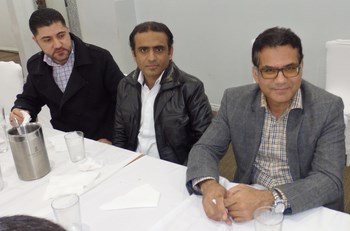 Ali Murtaza, Aurangzeb Baig and Abdul Aziz Uqailii
Ch Shahid Iqbal, Syed Zafar Hussain and Host Shabbir Iqbal
Dr Khurram Kayani, Abbas Rana and Rao Insaf Khan
Haji Shabbir, Abdul Aziz Uqaili, S. Zafar Hussain and Raja Aslam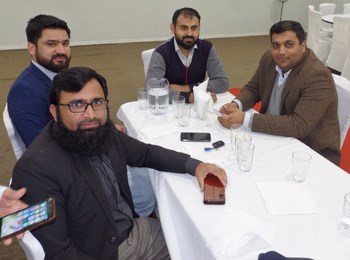 Host Shabbir Iqbal, Abdul Aziz Uqailii and Iftikhar Rana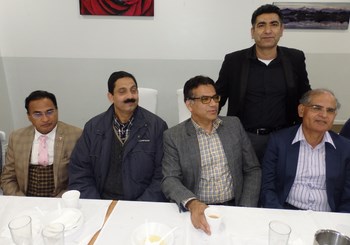 Shabbir Iqbal, Haji Shaukat, Mr. Uqailii, Asif Mushtaq and Zafar Hussain
Haji Shaukat, Shabbir Iqbal, Abdul Aziz Uqailii and Javed Shah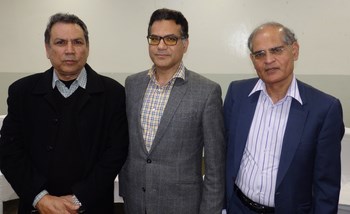 Tariq Mirza, Abdul Aziz Uqailii and Syed Zafar Hussain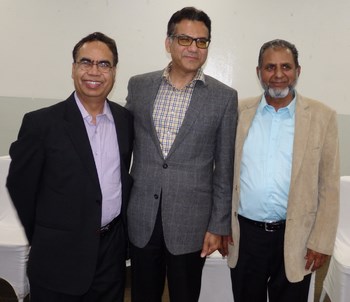 Ashraf Chohan, Abdul Aziz Uqailii and Hanif Muqaddam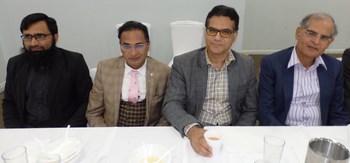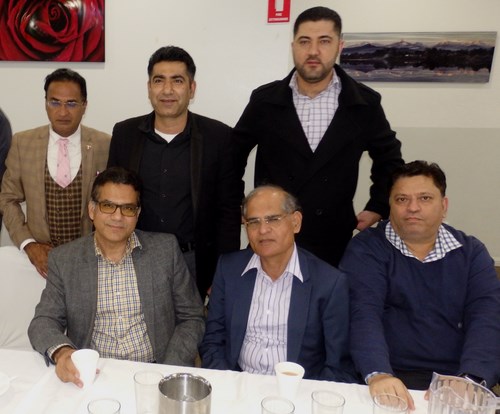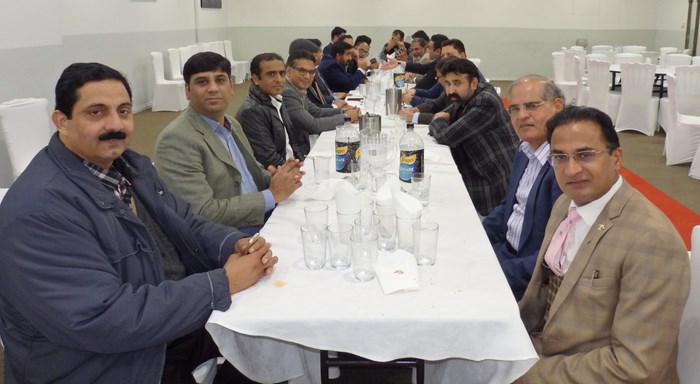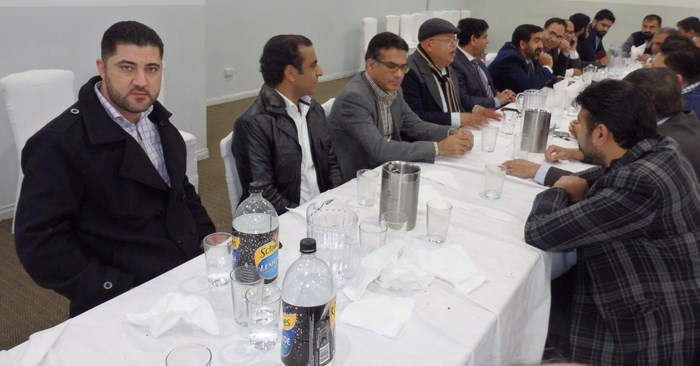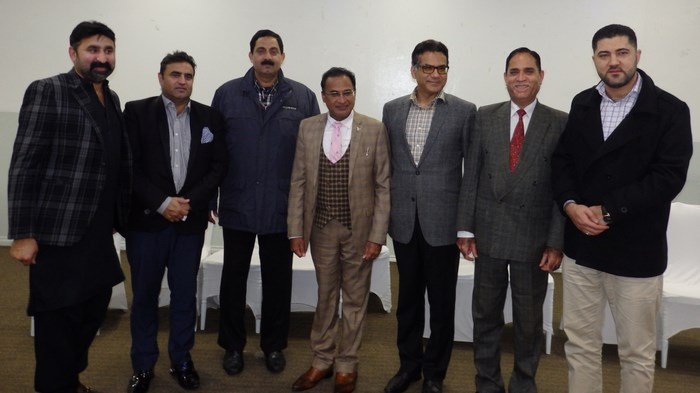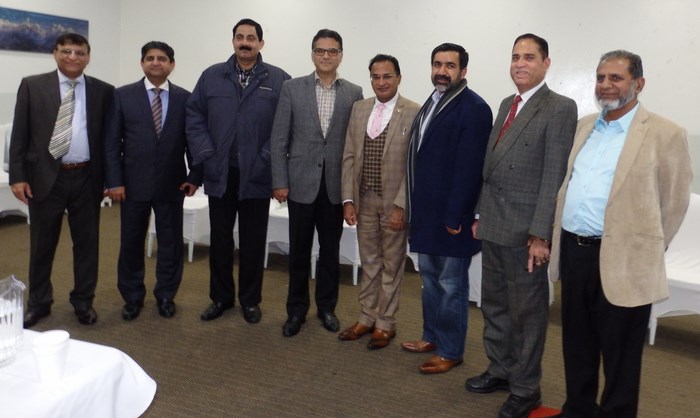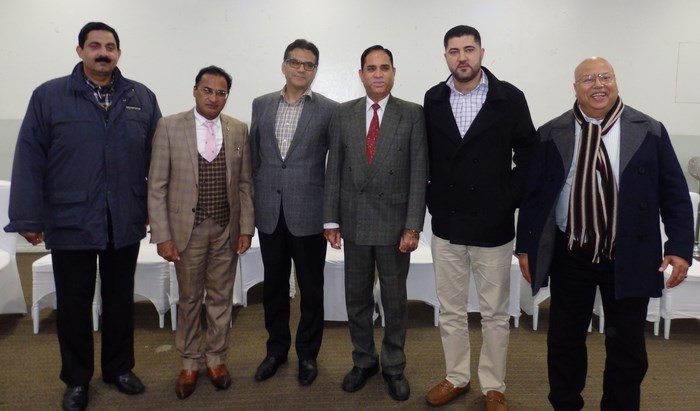 Haji Shaukat, Shabbir Iqbal, Abdul Aziz Uqaili, Syed Javed, Ali Murtaza and Ishtiaq Khan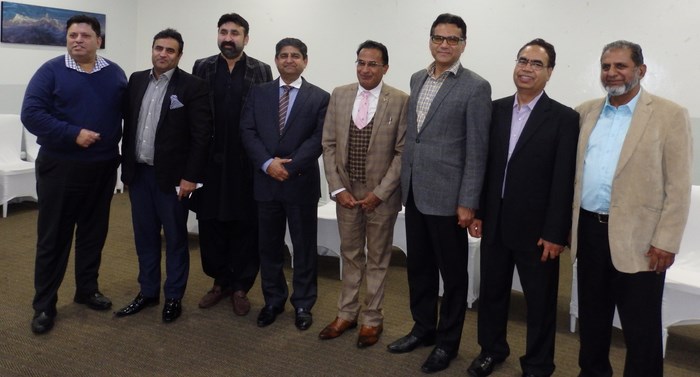 Dr Khurram Kayani, Hafiz Shahid, Hassan Rana, Iftikhar Rana, Abdul Aziz Uqaili, Ashraf Chohan and Hanif Muqaddam