Sada-e-Watan Sydney ™
sadaewatan@gmail.com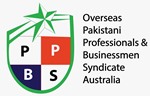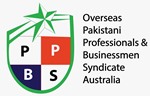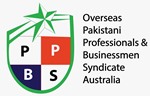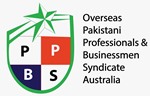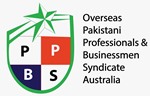 Audience gave a standing ovation to Syed Zafar Hussain and His Excellency Babar Amin
Faisal Shamsi receiving his Award
H.E. Babar Amin was Chief Guest of the PPBSA dinner in Bella Vista Sydney
Pakistan is Emerging as a New tourist Destination where you destine to meet progressive, positive and courteous people. Pakistanis overseas are playing a very pivotal role in promoting this image worldwide. To acknowledge great contributions of those who brought lots of respect and honour for Pakistani community here and back home, PPBSA (Overseas Pakistani Professionals and Business Entrepreneur Syndicate Australia) through its President Dr. Khurram Kayani organised a Pakistani Shinning Stars Night at a Thai at Waterfront Restaurant in Bella Vista Sydney on Friday, 12th July 2019.

His Excellency Babar Amin High Commissioner of Pakistan to Australia graced the event as the Chief Guest of the night. Pakistani Stars Night was attended by leading Pakistani personalities and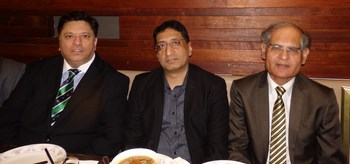 Dr Khurram Kayani, Brig. Asim Khan and Syed Zafar Hussain
guests from Pakistan, India, Bangladesh and Afghanistan. Brigadier Muhammad Asim Khan – Defence Advisor Pakistan High Commission Canberra, Abdul Majid Yousfani - Consul General, Bushra Salam – Consul Pakistan in Sydney, Abbas Rana – President Pakistan Association of Australia, Syed Zafar Hussain Editor-in-Chief Sada-e-Watan Sydney, Insaaf Ali Khan – President Pakistan Engineering Association Australia, Raja Taseer – CEO Humwatan Media Group, Syed Javed Hussain, Ejaz Khan, Raja Aslam, Akhtar Ali, Shoab Khan, , Mohammad Munir – CEO Sydney Forex, Mohammad Asif – CEO Sanghat, Ahmed Ali, Dr. Matloob Khushi, Ali Murtaza – President Hydri Welfare Association Sydney, Maqsood Nagi of Humwatan Radio, Dr. Suhail Memon, Jabbir Hussain Turi, Ali Chohan, Faisal Shamsi MD PB Harrision, Bilal Nabi, Mrs Professor Rahat Munir, Aurangzeb Baig - Media, Zafar Khan, Naveed Ali, Sunail Hussain, Erun Sunail, Zaheer Alvi, Parveen Jhang, Haji Shabbir Ahmed, Saad Malik, Fuad and Mehr un Nisa Ahmed, Shafqat Ali - Young Innovators, Maryam Popal Zahid, Atif Fahim – Shahid Afridi Foundation, Farhat Jaffri, Hamid Saroha, Sashi Lal, Tariq Mirza, Javed Nazar, Rana Javed Imran, Fahad Siddiqi, Yousuf Ishtiaque, Dr Aqeel Kazmi, Muzzammil Qureshi, Yogesh Sharma and others.
Mrs. Qatlat Nabi and Mehr un Nisa Fuad two professional advisors of PPBSA welcomed and presented bouquets to Excellency Babar Amin and Consul General Abdul Majid Yousafani on their arrival to the venue.

Dr. Khurram Kayani thanked Excellency and mentioned that Ex High Commissioner Excellency Naela Chohan did a great service to the Pakistani community in Australia and people will never forget her and our best prayers are for her all future endeavours. Ex Consul General Abdul Aziz Uqaili, a peoples' person helped Pak community like never before. Now, His Excellency Babar Amin has gone a step further and started visiting cities in Australia and meeting people and solving their problems. First time Conference of Consulate Generals was held in Canberra, meeting VCs of Universities, Political parties' members, etc and many other great initiates already started by him. He is a man who talks less and act more and we are extremely thankful for extending a great support to us tonight. He further added that we never forget those who support us and remembering previous High Commissioner and Consul General was to reiterate the same fact.
Life time Achievement for outstanding Media Service 2019 – Syed Zafar Hussain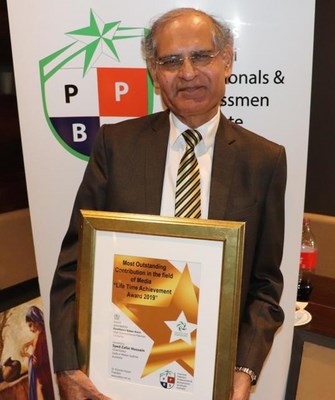 Syed Zafar Hussain (Sada-e-Watan Sydney)
PBSA shared the process of nomination and election of awards with attendees and how they kept the process purely on merit and transparent.
Then awards for most outstanding Pakistani professionals were announced and accorded by His Excellency as follows:
1. Most Outstanding Professional 2019 – Faisal Shamsi MD of PB Harrison.
2. Most Outstanding Academic Performance 2019 – Dr. Matloob Khushi
3. Most Outstanding Social Contribution to Australian Society 2019 – Shafaq Jafri
4. Life time achievement Award for Social Contribution to Australia 2019 – Abbas Rana
5. Life time Achievement for outstanding Media Service 2019 – Syed Zafar Hussain
6. Pak Community Services Appreciation Award 2019 – His Excellency Babar Amin

Audience not only clapped and appreciated all award recipients but also gave a standing ovation to Syed Zafar Hussain and His Excellency Babar Amin.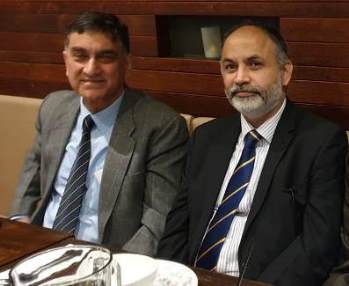 HC Babar Amin and CG Abdul Majid Yousfani
Muhammad Munir CEO Sydney Forex and leading supporter of the event announced four tickets to Rahat Fateh Ali Khan concert sponsored by Yogesh K Sharma against questions those were won by Mrs. Professor Rahat Munir and Mrs. Shoaib Khan. Free Dinner vouchers for couples were sponsored by Lahori Dhaba Punchbowl, Ali Dine Inn Lakemba, Himalya Granville and Tandoori Hutt Enmore. All guests were presented with free gift hampers from Frashco Foods, Oasis, Sydney Forex, Rabitah Magazine and others.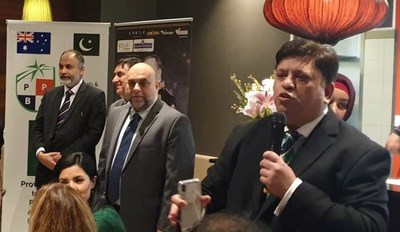 President Dr Khurram Kayani
At the Dr. Khurram Kayani thanked all those who whole heartedly supported and promoted the event like Humwatan Media Group through Raja Taseer whole heartedly supported this event and backstage provided great support, Sada e Watan Sydney, Sanghat, Urdu Point, Pak News, Rabitah Magazine, BOL Radio, Humwatan Radio, Raja Aslam sahib, Aurangzeb Baig and others.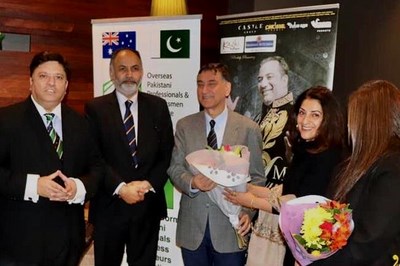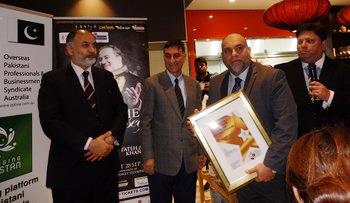 Faisal Shamsi receiving his award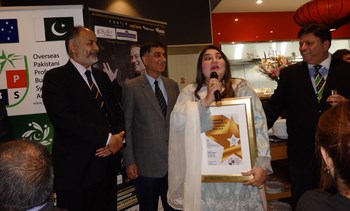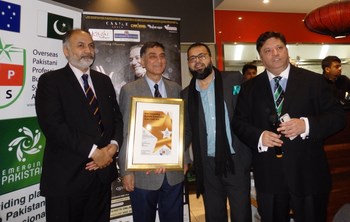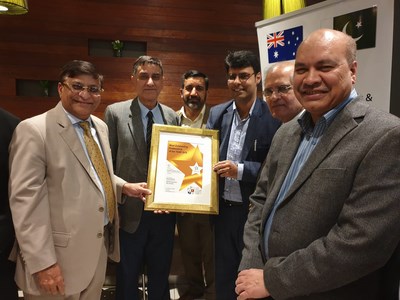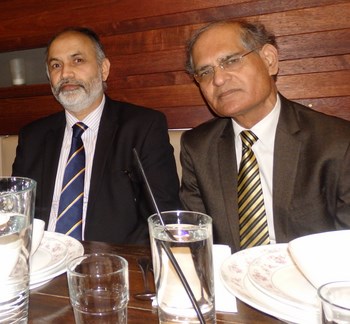 CG Abdul Majid Yousfani and Syed Zafar Hussain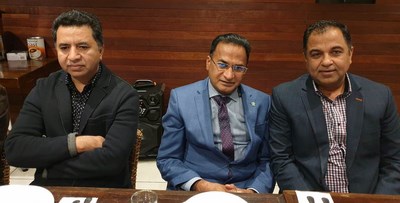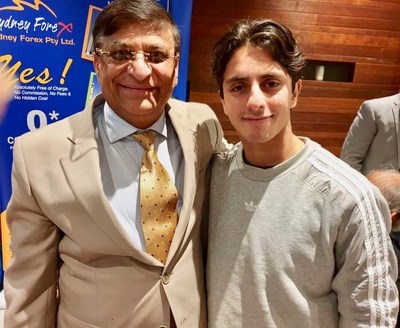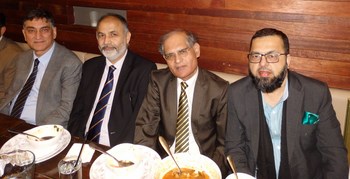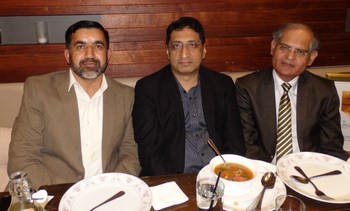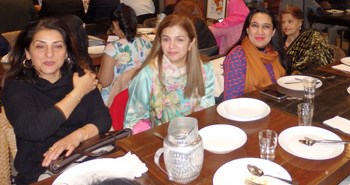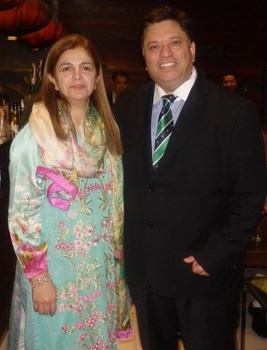 Dr Humaira Kiyani and Dr Khurram Kayani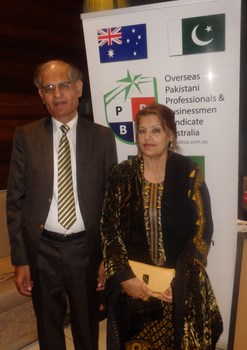 Syed Zafar Hussain and Mrs. Nafisa Zafar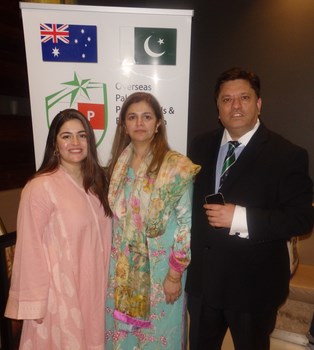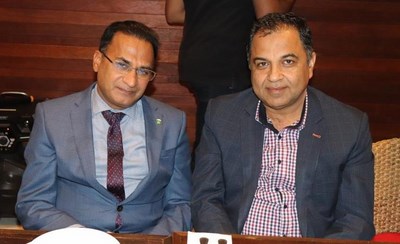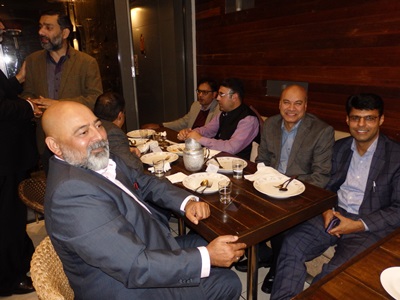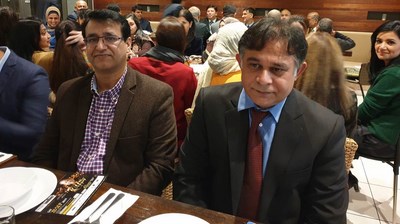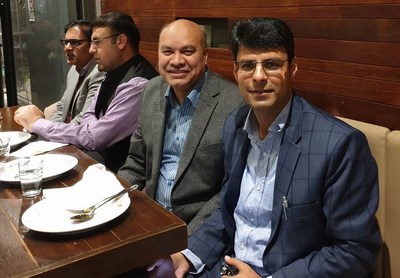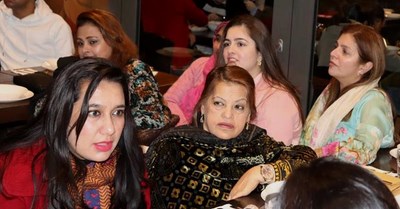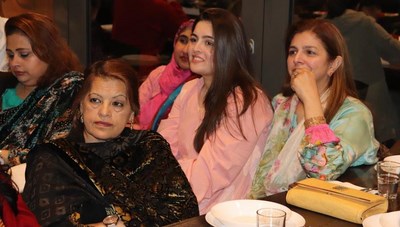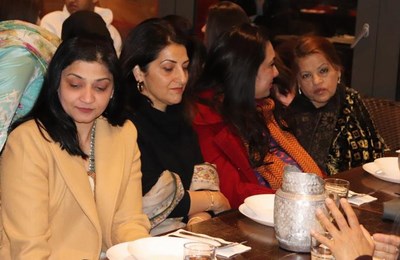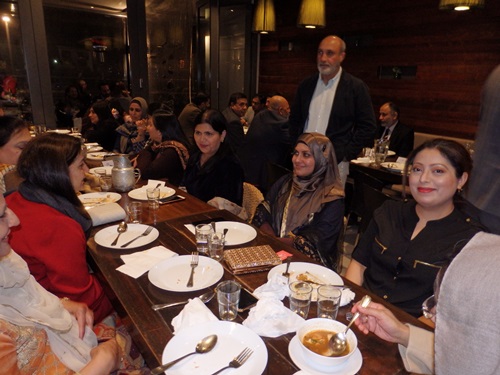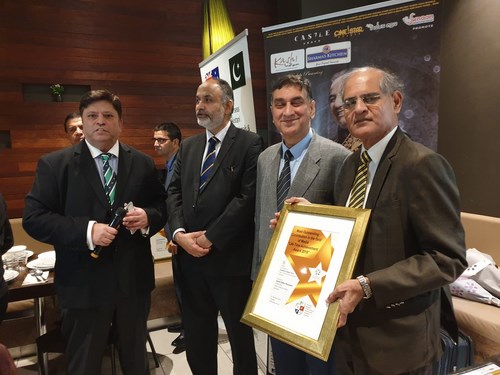 Dr Khurram Kayani, Abdul Majid Yousfani, Babar Amin and Syed Zafar Hussain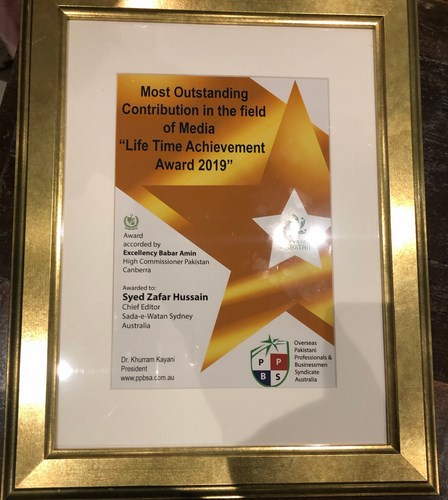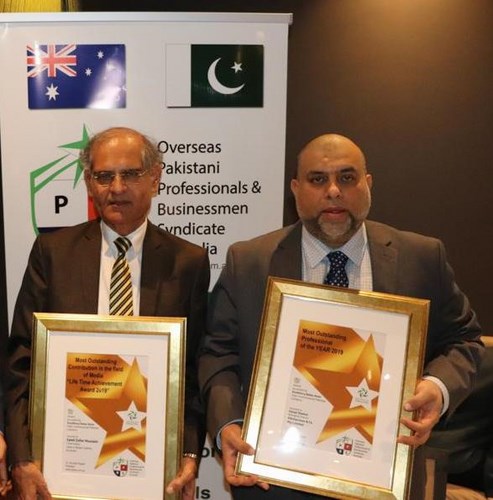 Syed Zafar Hussain of Sada e Watan and Faisal Shamsi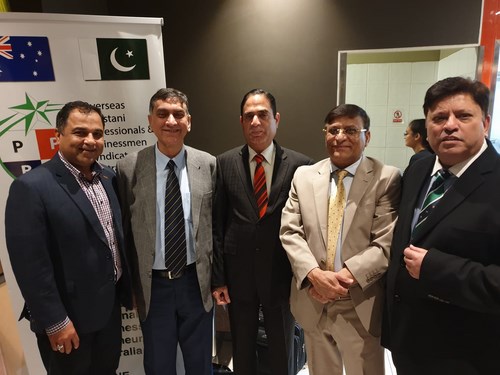 Zaheer Alavi, H.E. Babar Amin, Syed Javed Hussain, Raja Aslam and Dr Khurram Kayani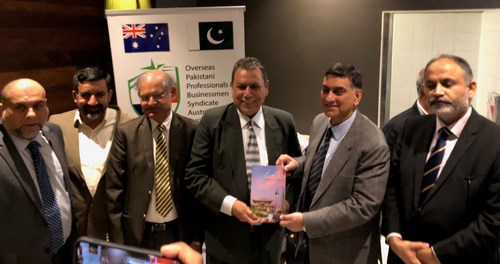 Tariq Mirza Presenting his New book to High Commissioner H.E. Babar Amin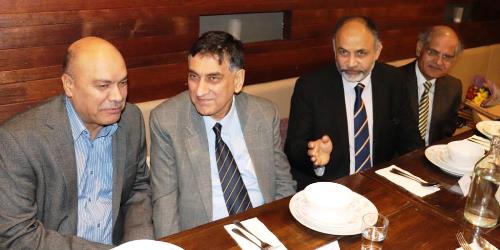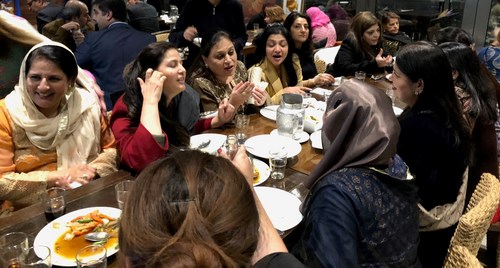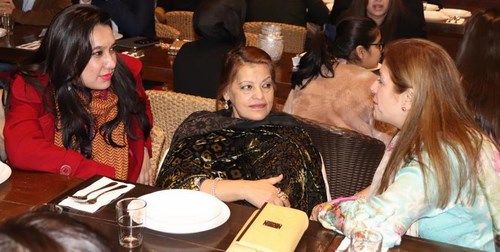 Pak Diplomat Bushra Salam, Nafisa Zafar and Dr Humaira Kiyani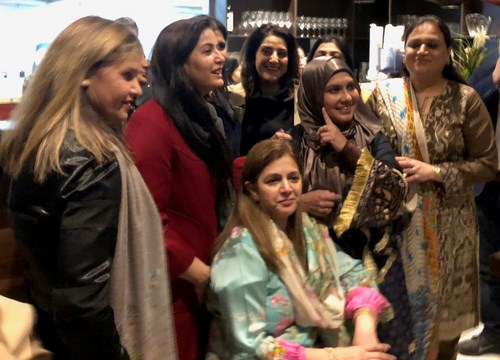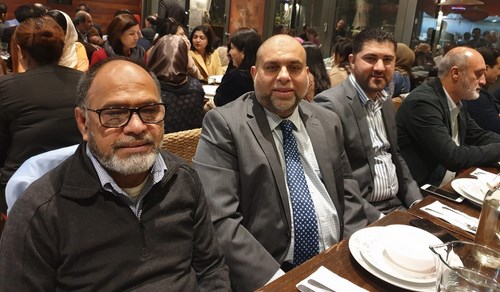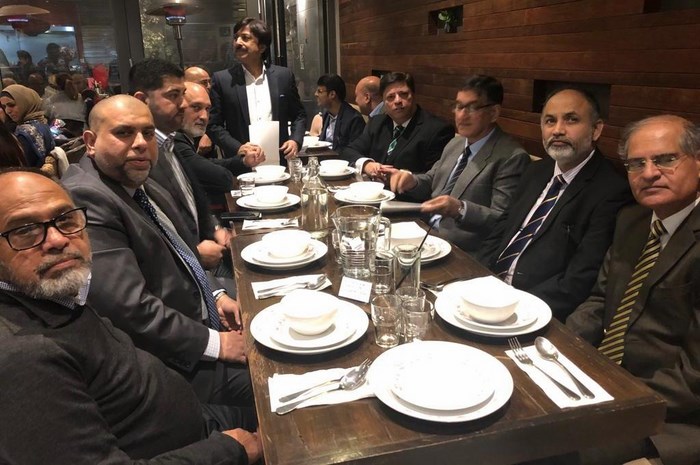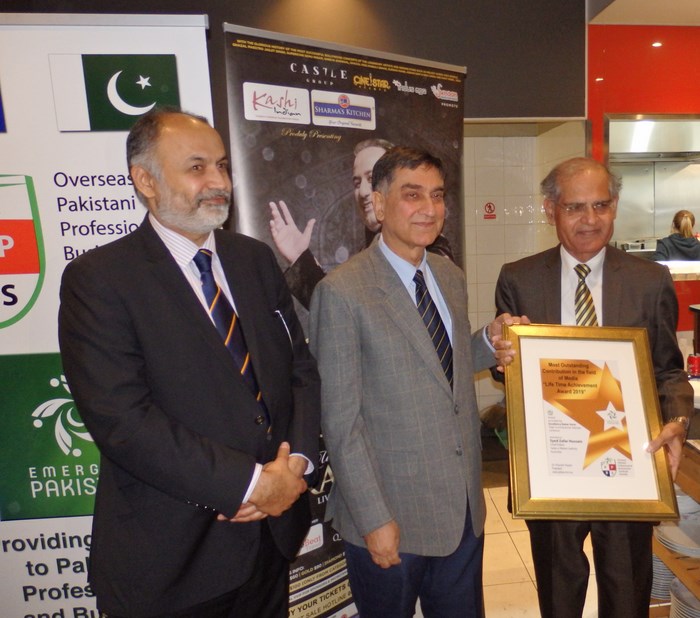 Syed Zafar Hussain of Sada e Watan Receiving Award from Consul General Abdul Majid Yousfani, High Commissioner Babar Amin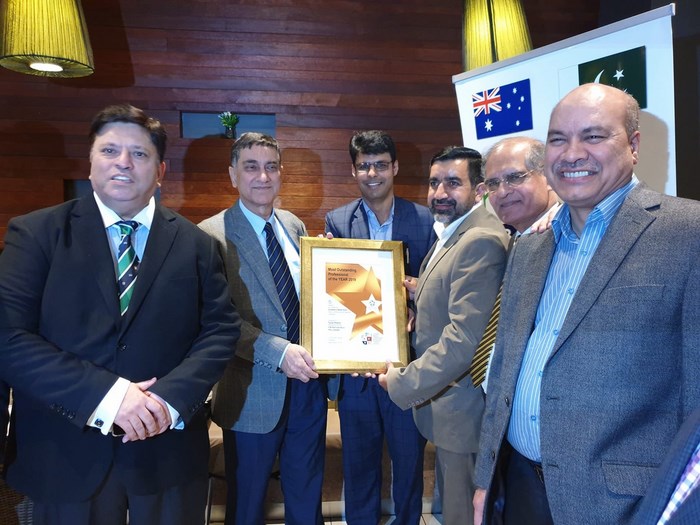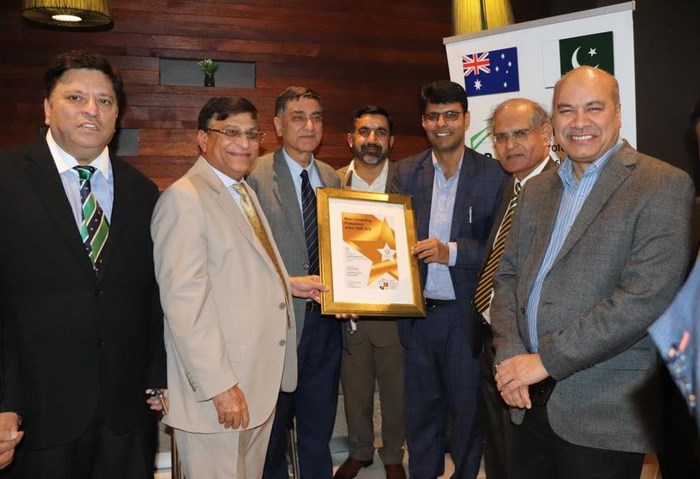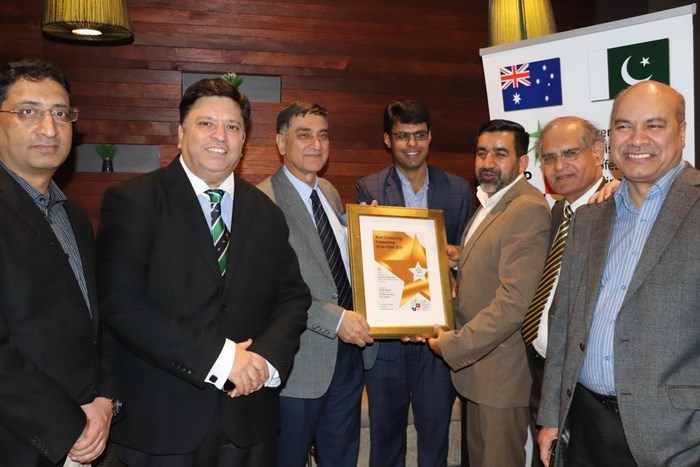 Brig Asim Khan, Dr Khurram Kayani, HC Babar Amin, Raja Taseer, Abbas Rana, Zafar Hussain and Mr Asif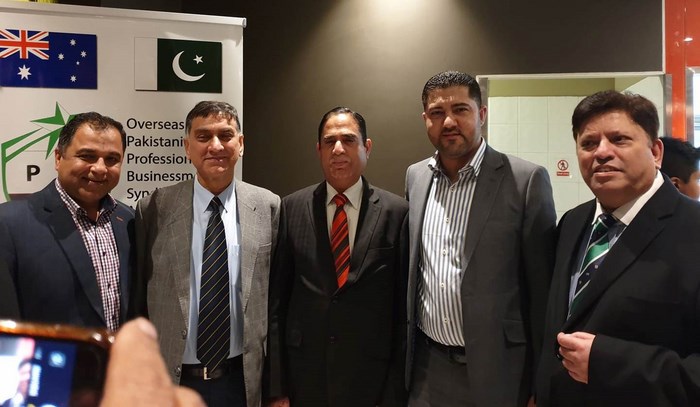 Zaheer Alavi, High Commissioner H.E. Babar Amin, Syed Javed Hussain, Ali Murtaza and Dr Khurram Kayani
Dr Khurram Kayani, High Commissioner Babar Amin, Consul General Abdul Majid Yousfani and Syed Zafar Hussain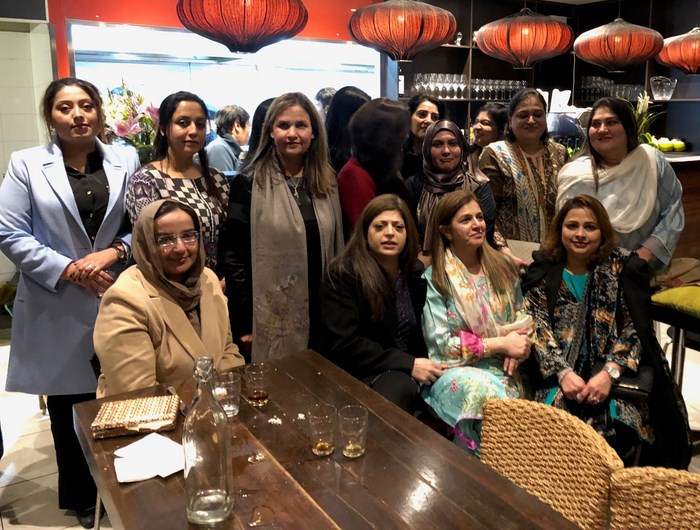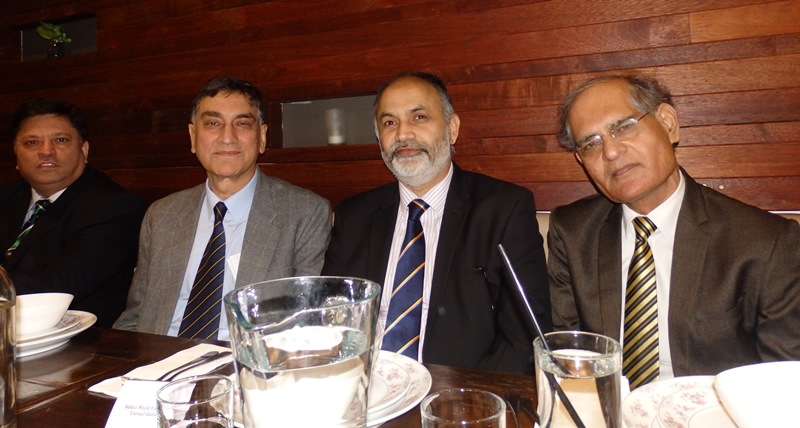 Host of the event Dr Khurram Kayani, High Commissioner Babar Amin, Consul General Abdul Majid Yousfani and Syed Zafar Hussain