Sada-e-Watan Sydney ™
sadaewatan@gmail.com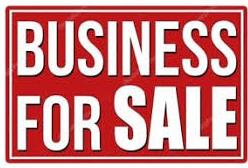 Wholesale Food Business for Sale at Mascot Sydney
Our family is running Food factory business in Australia since 1956. We had started this business in April of 2018. We have another similar business in South Sydney but due to family circumstances, we have not got the time and resources to be able to run both businesses at the same time.

The business sells fresh chicken and fresh meat also frozen food products and also some groceries. The business is in a good location on Botany Road, Mascot Sydney with site parking available and easy to get in to park and shop.
All the equipment is new and we had all the council approvals for retail and food organised. The business trades Monday to Saturday but can also run on a Sunday as this only needs to make change with council. We also sure that if a potential buyer wanted to add hot cooked food that this should not be a problem as it has the approved grease trap in place.
We would more than happy to assist any potential buyer with as much as possible to continue to make the business do well in the future.
If someone is looking to move their food business they can also move into this premises.

For further Information, Please Contact Manuel ; 0413 807 706