Sada-e-Watan Sydney ™
sadaewatan@gmail.com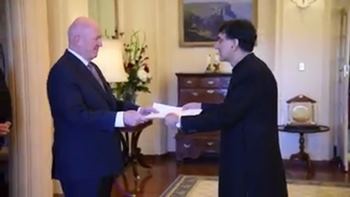 New High Commissioner for Pakistan Babar Amin Present Credentials to Governor General of Australia His Excellency General the Honourable Sir Peter Cosgrove
The High Commissioner for Pakistan to Australia, His Excellency Mr. Babar Amin, presented his credentials to the Governor-General of the Commonwealth of Australia, His Excellency General the Honourable Sir Peter Cosgrove AK MC (Retd), at a ceremony held at the Government House on Wednesday, 29th August 2018. The presentation of credentials ceremony was preceded by guard of honour.

During the ceremony, the High Commissioner H.E. Babar Amin conveyed to the Governor General greetings and best wishes from the President of Pakistan for the Governor General's good health, happiness and well-being. He also expressed the desire of the Government of Pakistan to further strengthen the cordial relations that exist between the two countries.

His Excellency, the Governor General expressed his gratitude to the President of Pakistan, Mamnoon Hussain for his kind sentiments and expressed the hope that the relations between Australia and Pakistan would be further strengthened in future.

Pakistan flag was hoisted at the Government House while the Royal Military College Band played the national anthem. The High Commissioner Babar Amin inspected the Guard of Honour by the Australian Federal Guard at the conclusion of the ceremony.

Senior officials of the Pakistan High Commission including Deputy High Commissioner Dr. Muhammad Khalid Ejaz, Defence Advisor Brigadier Muhammad Asim Khan and Counsellor Mr. Aamer Ahmed Atozai were also present at the ceremony.
The Governor-General and Lady Cosgrove also received Mrs Uzma Babar.
In the afternoon, the Governor-General and Lady Cosgrove hosted a lunch in honour of newly accredited Heads of Mission. Guests included: Mr Mohammed Al-Badr; Mr Meshal Hamdan Al Rogi; His Excellency Mr Saad Al-Shareef; His Excellency Mr Mesaad Ibrahim Al Sulaim; His Excellency Mr Babar Amin and Mrs Uzma Babar; Mr Reza Booraghi; His Excellency Mr Luke Daunivalu and Mrs Patricia Joana Cava Daunivalu; Dr Muhammad Khalid Ejaz; His Excellency Mr Fereidoun Haghbin; Mr Zarak Khan and Mr Christopher Langman.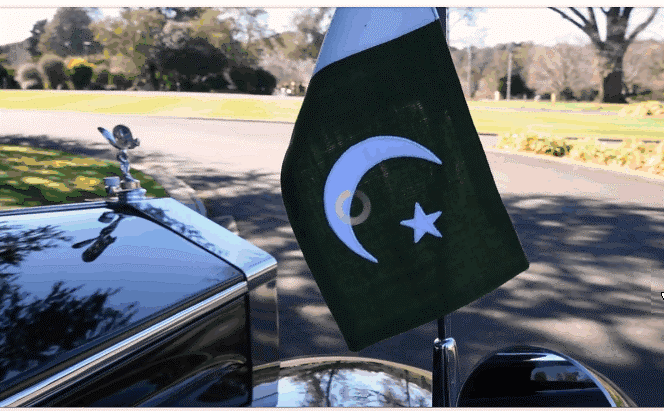 Pakistan flag was hoisted at the Government House Canberra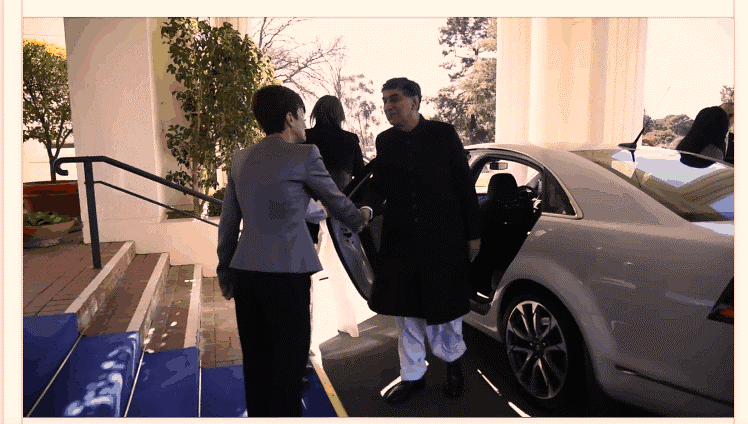 H.E. Babar Amin received warm Welcome and Full Protocol at the Governor General House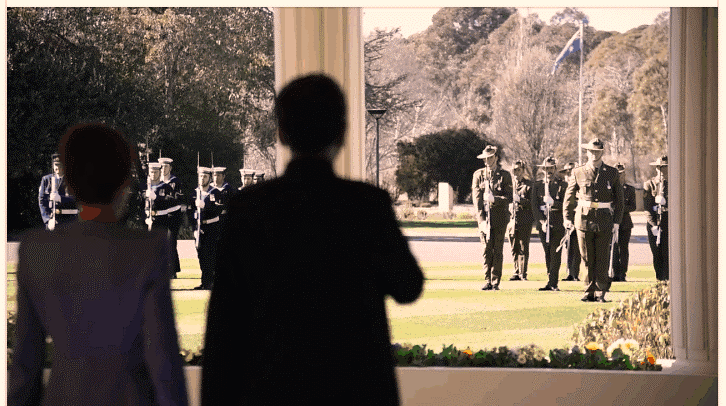 The High Commissioner for Pakistan Babar Amin inspected the Guard of Honour by the Australian Federal Guard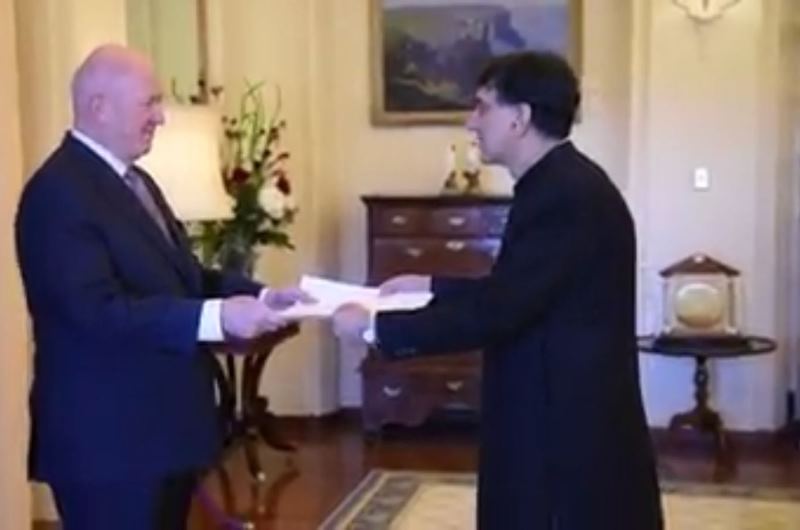 Governor General H.E. General the Honourable Sir Peter Cosgrove receiving Credentials of High Commissioner for Pakistan Babar Amin