Sada-e-Watan Sydney ô
sadaewatan@gmail.com
Dr Erum Bilal Vice President and Dr Imran Kassam, President APMA
Annual Gala Dinner of Australia Pakistan Medical Association
(Exclusive Coverage by: Syed Zafar Hussain, Editor-in-Chief Sada-e-Watan Sydney)
The Australia Pakistan Medical Association organized their Annual GALA Dinner on 11th November 2017 at Manjitís @ Wharf, King St Wharf, Sydney. There was a gathering of more than 180 people representing the Pakistan Medical Community. Honourable Guests list included Professor Peter MacDonald, Transplant Cardiologist at St Vincentís Hospital, Professor Bradley Frankum AMA President, Senator Sam Dastyari, Her Excellency Naela Chohan High Commissioner of Pakistan, Dr Harinath Chairperson Multicultural NSW and Dr Kate Armstrong Head of CLAN organization.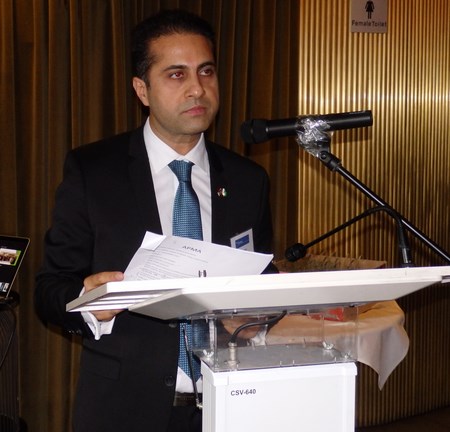 President APMA Dr Imran Kassam
Dr Imran Kassam, President APMAís speech started with Bismillah Hir Rahman Nir Raheem, Assalam O Alaikum followed by welcoming to all distinguished guests and APMA members. He then introduced APMA executives which included Dr Irfan Noor General Secretary, Mrs Ghazala Khan Assistant General Secretary, Dr Erum Bilal Vice President, Dr Faisal Khan Vice President, Social Committee including Dr Sadia Saeed, Dr Syed Anwar, Nadeem Elahi, Dr Samreen Kassam Charities Liasion and the Information committee including Dr Arooje Shafi and Mrs Madiha Khan, Dr Mohammad Arshad Treasurer and Dr Sayeed Khan Former APMA President and current President Council of Australia Pakistan Medical Associations. Media partners include Mr Zafar Hussain of Sada e Watan Sydney and Raja Taseer from HumWatan News. Special thanks were given to Advisory Council and Board of Trustees of APMA for their ongoing support including Dr AmanUllah, Dr G A Khan, Dr Mohammad Bilal, Dr Rabab Rizvi, Dr Farooq Wasti and Dr Shabbir Haider.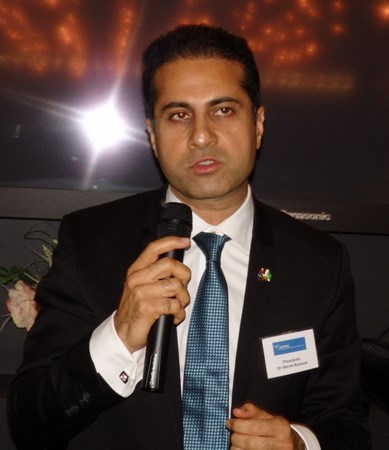 Dr Imran Kassam then presented statistics in which he showed that Cardiovascular diseases is the leading non-communicable cause of death in Pakistan. He also mentioned that every hour 12 Pakistanis lose their lives due to cardiac death with 34 precent of all deaths are related to Cardiovascular diseases.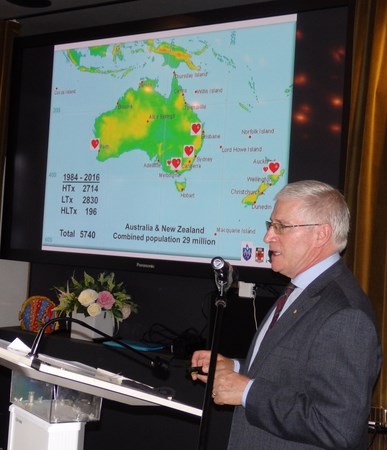 Professor Dr Peter MacDonald
Following this he introduced Professor Peter MacDonald, who is a cardiologist at St Vincentís Hospital and has been nominated for the Australian of the Year Award 2018 in regards to his enormous contribution towards medicine. He gave a brilliant presentation on advances in cardiac transplantation and his contribution in the development of DCD transplants which have been regarded as the leading advancement in the transplant field in the last decade.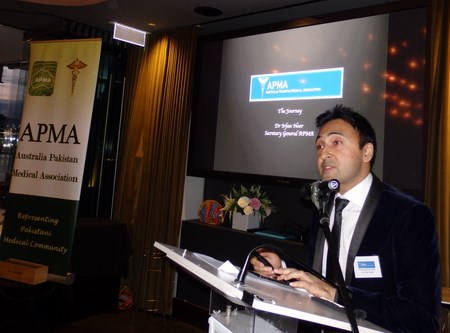 Dr Irfan Noor
General Secretary APMA Dr Irfan Noor then presented a brief summary of APMA achievements so far and its future vision and endeavours.
Dr Erum Bilal and Dr Kate Armstrong
Afterwards, Dr Kate Armstrong explained how important the CLAN/APMA partnership is and Dr Erum Bilal showed recent pictures of her trip to the National Institute of Paediatrics, Karachi, Pakistan, describing the difficulties in the health care system. This has become increasingly difficult due to recent conflicts in regards to employment and their legal battle with state government.
Dr Sayeed Khan (President CAPMA)
Dr Sayeed and other CAPMA members next announced the formation of a National Body which will be working with state based associations. CAPMA had its Inaugural annual general meeting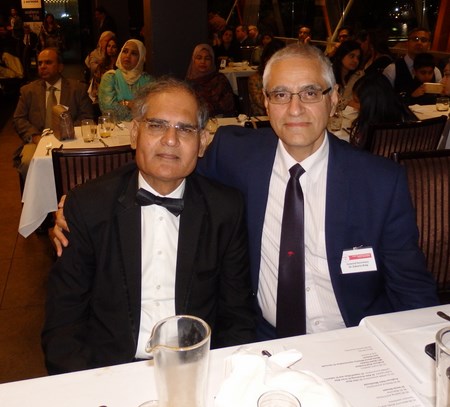 Syed Zafar Hussain and Dr Zakaria Baig
and explained the aims and objectives of the council. He then introduced Dr Zakaria Baig General Secretary, Dr Afshan Mian Vice President and Dr Arshad Hussain Treasurer. He introduced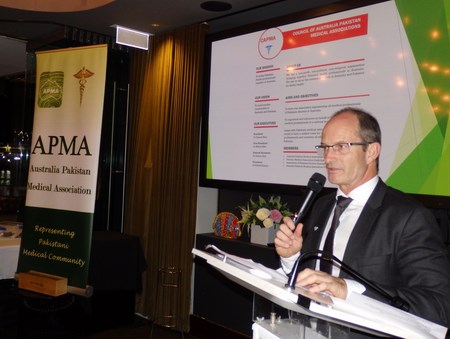 Professor Dr Bradley Frankum
Professor Dr Bradley Frankum, who is the current AMA President NSW who presented a speech on current difficulties faced by Medicare by the current government and proposed solutions in which AMA is attempting to resolve these issues.
Senator Hon. Sam Dastyari
It was at this time Senator Hon. Sam Dastyari was introduced by Dr Samreen Kassam and was called to give a speech, inspiring the crowd with his passionate speaking manner and enthusiastic approach to multiculturalism. He powerfully delivered a speech which illustrated how Australia is different to other democracies and is a perfect multicultural society but we all have to work hard to keep it this way.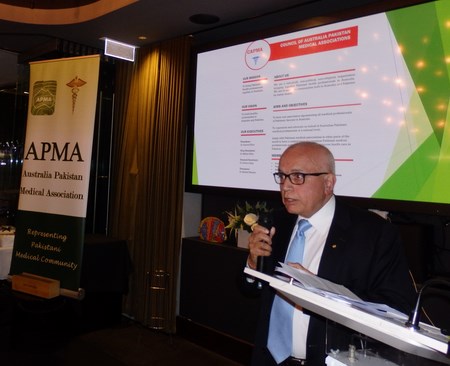 Dr Harinath Chairperson Multicultural NSW
Following him, Dr Harinath Chairperson Multicultural New South Wales, praised Senator Sam Dastyari for his efforts in addressing this issue and his shared vision of a harmonious society that Australia has always been.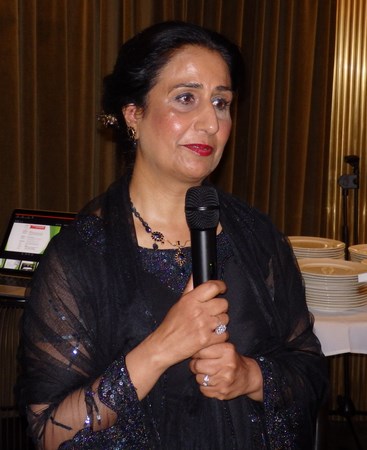 High Commissioner Naela Chohan
Her Excellency Naela Chohan, High Commissioner of Pakistan further emphasized that APMA is doing great work and drawing upon how this association is establishing and building upon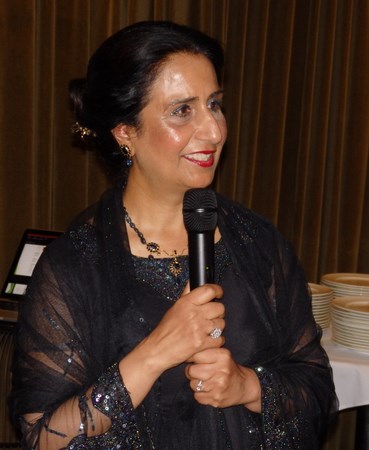 Pakistanís influence and place in the world.

To conclude the evening, awards were presented to doctors, allied health workers, youth and community members to appreciate their work and efforts. Community award recipients include Ms Aisha Amjad , Dr Sanam Thariani for TCF , Mr Hamid Khan for Edhi International, Mr Abbas Rana for PAA and Mr Raja Taseer for Humwatan. On this occasion APMA also pledged donations Fred Hollows Foundation, the Harry Windsor Trust for transplantation and Head Space which plays an important role in dealing with mental health.
>>>>>>>>>>>>>>>>>>>>>>>>>>>>>>>>>
Australia Pakistan Medical Association is extremely grateful to all who attended and supported APMA Gala Dinner on 11th Nov 2017.
Our keynote speaker was Professor Brad Frankum. Brilliant presentation by Professor Peter MacDonald. Other honourable guests included Senator Sam Dastyari, Chairperson NSW Multicultural Dr Hari Harinath, Former President APMA and now President CAPMA Dr Sayeed Khan, Dr Kate Armstrong (CLAN) and H.E Naela Chohan, High Commissioner of Pakistan.

Our huge thanks to CAPMA Executives who travelled from interstate to attend this function. Dr Zakaria Baig, Dr Afshan Mian, Dr Arshad Hussain and Dr Zafar A. Usmani.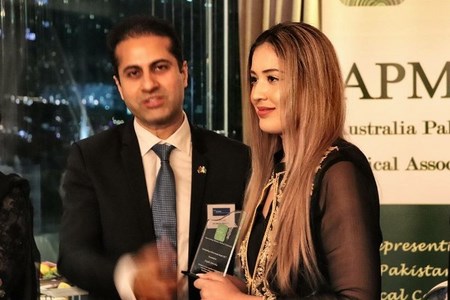 Dr Imran Kassam presenting award to Sayda Fareeha
APMA is very proud of its members who are doing an amazing and excellent job in the community. To recognise their achievements these members received APMA awards.

In near future, we will be sharing their achievements in our Sada-e-Watan Sydney.

Doctors Awards list APMA 2017

Dr Rabia Shaikh Gynaecologist Obstetrician
Dr Masood Ansari Cosmetics Surgeon
Dr Mehr Rizwan General Practice
Dr Humera Fatima General Practice
Dr Yaseen Memon General Practice
Dr Abdul Sami Qureshi General Practice
Dr Yasmeen Khan Aviation Medicine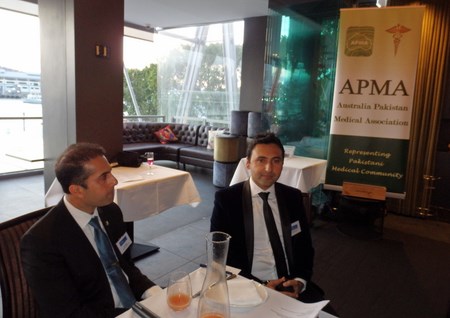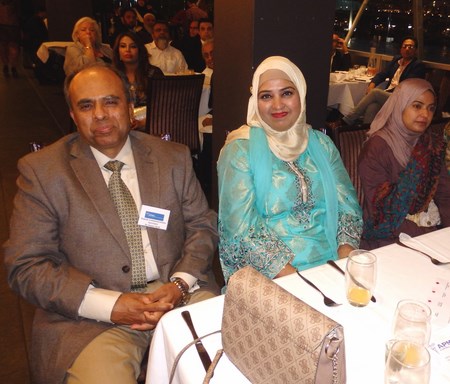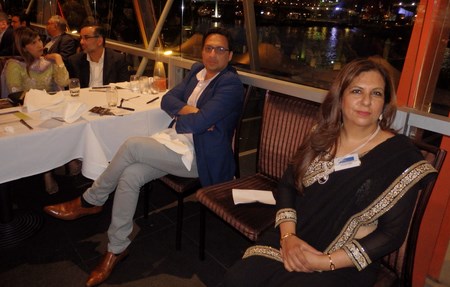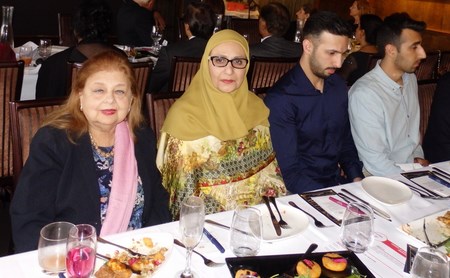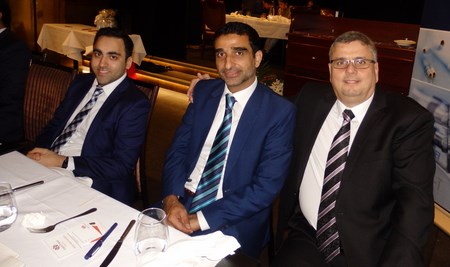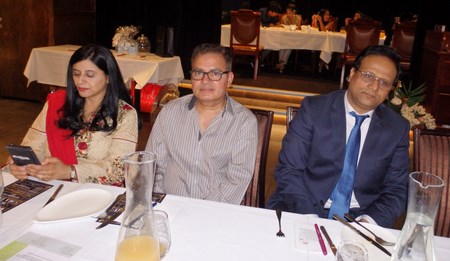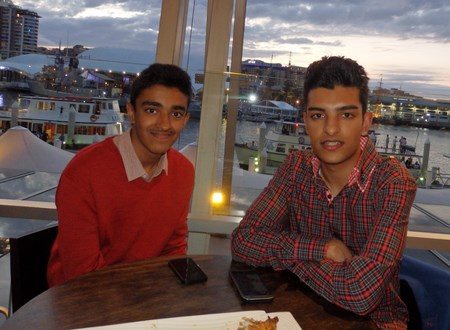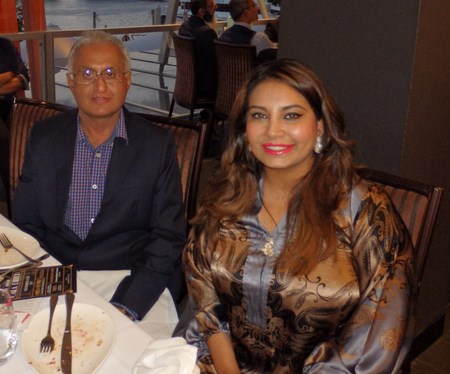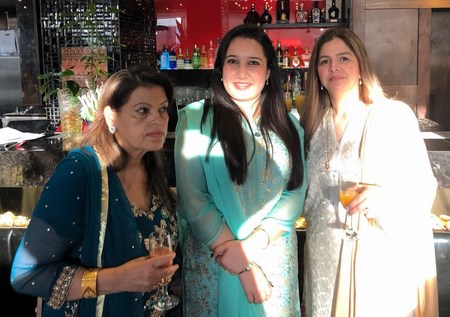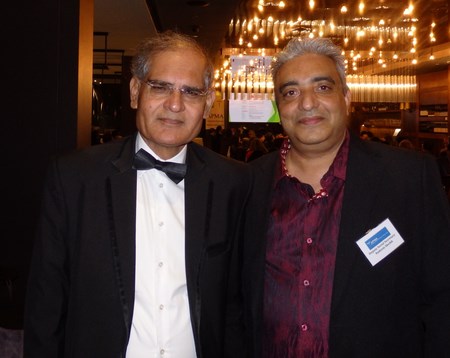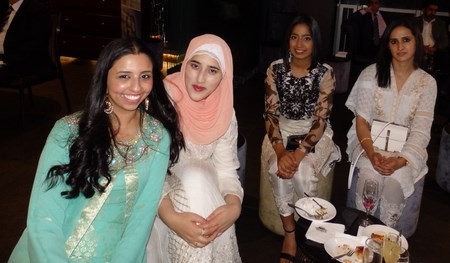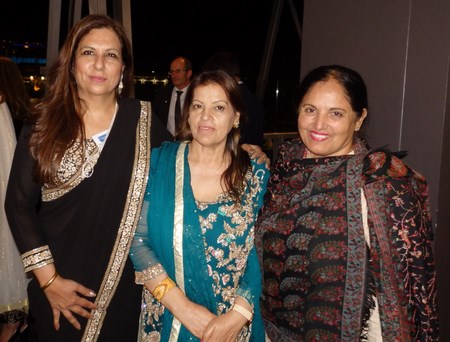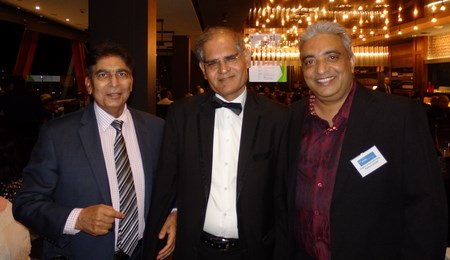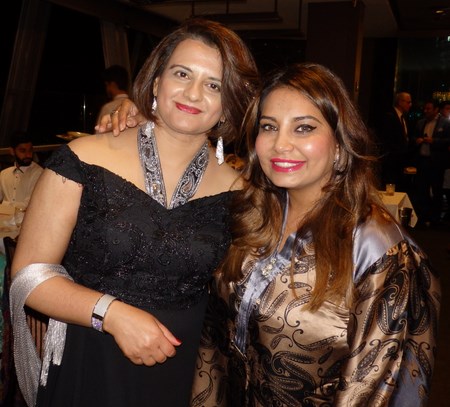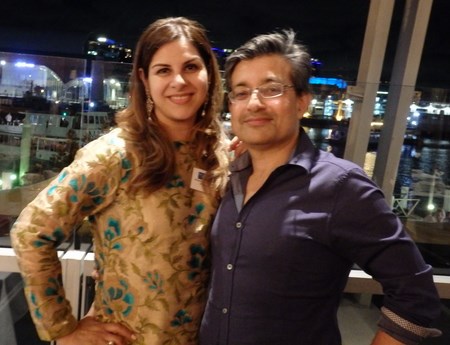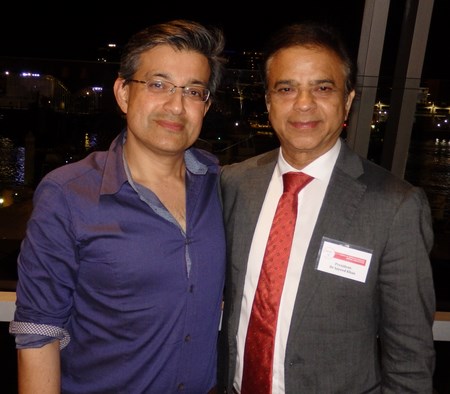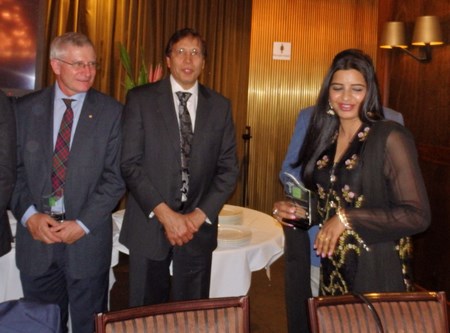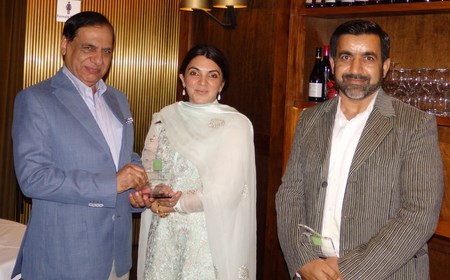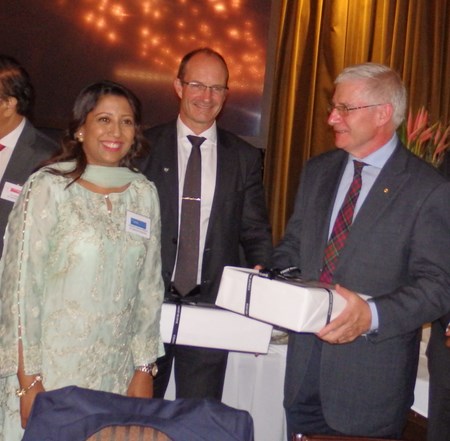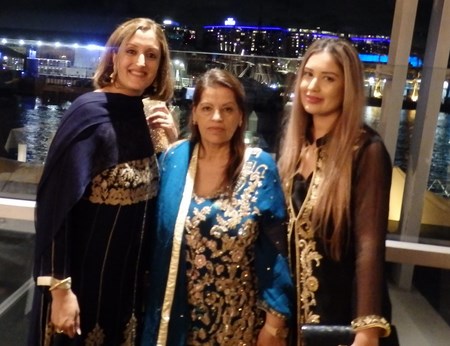 Her Excellency Naela Chohan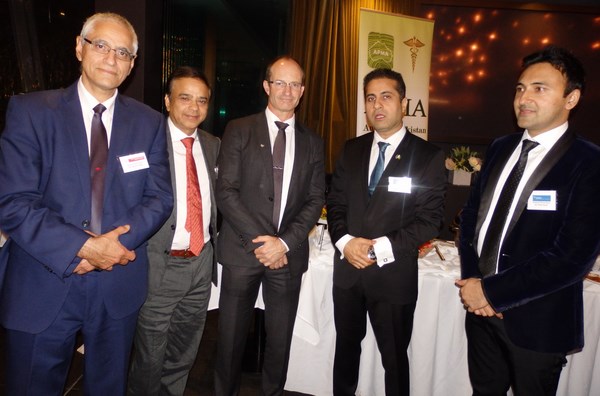 Dr Zakaria,Dr Sayeed, Dr Bradley,Dr Kassam and Dr Irfan
CAPMA - Dr Zafar, Dr Kassam, Dr Arshad Hussain,Dr Zakaria and Dr Afshan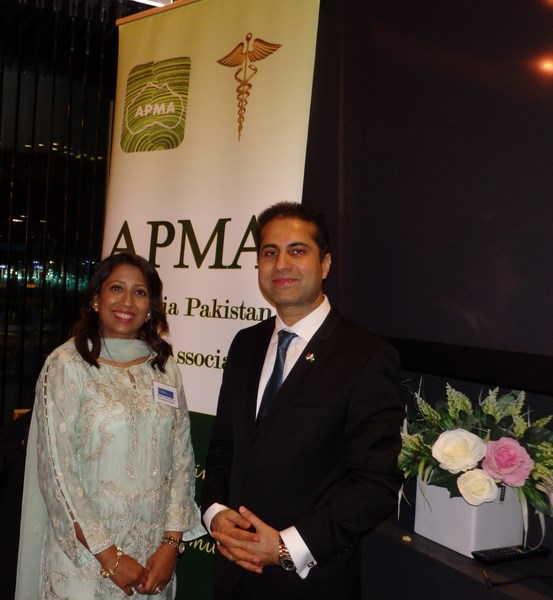 Dr Samreen Kassam and husband Dr Imran Kassam (President APMA)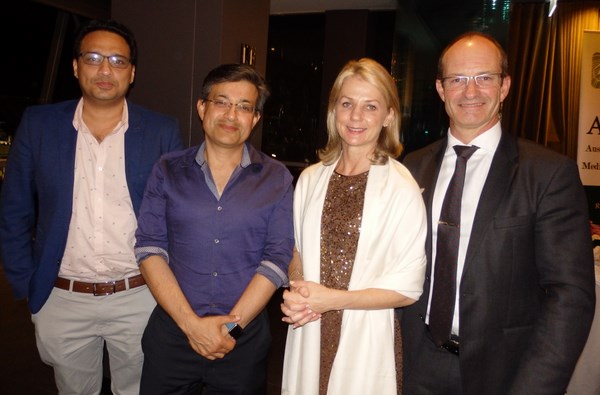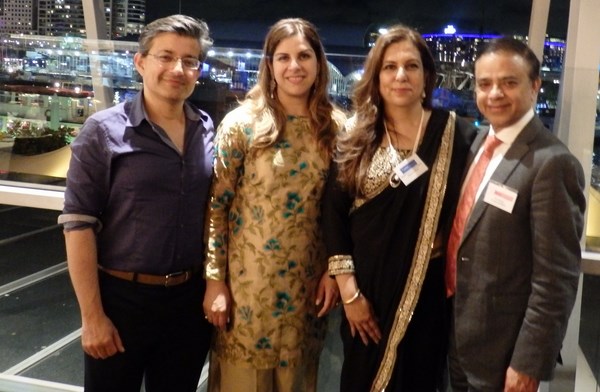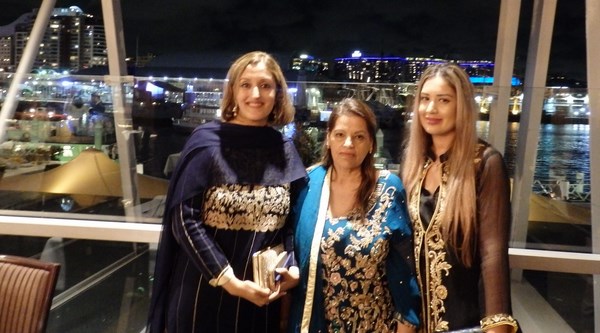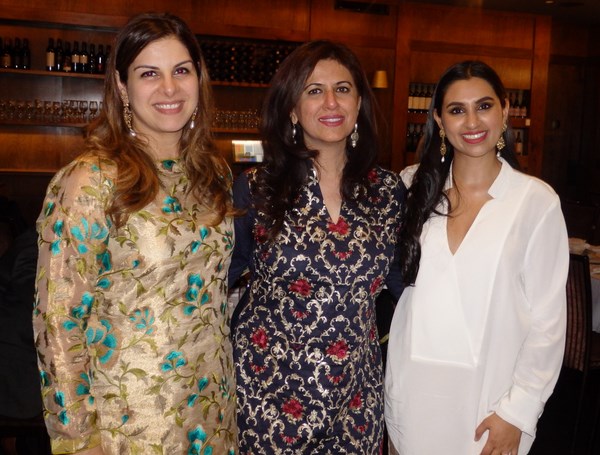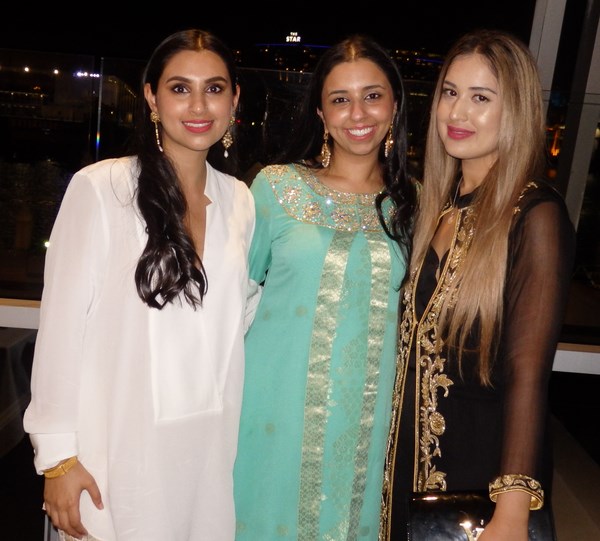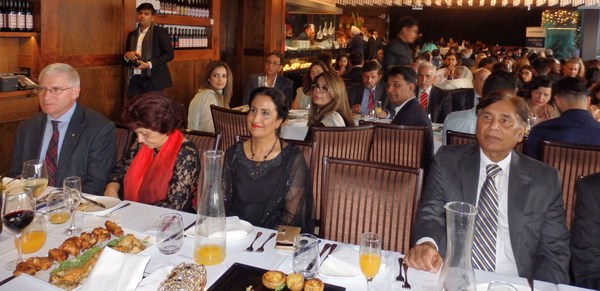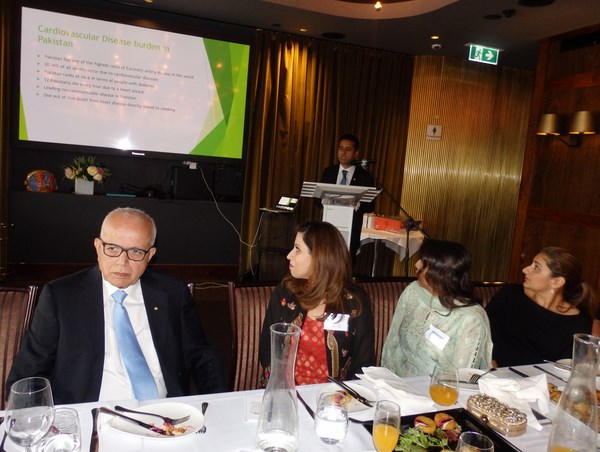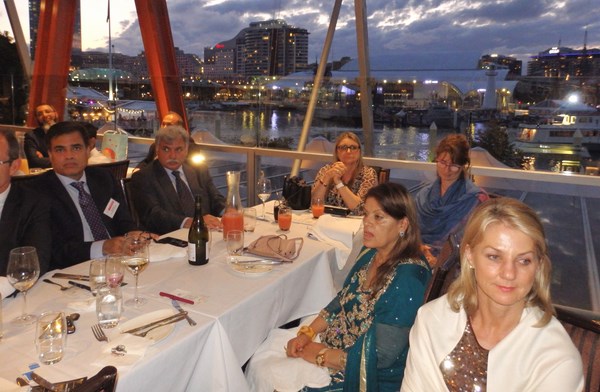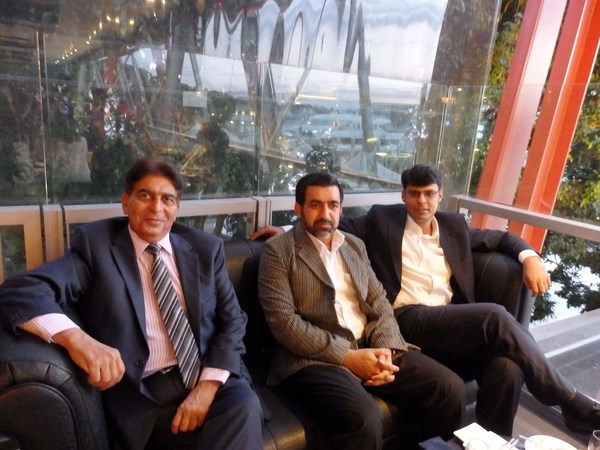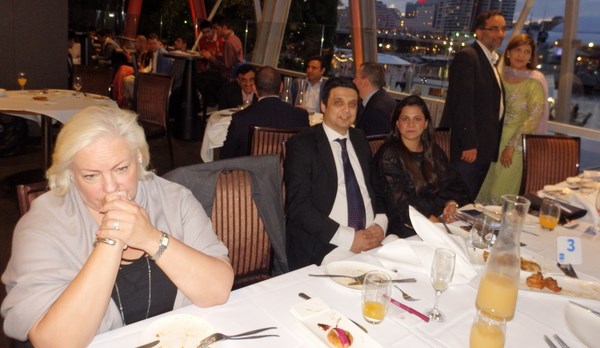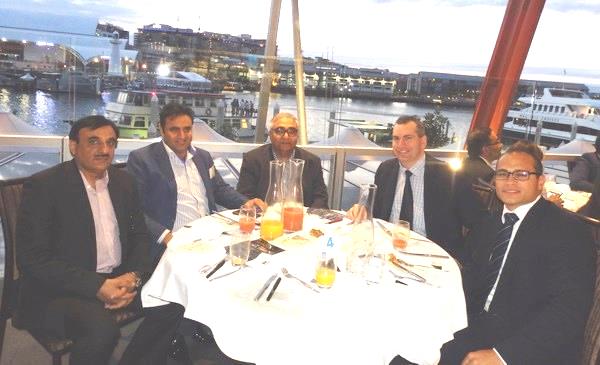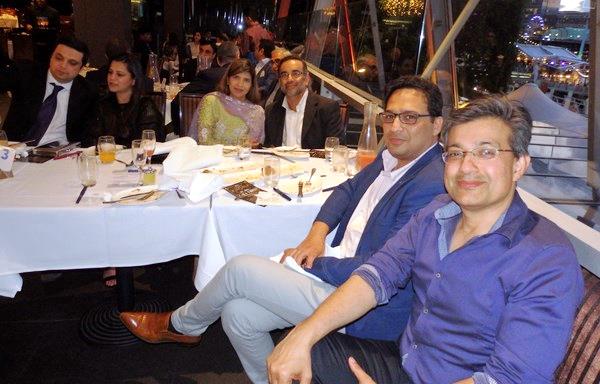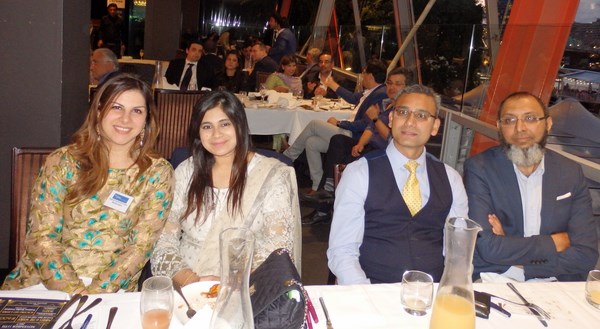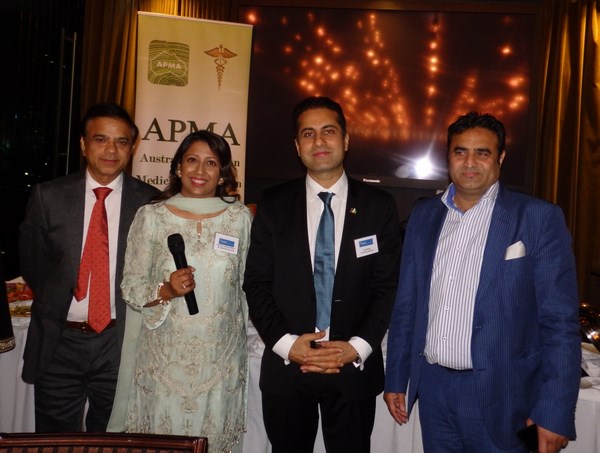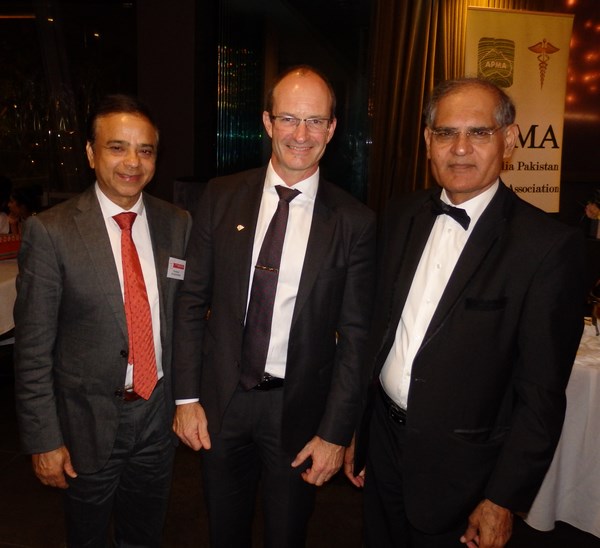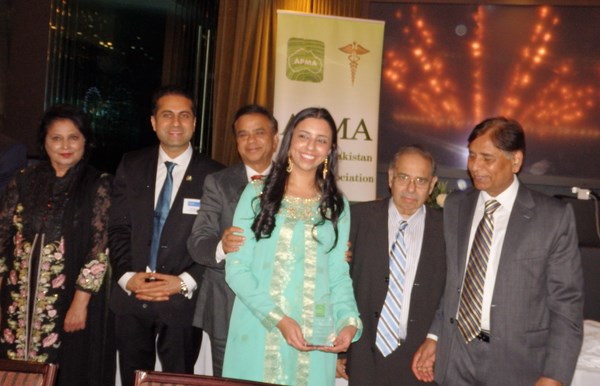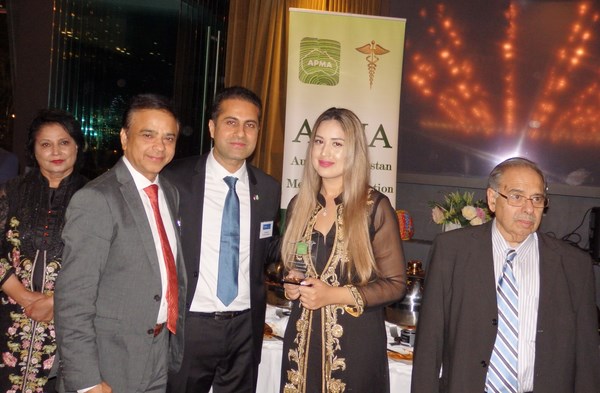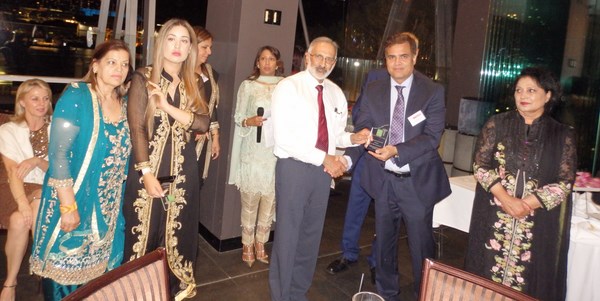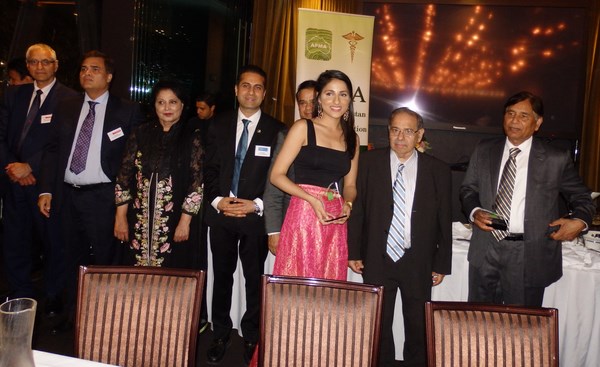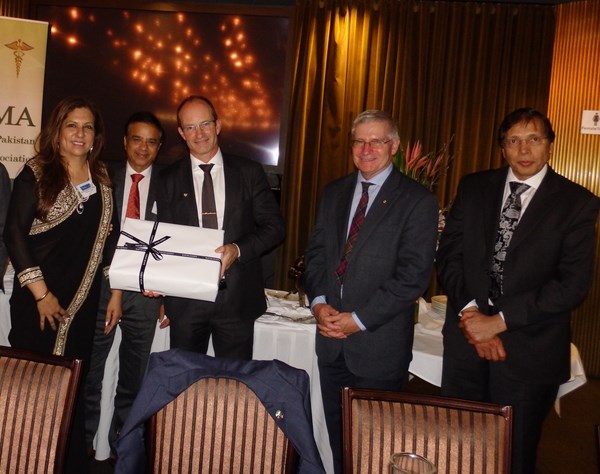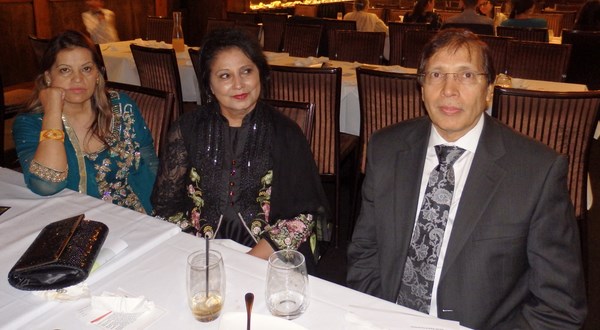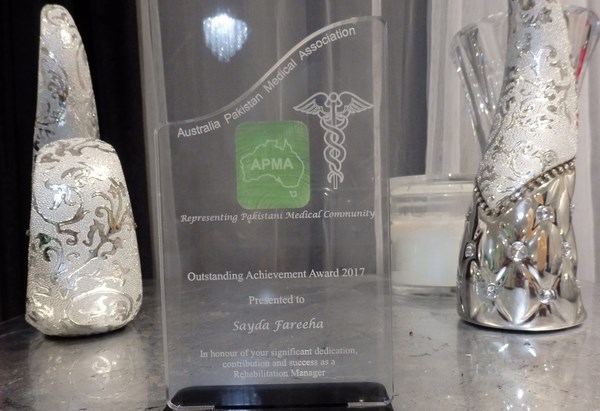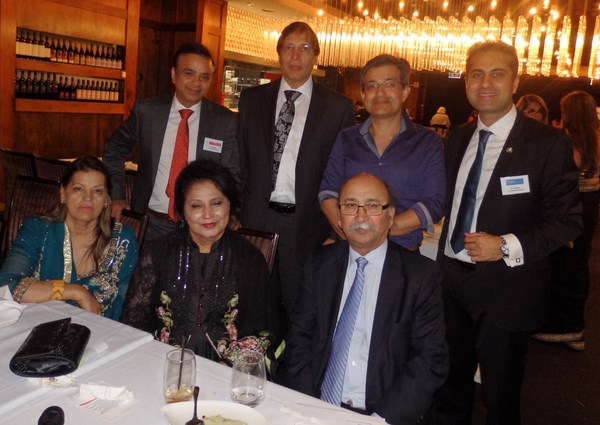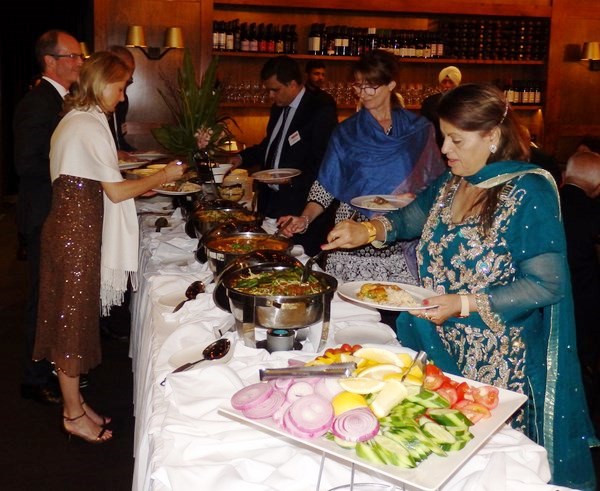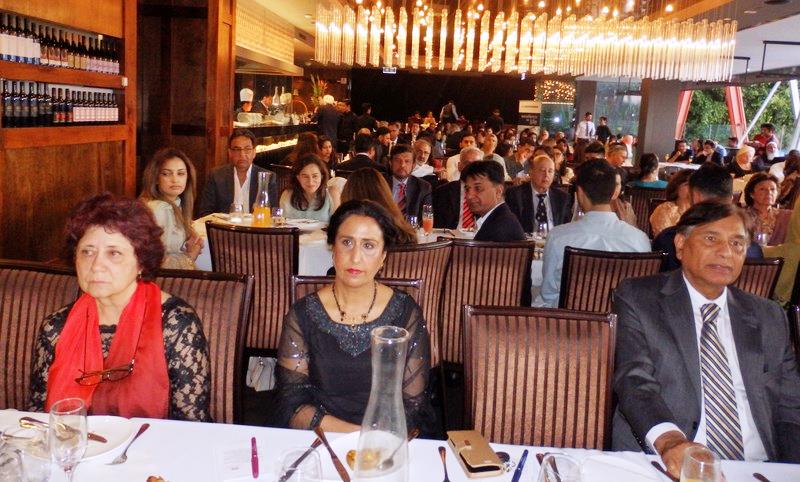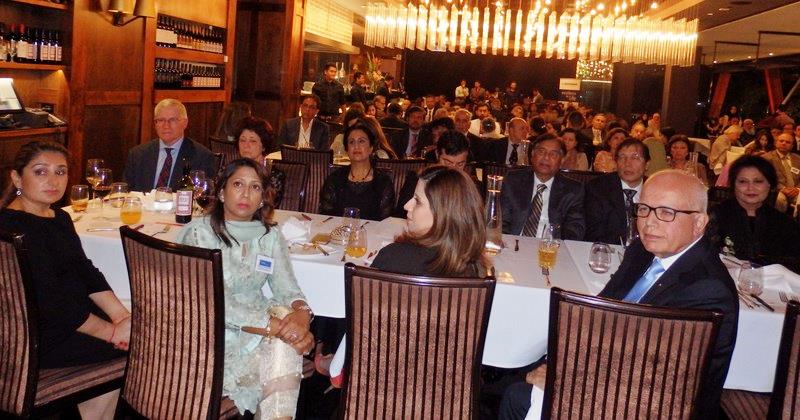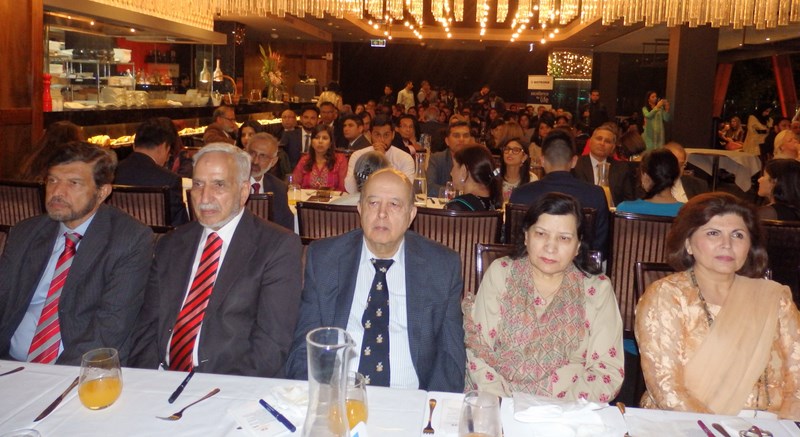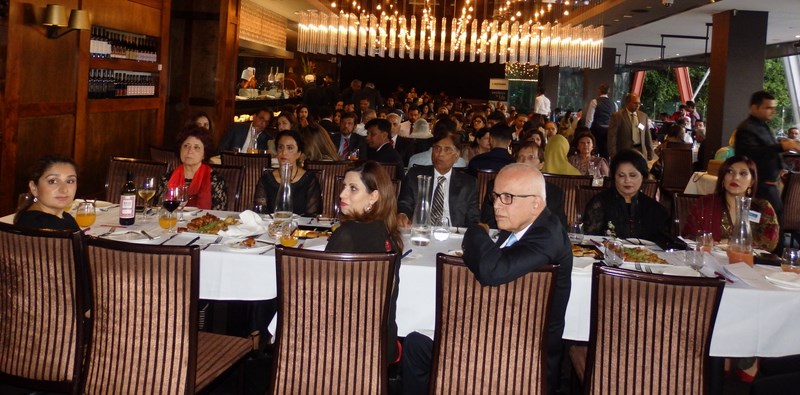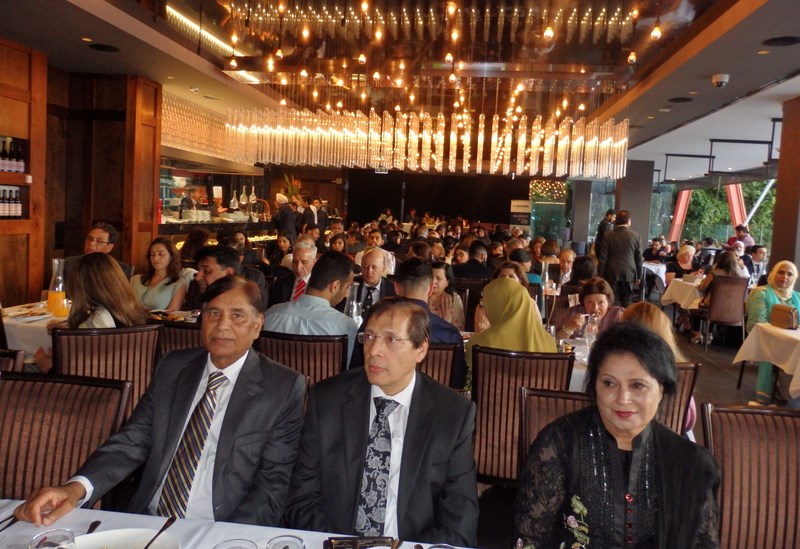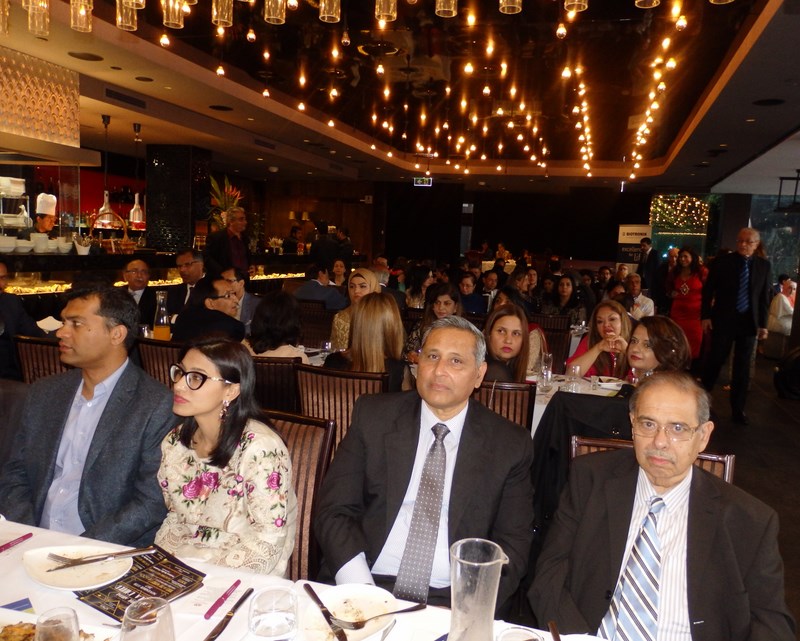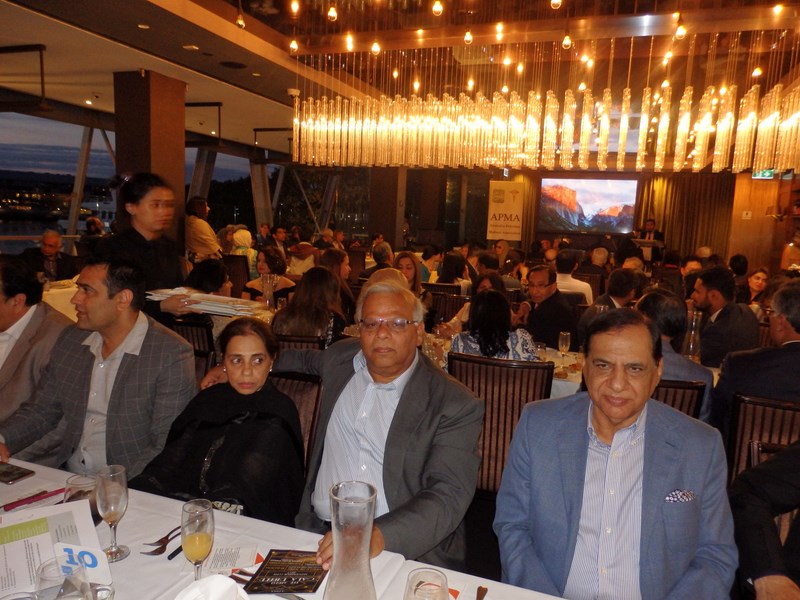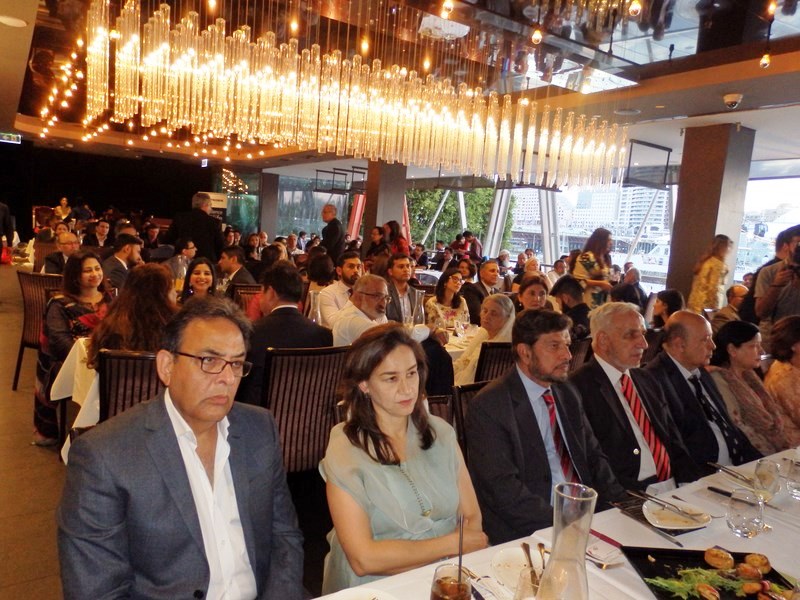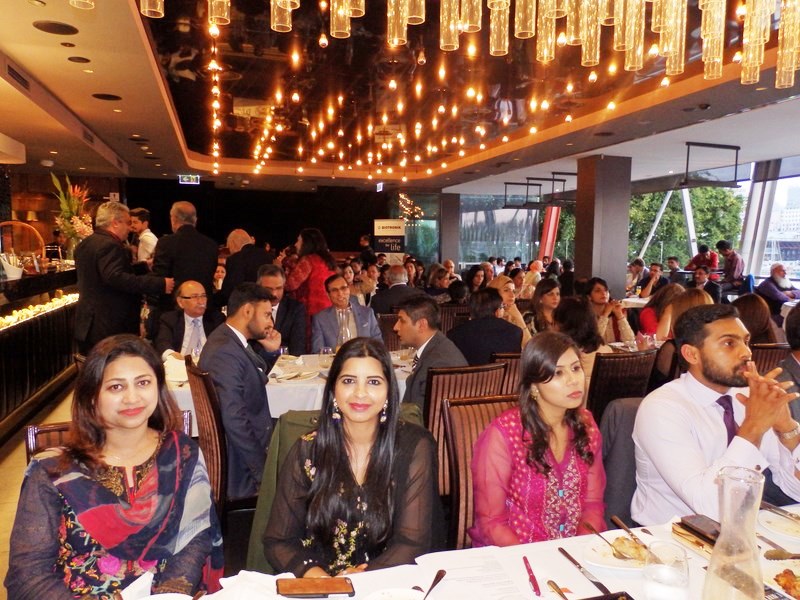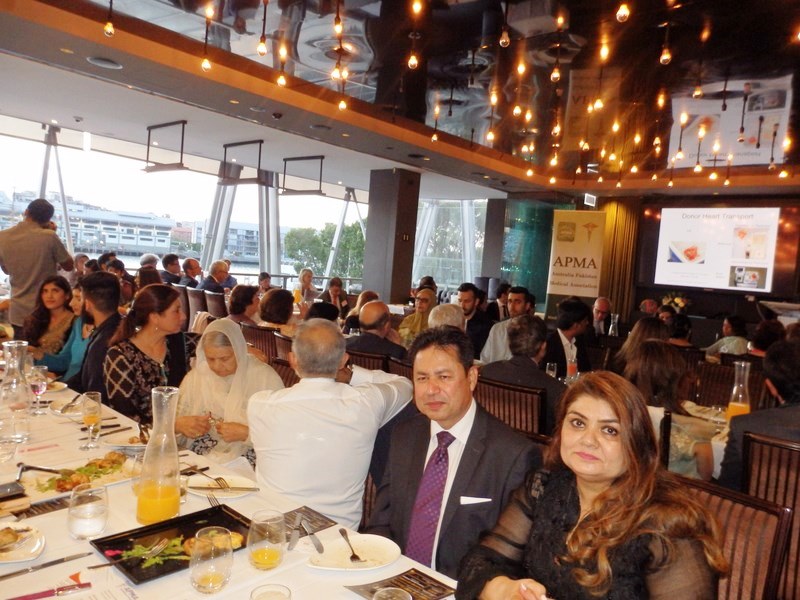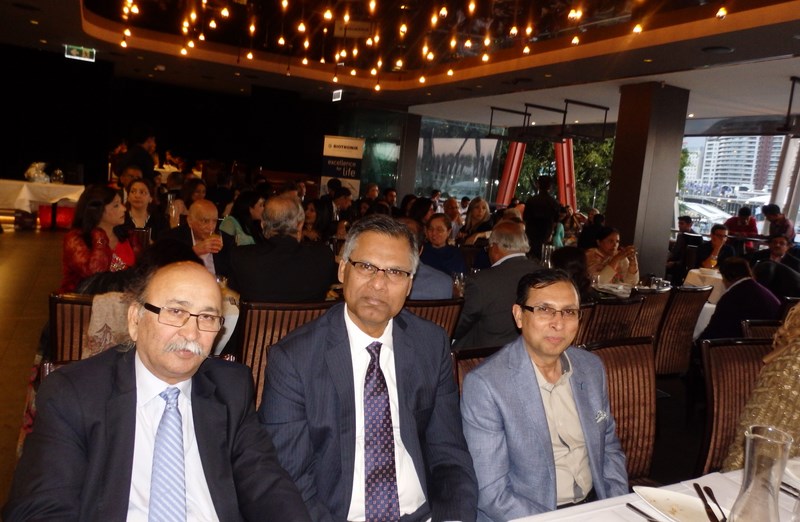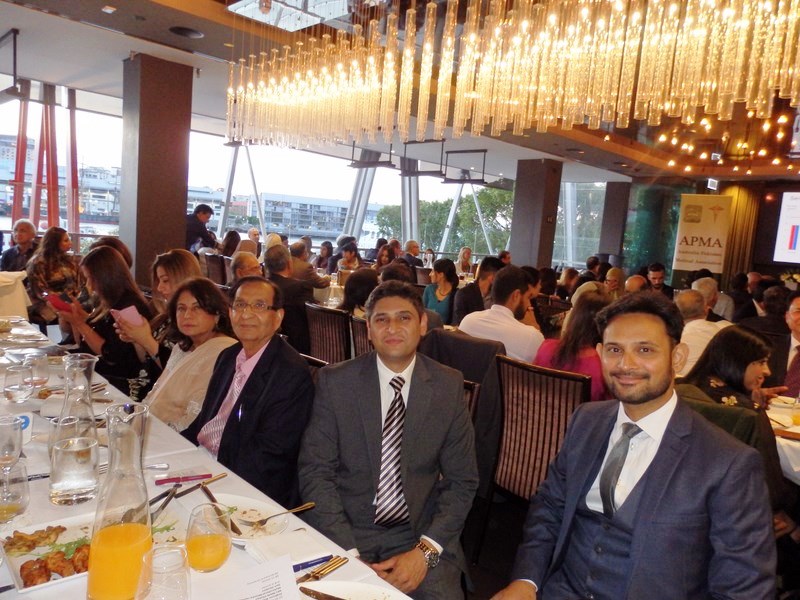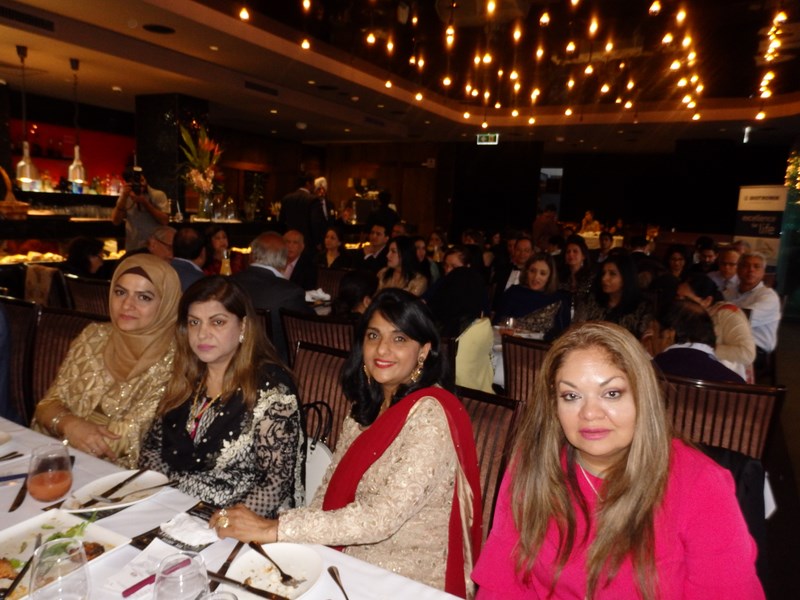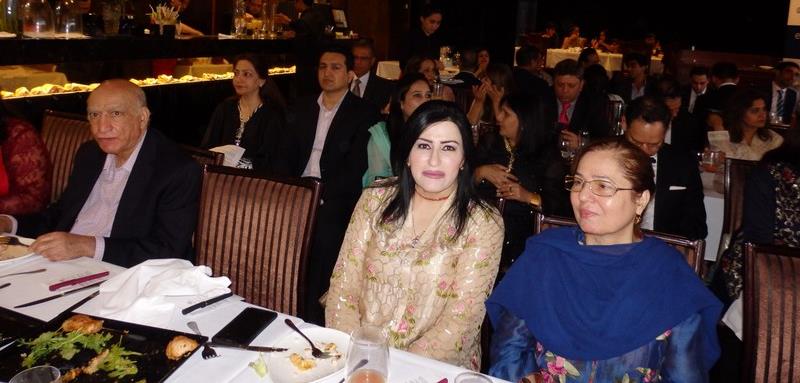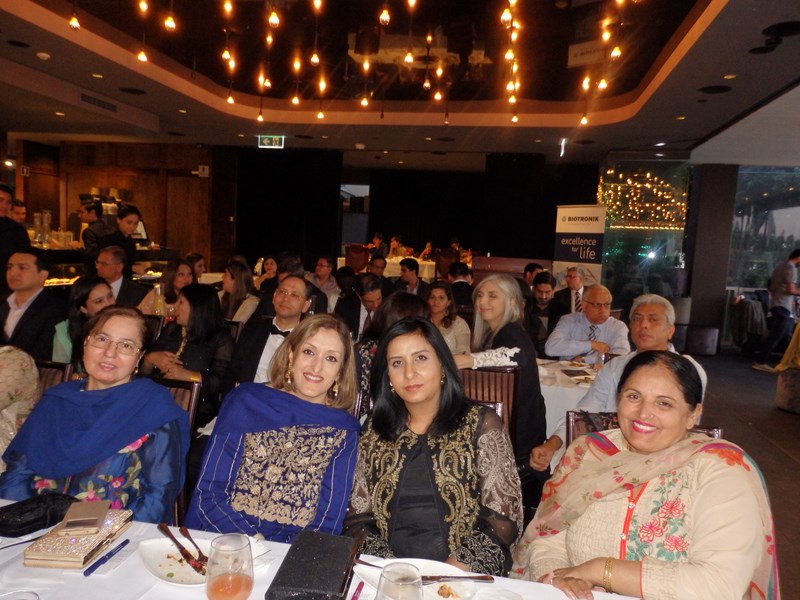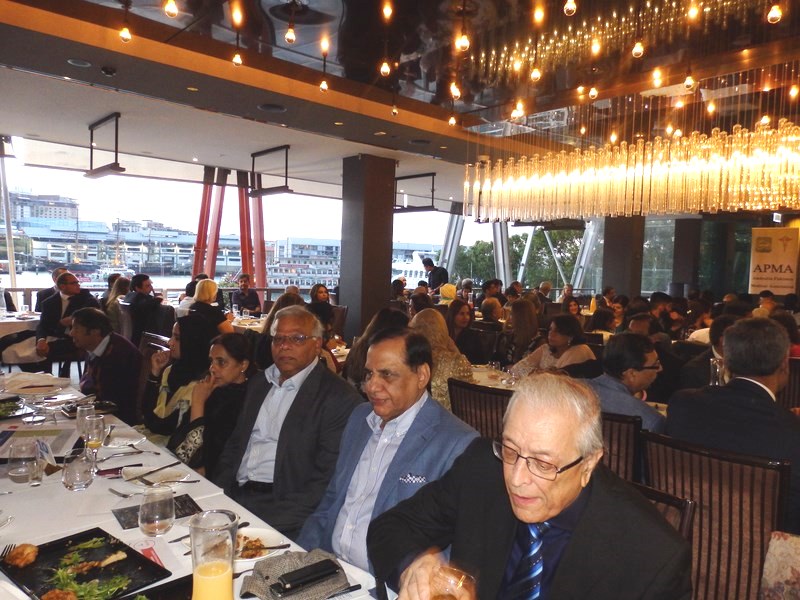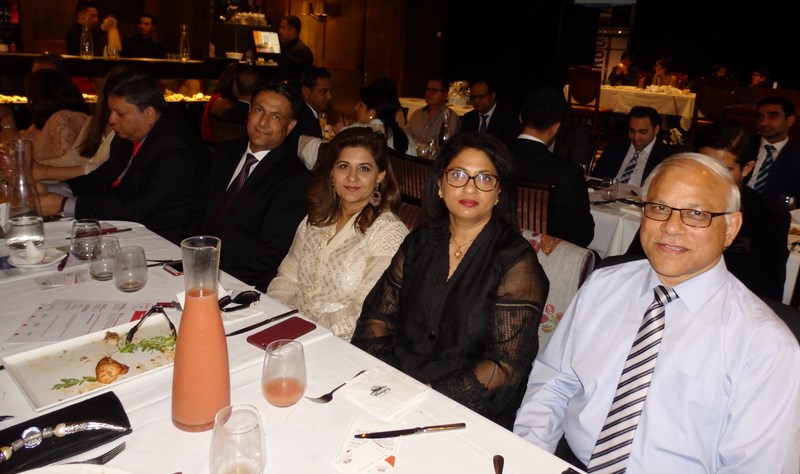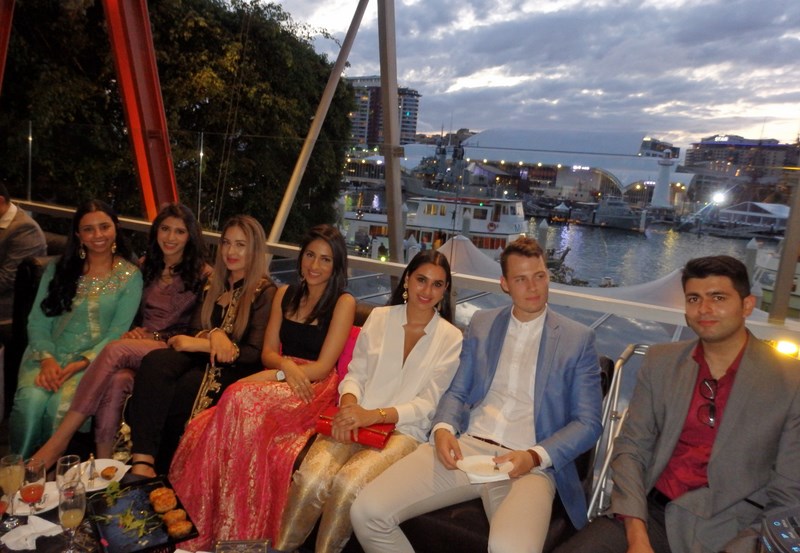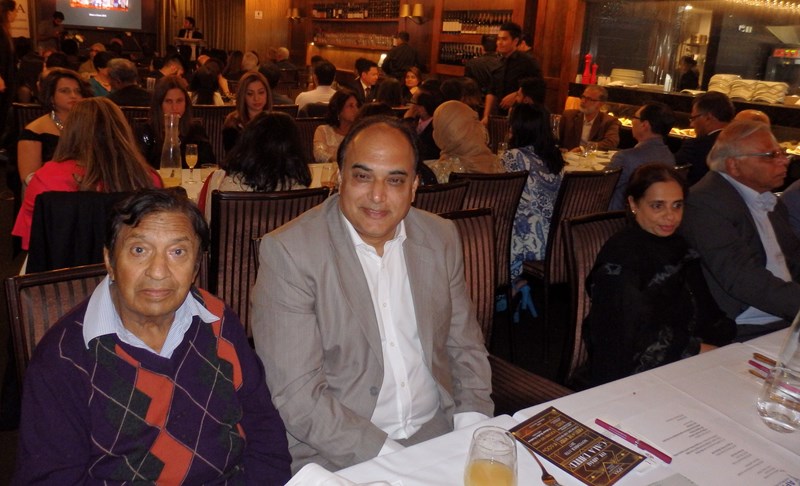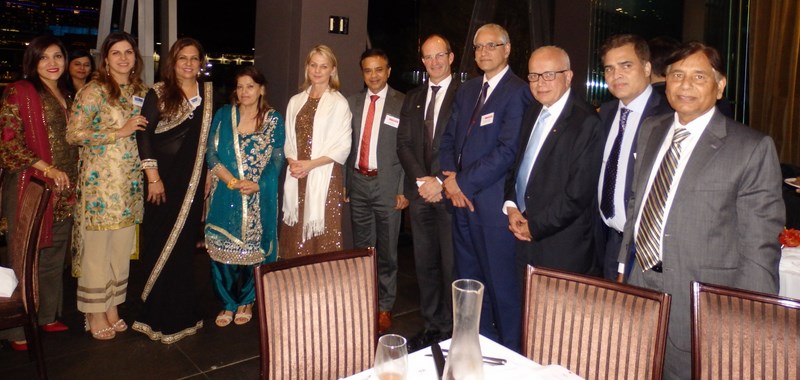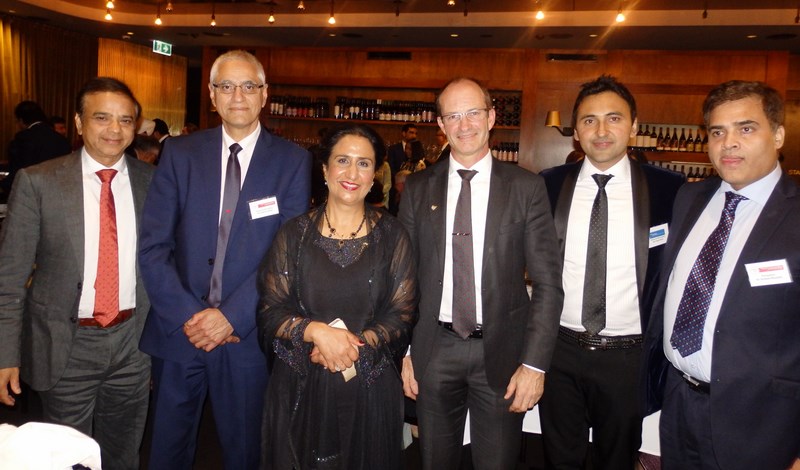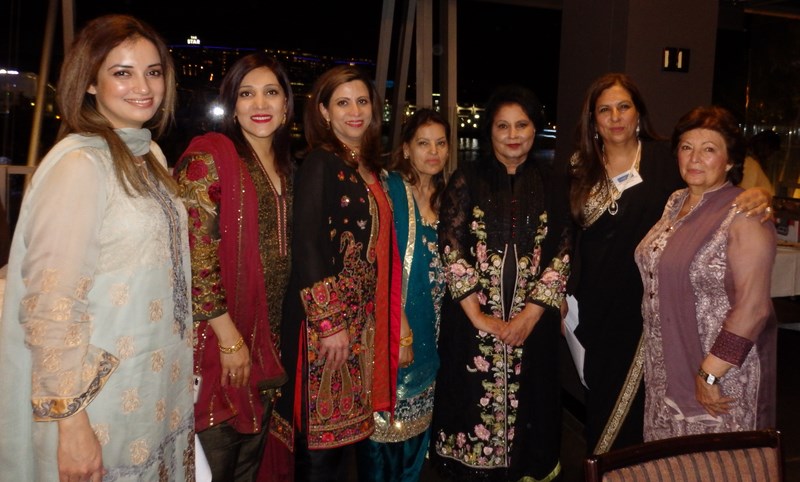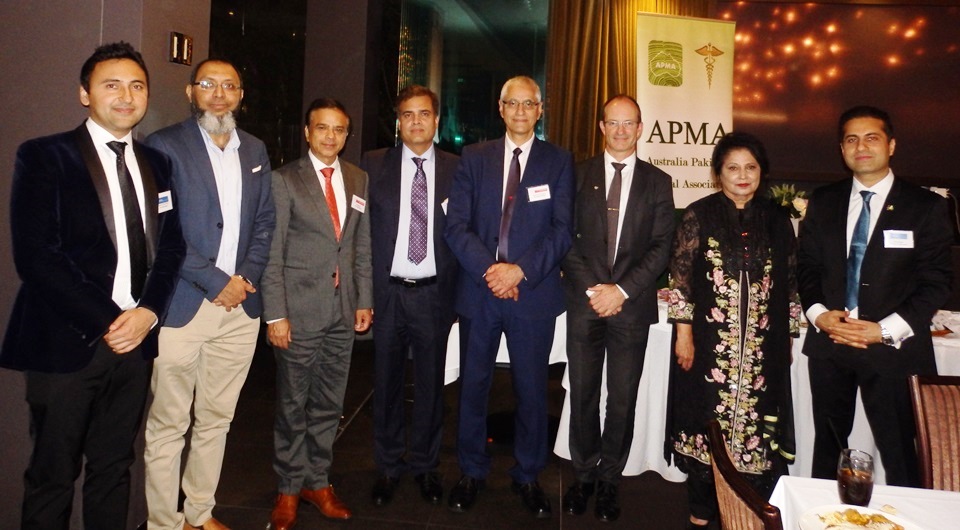 Dr Irfan, Dr Zafar, Dr Sayeed, Dr Arshad, Dr Zakaria, Dr Bradley Frankum, Dr Afshan Mian and Dr Imran Kassam