Sada-e-Watan Sydney ™
mailto:sadaewatan@gmail.com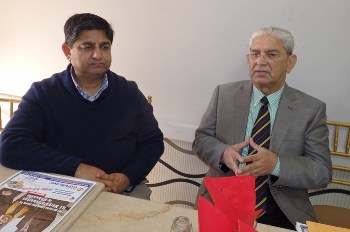 Iftikhar Rana and Chairman Abdul Basit
PABC hosted a Lunch for Chairman Punjab Board of Investment and Trade Mr. Abdul Basit
Punjab Board of Investment & Trade (PBIT) is the trade and investment promotion agency of the Punjab province. The Government of Punjab, conscious of the importance of investment from the private sector in the development of the provincial economy, established PBIT in 2009.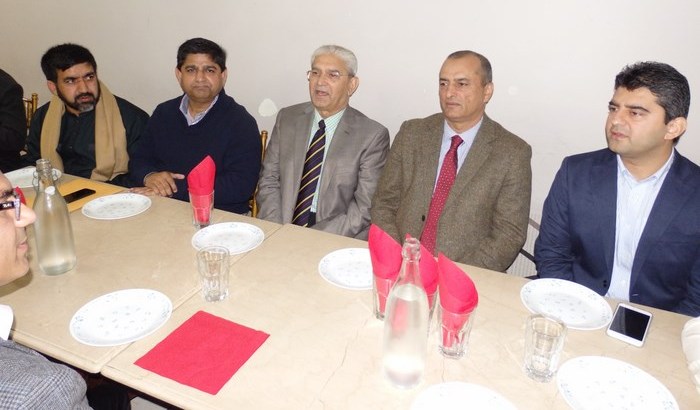 The unique combination of public officials and private sector experts who work at PBIT helps bridge the gap between private corporations and the government. PBIT provide investors and businesses with a one-window facility and reduce their time to market their products. Punjab Board of Investment & Trade has been conducting, and participating in global and local trade and investment events.
Iftikhar Rana, Mr. Abdul Basit and Dr. Abdul Karim
On 18 March 2015, the Government of Punjab has appointed former LCCI Senior Vice President and former Chairman of Pakistan Poultry Association Abdul Basit as Chairman of Punjab Board of Investment and Trade (PBIT).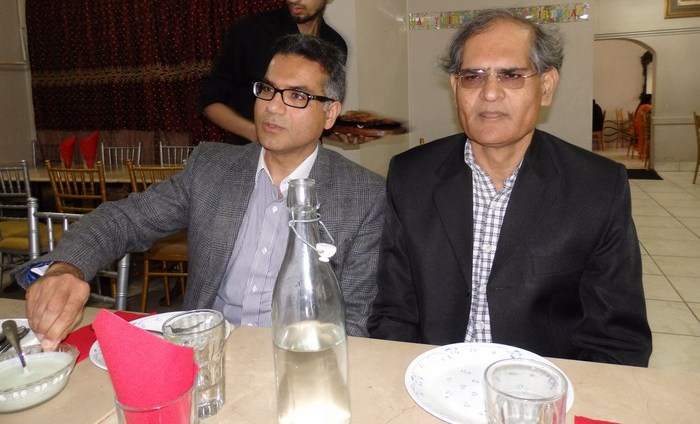 Consul General Abdul Aziz and Syed Zafar Hussain
Recently Mr. Abdul Basit was on visit of Australia. During his visit he Karim meet Australian investors and explain the facilities provided by the Chief Minister of Punjab Mian Shahbaz Sharif. Mr. Abdul Basit graduated from FC College Lahore. His business group of companies was awarded FPCCI's Export Merit Trophy by the Prime Minister of Pakistan.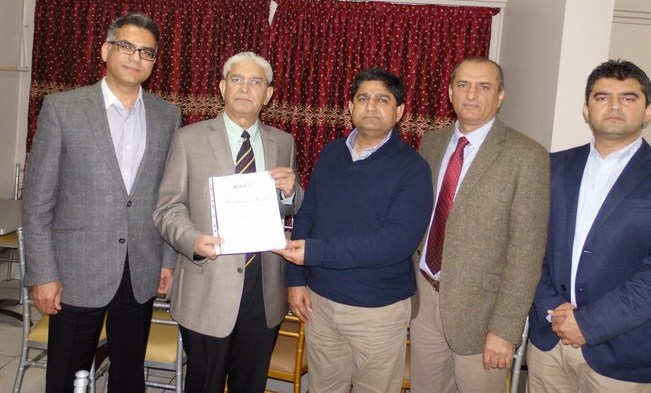 Host Iftikhar Rana presenting appreciations Certificate to the Chief Guest
The President Federal Pakistan Australia Council & Pakistan Australia Business Council Iftikhar Rana hosted a Lunch in Himalaya Restaurant, Granville Sydney. The Lunch was attended by the Consul General of Pakistan Abdul Aziz Uqaili and local business personalities. During the conversation Mr. Abdul Basit thanks Iftikhar Rana for hosting a business meeting on short notice and said: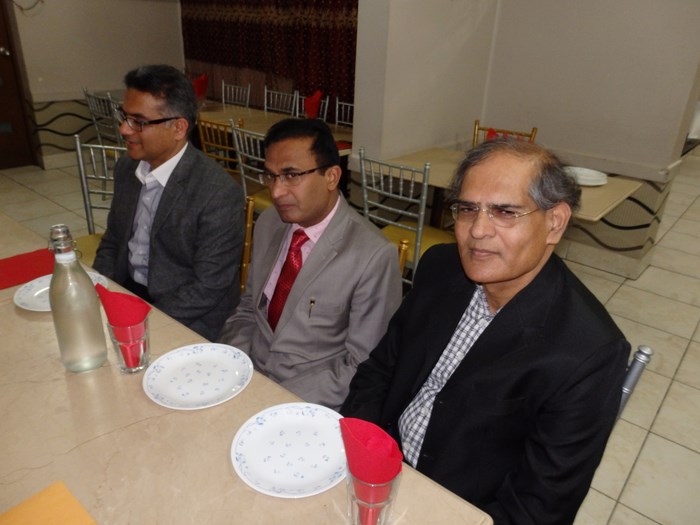 "I am well aware of the importance of investment from the private sector in the development of Punjab economy". He said that PBIT performing well and we are providing guidance to our exporters. Mr. Abdul Basit said as a former Senior Vice President of the Lahore Chamber of Commerce and Industry, I understand all difficulties of the business community and we are working hard for solve the problems.