Sada-e-Watan Sydney ™
Sadaewatan@gmail.com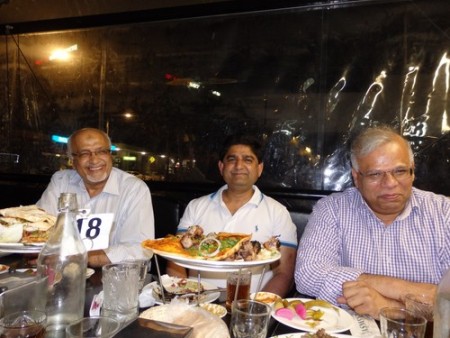 Zain Sheriff, Iftikhar Rana and Mr. Azam Mohammed
Anwar Chaudhry hosted a dinner in the honour of Former Consul General of Pakistan Mr. Azam
Former Consul General of Pakistan in Sydney Mr. Azam Mohammed was working in Islamabad as a Additional Secretary and Director General Ministry of Commerce. Now he joined his family in Australia. Mr. Azam is very popular at his circle of friends who was missing him. Now all friends invite him for "Welcome Back" parties.
Host Anwar Chaudhary, Ashraf Shad and Hanif Muqaddam
Last week Mr. Anwar Chaudhry, Trustee Pakistan Association of Australia hosted a dinner in the honour of Mr. Azam. The dinner was held at Jasmine Lebanese Restaurant Auburn Sydney and attended by Mr. Iftikhar Rana, Shahid Iqbal Chaudhary, Ashraf Shad, Syed Zafar Hussain, Hanif Muqaddam, Ashraf Chohan and Zain Sheriff.
Mr. Azam Mohammed and Ashraf Chohan Mr. Ashraf Shad and Hanif Muqaddam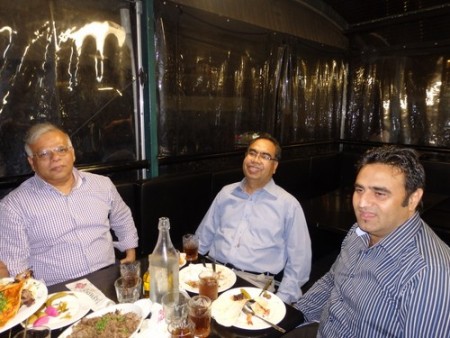 Azam Mohammed, Ashraf Chohan and Shahid Iqbal Hafiz Shahid Iqbal Chaudhary and Syed Zafar Hussain