Sada-e-Watan Sydney ™
sadaewatan@gmail.com

APMA Annual Meet & Greet 2016
APMA Annual Meet & Greet 2016 was held at Sandy Point Community Centre Sydney on Sunday, 3rd April 2016.Here is the Transcript of the speech of Founder President Australia Pakistan Medical Association Dr Sayeed Khan.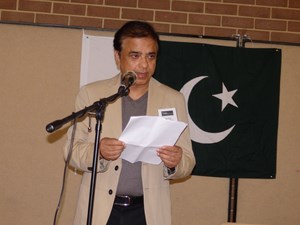 Dr Sayeed Khan
I would like to first acknowledge the traditional owners of the land on which we are meeting and pay my respects to their Elders, past and present. Good afternoon and Assalam-Alaikum,

Dear Australia Pakistan Medical Association members, their families, my respected colleagues, members of the trustees of APMA and the advisory council, namely Dr Naveed Shaukat, Dr Amanullah, Dr Mohammad Bilal, Dr Farooq Wasti, Dr Akbar Khan, Dr Shabbir Haider and Dr Shaukat Javed
Acting Consul General Mrs Bushra Salam
Hamid Khan from Edhi Foundation,
Zafar Hussain from Sada-e-Watan.
And all other distinguished guests.

On behalf of APMA, I welcome you all to our 5th Meet and Greet Function.
APMA is extremely proud in bringing all medical professionals in NSW together on 1 platform, For one voice, to provide leadership, support and guidance to pursue and enhance our members academic objectives and excellence, professional goals and career, and service to our communities.
APMA aims to involve Pakistani medical community and their families in social cohesion, cultural activities and community work.
I would like to take this opportunity to discuss some burning issues in relation to health care reforms currently being discussed in the media and by the government.

In the past Century, acute illnesses have been effectively managed. There has been considerable success in preventing and treating many cancers and chronic illness.
As our population is getting older and living longer, the incidence of chronic diseases has increased enormously.

Now, Chronic and complex diseases, including cardiovascular disease, mental health, cancer and aged care are the leading cause of ill health and death in Australia. These are even bigger challenges for Aboriginal and migrant communities.

The adverse effects of behavioural and other health risk factors, combined with an ageing population, have led to an increase in chronic illnesses and their profound impact on health costs.

These illnesses require long-term management – so the challenge now is how to manage these illnesses in the community, rather than in the hospital.

Medicare is one of the great Australian success stories. It may not be perfect but for 40 years it has delivered healthcare fairly and efficiently. Everyone gets access to high quality health care, regardless of their financial situation.
The current government has an agenda to steer Australian health care towards the US style system. the government is more interested in balancing the budget rather than improving our health. in the last 3 years, under the banner health reforms, there have been successive attempts to dismantle Medicare in the form of GP co-payments, gap payments for pathology and radiology etc
The government should be looking at ways of building up Medicare, not tearing it down.
In my opinion, the government must change its reform language – it must start talking about primary health care reform as an investment, not a cost or a saving to the Budget bottom line. There should be no overall reduction in health funding.
Instead, there is a need for further investment in health to deliver long term savings in health to improve the sustainability of the health system. Health reforms are needed to strengthen the role of the patients usual GP, specialists and allied health.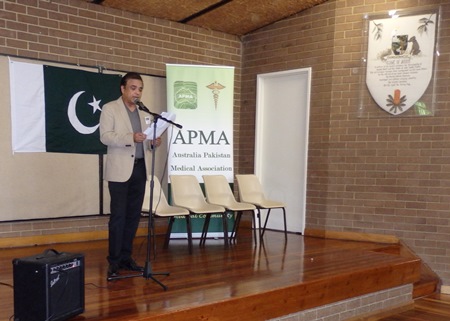 There is a need to adopt pro-active models of care-coordination for patients with chronic and complex disease and who are at risk of unplanned hospitalisation. There should be a focus on the utilisation of Primary Health Networks to support GPs, specialists and allied health care providers in providing care for patients, particularly in improving the coordination, cohesion and continuity between primary and hospital care; with better use of technology in the fields of e-health.
There is a need to put enormous effort to educate the community in terms of behavioural and risk factors such as diet and exercise. The crisis of obesity is creating a tsunami effect on the health care system. We must use all means to bring positive changes in the community so that people embrace healthy lifestyles.
I am sure that all APMA members share my sentiments and as community leaders and guardians, we can bring positive change.

I would like thank the APMA executive committee for their hard work in putting together our 5th meet and greet. I especially would like to Ghazala for her hard work behind the scenes, which has made APMA a very successful organisation.
I thank you all for coming today and highly appreciate that you have come on this Sunday afternoon making this occasion memorable and an outstanding success. Thank you all.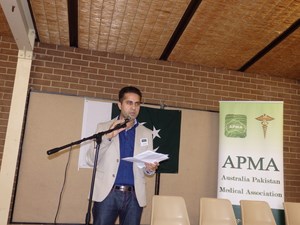 Dr Imran Kassam
Dr Shams ul Arifeen
Dr Irfan Noor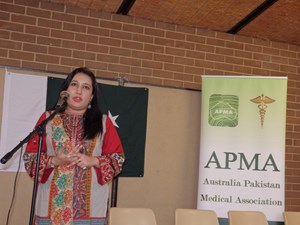 VCG Bushra Salam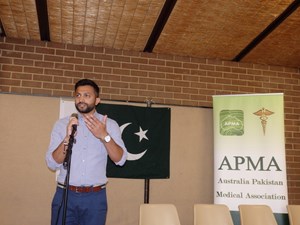 Dr Jibran Khan from Miami Florida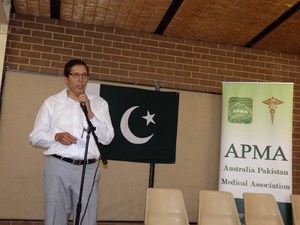 Dr Mohammad Bilal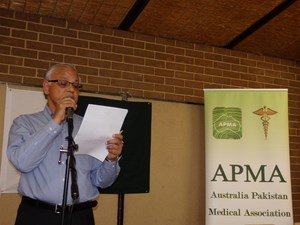 Hamid Khan (Edhi Foundation)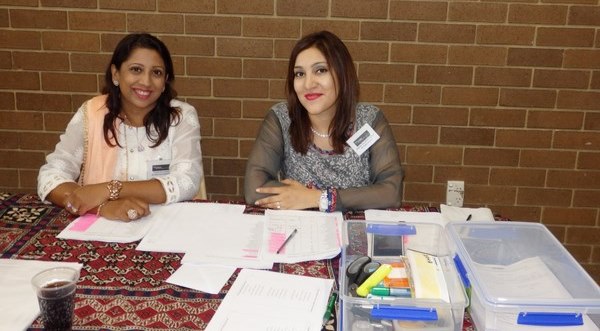 Dr Samreen Kassam and Dr Sadia Saeed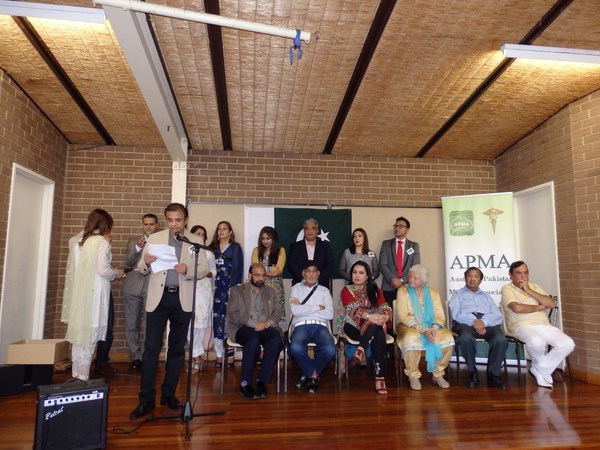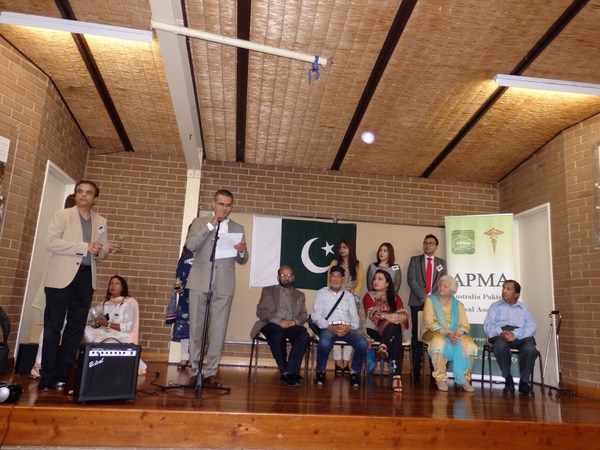 APMA Award list 2016 held on 3rd April 2016
Lifetime Achievement Award

Dr Ali Sarfaraz
Dr Ghulam Akbar Khan
Dr H Survery

In recognition of your dedication and contribution to the highest standards of excellence in General Practice and philanthropic work in the community both Australian and Pakistan

1 APMA award:

APMA award
presented to Dr. Shams ul Arifeen

In recognition of your hard work and contribution to APMA as a Vice President and former General Secretary

9 Outstanding achievement awards

In honor of your Significant dedication, contribution and success in the field of General Practice

Dr Mohammed Bilal ( General Practice, Trustee of APMA and former Vice President)
Dr Erum Bilal (General Practice)
Dr Hamayoun Siddiqui (General Practice)
Dr Summera Sehgol (General Practice)
Dr Arif Mirza (General Practice)
Dr Kaneez Fatima Shad (Physiology, Addiction Medicine and Clinical Trials)
Dr Rao Ijaz Khan (Occupational and Environmental Medicine)
Dr Nighat Nasim (Medicine)
Dr Sadia Saeed (Psychiatry)

2 Outstanding Achievement Awards :

In honor of your significant dedication, contribution and success as a (Rehabilitation Specialist)

Dr Arooge Shafi

In honor of your significant dedication, contribution and success as a (Intensive Care Specialist)

Dr Nudrat Rashid
Nadeem Sheikh rehab specialist