Sada-e-Watan Sydney ™
sadaewatan@gmail.com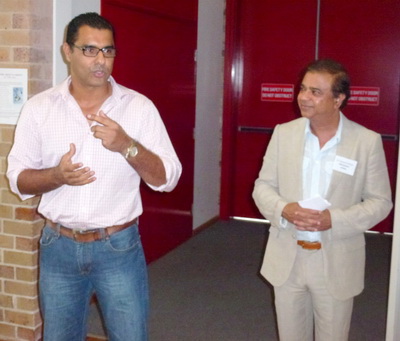 Waqar Younis and APMA President Dr Sayeed Khan
Australian Pakistan Medical Association meet and greet function at Cherrybrook Sydney
(Coverage by: Syed Zafar Hussain, Editor-in-Chief Sada-e-Watan Sydney)
The APMA Meet and Greet was held on the 31st of December at Cherrybrook community centre. The event was hosted by the APMA executive committee and provided an opportunity for APMA members and families to socialise and enjoy a lovely summer's day as well as a delicious lunch prepared by Ehsaan.
The formalities began with Deputy Social Secretary Madiha Khan welcoming APMA members and then introducing the General Secretary Dr Shams ul Arifin. In his speech Dr Shams ul Arifeen addressed the main goals and objectives of APMA, including an aim to encourage social integration of Pakistani health professionals in Australia through networking and social functions, such as the Meet and Greet. He also announced that hospital doctors would be given complementary membership to APMA for the first year.
APMA President Dr Sayeed Khan introduced the Guest of honor, renowned Pakistani cricketer Waqar Younis and presented a token of appreciation on behalf of APMA to Waqar and his wife Dr Faryal Waqar. Waqar was humbled by the respect and warmth he received from APMA. Because he now lives in Sydney, Waqar said that he is looking forward to being involved in APMA' future activities and events.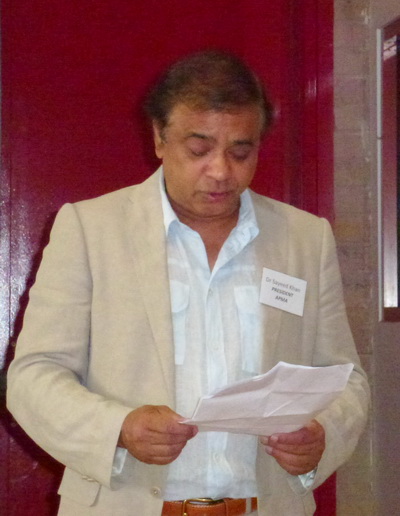 APMA President Dr Sayeed Khan's Speech
Members of Australia Pakistan Medical Association and their families: a very good afternoon to you and Asalam Aleikum,
In Australia there is a comprehensive system which creates and develops sportsmen. In Pakistan there is no system.In fact, there are no opportunities due to financial constraints and on top of that there is unfairness at all levels as a result of bad politics, nepotism and corruption.
Despite of this, through personal passion, talent and hard work, Pakistan has produced numerous leaders in the sporting world, namely: squash champions Jehangir khan and Jehan Sher khan, hockey superstars Shehnaz, Sami Ullah and Isla Uddin and cricket legends Waqar Younis, Waseem Akram, Javed Miandad , Imran khan, Mustaq & Hanif Mohammad – and many others.
Similarly, a talented boy from Vehari in rural Punjab paved his way through all the hardships to become one of the greatest players in international cricket.
At his debut, waqar was the youngest among the big names that dominated Pakistani cricket at the time: Imran, Miandad and Waseem. Waqar Younis displayed his skill and speed and very quickly became a legend in his own right. Waqar's toe crushing and deadly reverse swings, the lethal bowling partnership between Waqar and Waseem became the folklore of international cricket.
We are very privileged to have Pakistani legend Waqar Younis as our guest of honour today and I'm sure young Australian Pakistanis present here would take this opportunity to get to know him and maybe learn a few tricks.
Finally, on behalf of Australia Pakistan Medical Association, I want to thank Waqar Younis and his lovely wife Dr Faryal Waqar for their time and presence this afternoon. I would also like to thank all APMA members and their families for making today's event a success. Thank you.
Vice president Dr Mohammad Bilal concluded the formalities with a note of thanks and on behalf of the Executive Committee he expressed his appreciation to the senior doctors and their families for their attendance and support. The senior colleagues in attendance at the meet and greet included Dr Farooq Wasti , Dr Ghulam Akbar Khan, Dr Tauqir Ahmad, Dr Munawar Amjad, Dr Ishrat Ali, Dr Akram Bangash, Dr Akram Hassan.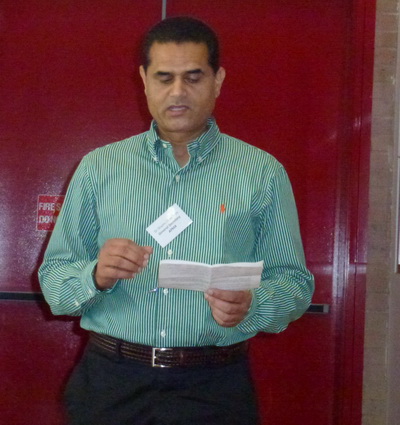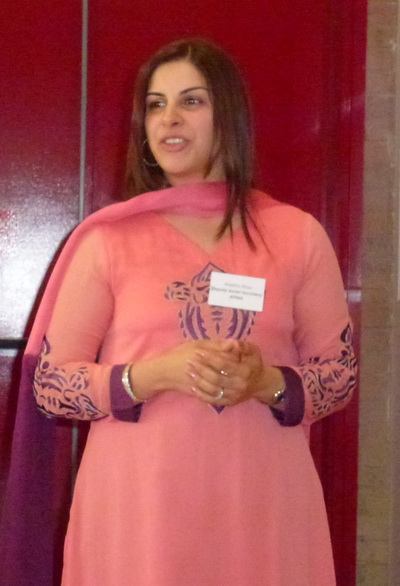 Dr Shams ul Arifin Dr.Madiha Khan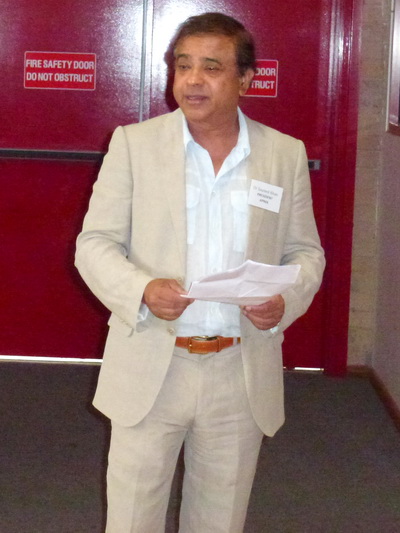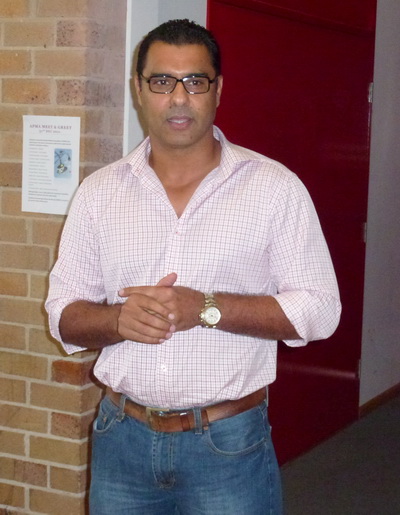 Dr Sayeed Khan Waqar Younis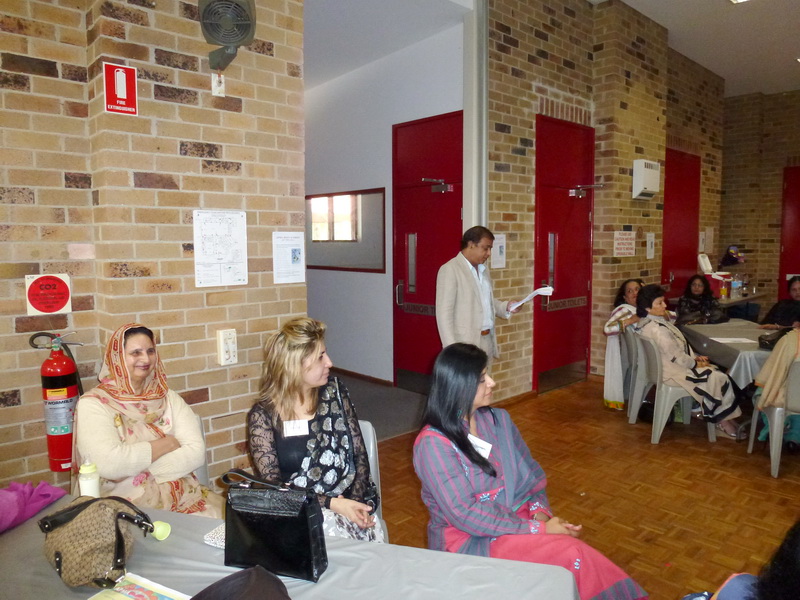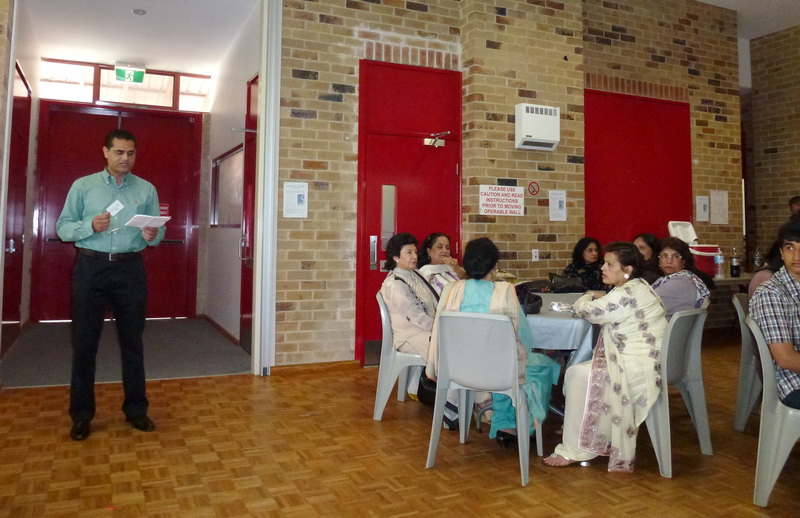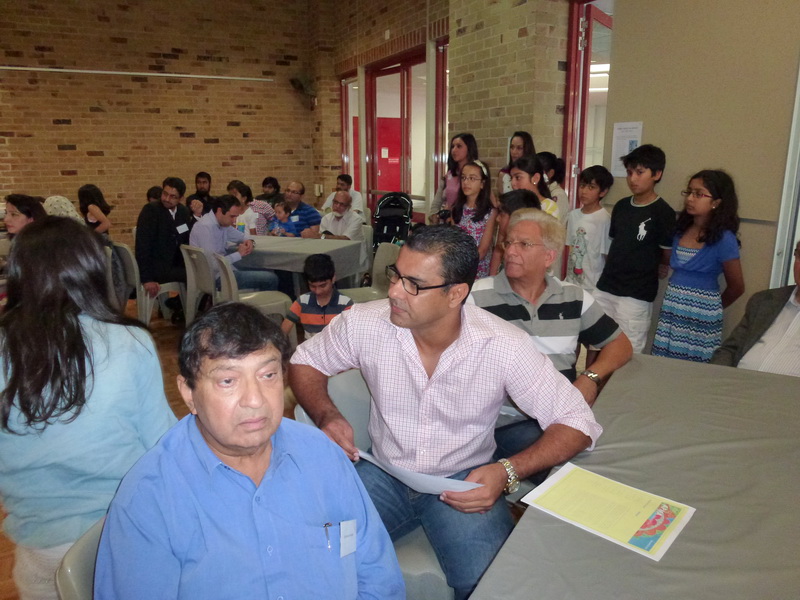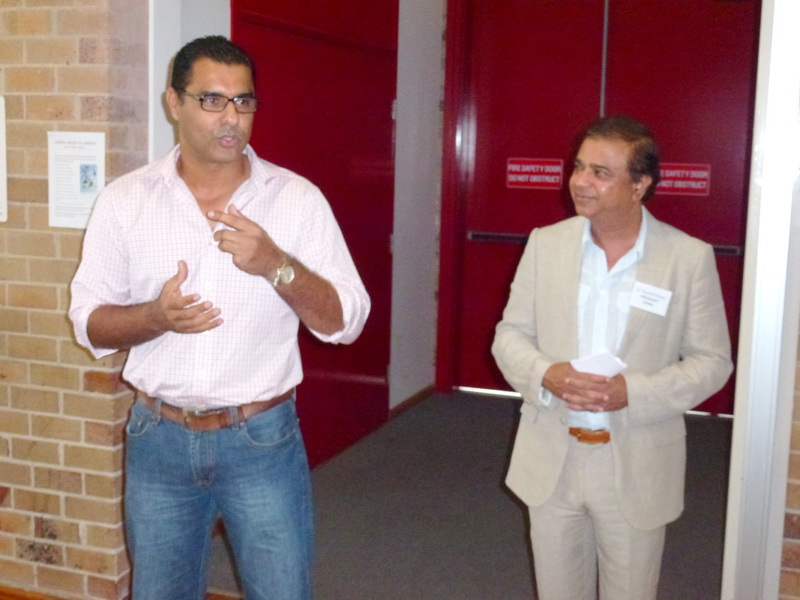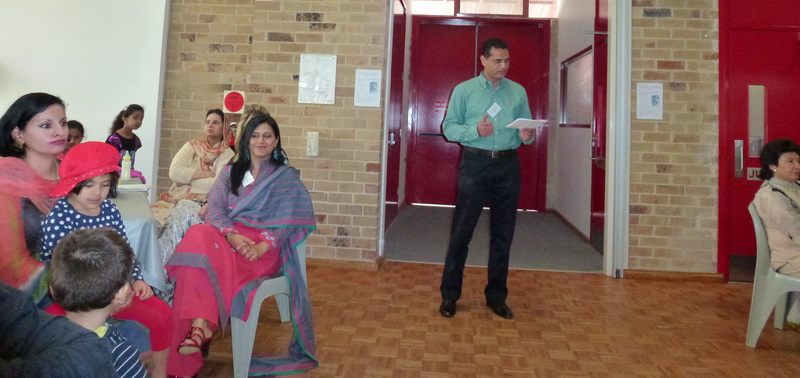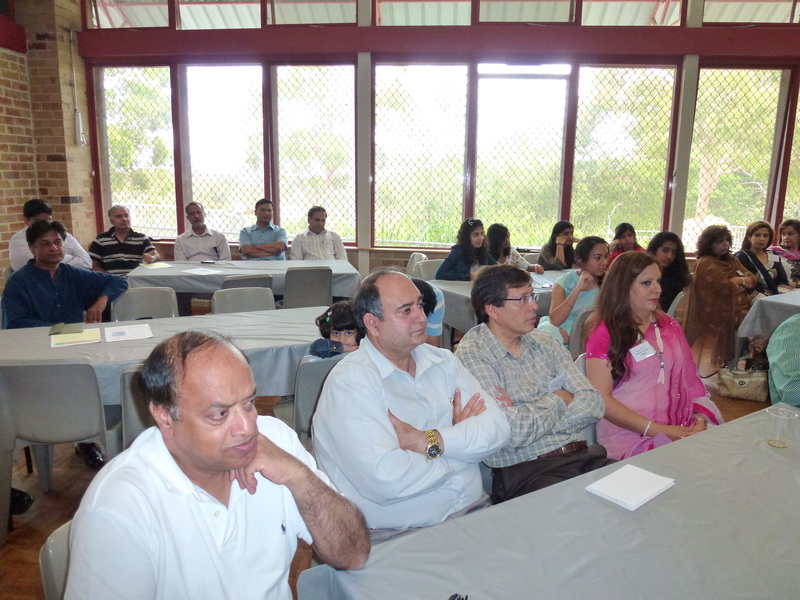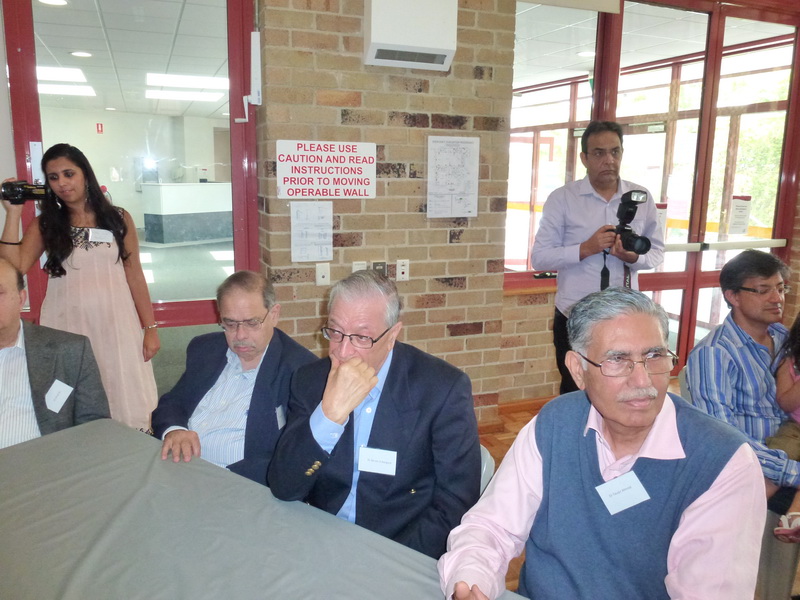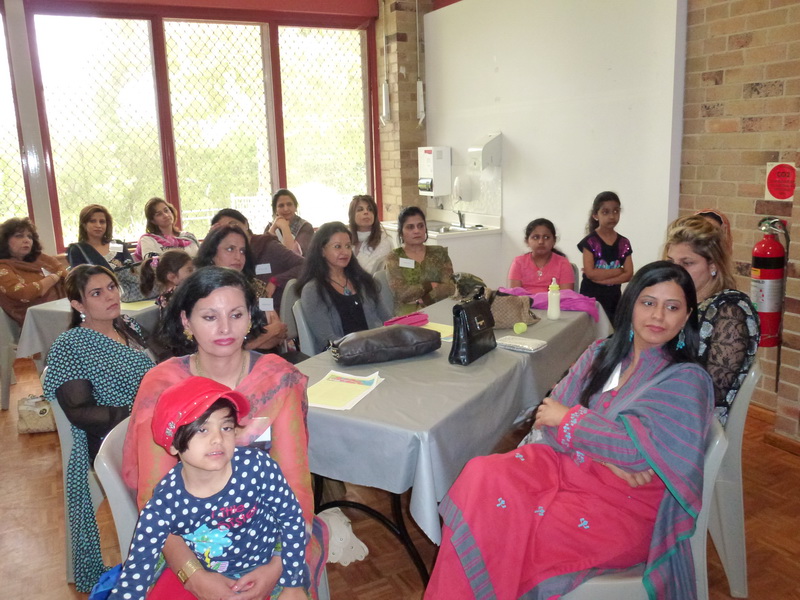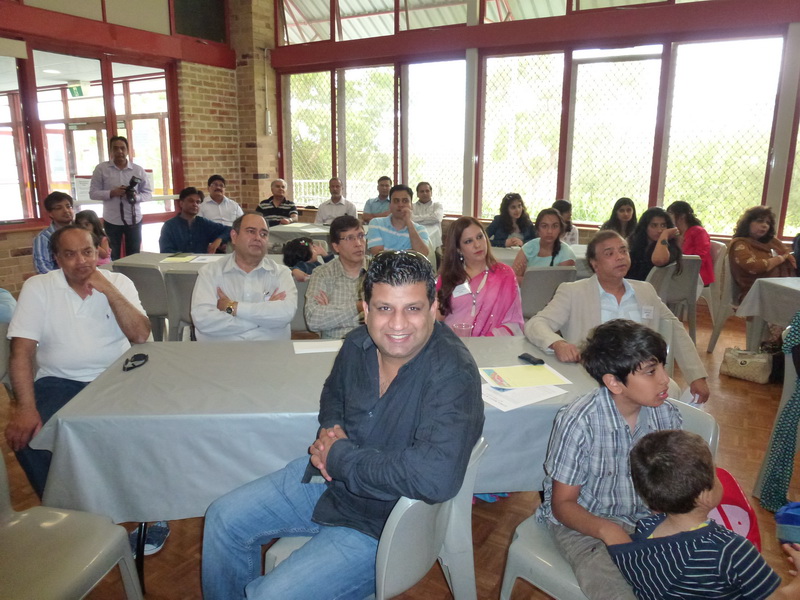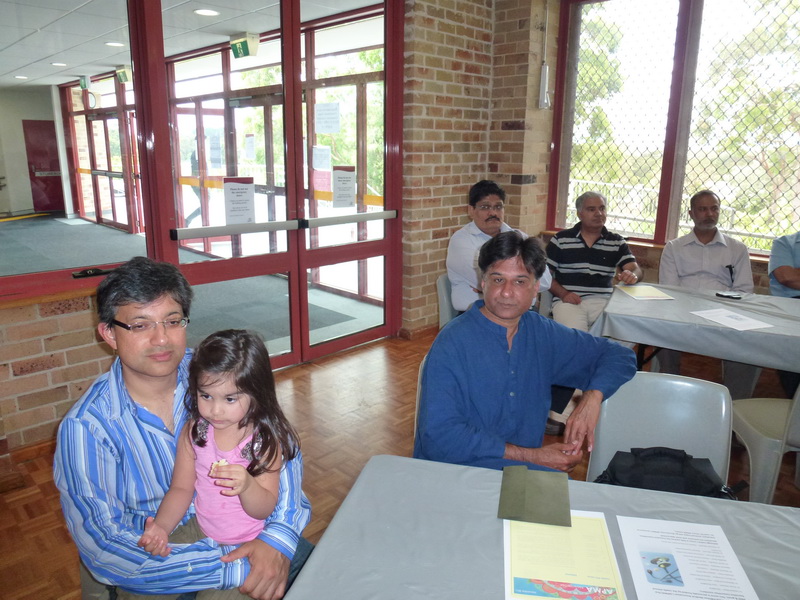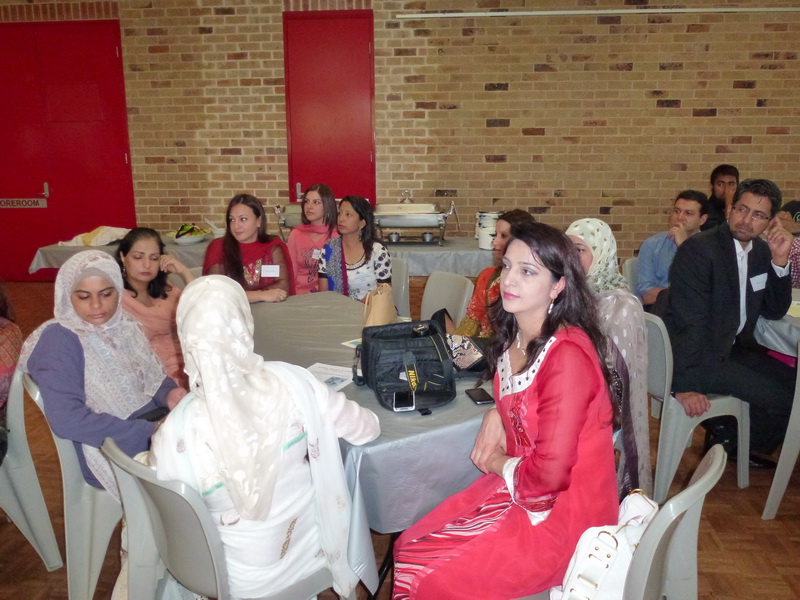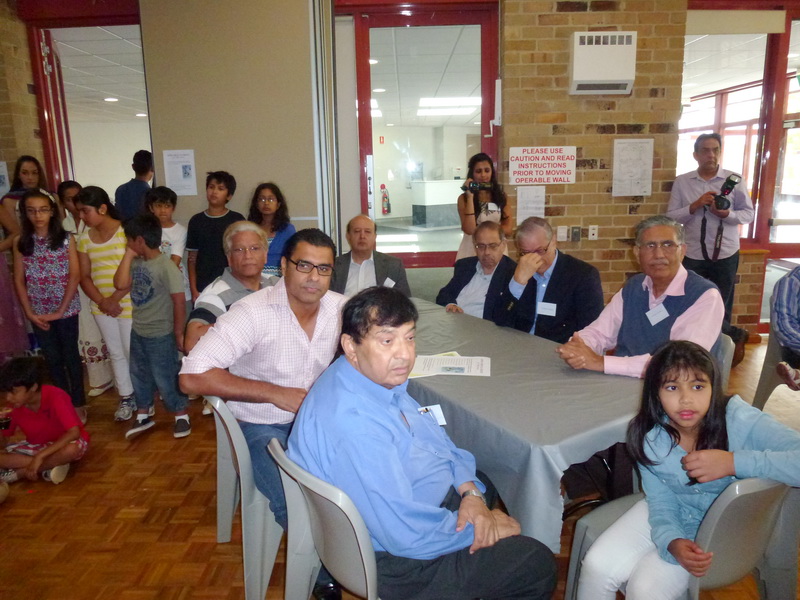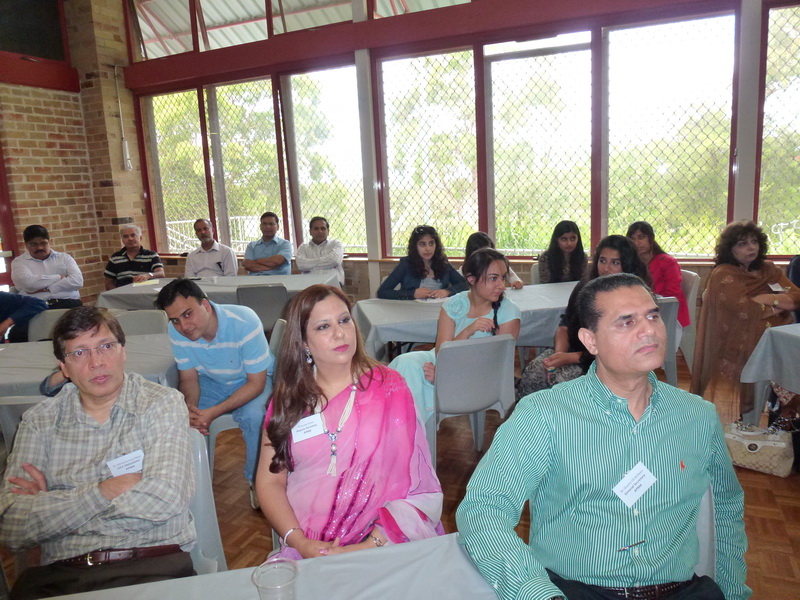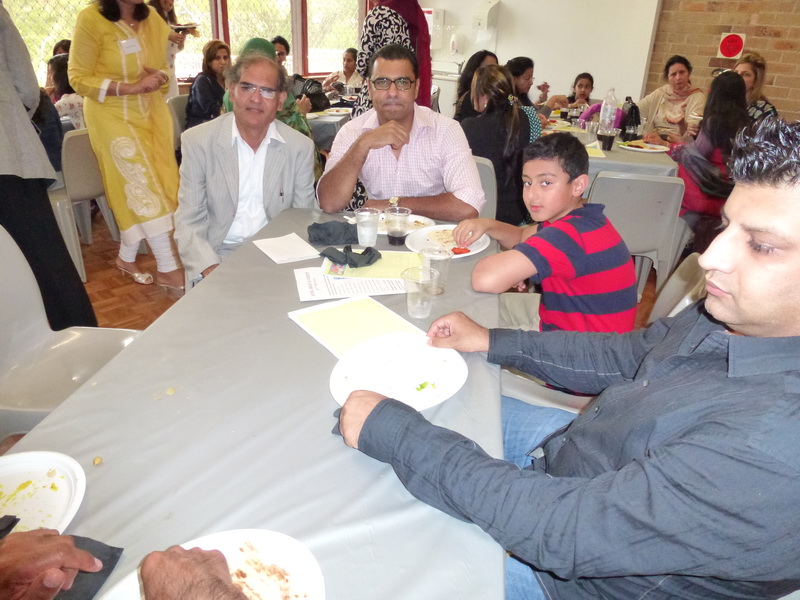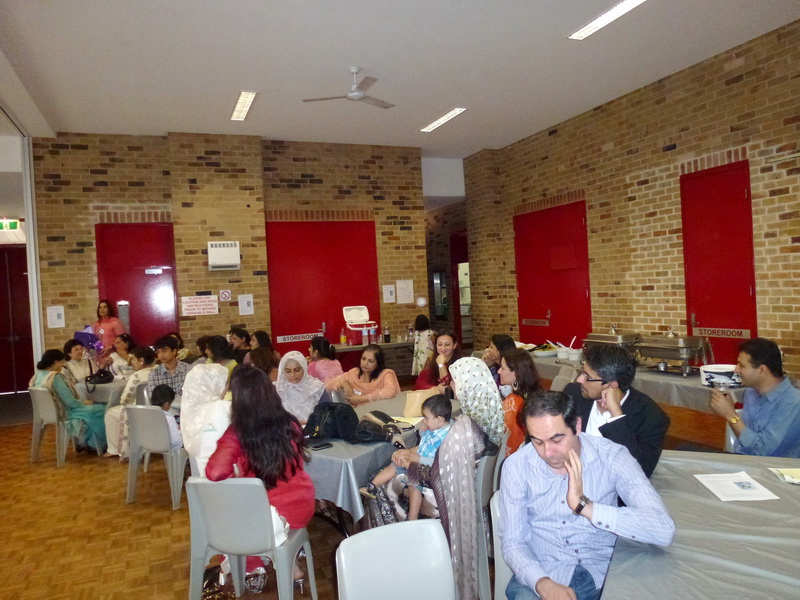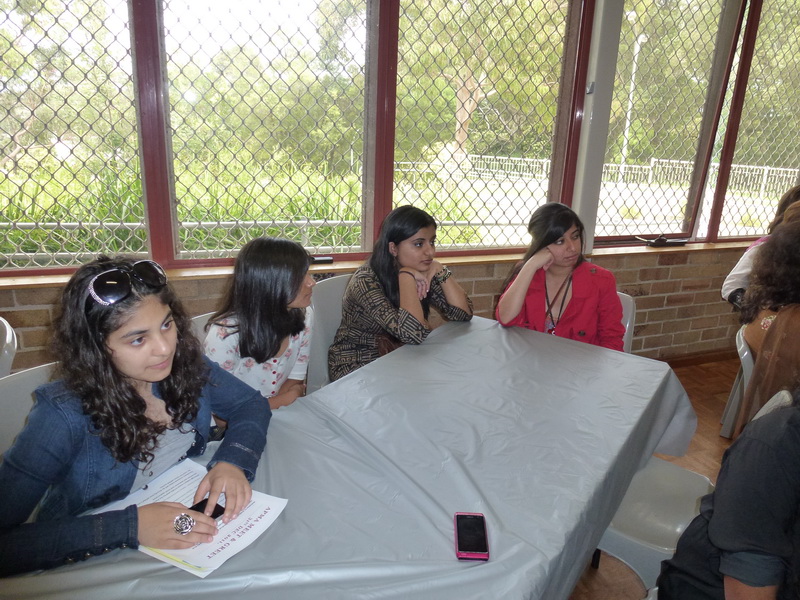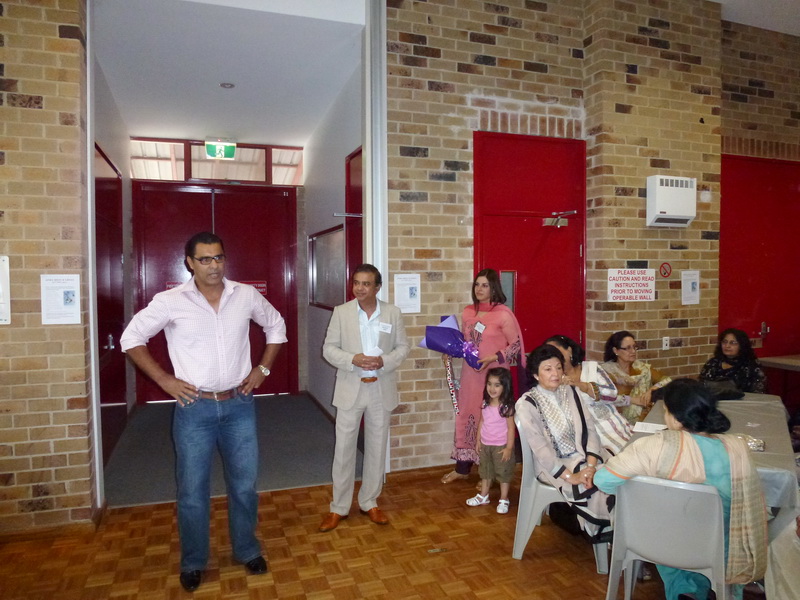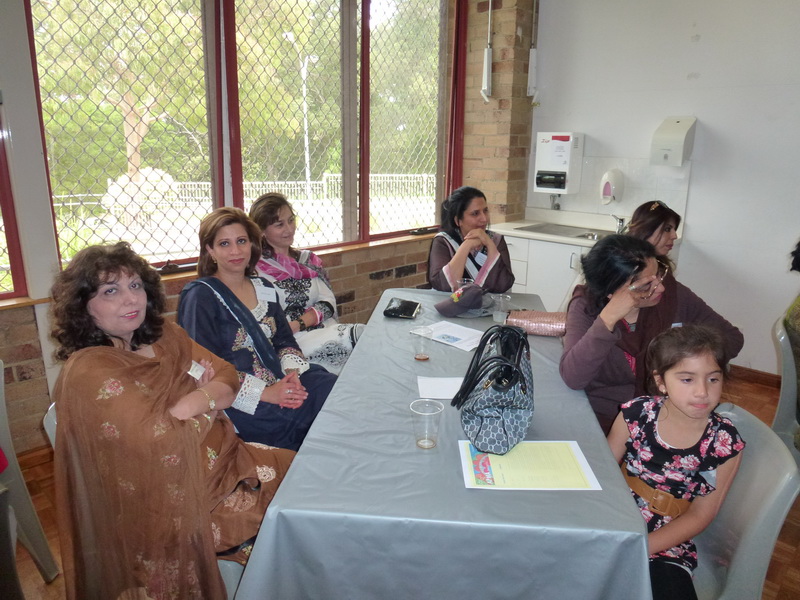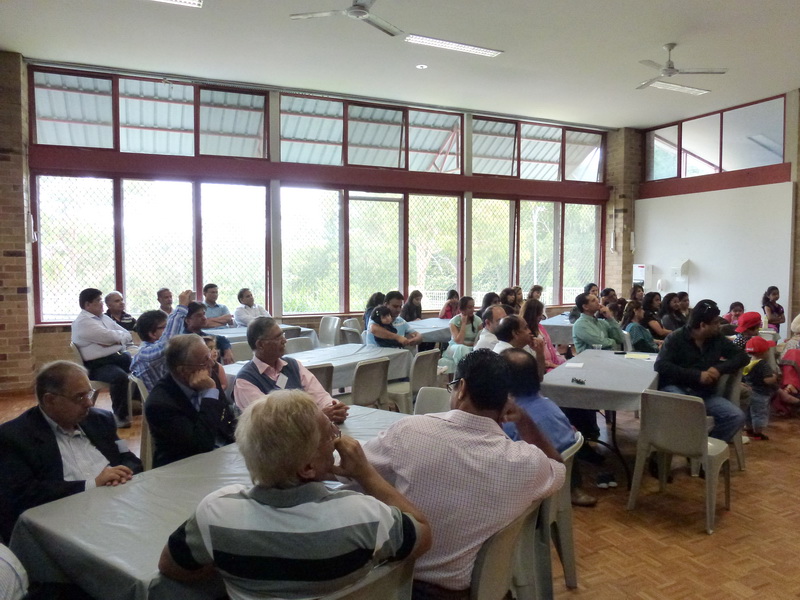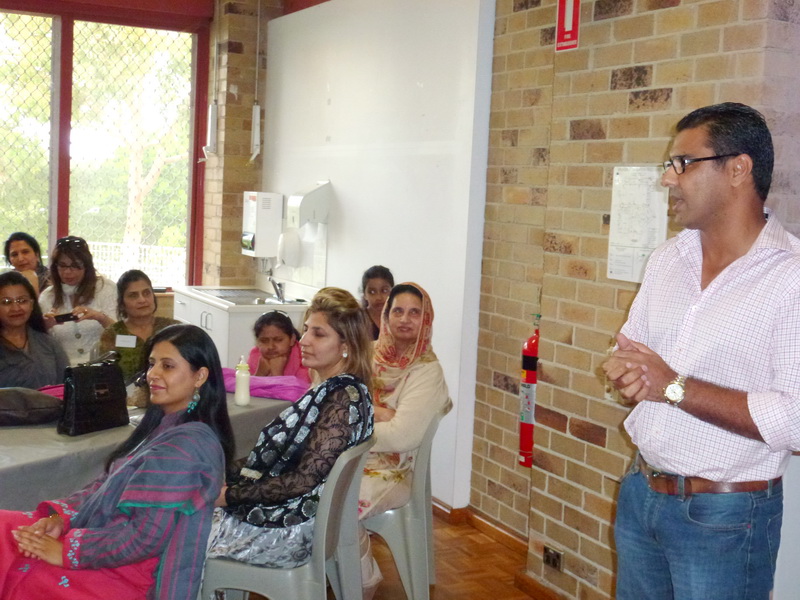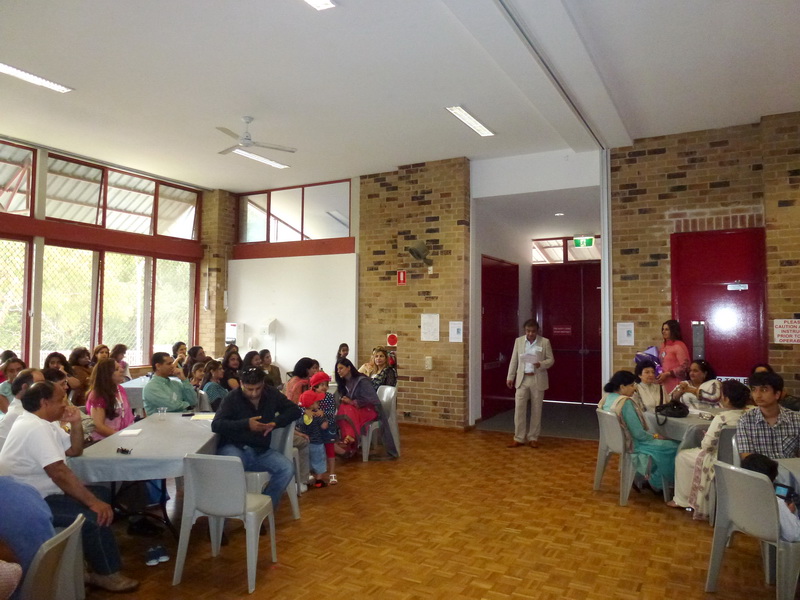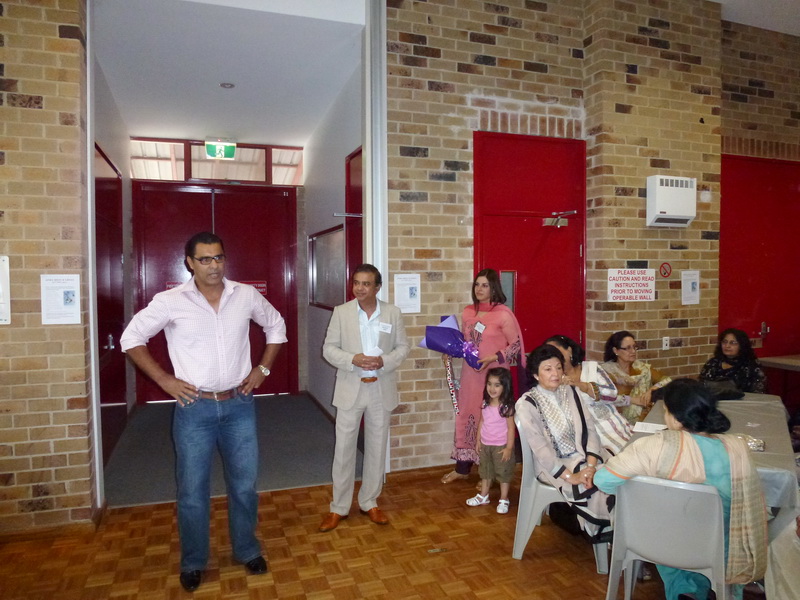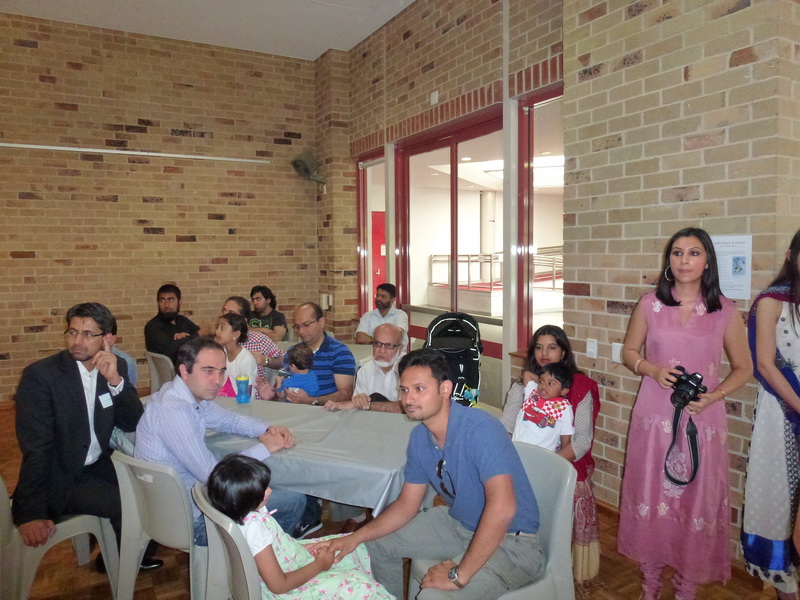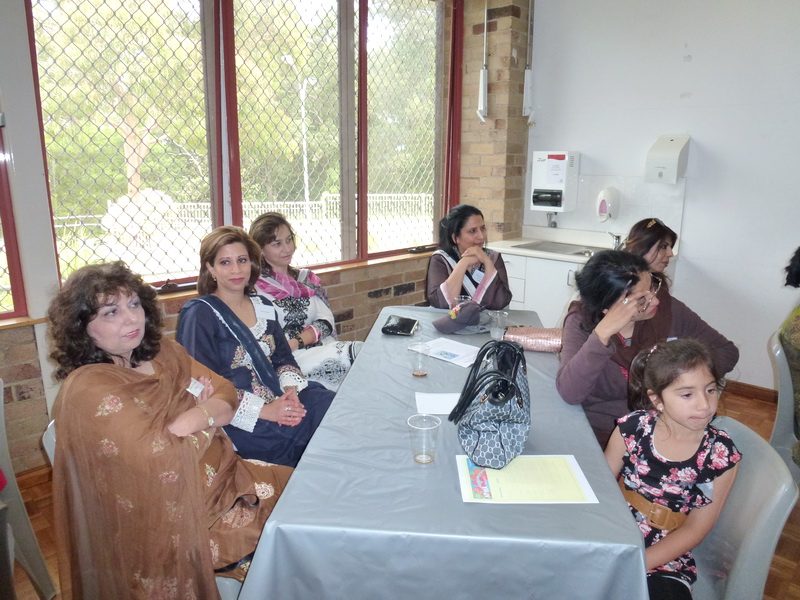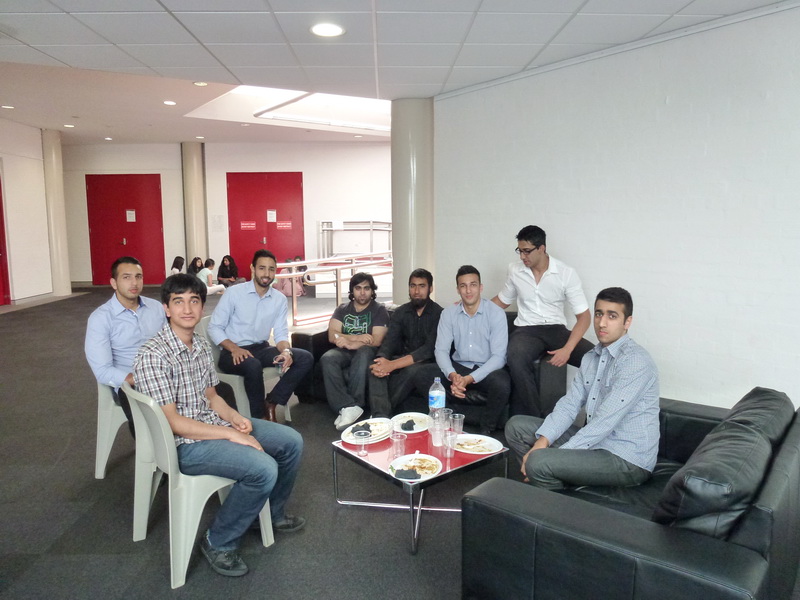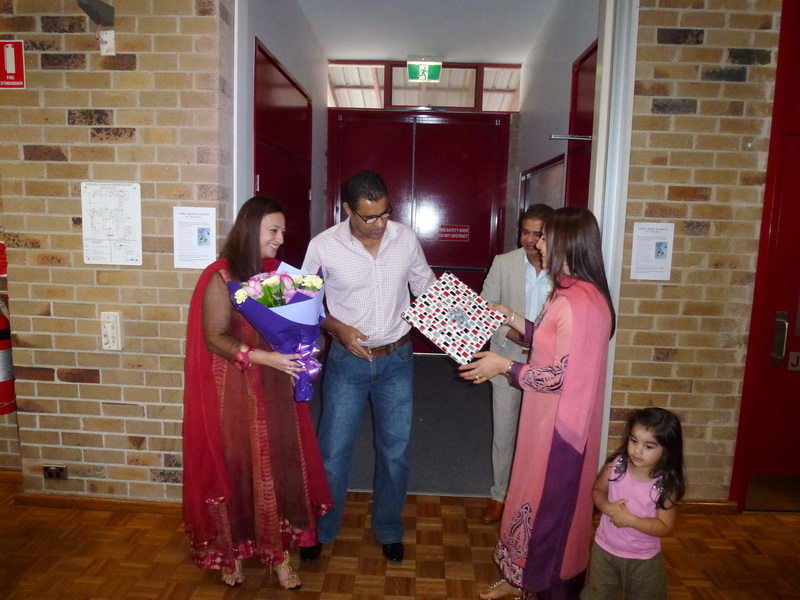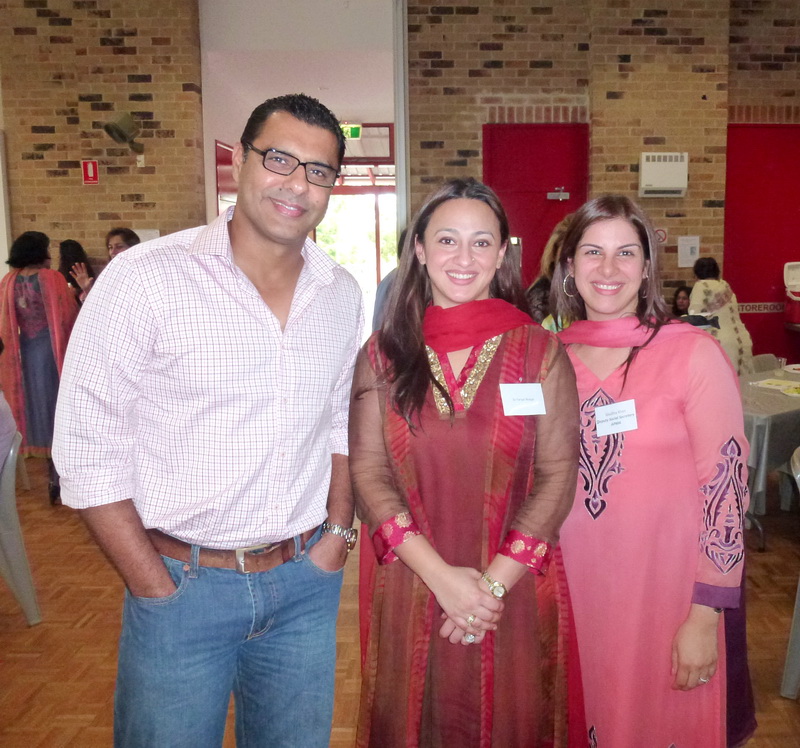 Waqar Younis,his wife Dr Faryal Waqar and Dr.Madiha Khan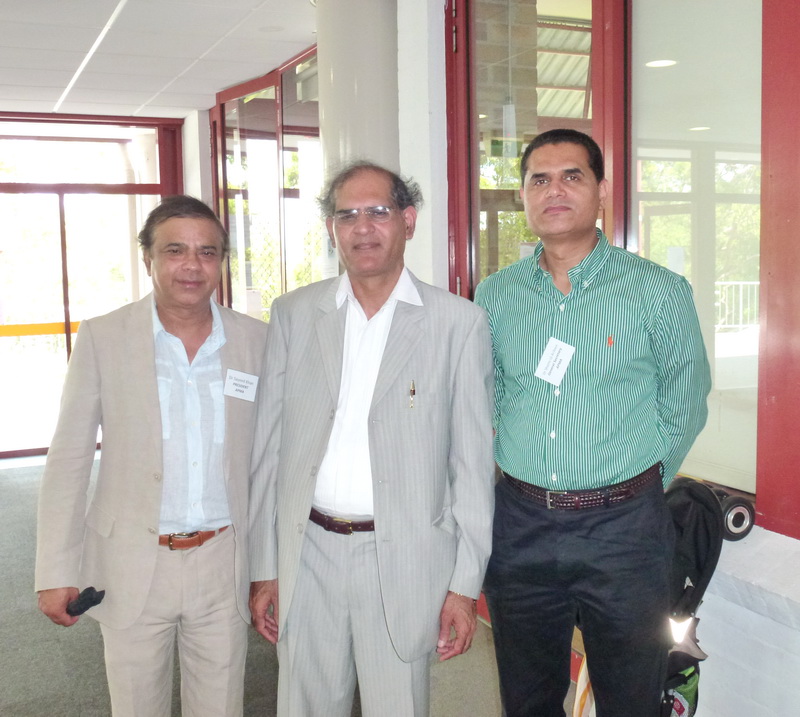 Dr Sayeed Khan, Syed Zafar Hussain and Dr Shams ul Arifin