Sada-e-Watan Sydney ™
sadaewatan@gmail.com
A Brief Report about the Ashraf Shad's Recent Visit of Australia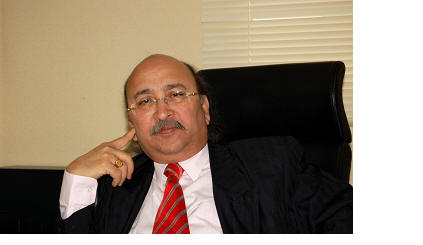 Ashraf Shad, the prominent writer and journalist and former Head of Urdu of SBS Radio Sydney, was on a 2-week visit to Australia for personal and family reasons. In Sydney he attended the annual poetry festival (Mushaira) of Urdu Society of Australia as the guest of honour and was also one of its comperes.
In Canberra an evening was organized with him at the residence of Mohammed Ali, a prominent member of the Pakistani community. The Deputy High Commissioner of Pakistan, Mr.Tasawar Khan, and Brig. Zahoor Ahmad, the Defence Advisor, were also among the guests.
The Urdu Society of Australia and the Urdu Forum of Australia also organized separate dinner receptions where Ashaf Shad recited his latest poetry and read his new short story. The dinner by the Urdu Society was attended by its office bearers and executive members including Abbas Gilani, Dr.Kausar Jamal, Arshad Saeed, Shuja Atif and Khuwaja HameedSalik, while Dr.Shabbir Haider, Arif Sadiq, Kaneez Fatima, Farhat Iqbal and Huma Mirza were among those who attended the dinner given by the Urdu Forum.
A new book, PeeliLakeer, the collection of Ashraf Shad's short stories is under print and will be out in November. He is currently working on "Ahmed Faraz Baqalam-khud", a book on the creative process of the legendary poet. Ashraf lives in Brunei and works as a Consultant.