Sada-e-Watan Sydney ™
sadaewatan@gmail.com
DARWIN INTERNATIONAL HOCKEY OPEN
The world's #1 - Kookaburras are coming to Darwin this March to compete against the best of Pakistan. Catch a display of skill, speed, strength and agility as these two teams clash against each other at the Darwin International Hockey Open 2017.
It's a perfect family evening to inspire the hockey fans and entertain the fun-seekers with world-class hockey. Classified as a 'do-not-miss' event, be the first to witness the preparation for the Commonwealth Games 2018 right here in Darwin before the teams battle it out at the Gold Coast next year.
**************************************
Prominent Australian Pakistani Personality Mr Sohail Rizvi's Exclusive article about Pakistan Hockey Team's Visit to Australia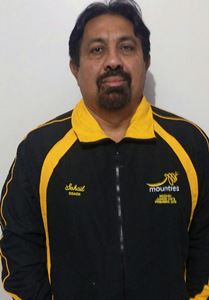 By: Sohail Rizvi (Sydney)

For decades, Pakistan Hockey has remained the talk of the town for its magnificent standing at the international standing. However, after its unfortunate downfall, Hockey in Pakistan not only lost its global fame, but also the valuable Hockey lovers, fans and players. Luckily, not all is lost, exactly one year ago, Pakistan Hockey Federation devised an ambitious strategic plan entitled "Vision 2020", a road map promising enough to bring the game of Hockey back on its feet in Pakistan. The comprehensive plan has brought many initiatives for the uplift of our national game resulting in the return of international Hockey in Pakistan after a decade and introduction of innovative matches for the audience.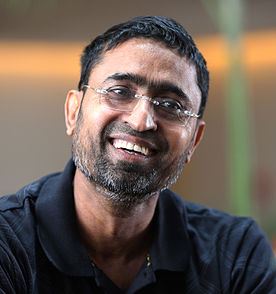 Mr Shahbaz Ahmad
As a part of the plan Vision 2020, The winning captain of the 1994 Hockey World Cup and now Secretary General of Pakistan Hockey Federation, Shahbaz Ahmad (H.I) took the lead in partnering with top notch international Hockey teams to play quality matches with our National Teams. As a result of this, the Pakistani National Hockey Teams are now heading towards Australia to play thrill packed matches, and an opportunity for the Hockey fans to see the green and whites back in action. Both the Men's National Team and the U18 National Squad are heading down under.
The Men will be playing in the Darwin International Hockey from March 28 to 1st April 2017. First they are going to New Zealand to play several matches against the New Zealand National team.
The Juniors will arrive in Hobart, Tasmania to play in the Australian National U18 tournament to be held from 19th to 29th April, 2017. This is a great opportunity to see how they are going against same age players of the future.
The Juniors are currently being placed into Sydney Premier League teams and will remain in Sydney for some time to experience playing with Sydney Premier League players. This is the time for all Pakistanis to stand behind our National Teams and support them. Hockey is our National Sport and all efforts are being made to get back to top world rankings.
I travel to Pakistan at the end of February 2017 and met with Pakistan Hockey Federation Secretary Shahbaz Ahmad, and others. They are all very focused and determined to bring Pakistan Hockey back to our former glory.
It has been a long time since any country has shown such massive confidence in Pakistan Hockey and the players too are ready to present quality sports entertainment to their audience. Now as overseas Pakistanis, this is our time to support our National Teams, get to the games, wear the green and white and cheer on our players.
Shahbaz Ahmed made me the representative to look after the junior boys in Australia. I have also been asked to find new talent in Australia and all over the world. So bring your kids to play hockey wherever you live. If you know any talented Pakistani (dual or National card holders) please contact Sohail Rizvi: rizvisz67@hotmail.com