Sada-e-Watan Sydney ô
sadaewatan@gmail.com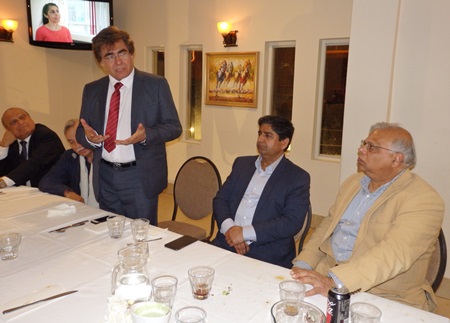 Abdul Basit Khan speaking at PABC event
President of PABC Mr. Iftikhar Rana hosted a dinner in the honour of adviser to the Federal Ombudsmen of Pakistan Mr. Abdul Basit Khan
A dinner was hosted by the President of Pakistan Australia Business Council, Mr. Iftikhar Rana on Sunday 6th August 2017 in the well-known Pakistani restaurant Spice of Life to provide a platform to the members of the council and community members to interact with Mr. Abdul Basit Khan, adviser for Punjab Region to the Federal Ombudsmen of Pakistan. The dinner was attended by Mr Basitís close friend Mr Azam Mohammed former Consul General of Pakistan in Sydney, Dr Shahbaz Chaudhary President Pakistan Medicos Australia, Prominent Social Personality of Lahore Agha Ali Imam, Mr M.A. Lodhi of Clifton Karachi and famous local businessmen's.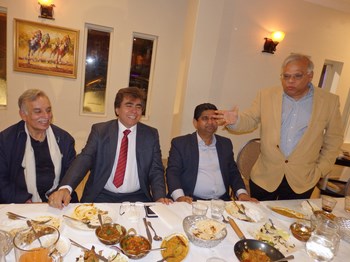 Former Consul General of Pakistan in Sydney Mr Azam Mohammed introduced chief guest of the evening Mr Abdul Basit Khan and appreciated his services for Government of Pakistan and people of Pakistan.
In his welcome speech, Mr. Iftikhar Rana welcomed Mr. Basit and said spoke of the importance of an independent overseeing watch dog in all democratic countries and highlighted the role of Ombudsman. Mr. Rana said that in any democracy, the role of an independent body is essential to safeguard the interest of the people and to keep administrative departmentís excesses in check. The Ombudsman all over the world tries to resolve complaints and provide relief to the public by carrying out independent investigations into complaints about maladministration and have powers to resolve these. He said without such a mechanism, the fruits of democracy are not fully realised.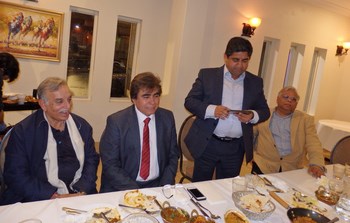 President PABC Iftikhar Rana informed the guest about the role and activities of the PABC and informed that the PABC was set up in 2007 with a view is to encourage networking within Australia, be a think tank of Pakistanis business community living in Australia and Australian companies doing business with Pakistan on trade and commerce, to contribute to improved bilateral trade between Pakistan and Australia and to help overall ties via its trade facilitation between the two countries. He said PABC worked closely with Members of Parliament, Prominent Businessmen and women, Non-profit organisations, charities and both the countries diplomatic missions for enhancing information exchange and business opportunities between Pakistan and Australia .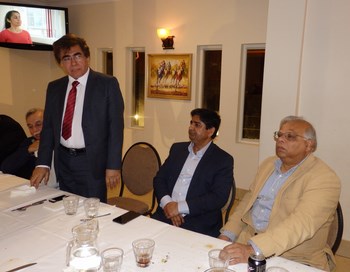 Mr. Iftikhar Rana informed of recent activities of PABC, which included a working lunch with Australian High Commissioner so that our members could inform her of the problems faced in consular affairs and suggest ways and means to improve the bilateral relations and the role our robust community can play in it. The Council led delegations to Pakistanís Expo delegation, sent a business delegation to Pakistan, participated in Investments Opportunities seminar organised by Punjab Government, signed MOU with Pakistan Based Pakistan Australia Business Forum and assisted its members in investing in Pakistan particularly in IT, telecommunication, poultry and fruit processing. PABC delegations contributed in increases imports of rice and textiles from Pakistan. This year also, PABC is planning to send a business delegation to EXPO Pakistan. On contributing to Pakistan, he said PABC is collaborating with NSW parliamentarians and partnered in donating many wheelchairs for disabled children. PABC other contribution to our great countryís time of need is our contribution during the unfortunate earthquake, floods and for displaced persons.

On a lighter note, Mr Iftikhar said the pleasure of meeting with Mr. Basit is twofold. Not only in context of PABC practice to meet all officials from Pakistan when they visit Australia, but also because Mr. Basit is batch mate of two friends, Mr. Abdul Malik Abdullah and Azam Mohammed who served here as HC and CG. He said these two officers have left their mark and are considered our brothers and friends by the community and thus it is a real pleasure to meet with their batch mates also.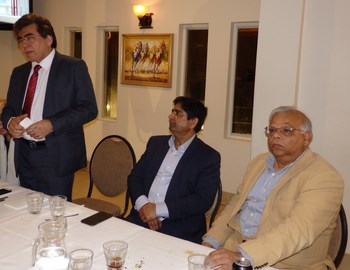 Mr. Basit thanked Mr Iftikhar Rana and the PABC to have spared their time in meeting with him and to honour him with arranging a meeting with the community. He said such interaction between Pakistani community in Australia and visiting Pakistani delegates is a very healthy practice and it enables both side to better appreciate each otherísí views and generate sincere desire to mutually help each other and to resolve identified problems. While Pakistan is facing challenges, it has taken to addressing peopleís problems by providing them services as an independent overseer against maladministration. Pakistan, he said has always recognised the importance and contribution of overseas Pakistanis and for this purpose have a dedicated Ombudsman for Overseas Pakistani.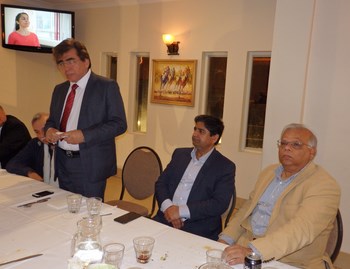 Mr Basit Khan informed in detail the vision and action plan of the Ombudsman, Syed Tahir Shahbaz. His top priority is to help the people and defend them against administrative excesses and maladministration and to provide justice. Justice he said is the very foundation and fruit of all democracy and a very basic requirement of our religion too. In the end, he thanked Mr. Iftikhar Rana and the community for providing this opportunity to him.

The meeting continued with Questions and Answered session in which many issues were explained in detail and views were exchanged frankly.
President of Pakistan Australia Business Council, Mr. Iftikhar Rana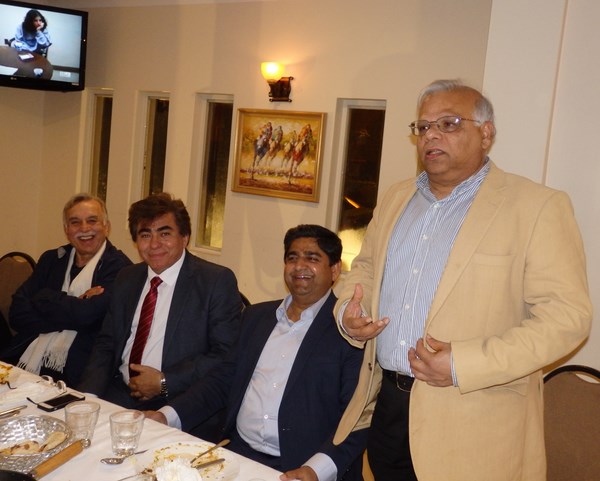 Former CG of Pakistan in Sydney Mr Azam Mohammed
Adviser to the Federal Ombudsmen of Pakistan Mr. Abdul Basit Khan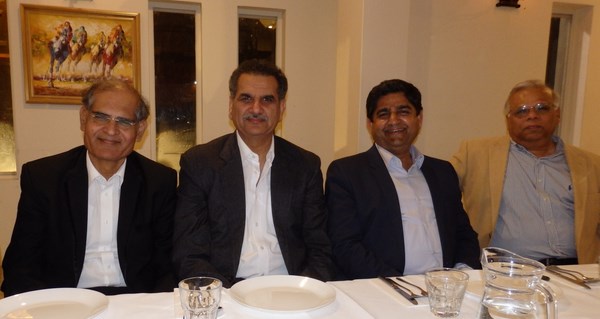 Syed Zafar Hussain, Dr Shahbaz Chaudhary, Iftikhar Rana and Azam Mohammed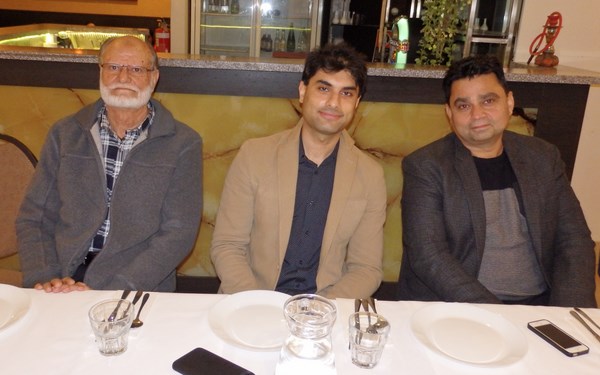 Mr M.A. Lodhi, Mr Raza Farooq and Mr Waseem Shah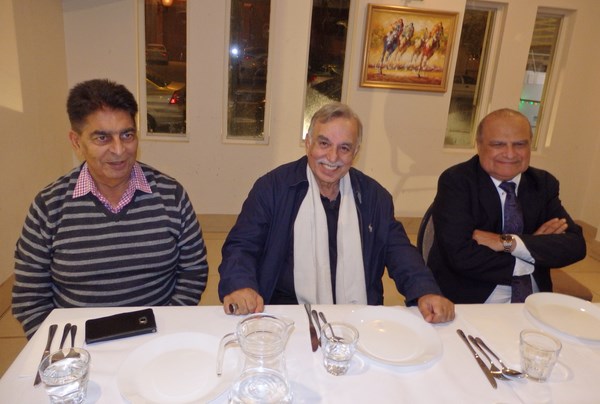 Bashir Malik, Agha Ali Imam and Dr. J.E. Mahmood
Mr Waseem Shah , Mr Imran Ayub and Zain Shariff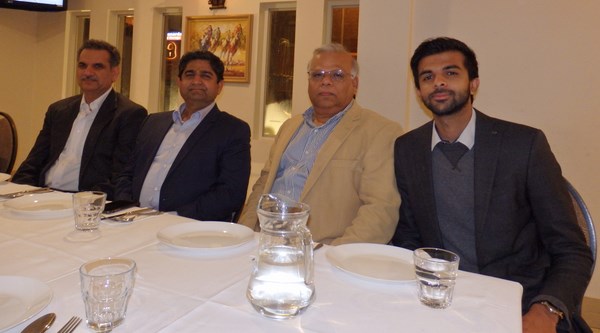 Dr Shahbaz Chaudhary, Iftikhar Rana, Azam Mohammed and Shezar Abro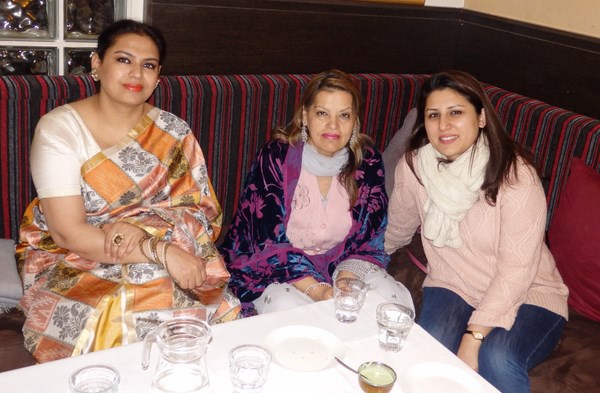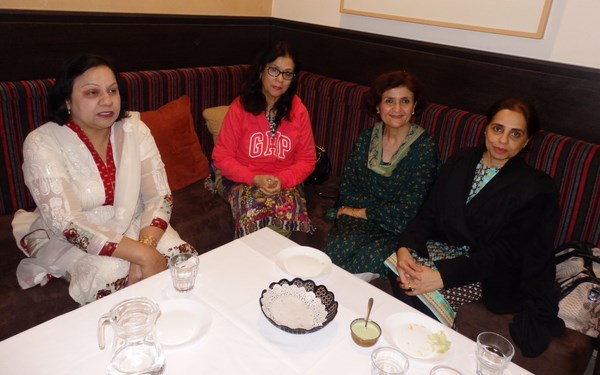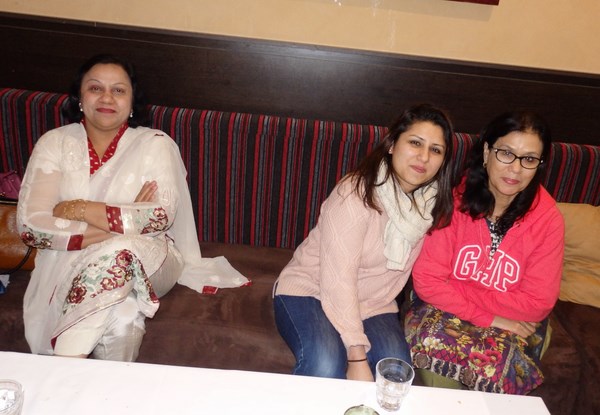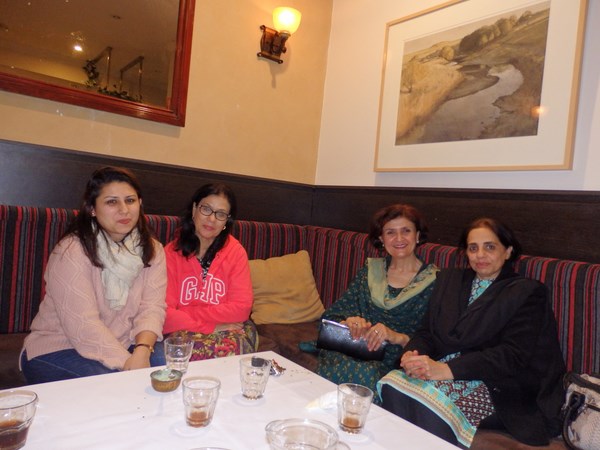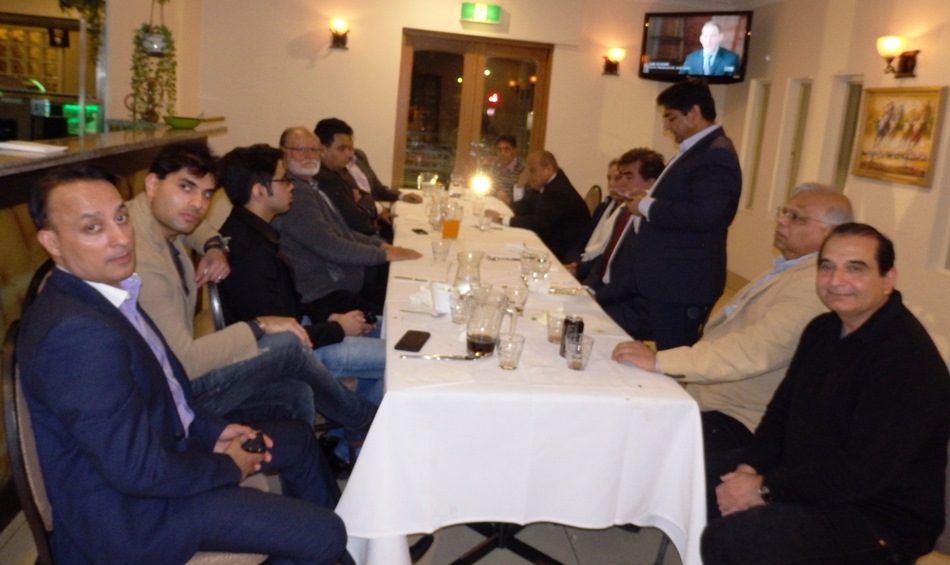 President Pakistan Australia Business Council Iftikhar Rana welcoming Chief Guest Mr Abdul Basit Khan