Sada-e-Watan Sydney ™
sadaewatan@gmail.com
Flag hoisting ceremony at the High Commission for Pakistan Canberra Australia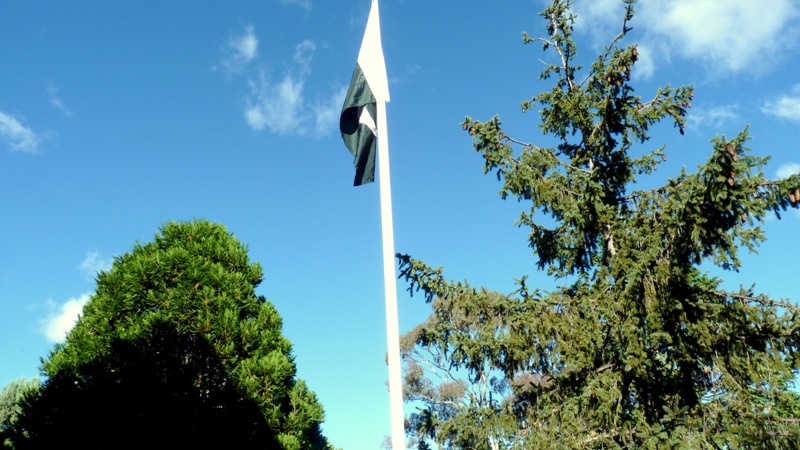 To commemorate the National Day of Pakistan, a flag hoisting ceremony was held at the Chancery premises at 0900 hours on 23 March, 2012. The ceremony was attended by the members of Pakistani community living in Canberra.

The ceremony started with the recitation of Holy Quran, followed by flag hoisting by the the High Commissioner Abdul Malik Abdullah. The messages of the President and the Prime Minister of Pakistan were read out. The High Commissioner heighted the importance of the day and emphasized the need to realize and fulfill individual responsibilities towards progress and economic development of our motherland. He also urged the members of Pakistani community to unite, integrate, respect local laws and promote soft image of Pakistan.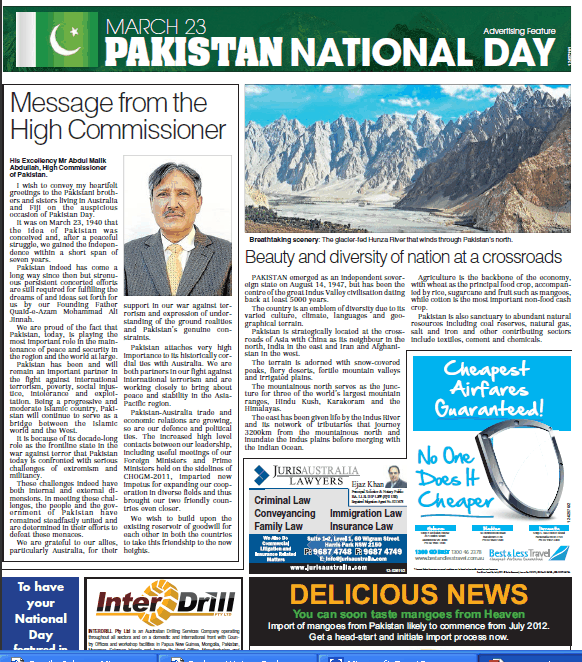 To mark this auspicious day, a special supplement was published by daily "The Canberra Times" on 23 March 2012.