Sada-e-Watan Sydney ™
sadaewatan@gmail.com

SYDNEY WITNESSES WORLD CLASS ACT - "RETURN OF THE KING"
Rahat Fateh Ali Khan Performed Live at the Sydney Convention Centre,Darling Harbor
(Coverage By: Syed Zafar Hussain, Editor-in-Chief Sada-e-Watan Sydney)
Expectations were high for promises, promises that had never been made before by any event organizer for Bollywood events in Australia, made by Red Chillies Media for the Return of Their King. As Red Chillies Media toiled painstakingly from 6 months prior to their much awaited production dubbed "Return of The King", the audience awaited, and lo & behold! Come judgment day on March 24, 2012 the night proved to be the night of a lifetime for most, if not all! This event clearly marked the difference between substandard and exceptional Indian musical concerts that Australia had witnessed so far. Bringing to Australian shores for the second time, as its second production Ustad Rahat Fateh Ali Khan performed at the Sydney Convention Centre to a packed house. The production was everything that Indian concerts in Australia have never experienced before.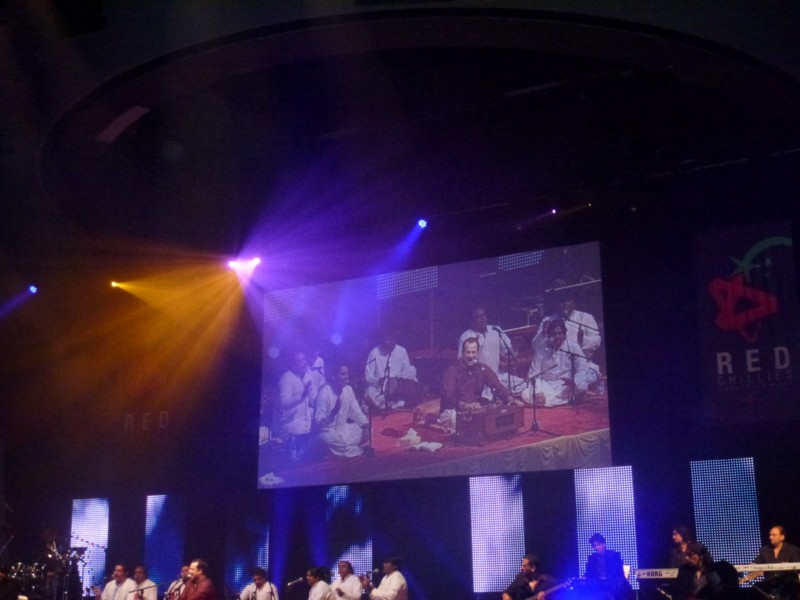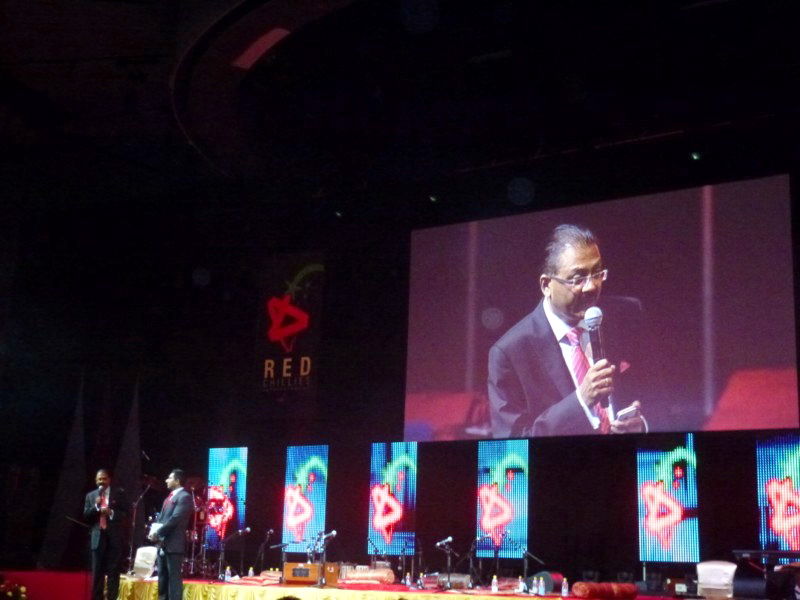 Founder Nash Patel of RCM opined its not just the artiste, it's the entire production packaging that makes the event come alive and truly meaningful for the audience. True to his intent, RCM chose one of Sydney's best concert halls, he Sydney Convention Center, located at Sydney's iconic harbour precinct; Darling Harbour. When asked why Sydney Convention Centre Mr. Patel said that a fitting venue is required to do 'justice' to an iconic singer like Rahat. On the night of the concert Mr. Patel, in his keynote speech, said, "It's not greed that drives our endeavours. It's passion all along, and a keen sense of awareness to give back to the audience, 'value for their money". Indeed, while one would expect a concert at such a premium venue to be heavy on the pocket, RCM decided to keep its seating rates as per the usual Indian concerts standards, to make the experience accessible to a wider range of audience with tickets starting from just $50.00. RCM ensured there was something for everyone and no effort was spared to make the experience worth much more than what one paid for. And indeed, it was.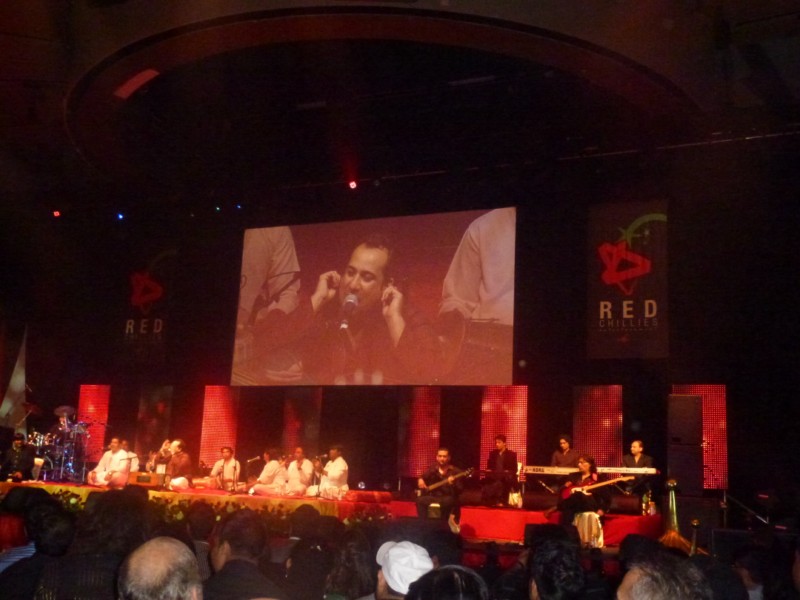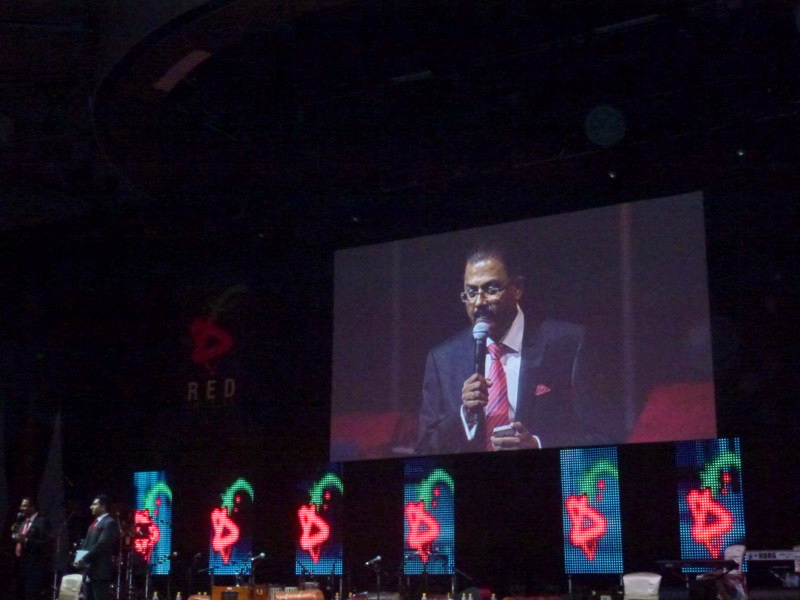 Promoter of the Event, Head of Red Chillies Media Mr. Nash Patel
Apart from the premium venue and the colourful ticket pricing palate, RCM brought to the audience some never-seen-before glimpses at an Indian concert that made it an act which was a class apart from most other concerts in every way. To take it pointwise, the stage donned a silent sufiana touch, with red velvety floor and extraordinarily embroidered cushions thereby enhancing the Persian-Indian-Pakistani roots of the artist, his music and his troupe. Beautiful white and red floral display spread through the front of the stage augmented the look and feel associated with a Qawwali / Sufi recital even further. This rustic minimalistic and elegant stage design was accentuated with never used before top end LED panels behind the stage adding a touch of glamour. As for the viewing experience, care was taken to ensure each segment of the concert hall had a big screen TV to view close-ups and finer details of the performance on stage. Unlike the last production in 2010 which had only one big TV screen behind the stage, this time's production went a step ahead and had 3 giant screens, one in the centre and two on the sides. Apart from enhancing the stage & viewing experience manifold, this year RCM showcased a unique audio visual introducing the artist which almost transported the audience back in time by approx. 700 years to highlight the origins of Qawaali.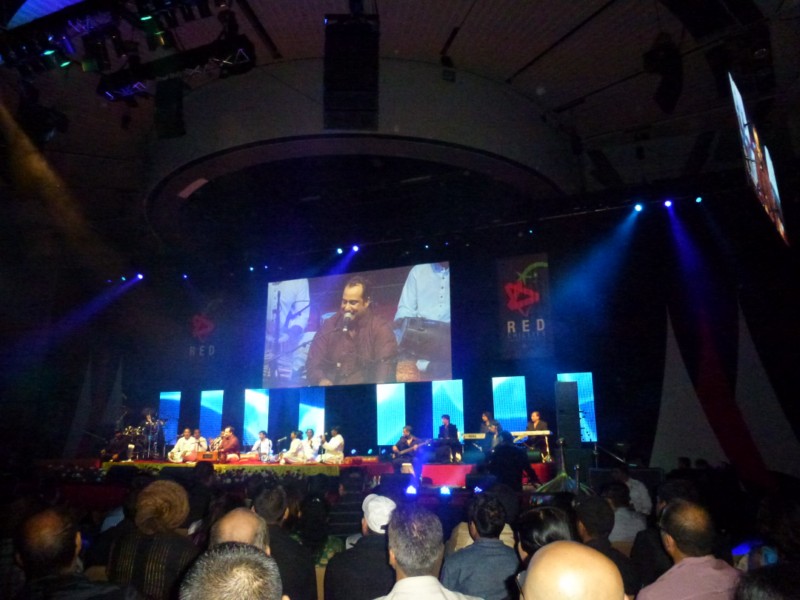 This stunning piece of audio visual showcased some never before seen videos of Rahat as a young artist, learning & performing under the tutelage of his legendary uncle – The Late Ustad Nusrat Fateh Ali Khan. The audience was captivated with the seamless blend of priceless pictures & videos and an evocative script narrated in Urdu. As a warm up to Rahat & his troupe, RCM brought together a unique performance by 3 Sydney based artists – a combination of a didgeridoo, tabla and the Hang to render a beautiful blend of music, as a tribute to the amalgamation of cultures in Australia. As for Rahat, when he came on stage, the floor became his bastion and the audience was mesmerized by his spell binding performance. His inimitable rendition of certain Qawwalis gave life to his mentor, Nusrat, whose visuals were being synchronized on the TV screen while Rahat sang. Apart from the artiste, the planning & the production, the quality of the concert stood out. This could be witnessed the moment when one stepped inside the hall. Right at the outset on making our way to the seating area we were presented with an immaculately plastic wrapped RCM event souvenir. This wasn't just another magazine. Its quality far surpassed what one views at any other concert, with 36 glossy sheets sheets of interesting reading and luscious visuals and artwork. But the blitzkrieg had yet to begin. Once Rahat started everyone was transported through the magic of his music into a different realm. After a stupendous 4 hour performance, the curtains finally drew to a close at 12am, 25th March. With this, RCM clearly stood out for the principles that it confidently voices – value for money and international quality entertainment. Indeed with such a precedent being set by "Return of The King" Indian concerts in Australia have finally been refined and redefined… and entertainment, thanks to Red Chillies Media, just got bigger & so much better!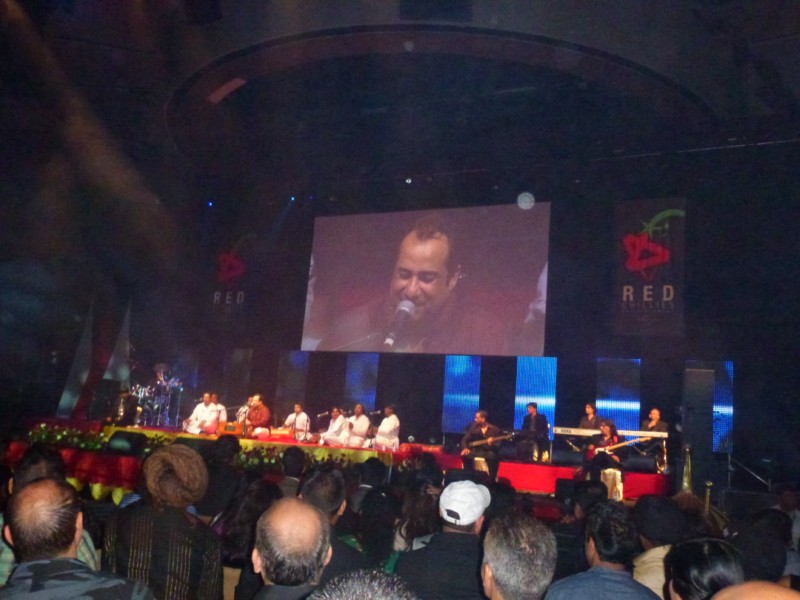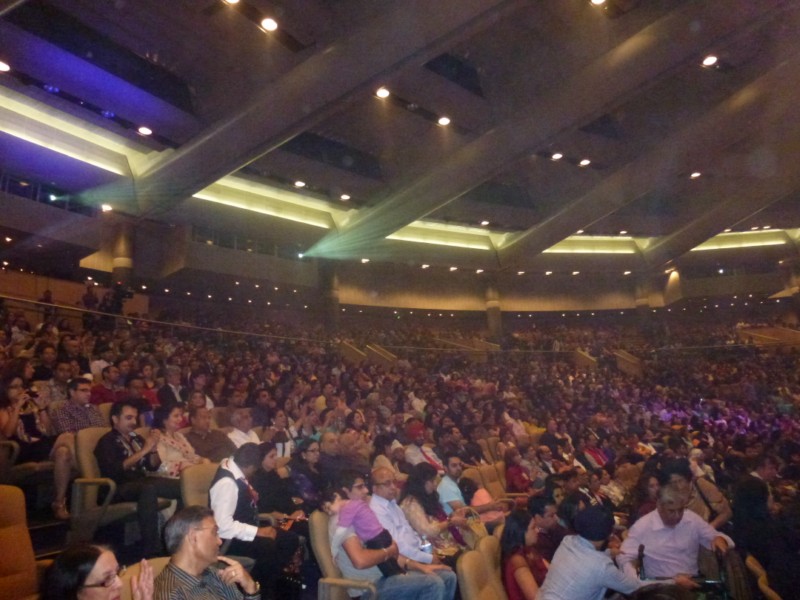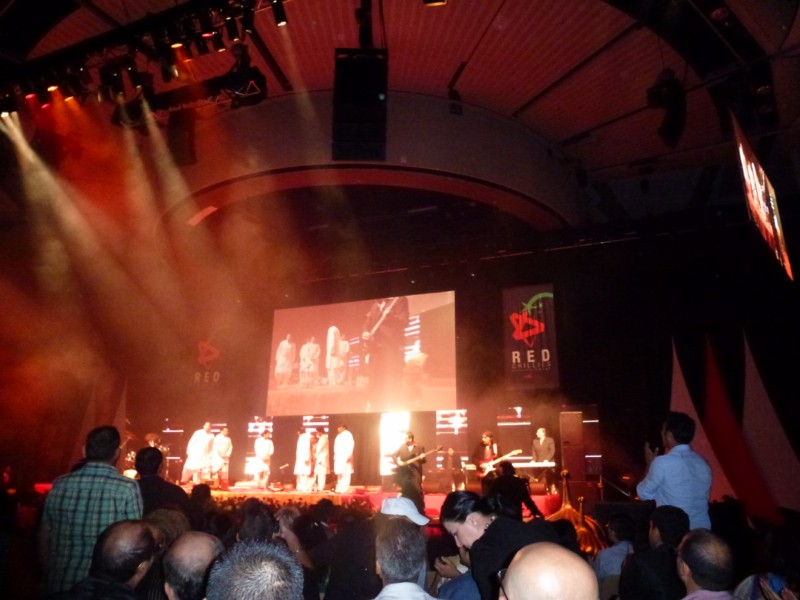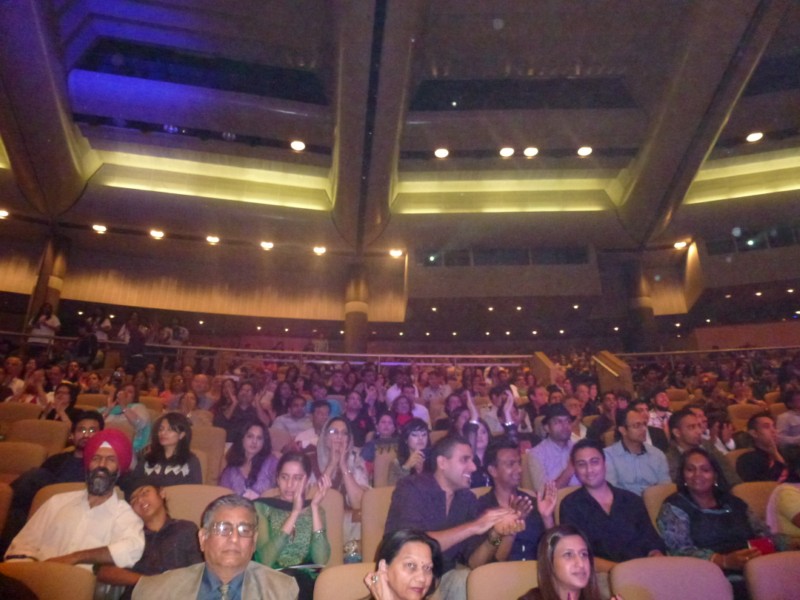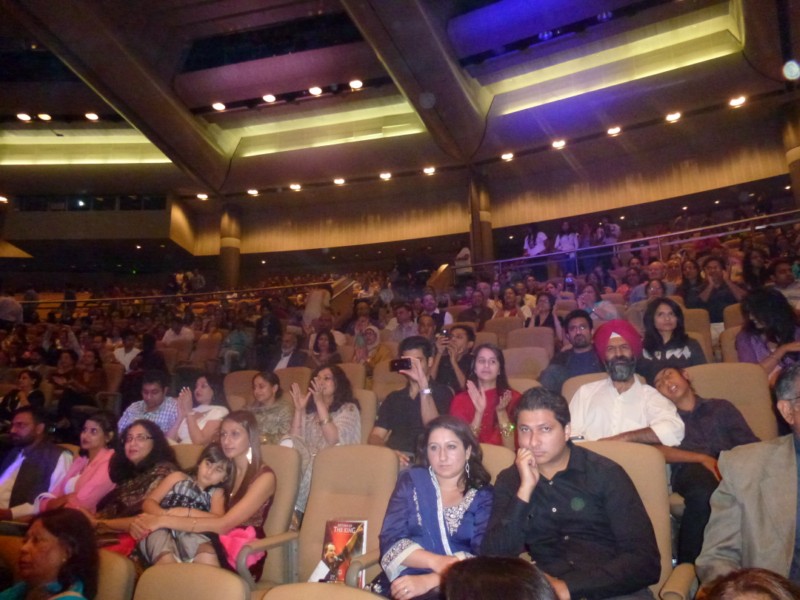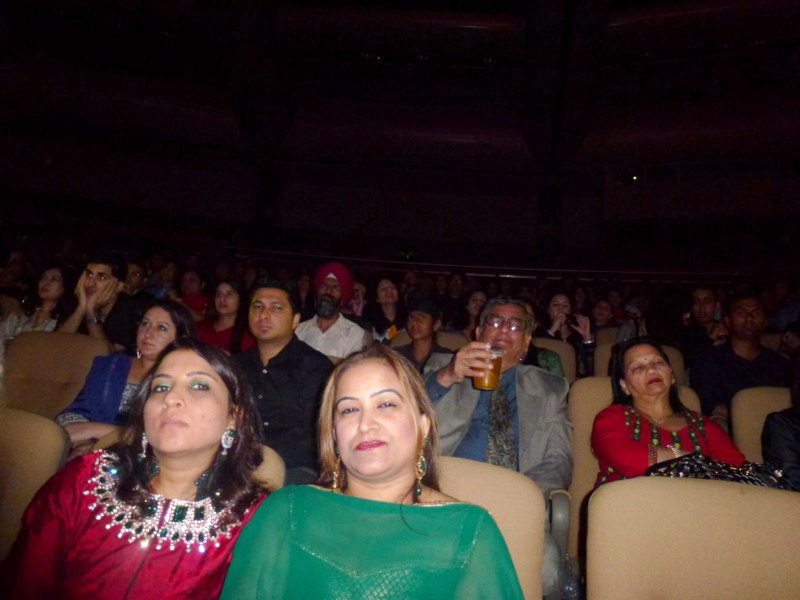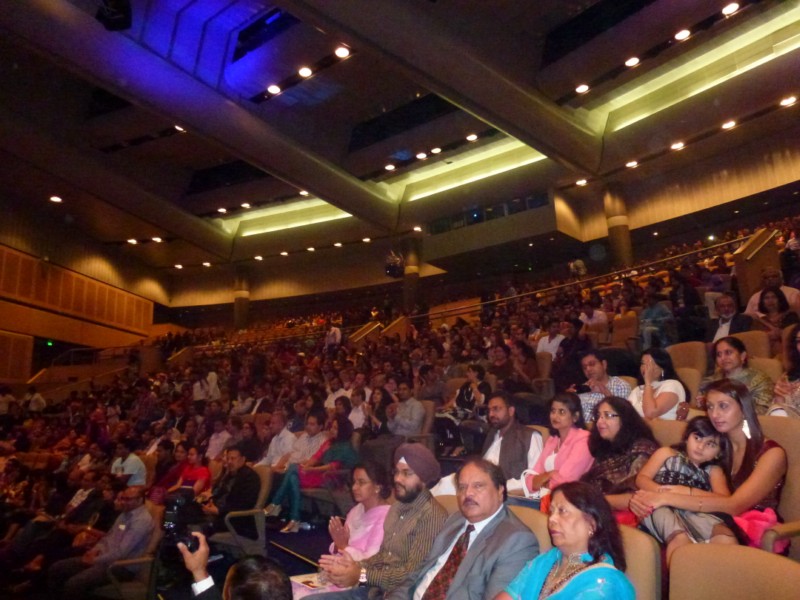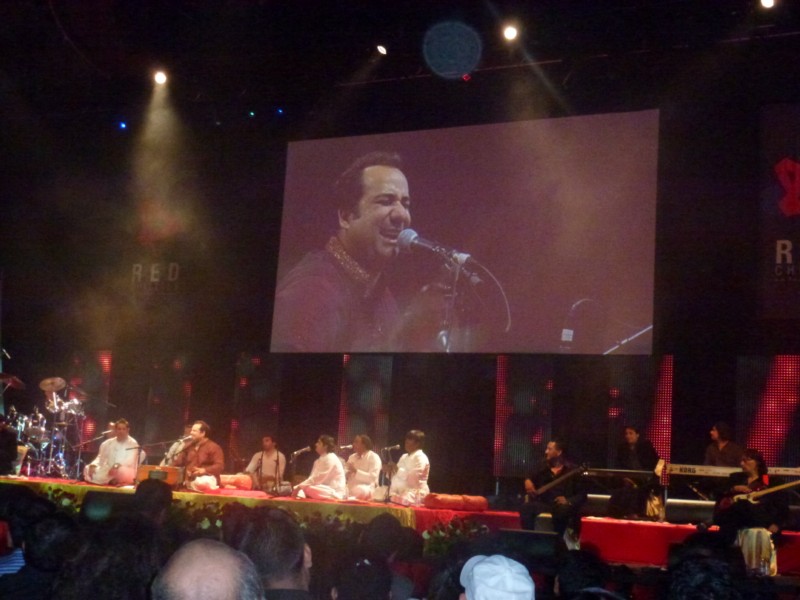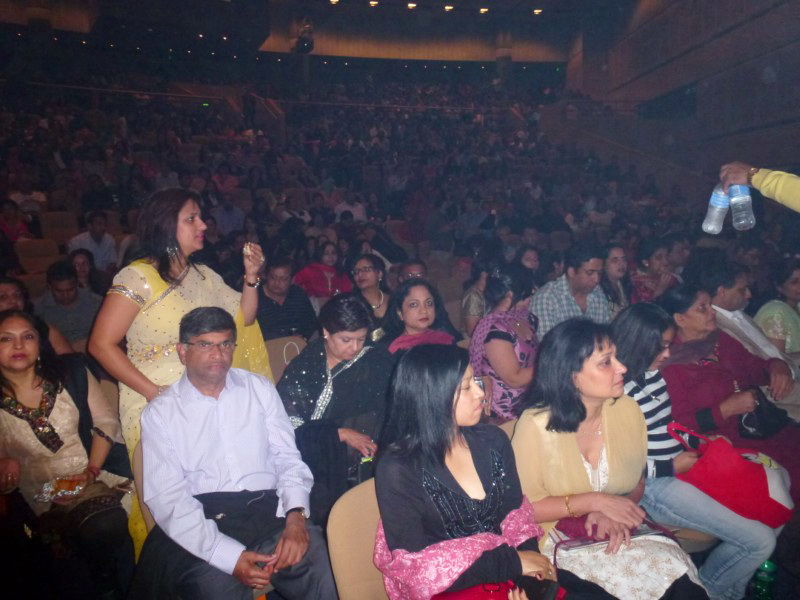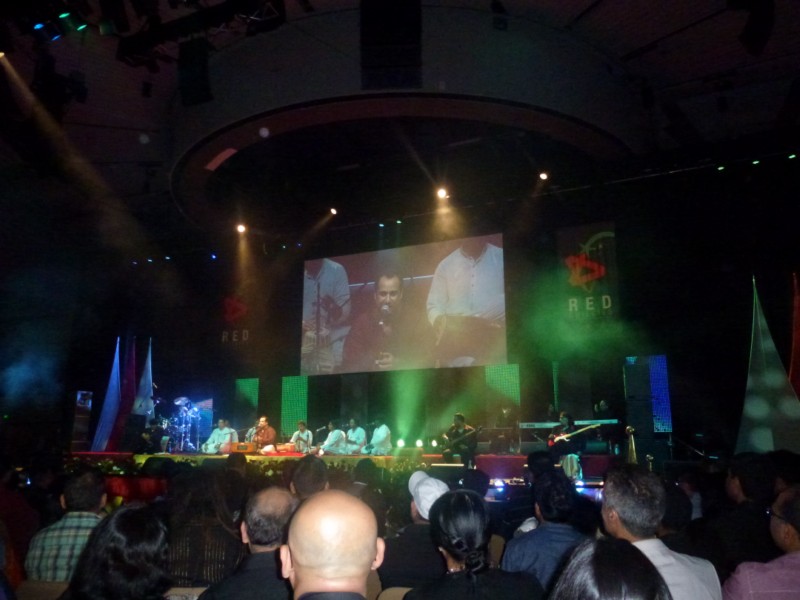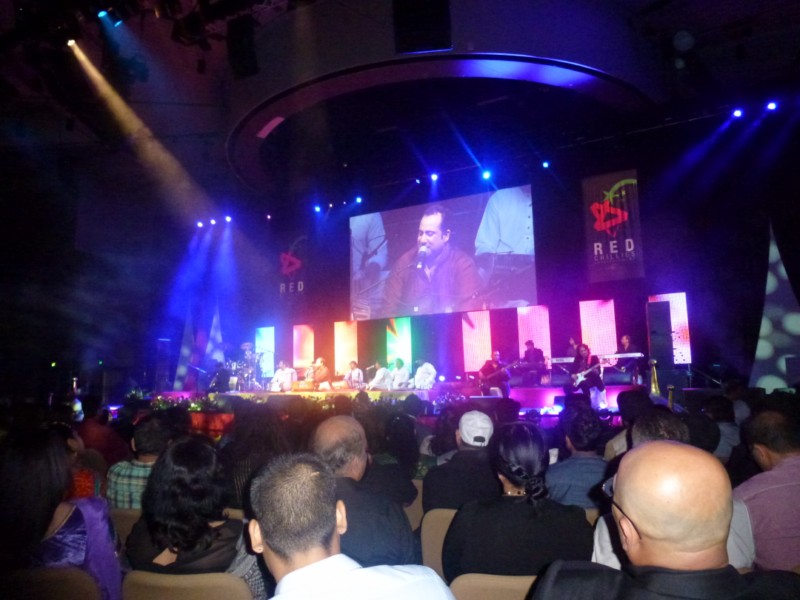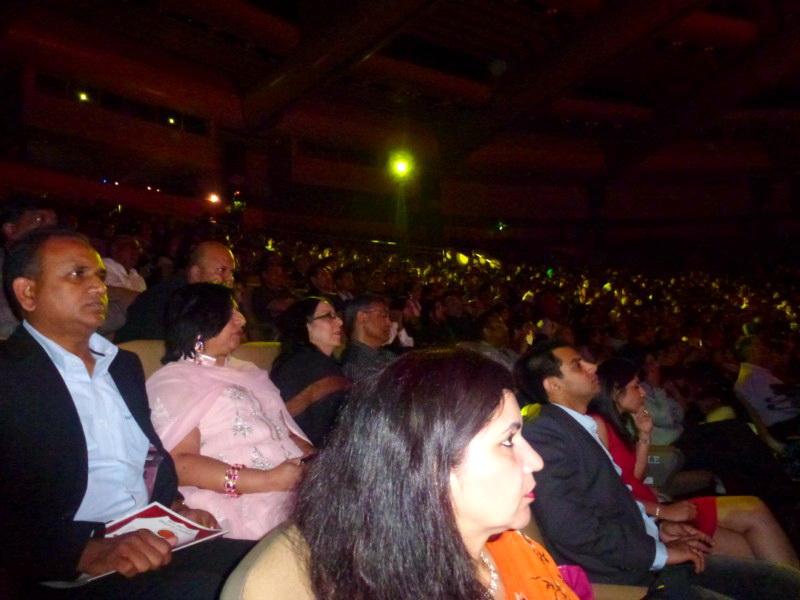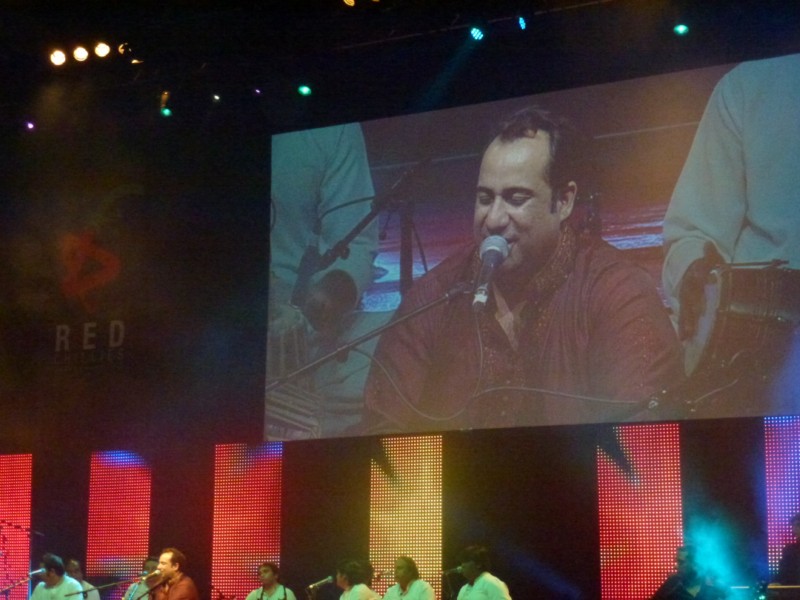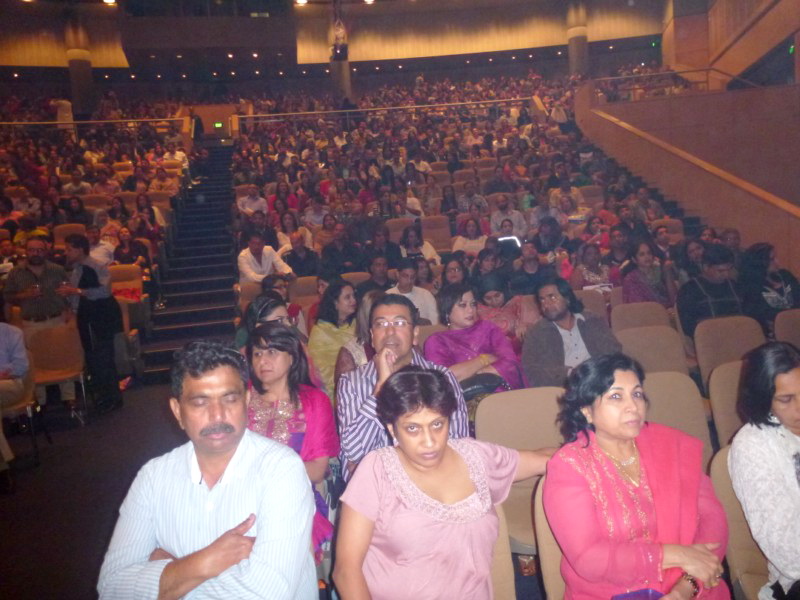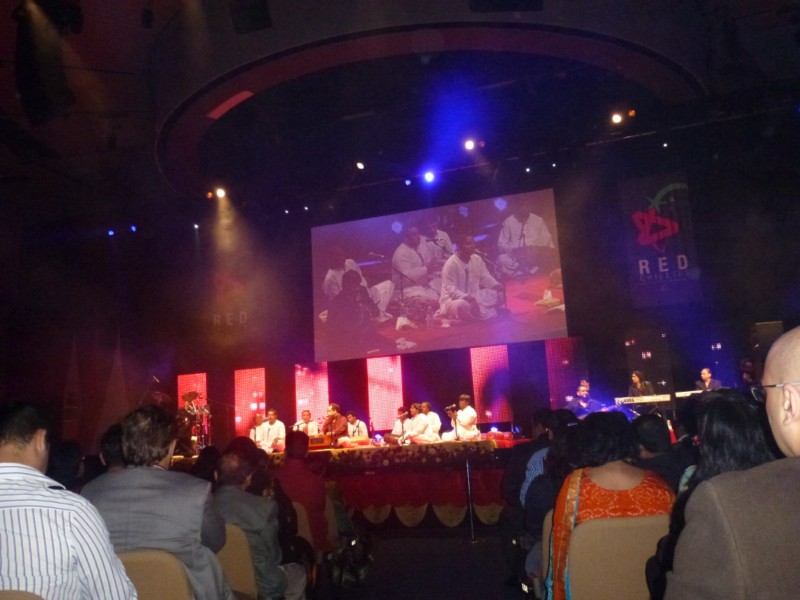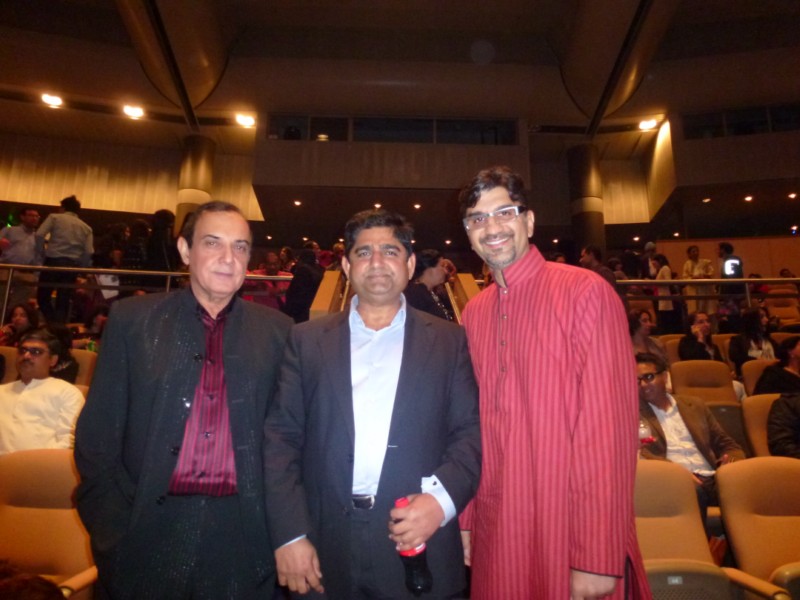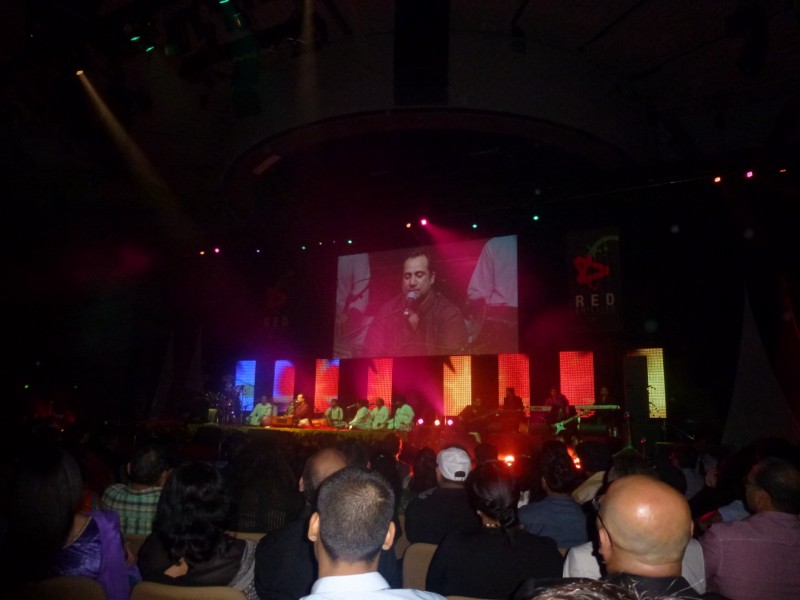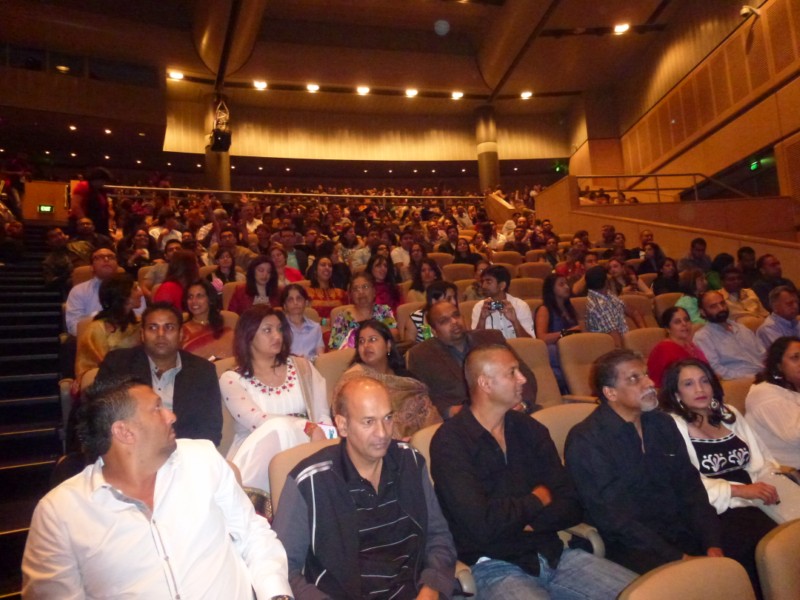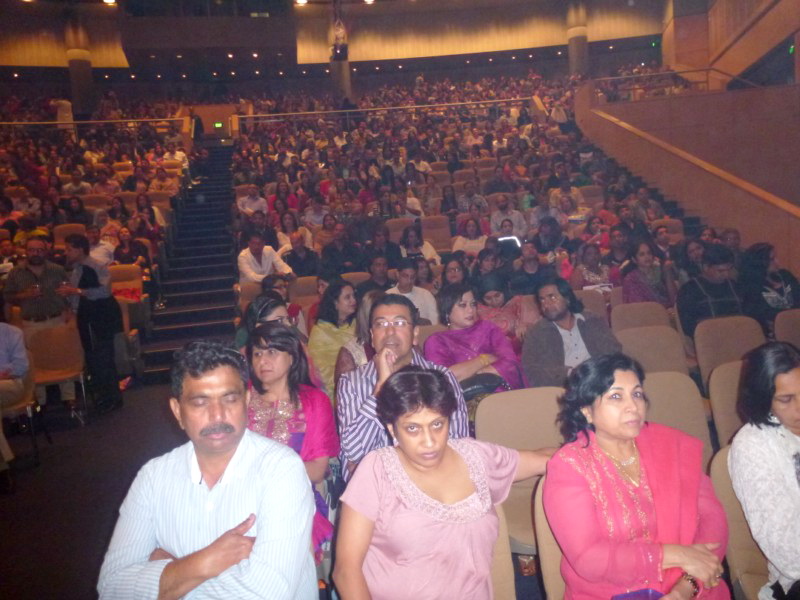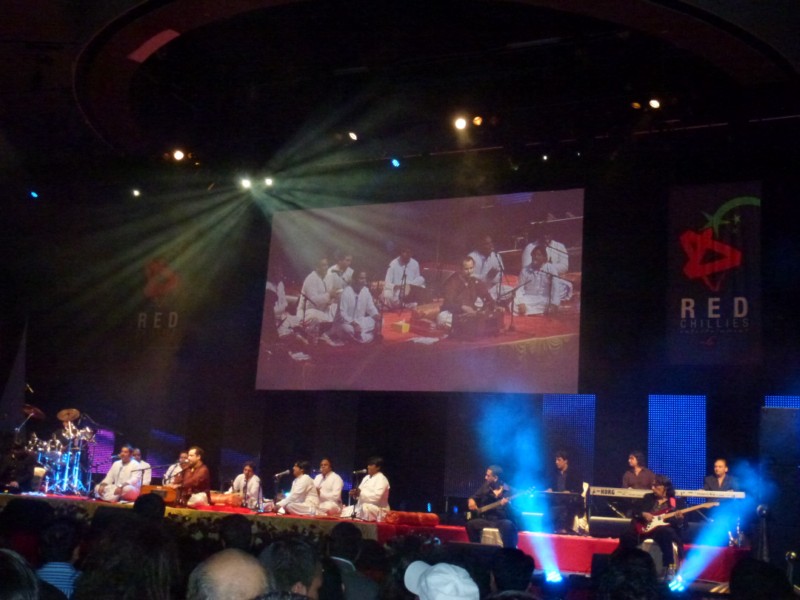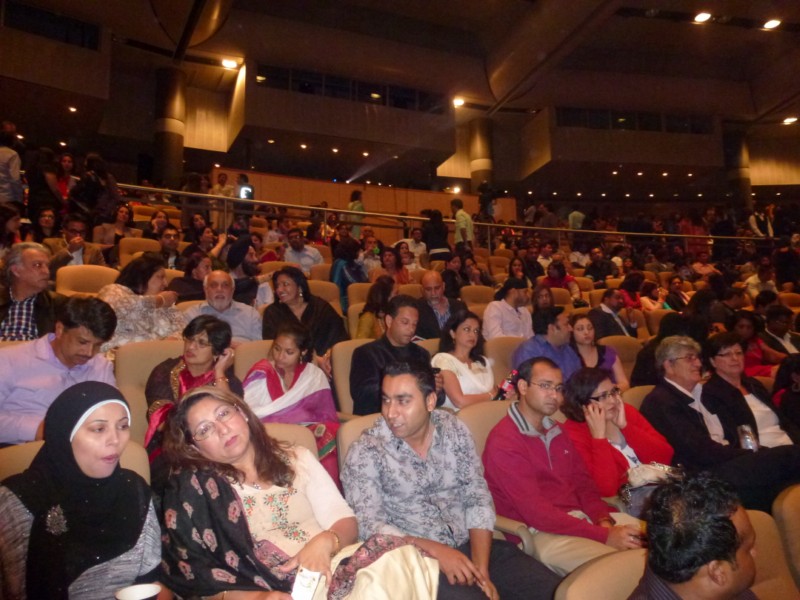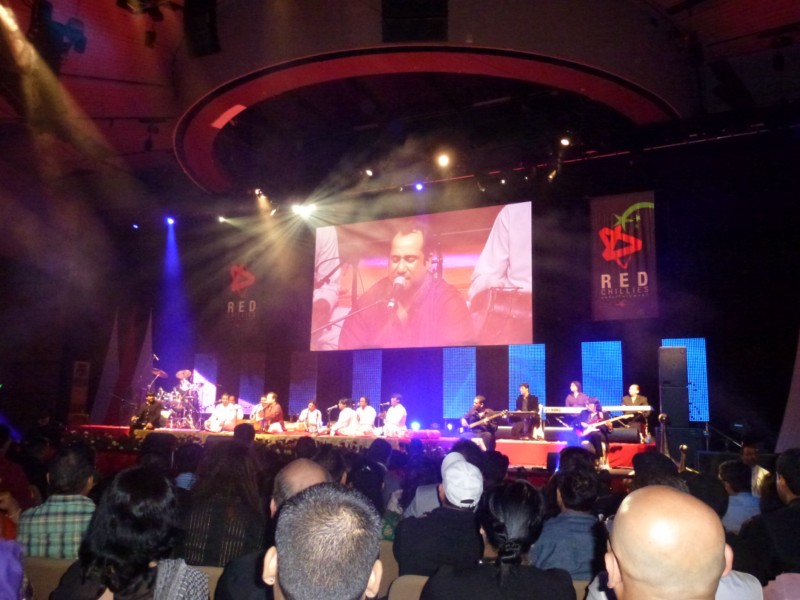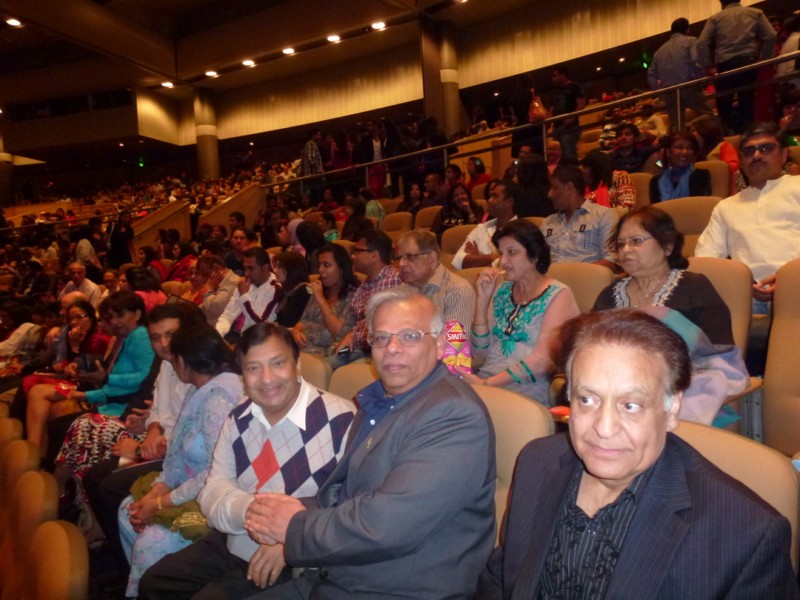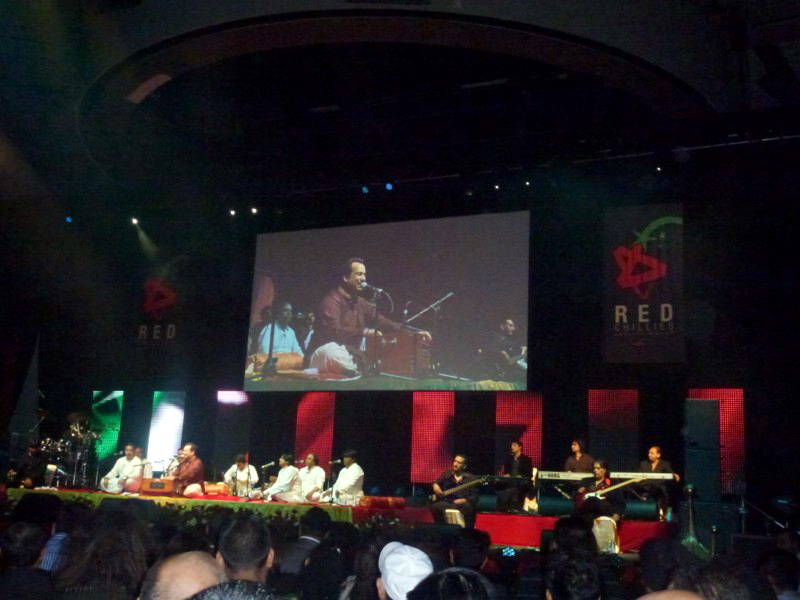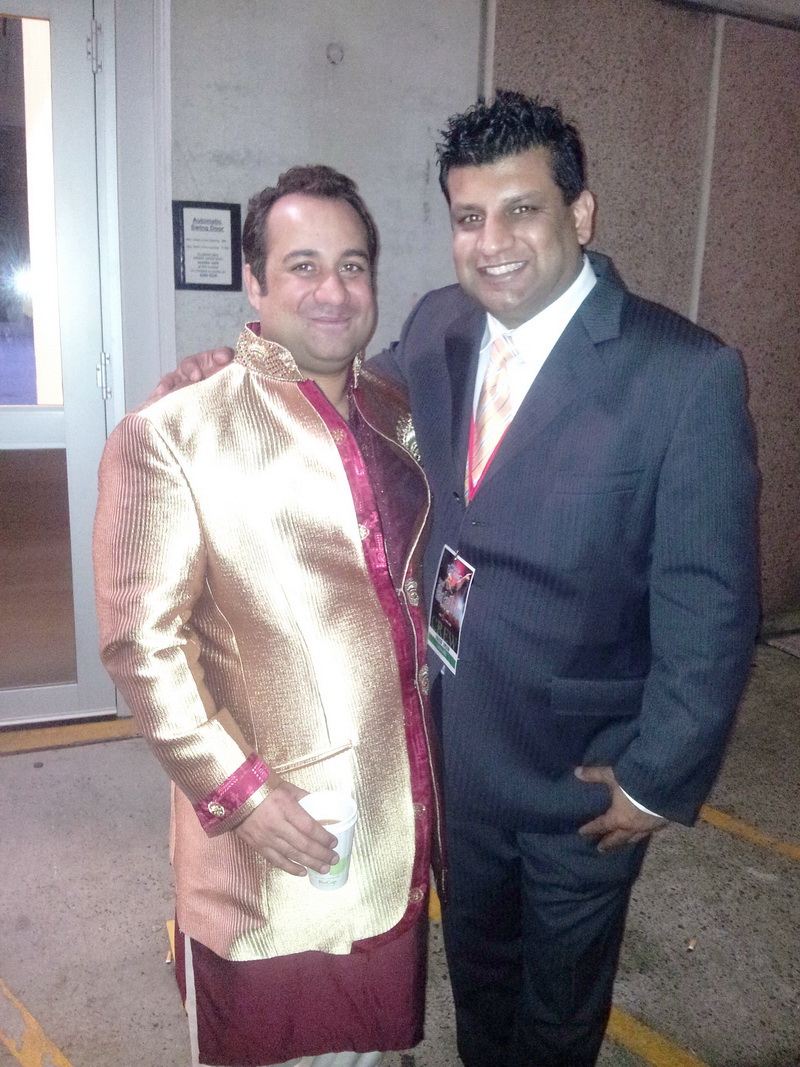 Rahat Fateh Ali Khan & Kashif Amjad (Exclusive Photo by Sada-e-Watan Sydney-www.sadaewatansydney.com)