Sada-e-Watan Sydney ™
sadaewatan@gmail.com









Official Media Release & Photos to Sada-e-Watan about the Minister for Overseas Pakistanis Dr. Muhammad Farooq Sattar's visit and meeting with FM Hon.Bob Carr
Foreign Minister Bob Carr,Dr.Farooq Sattar and Abdul Malik Abdullah
Dr.Muhammad Farooq Sattar Minister for Overseas Pakistanis,during his four days visit to Australia,visited Canberra on 21 May 2012.The hallmark of his programme in Canberra was his meeting with the Foreign Minister of Australia Hon.Bob Carr.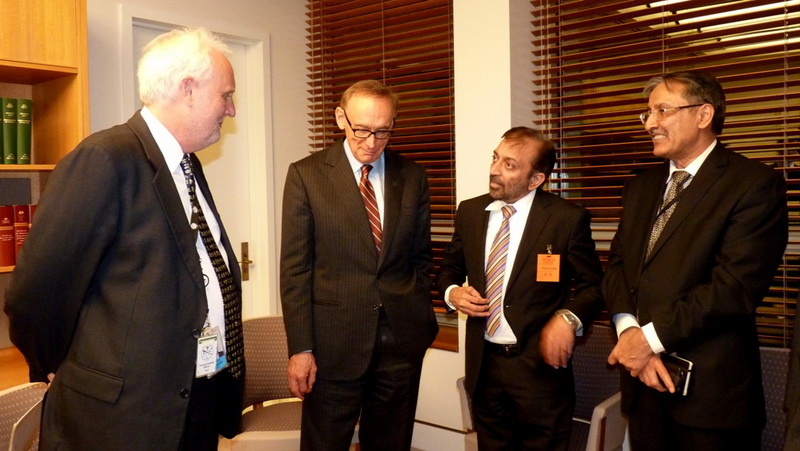 In his meeting with Senator Bob Carr, Dr. Farooq Sattar expressed satisfaction on the level of bilateral relations between the two countries. He described Australia as a "true friend", who had been forthcoming in supporting and assisting Pakistan during recent natural disasters. He commended Australian leadership for their great understanding of the challenges faced by Pakistan. Dr Sattar acknowledged the significant increase in Australian development assistance to Pakistan in the recent years and its valuable contribution towards, agricultural, health and rural development.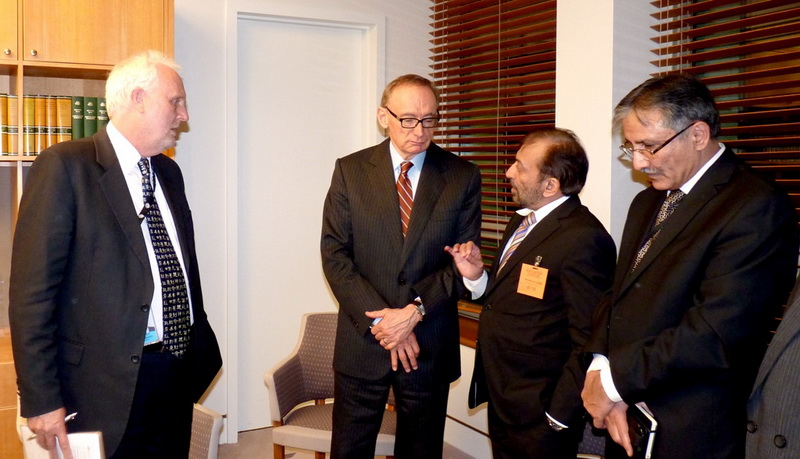 The two Ministers discussed a number of subjects of mutual interest including the proposed exchange of parliamentary visits, Australian visa regime to facilitate people to people contacts and cooperation in the field of education. Pakistan can greatly benefit from the excellent education opportunities in Australia, which is already the 3rd largest destination for Pakistani students. Dr. Sattar and Senator Bob Carr discussed the economic and commercial relations between the two countries and exchanges views on several regional and international issues.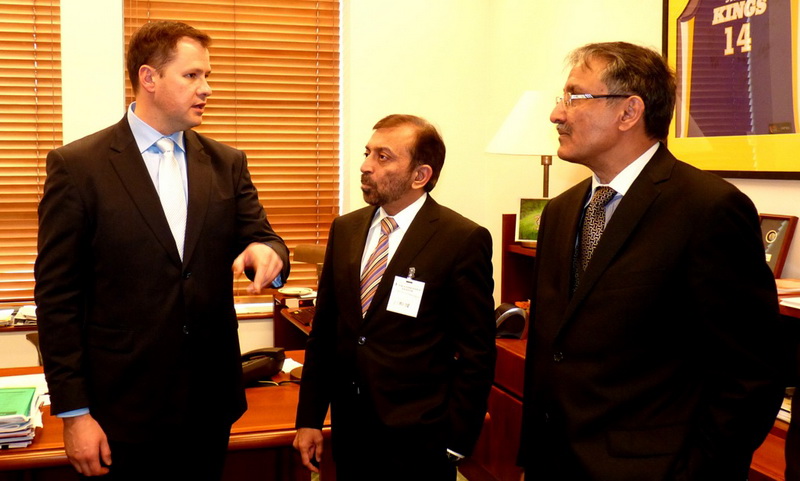 Earlier the Minister of Overseas Pakistanis called on Honourable Ed Husic MP, the only Muslim Federal Parliamentarian.
Minister Dr.Farooq Sattar also held a meeting with Honourable Graham Perrett, President of Pakistan-Australian Friendship Group in the Australian Federal Parliament. Dr Sattar invited Hon. Ed Husic and Hon. Perrett to visit Pakistan during the proposed visit of an Australian joint Parliamentary delegation in the second half of 2012.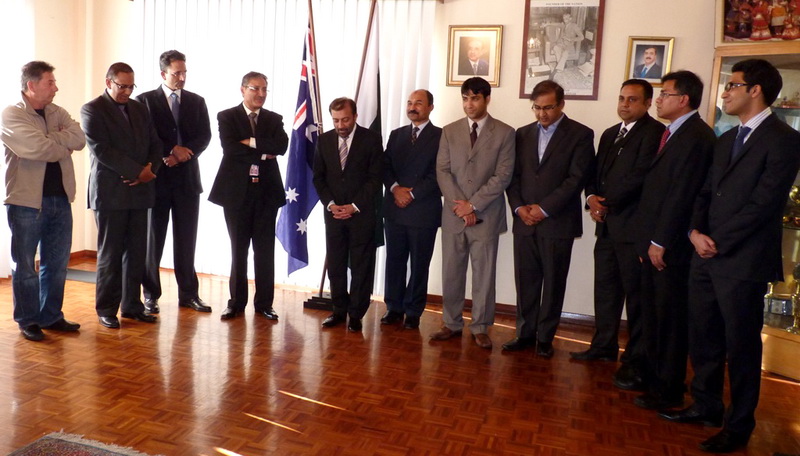 Dr Farooq Sattar also addressed a community meeting in the High Commission. He acknowledged the importance of Overseas Pakistanis and urged them to play a greater role in the socio-political and economic development of Pakistan. He informed them about the salient features of his forthcoming Policy on Overseas Pakistanis and the recent decisions taken by the Government of Pakistan for the welfare of Overseas Pakistanis.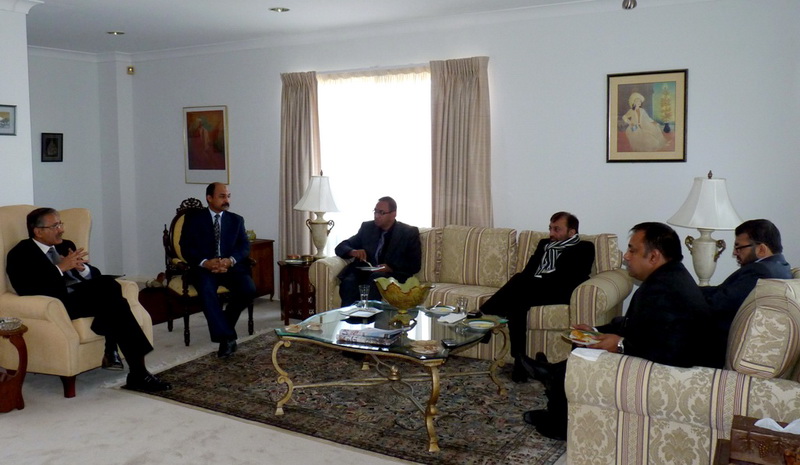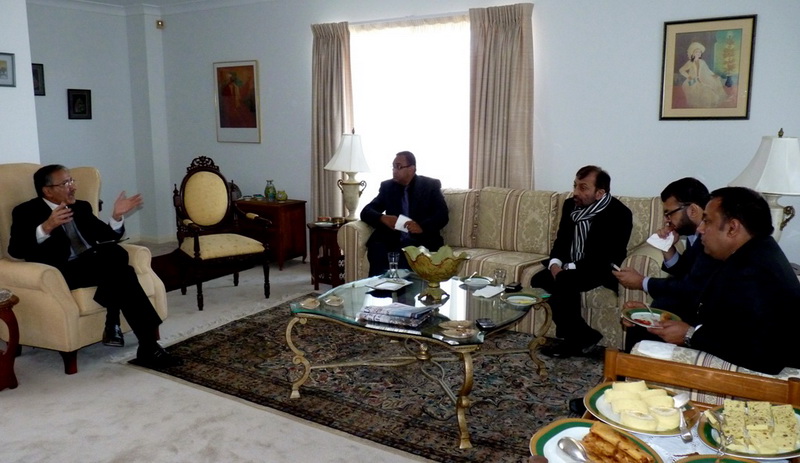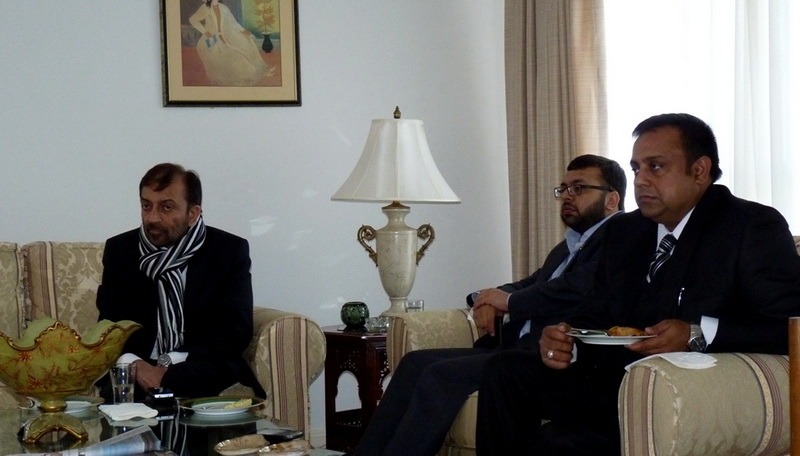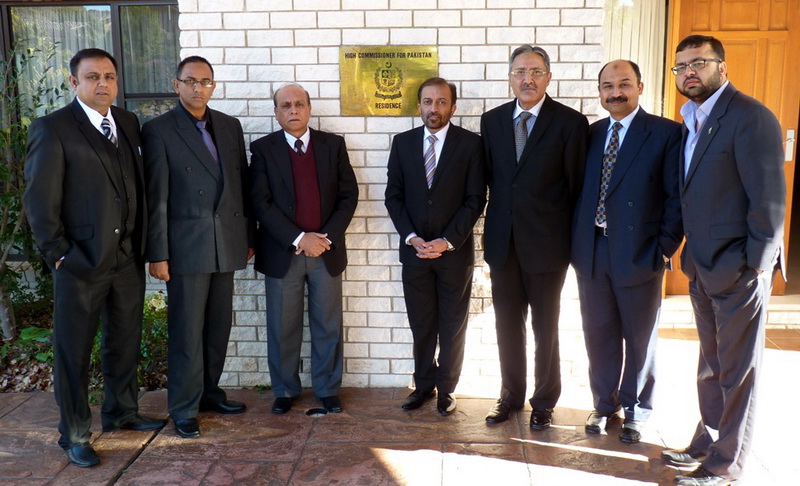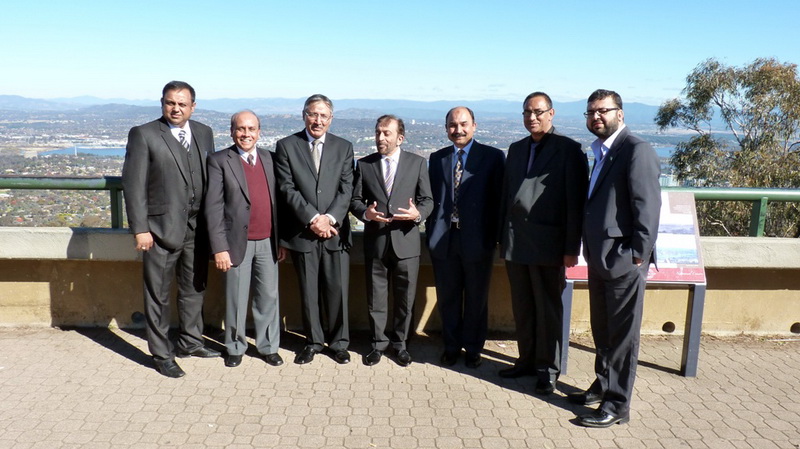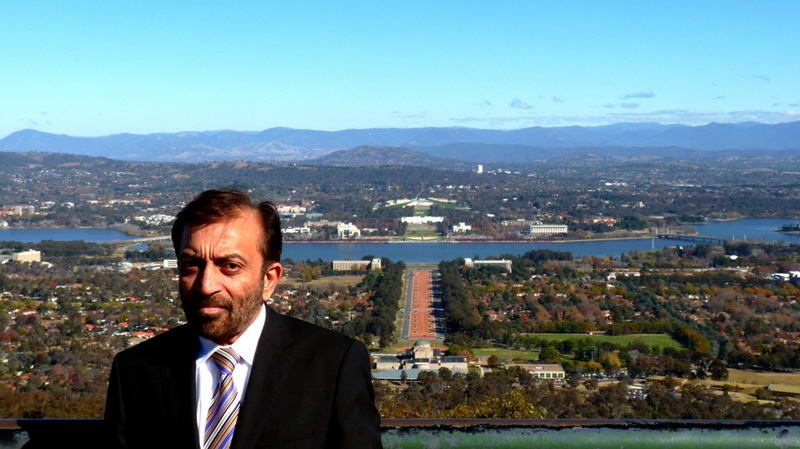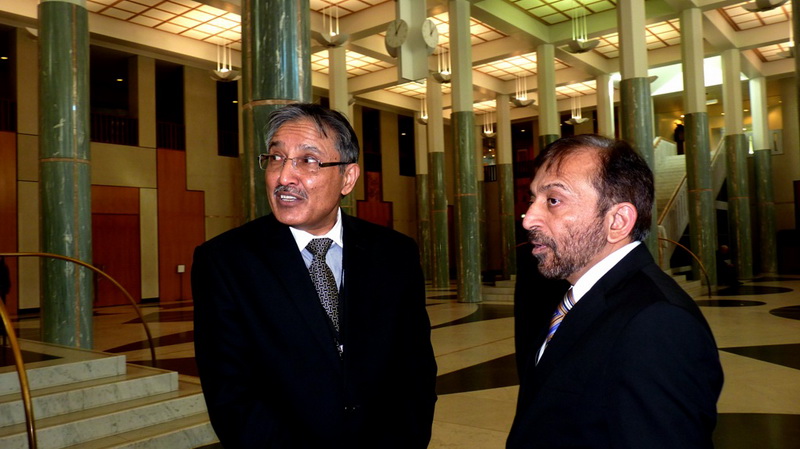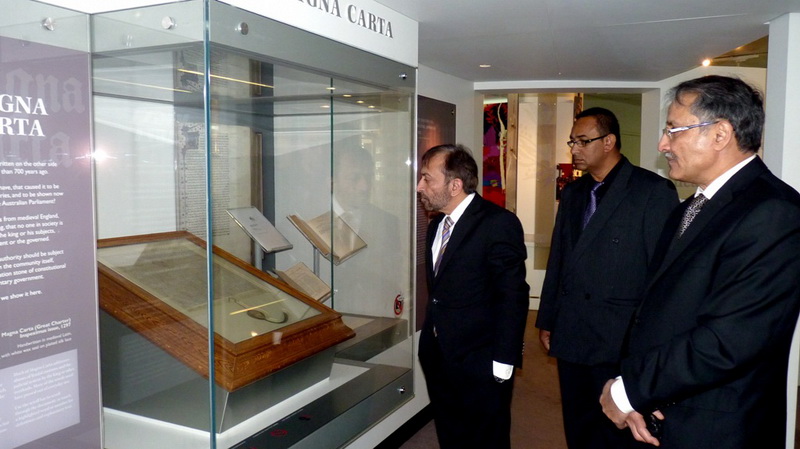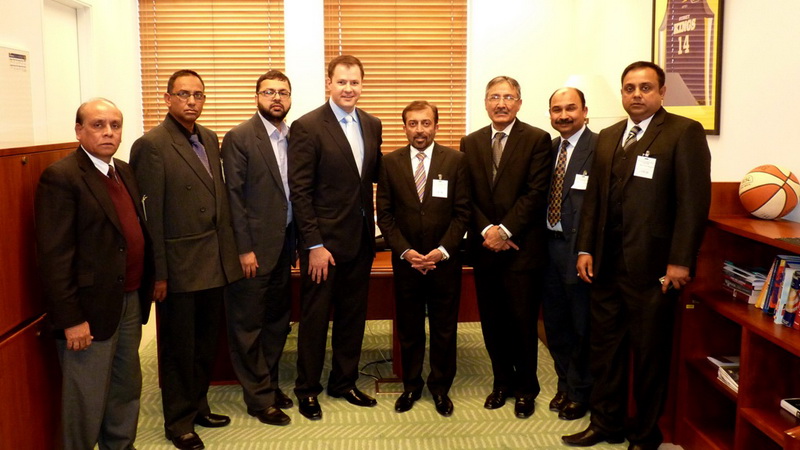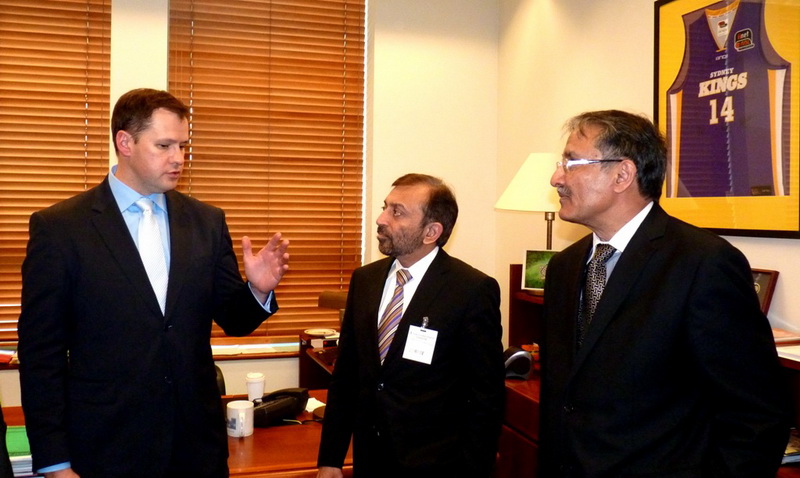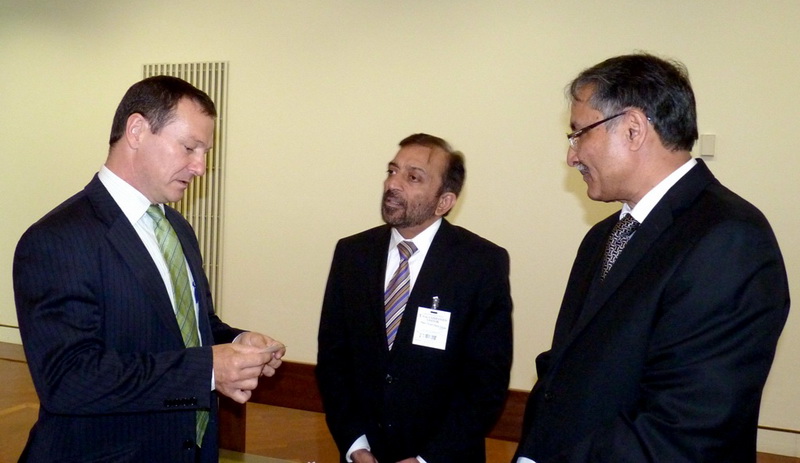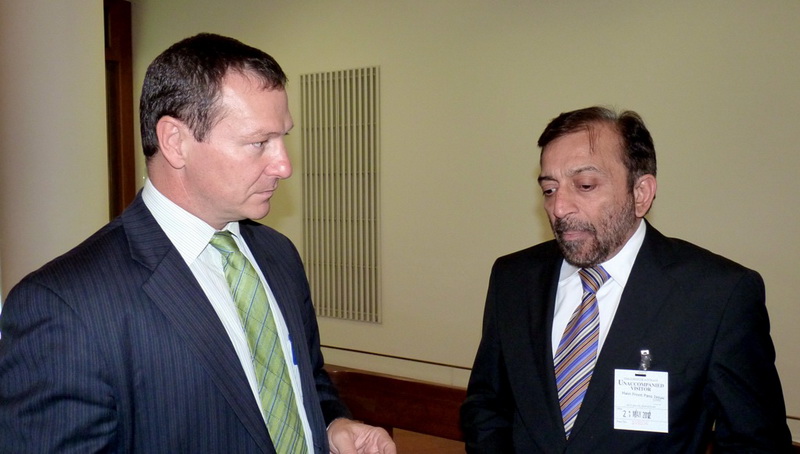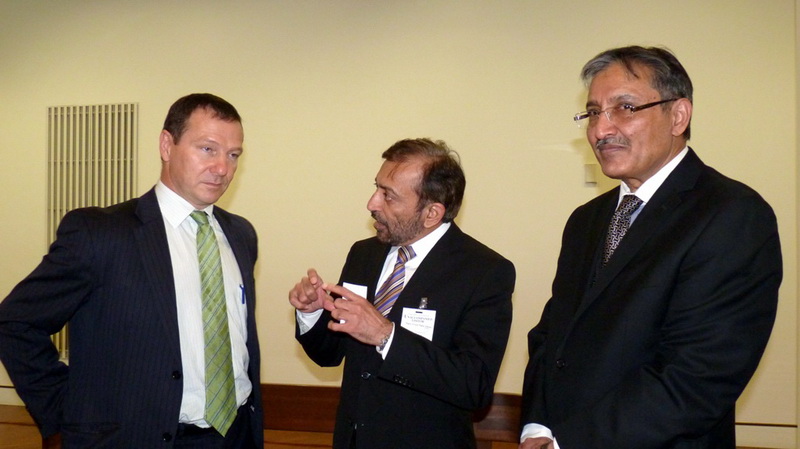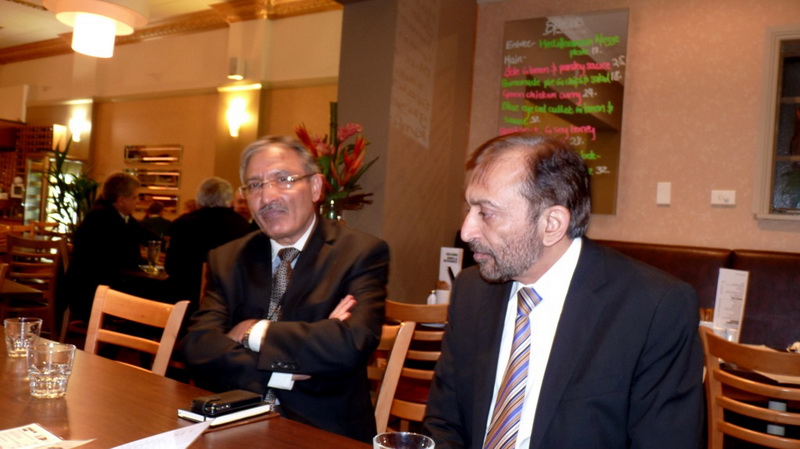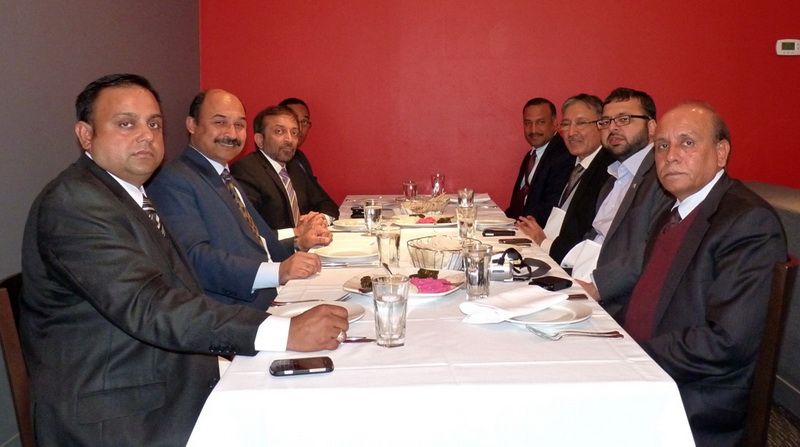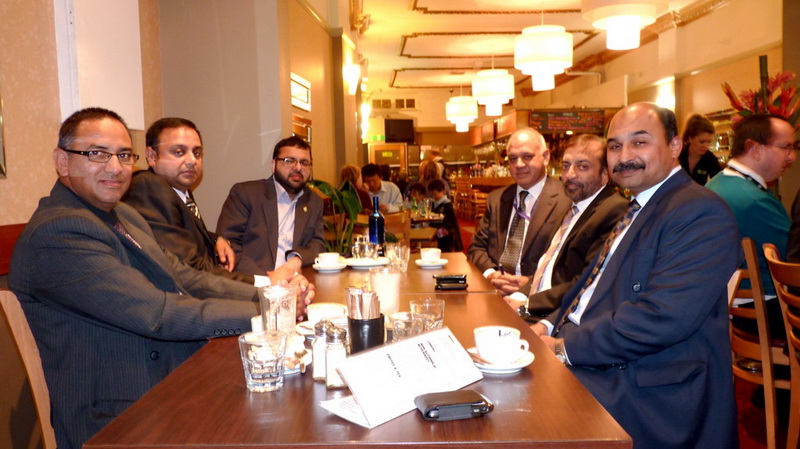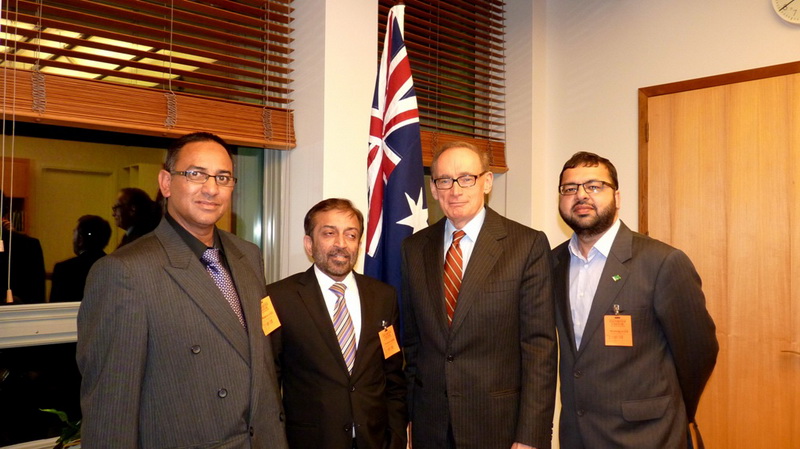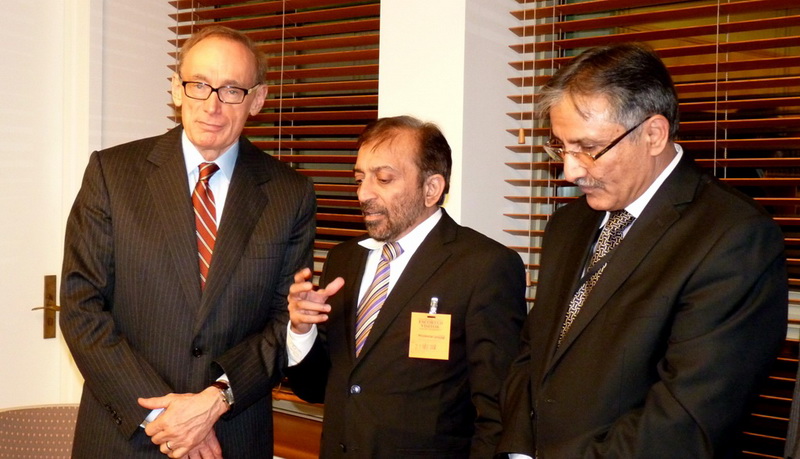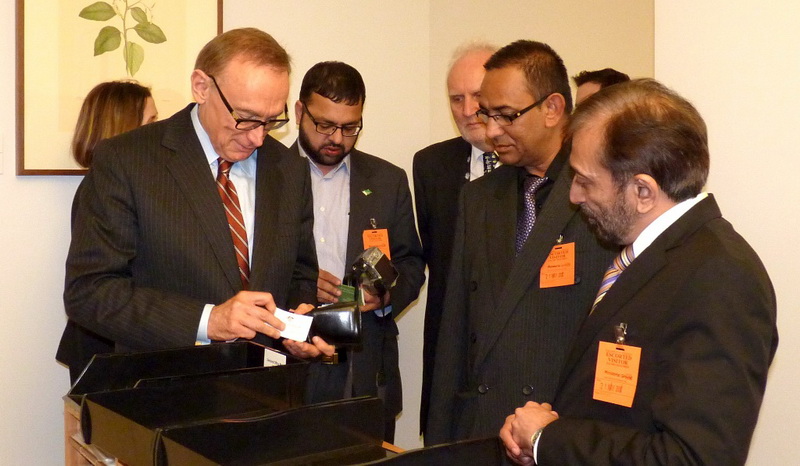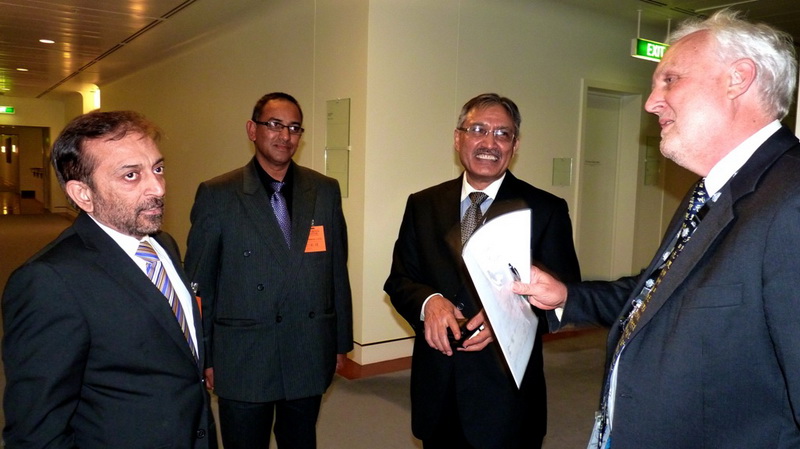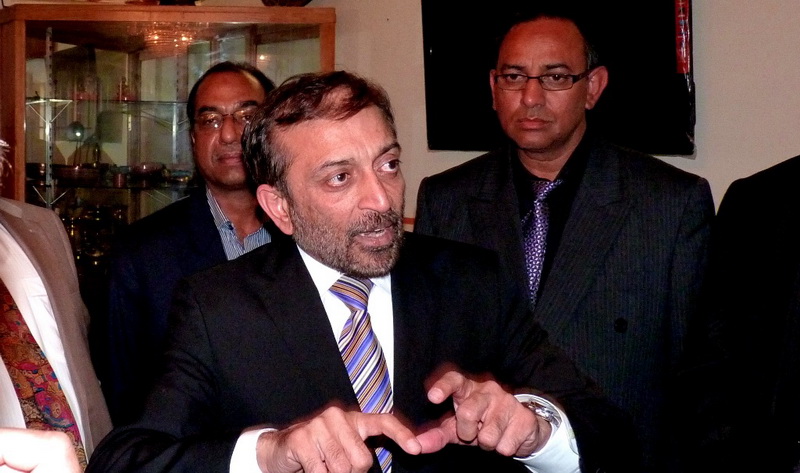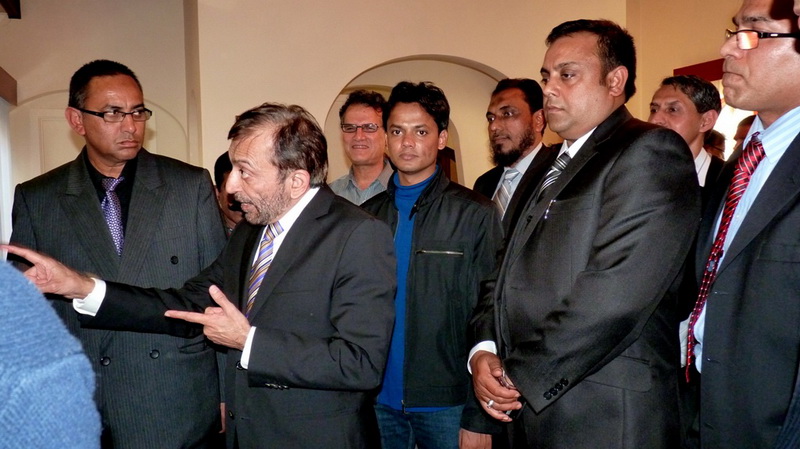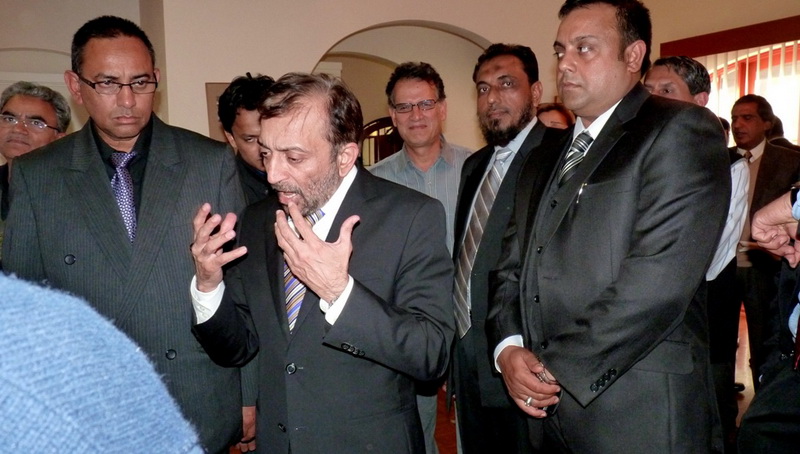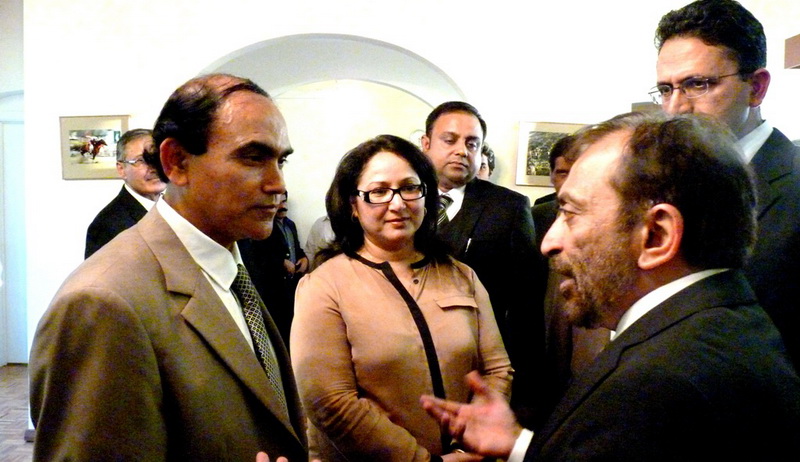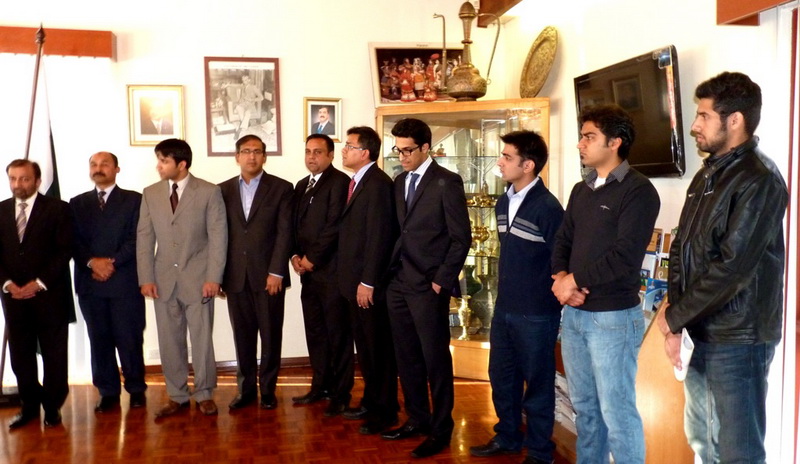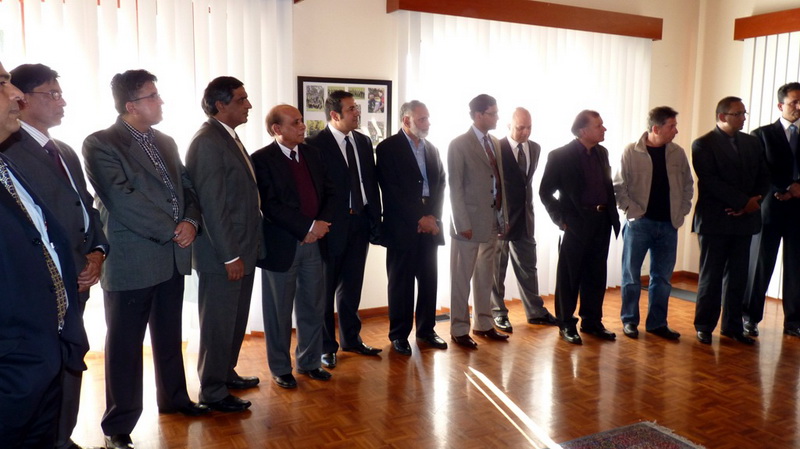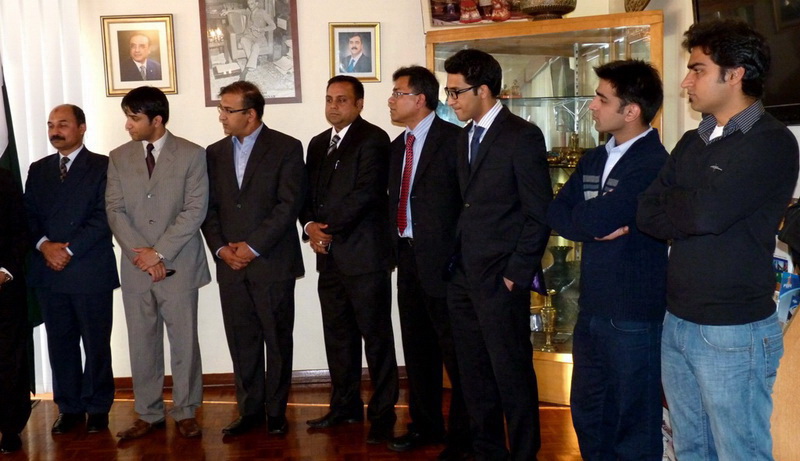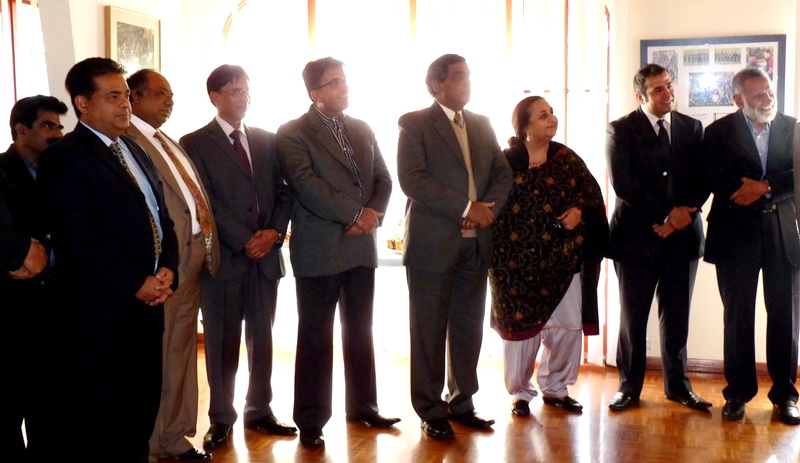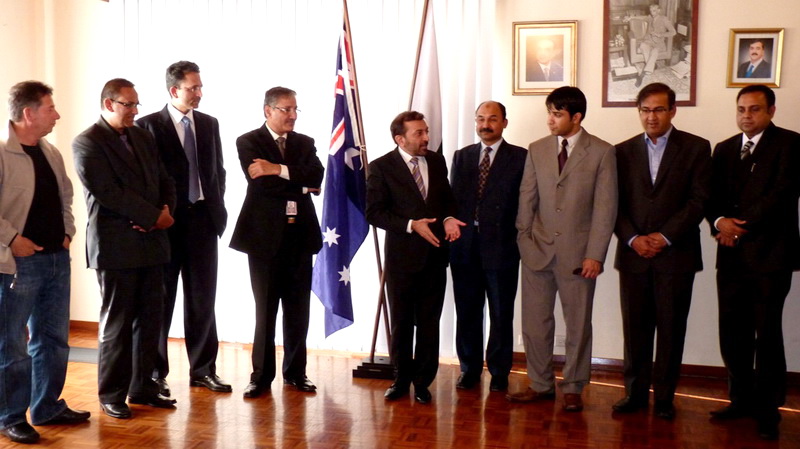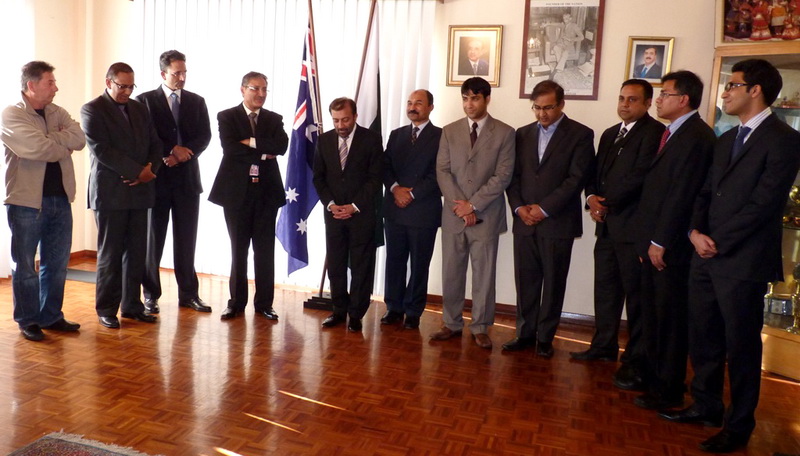 High Commissioner His Excellency Abdul Malik Abdullah, Federal Minister for Overseas Pakistanis Dr. Farooq Sattar and Deputy High Commissioner Mr. Tasawar Khan