Sada-e-Watan Sydney ™
sadaewatan@gmail.com
Dr. Khurram Kayani – Chief Executive of PPBSA
PPBSA hosted a dinner at Harris Park Sydney for Fine Food Expo Exhibitors from Pakistan
Fine Food Australia is the leading trade exhibition for the food industry. The event is a showcase of the latest products and attracts buyers from restaurants, cafes, bakeries, retailers, caterers, bars, hotels and other food businesses.
In 2017 Commercial Drinks, an industry event dedicated to bars and venues, will run alongside Fine Food Australia and showcase top craft brands. This exhibition is on in Sydney from 11-14 Sept 2017.
Pakistani Professionals and Business Entrepreneurs Australia organised a scrumptious dinner at 'Not Just Curries' Harris Park Sydney on Monday, 11th September 2017 to welcome Pakistani exhibitors at Fine Food Expo. The dinner was attended by Consul General of Pakistan in Sydney Abdul Majid Yousafani, Insaf Ali Khan ( President, Engineers Association Australia and SVP Pakistan Association of Australia), Mohammad Asif (President, Pakistan Australia Chamber of Commerce), Syed Zafar Hussain Shah of Sada-e-Watan, Rehan Alvi of SBS Radio Urdu Service, Jabir Hussain of Aalmi Akhbar, Khurram Shahzad, Ali Ramey, Zafar Khan, Maha Khan and others.

The event started with a verse from Holy Quran. Afterwards, Dr. Khurram Kayani – Chief Executive of PPBSA thanked all guests for attending dinner and introduced his team members to the delegation. He communicated that as PPBSA is a wing of Pakistan Association headed by Abbas Rana who due to an un-avoidable circumstance at the eleventh hour could not join the dinner and conveyed his message of welcome and respect to all distinguished guests. He explained the vision behind PPBSA and how they will go about that in the near future. One of the biggest targets set by PPBSA to achieve is the launch of a Strong Web Portal for its members that Syndicate plans to launch it by the first week of October. In future Syndicate will help and guide Pakistani professionals and business Entrepreneurs here in Australia and also to network. Congratulates to that a strong assistance to the business and professional community in Pakistan and around globe to network with the right people here.
Dr Khurram Kayani briefed the attendees about Australian food and beverage market and its growth in the last few years. Thus providing great opportunities for Pakistani companies to market their quality products. It has been observed by leading Innovar Inc, that Australians are getting more and more cautious about goods' ground destinations or where they were grown. It is now so important that we invest heavily on building positive image of our country. Pakistani basmati Rice, Cotton bedsheets, towels have already established a strong acceptance so as Shan masala or Hamdard Rooh Afza, etc. Australians picked 22% more generic brands from Woolworths and Coles than last year so we need to strengthen relations with major bulk importers. At the same time trend towards home cooking has risen by staggering 28% as green grocers like Harris Farm and Spade and Barrow have shown excellent profits. Australia's Millennial population ( between age 15 to 35) has risen to one third and they love to try something new. This has risen acceptability of new products and brands. Fresh fruits have taken-over confectionary and chocolate categories this year so the trend will help fruit exporters to Australia as Pakistani Mango needs to be market as the best of its kind in the world. He stressed that there is a need to hold smaller customised exhibitions only of Pakistani products and market them strongly through all channels to create awareness about Pakistani products here. He thanked Zafar Hussain Shah of Sada-e-Watan for continuing high standards of journalism in Australia and covering all major events.

Abdul Majid Yousafani – Consul General of Pakistan thanked PPBSA for organising such an impressive dinner to welcome fellow Pakistani businessmen and professionals. He introduced the delegates to the attending professionals and business entrepreneurs from Azad Traders, Barkat Rice Mills, Durrani Associates, Global Seafood Marketing, Juice Pack Industries, Khalid Foods, Multifoods Industries and Riffino Rice Mills. He encouraged the delegates to work together with Pakistani community here in improving image of our country and that will consequently help in selling their quality products. Take all stringent measures to ensure best quality and consistency.At the end everyone thanked Mr. Asad Jatoi for his excellent management and assistance to the members of the delegation.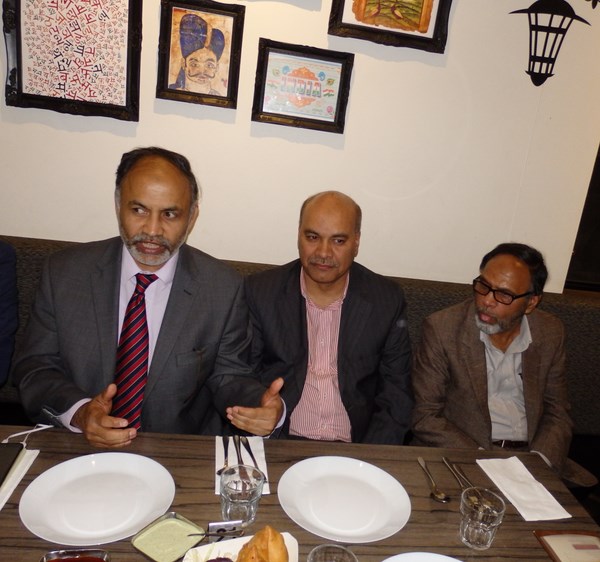 Mr Abdul Majid Yousafani – Consul General of Pakistan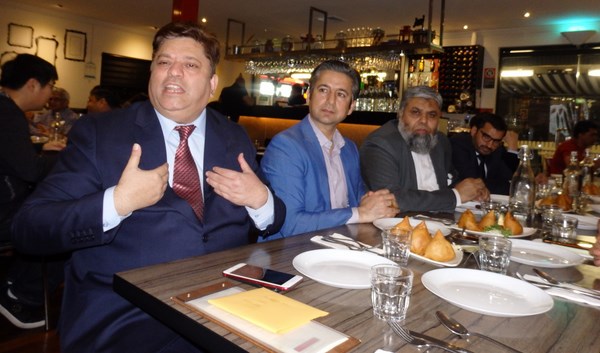 Host of the event Dr Khurram Kayani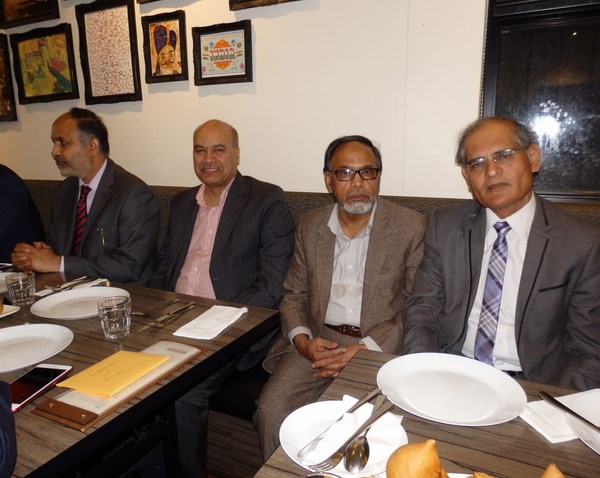 CG Abdul Majid Yousfani, Mohammed Asif, Insaf Khan and S. Zafar Hussain