Sada-e-Watan Sydney ™
sadaewatan@gmail.com
Solicitor Ejaz Khan hosted a Iftar dinner at the Himalaya Restaurant Sydney
On Sunday, 5th August 2012, Mr.Ejaz Khan President of Harris Park Chamber of Business and Former President Pakistan Association of Australia hosted a Iftar dinner for family and friends at Himalaya Pakistan and Indian Restaurant Granville Sydney. Approximately 200 guests participated along with Honourable Michelle Rowland Federal Member for Greenway, Honourable Nathan Reece former Premier and NSW State Member for Toongabie, Honourable Shaoquett Moselmane Member of Legislative Council NSW, Mr.Sam Dastyari General Secretary of Labor Party NSW and Harrish Velji Chairman Subcontinent Friends of Labor.Mr. Taswar Khan Deputy High Commissioner of Pakistan Canberra,
Mr.Azam Mohammed
Mr.Azam Mohammed Counsel General Pakistan, Dr Akram Hassan, Dr Ahsan Madni, Dr Shaukat Javed, Mohammed Asif, Nadeem Sheikh, Dr. Farooq Wasti, Nadeem Khaliq , Air Commodore ® Usman Khan, Zulfiqar Minhas, Syed Zafar Hussain Shah, Solicitor Shahid Nadeem and Malik Ajmal,Hafiz Kassem President Australian Federation of Islam Council,Balaji Candidate for Holroyd Council, Shahdat Ch Candidate for Parramatta Council, Aisha Amjad candidate for The Hills council and others.
Guests from Indian community Mr Balbir Pawar , Avtar Bilu, Ajit Ghosal, Prabjot Sandhu, Balraj Sandha, Dr Moninder Singh, Amarinder Bajwa President UIA.
Guest from Nepali community Mr & Mrs Shankar Gurung, Mr & Mrs Pralhad KC, Mr Durba , Mr Goba and Mr Lekh Gurung.
Guest from Afghani community Mr & Mrs Mohammad Baraz , Mr Asif Baraz, Mr Dawood Sidiqi.
Guest from Fiji community Mr & Mrs Parkash Chandra from Navtrang magazine and Radio and Anwar Bhai.
The host Mr.Ejaz Khan thanked the guest and said this is a humble attempt of his family to bring Muslims and others together to learn and understand each other's culture and religious significance to harmonies' our society. If we understand and respect each other culture and religion then no one can break our multicultural society apart Ejaz said.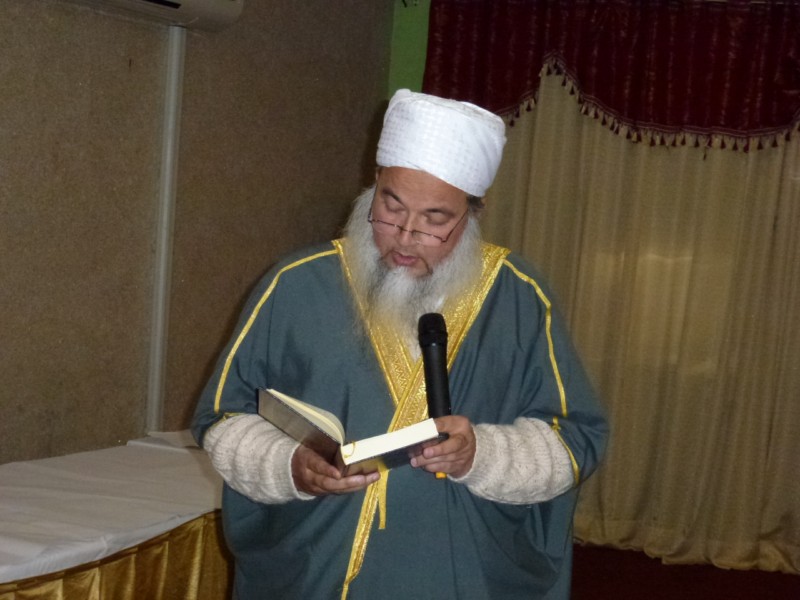 Maulana Nazeer ul Hassan Thanvi recited verses of Holy Quran and translated into English for the understanding of the guests.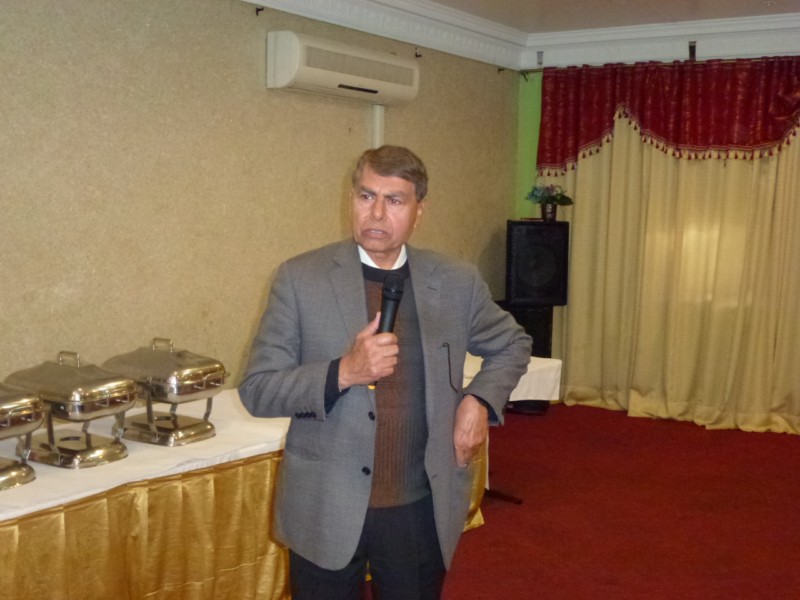 Mr.Usman Khan read an article written by Mahesh Bhat a famous Bollywood producer and human rights campaigner about the importance of Fasting.
Sam Dastyari General Secretary of Labor Party NSW spoke about the values of the Labor Party and welcome new members who joined Labor Party recently. Labor core values are similar to Islamic social values such as equal justice and respect for everyone he said.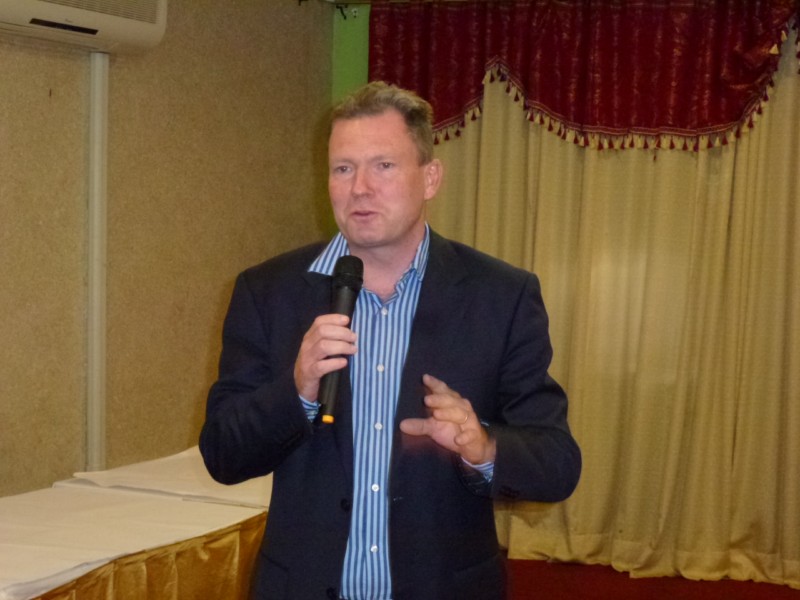 Nathan Reece said the Labor is helping the needy by strengthening the social security and Medicare systems, provide shelter to all who needed through state run housing system. This is a similar to Islamic Baet Ul Mal and Charity system.
Michelle Rowland offered all new members a visit to Federal Parliament to meet and greet with Parliament members and Ministers and observe proceeding of the parliament from the guest's gallery. Ms Rowland has organised similar events for ethnic media and other communities in the past through Subcontinent Friends of Labor which were highly appreciated.
At Iftar Amin Farooqi offered prayer and make Dua. Sumptuous dinner was prepared and served by Ustad Mushtaq of Himalaya Pakistani and Indian Restaurant.