Sada-e-Watan Sydney ™
sadaewatan@gmail.com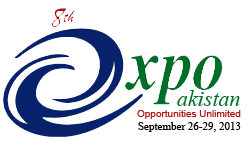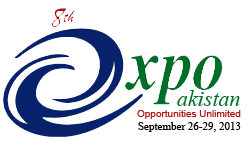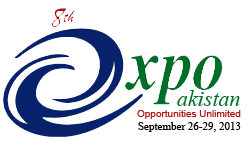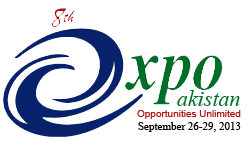 EXPO PAKISTAN 2013 – PARTICIPATION OF A BUSINESS DELEGATION FROM AUSTRALIA
(Exclusive Report for Sada-e-Watan by: Abdul Aziz Uqaili, Consul General of Pakistan in Sydney)

"Expo Pakistan" is the most important event of the country to display and market Pakistan's exportable products and services before the international buyers / importers and exporters from Pakistan. Held annually in the month of September, under the auspices of Ministry of Commerce and Trade Development Authority (TDAP) of Pakistan, Expo Pakistan 2013 was eighth international exhibition held in Karachi from 26 to 29 September, 2013.

More than 360 stalls were setup in 6 halls of the Expo Centre Karachi, which exhibited textile (home textile, towels, fabrics, garments, sports wear, etc.), leather garments and accessories; surgical instruments; engineering products (cement,

pvc, tiles, ceramics, etc.); automotive and parts; sports goods; home décor (furniture, handicrafts, carpets, etc.); gems and jewelry and other products. The services included information technology, financial, healthcare, shipping, insurance, call Centers, etc.

Ten Australian businessmen and importers travelled from Australia and participated in the expo. On the whole, deals worth more than US $ 10 Million were finalized which included import of Pakistani sports goods and apparel, construction material, ready made garments, food products, spices, fresh fruits, food stuff and grains, rock salt, software development and IT, etc. in Australia. On an average each businessmen held 5 to 6 meetings with the exporters / manufacturers in the meeting halls of the Expo Center as well as Business Hall of the local hotel

, where the delegates were staying. Thus, over 50 serious business-to-business (B2B) meetings were held between Australian businessmen and the Pakistani exporters / manufacturers. One MO

U between Pakistan Australia Business Council (Australia) and Pakistan Australia Business Forum (Pakistan) was signed. The objective of the M

O

U was to further boost the bilateral trade between Australia and Pakistan.

On the whole more than 800 foreign buyers travelled from over 40 countries of the world. Like other foreign delegates, presence of Australian delegation (which included 3 Australians and 7 Australians of Pakistani origin) boosted confidence of the foreigners and expatriates in Pakistan and Pakistani economy / market. This gave greater impetus to Pakistani exporters to focus Australian market. The Consulate General will now be focusing the renowned chains of stores in Australia and the leading Australian businessmen / importers to visit Expo 2014 to further boost Pakistani exports to Australia.