Sada-e-Watan Sydney ™
sadaewatan@gmail.com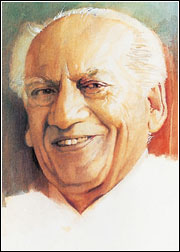 Legendary poet Faiz Ahmed Faiz's Birth Centennial Celebration in Sydney
(Exclusive Report to Sada-e-Watan by: Mrs. Huma Mirza)
Pakistan's legendary Urdu poet Janab Faiz Ahmad Faiz's 100th Birth anniversary was celebrated in Sydney on the evening of 5th March 2011. Urdu Forum Australia Inc organized this function at the residence of Mr Iqbal and Mrs Farhat Iqbal.. A number of local and overseas, poets, writers and intellectuals attended the event, that included prominent Urdu poet and writer Mr Ashraf Shad from Brunei University Brunei, Mr Arif Rana, a senior producer from Pakistan Television, a renowned poet Dr Shabbir Haider, Syed Zafar Husain Shah, a prominent journalist and Editor-in-Chief of Sada-e-Watan, Mr Rehan Alvi, SBS Radio, and other guests and members of Urdu Forum Australia Inc.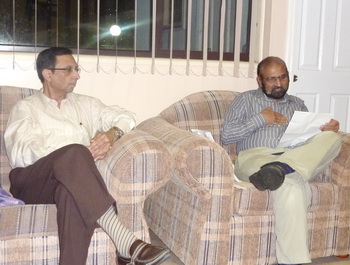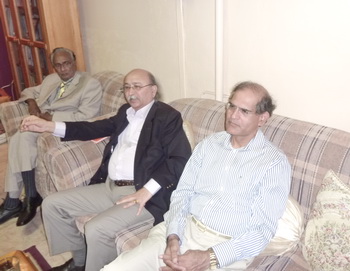 Mrs Huma Mirza, MC welcomed all the guests who were gathered there to pay homage to the illustrious and revolutionary poet. She said that Faiz was a staunch supporter of the oppressed class and his poetry articulates the anguish, pain and aspirations, not only of the people of Pakistan but the whole world. He was a true humanitarian.
Mrs Huma Mirza recited Faiz Sahib's famous Ghazal; " Mujh Se pehlee si mohabbat mere mehboob na mang." She then invited the speakers to pay tribute to the eminent poet.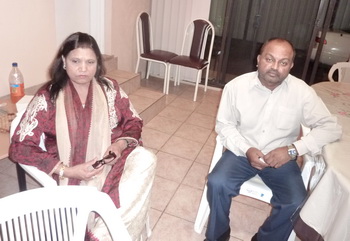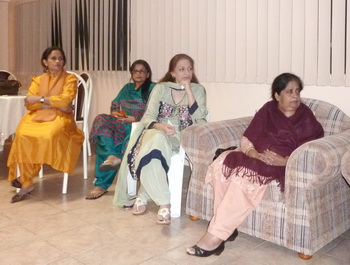 Mrs Kaneez Fatima Ali, a senior and respected poetess, who has the honour of meeting Faiz at various occasions, shared some of her valued memories of those experiences with the audience. She also recited some of the verses from Faiz's poetry.
Mr Rehan Alvi, a known poet and SBS Radio broadcaster talked about the revolutionary aspect of Faiz's poetry. He also said that his poetry continues to inspire progressives all over the world.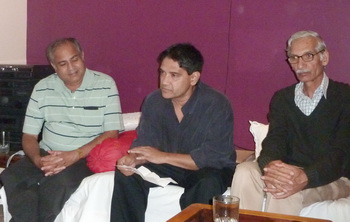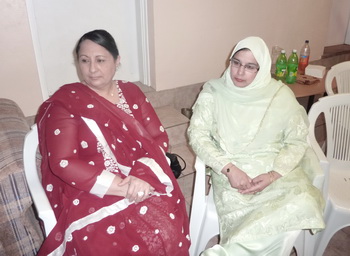 Dr Shabbir Haider, an estimable poet and a well known personality in literary circles read some excerpts from Faiz Sahib's written articles about his early life, upbringing and personality traits.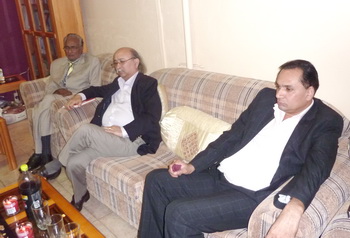 Mr Ashraf Shad, a distinguished poet and writer from Brunei spoke about the renowned poet's efforts to promote the cause of human rights in Pakistan. He further added that Faiz wrote classical poetry that will continue to influence poets, writers and intellectuals for centuries to come. In personal life, he was a very humble and modest person and even the immense fame could not change this a bit.
In the end the respectable guest, Mr Arif Rana, a senior producer of Pakistan Television paid homage to the great poet saying that Faiz was as good a human being as a poet.

It was a befitting tribute to the memory of the legendary poet whose work is more relevant now than ever, if we want to promote human dignity and respect.The event was followed by a sumptuous dinner.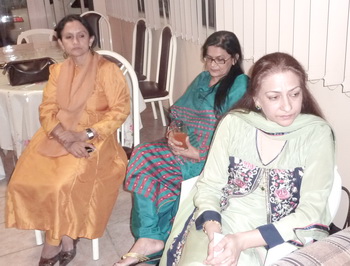 The directors of Urdu Forum Austrlia Inc, Dr Shabbir Haider, Mr Arif Sadiq, Mrs Kaneez Fatima Ali, Mr Mohammad Iqbal and Mrs Huma Mirza would like to extend their gratitude to all those who attended both the events, the book launching and Faiz's birth centennial organised by the Urdu Forum Australia Inc.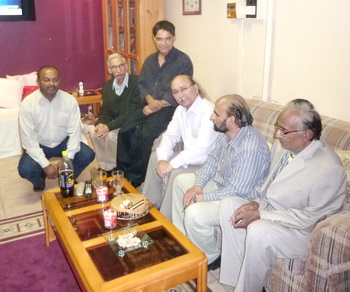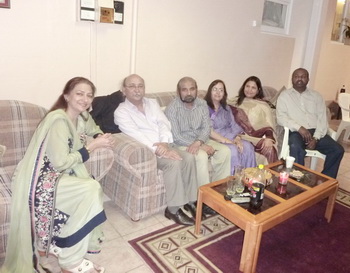 Their support and encouragement is highly appreciated and extremely valuable in the promotion of Urdu language and literature in Australia.