Sada-e-Watan Sydney ™
sadaewatan@gmail.com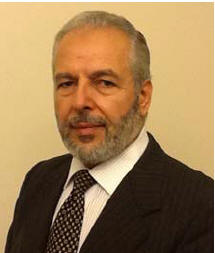 Hafez Kassem
Hon.Shaoquett Moselmane Congratulates new executive of the AFIC
Dear Mr. Zafar Hussain,
Yesterday I read the news in Sada-e-Watan about 48th Annual Congress of Muslims Australia (AFIC), the national umbrella body of the Australian Muslim Community. AFIC is Representative of Australia's 400,000 Muslims and doing effective projects for the welfare of Muslim Community.
I write to Congratulate AFIC and its recent election of a new executive lead by a new President Haj Hafez Kassem and note the excellent work by the former president Mr Ikebal Patel Now elected Vice President.
I congratulate AFIC on their election of Mr Kassem as its President. He has been a loyal and hard working Vice President of AFIC for some time. He deserves and I wish him every success and I look forward to working with him.
Congratulations also to the following position holders: Dr Sahabuddin Abdullah elected new Secretary.Mr Metin Yavuz elected new Treasurer.
Other elected members of the Executive include Mr Ashraf Usman Ali Assistant Treasurer,Mr Keysar Trad Assistant Secretary,Miss Rawah El Samman, Mr Harun Abdullah and Mr Abdul Kamreddine Executive Members.Through Sada-e-Watan,I wish the President and the new AFIC executive every success and I look forward to working with them and AFIC into the Future.
Yours faithfully,
Shaoquett Moselmane MLC
NSW Parliament.