Sada-e-Watan Sydney ™
sadaewatan@gmail.com
Raja Taseer and H.E. Naela Chohan
Transcript speech of High Commissioner H.E. Naela Chohan at the "Pakistan Real Estate Expo" held at Campsie Sydney on Sunday,6 August 2017
Consul General, Mr. Abdul Majid Yousfani,
CEO Express Media Group, Mr. Ijazul Haq,
Executive Director Express Media Group,
Mr. Azfar Mahmood Nizami,
Associate Directors Express Media Group,
Raja Taseer, Chief Editor: Humwatan,
Distinguished Ladies and Gentlemen,
AoA

At the very outset, I would like to convey Express Media Group and Raja Taseer for this excellent initiative to hold "Pakistan Real Estate Expo-2017."
I am confident it would attract lot of attention of our growing and thriving diaspora here.
It is yet another sector for enhancing trade. As you may be well aware, since my arrival here in Australia, I have been endeavouring, to promote trade in all sectors. It is matter of satisfaction that our trade ties are deepening and broadening.

I would also like to mention that the Prestigious World Economic Forum (WEF) in its "Inclusive Growth and Development Report 2017" has declared Pakistan and China ahead of India among the developing economies in the inclusive development index. Pakistan has been ranked at 52nd spot, china at 13th, ahead from India (60th), among 79 developing economies in the Inclusive Development Index. While domestically focusing on further improving our economy, great attention is being paid to the Pakistan diaspora abroad. You serve as a bridge between Pakistan and Australia.

I would like to inform you that after appointment of the Grievance Commissioner for Overseas Pakistanis by the Honourable Federal Ombudsmen, following steps have been taken for Overseas Pakistanis:
• Website for lodging of Overseas Pakistanis complaints relating to with 40 Federal Government Departments.
• Establishment of One Window Facilitation Desks at 8 International Airports of Pakistan i.e. Islamabad, Lahore, Karachi, Peshawar, Quetta, Multan, Sialkot and Faisalabad.
• Resolution of issues through helpline, mobile and email.
• Resolution of Overseas Pakistanis compensation cases.
• Ensuring MRP Facilitation for Overseas Pakistanis.
• Hearing of complaints through video link.
• Resolution of complaints in 45 days.
• Resolution of issues of renunciation of citizenship, attestation of documents and police clearance certificate.
• Facilitation in home remittances and issuance of FERC card.
• Facilitation of issuance of NICOP at airports.
• Ambassadors to hear Overseas Pakistanis complaints once a week without any appointment and if you see the High Commission's website you would notice that I am doing it here.
• Consular and legal assistance to Overseas Pakistanis prisoners. As you are well aware how proactively I tried to resolve the problems of Pakistani detainees in Manus Island.
• Resolution of systemic issues of NADRA, Passport Department, Foreign Office, OPF, Bureau of Emigration and Overseas Employment workers etc.
• Proposal for One Day Celebration in a year for Overseas Pakistanis and Inshallah we will be celebrating 18 December this year, in Australia as well.
• Settlement of Workers Insurance Claim and increase in period of coverage from two years to five years.
• Cognizance of monthly reports sent by Missions.
• Awareness through media.
• Constitution of Advisory Committees for resolution of issues related to Federal Government Departments.
• Automation in Bureau of Emigration for Overseas Workers.

As you are aware almost 8.4 million Pakistanis are working abroad and sending Home Remittances to Pakistan. In last two years these remittances have increased from 11.2 billion to 19 billion at 18 % growth rate. It is pertinent to mention here that due to above steps; Overseas Pakistanis are getting relief with reference to their individual and systemic issues. Pakistani Community living abroad is very patriotic and keen to participate in the economic activities of Pakistan. There are some of their genuine issues which need to be resolved through collaboration of different Government departments. I am happy to share with you that we will be celebrating National Overseas Pakistanis Day on 18 December this year. I would request all of you to actively participate in it by sending nominations and voting for them. It would enable me to acknowledge the services of our diaspora, who remained outstanding in various fields and are a great pride for this Country. The celebration of Overseas Pakistani Day in Australia would raise the image of Pakistan. I would like to thanks again for the delegation of "Express Media Group" and well known builders of Pakistan for coming to Australia for first Pakistan Real Estate Expo in Sydney. I hope through this Expo, our Pakistan will get direct investment from Australia. Pakistan Zindabad.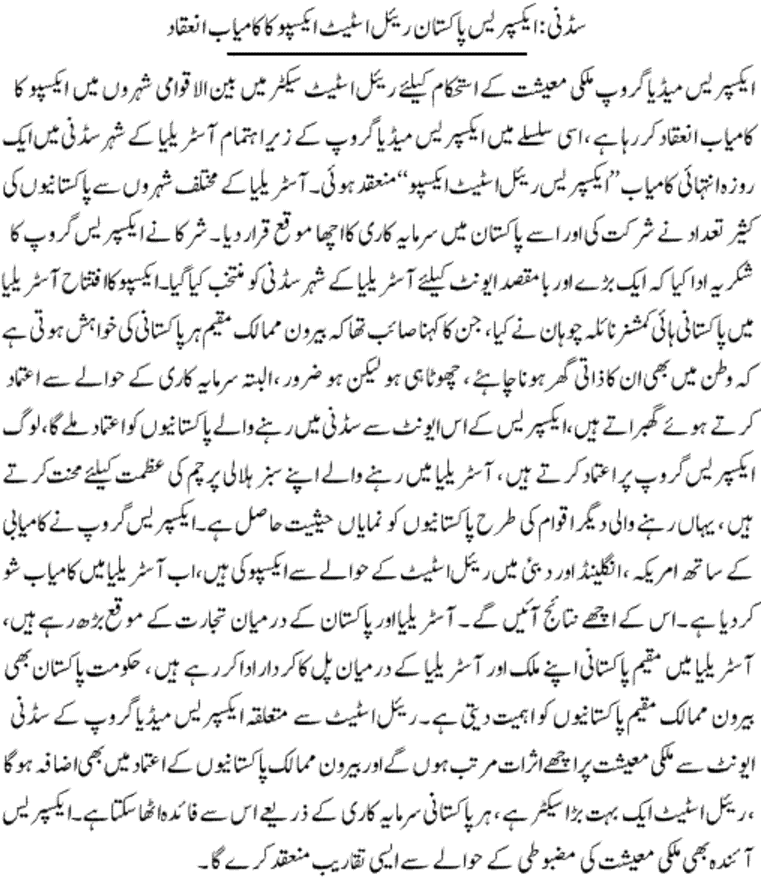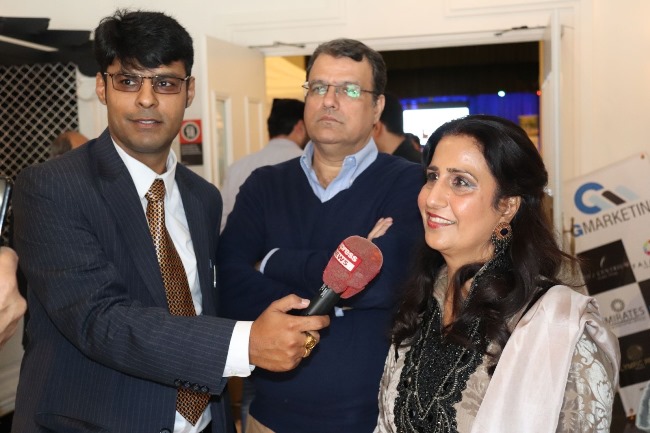 Raja Taseer, CEO Express Media Group Mr Ijazul Haq and HC Naela Chohan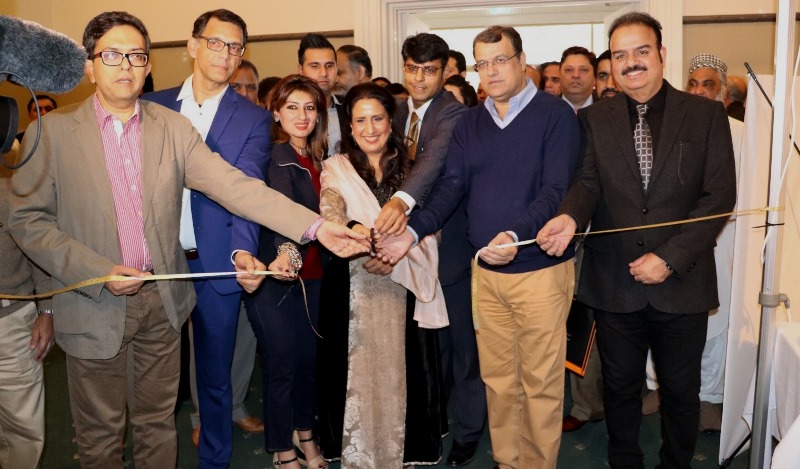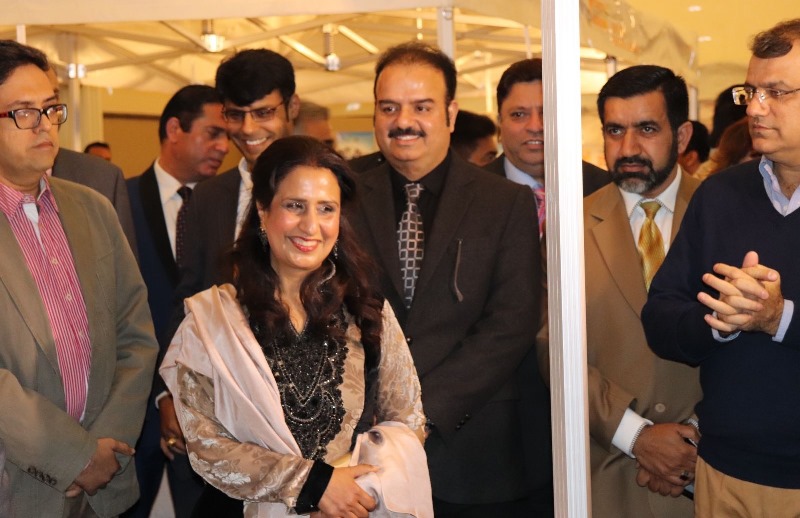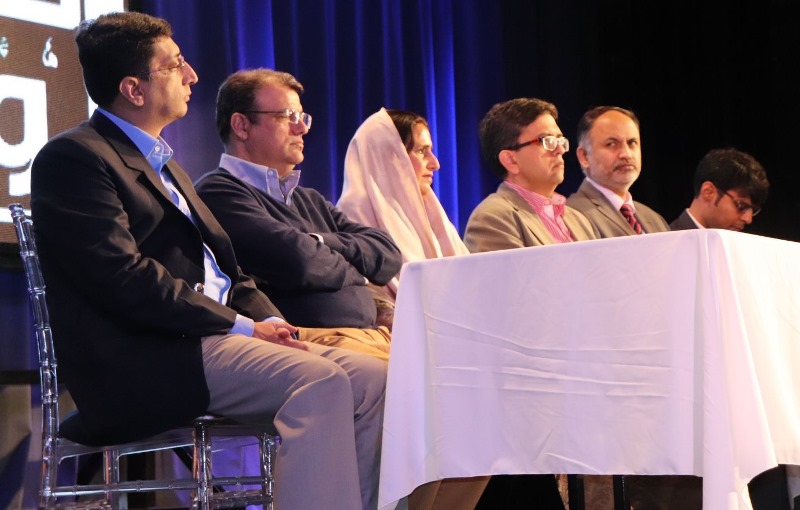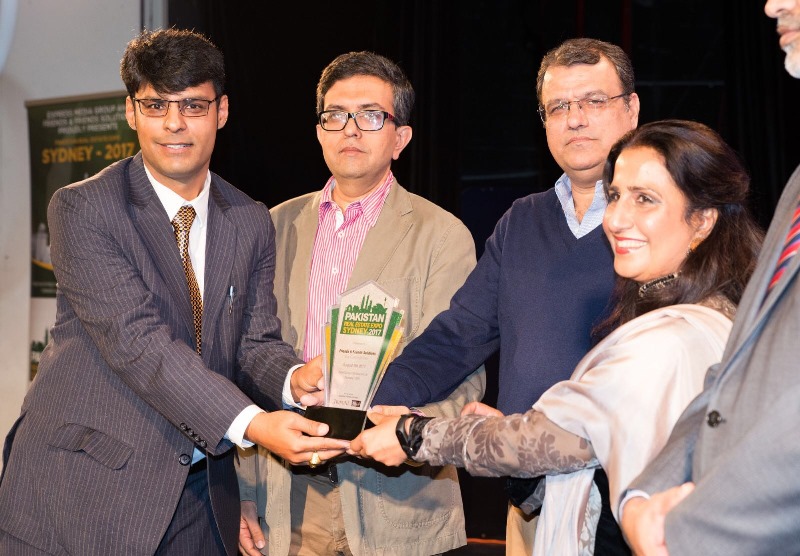 High Commissioner H.E. Naela Chohan receiving her Award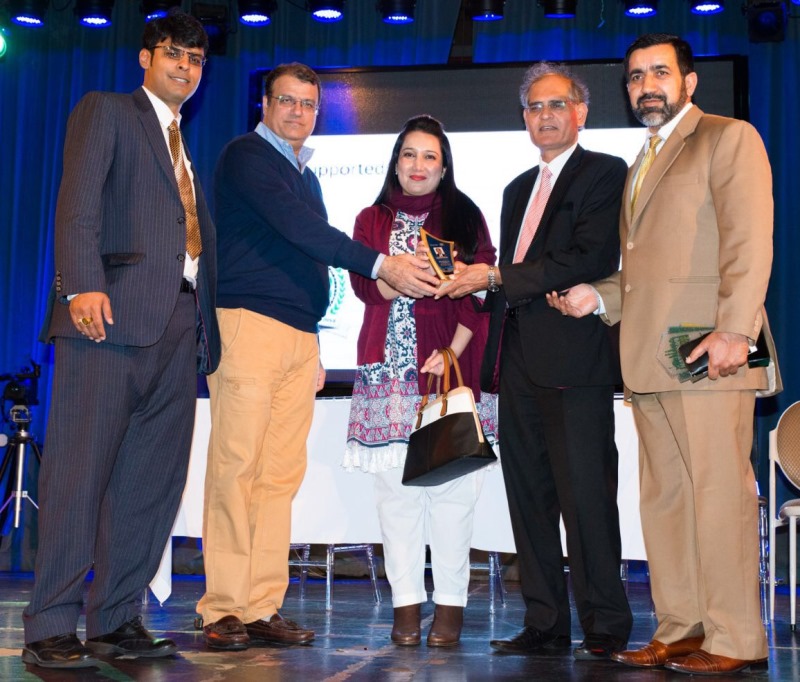 Editor-in-Chief Sada-e-Watan Sydney Syed Zafar Hussain receiving his Award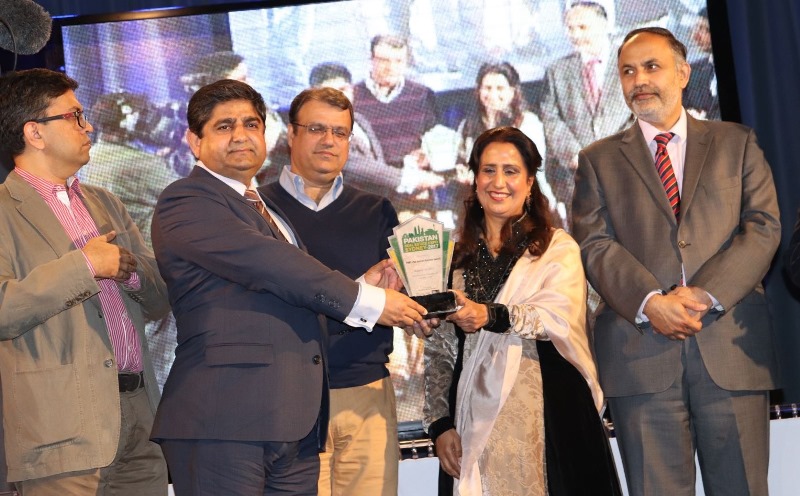 President Pakistan Australia Business Council Iftikhar Rana receiving his Award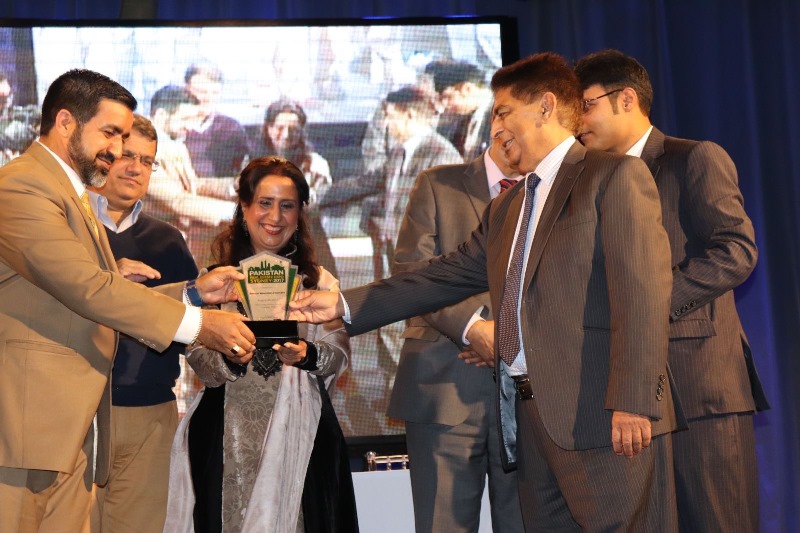 President Pakistan Association of Australia Abbas Rana receiving his Award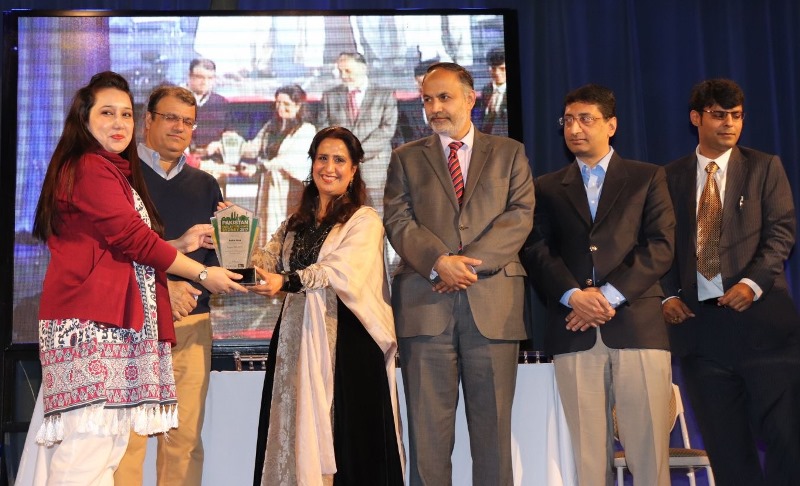 Counsellor of Pakistan Consulate Sydney Bushra Salam Receiving her Award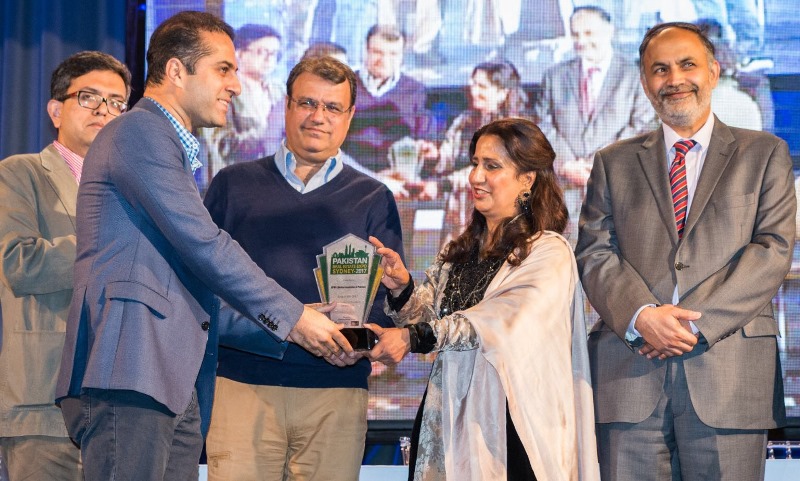 President Australia Pakistan Medical Association receiving his Award
Advisor of the Sada-e-Watan Sydney Dr Akram Hassan receiving his Award
Mr Faheem Rashidi of Al Madina Masjid receiving his Award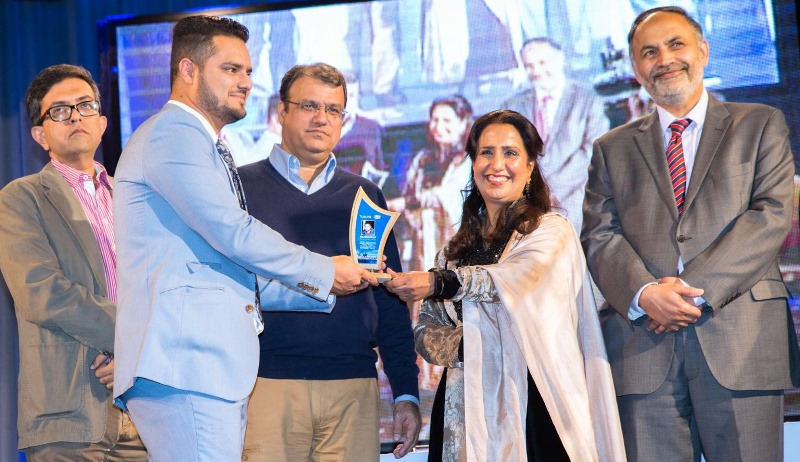 Mr Abbas Naqvi receiving his Award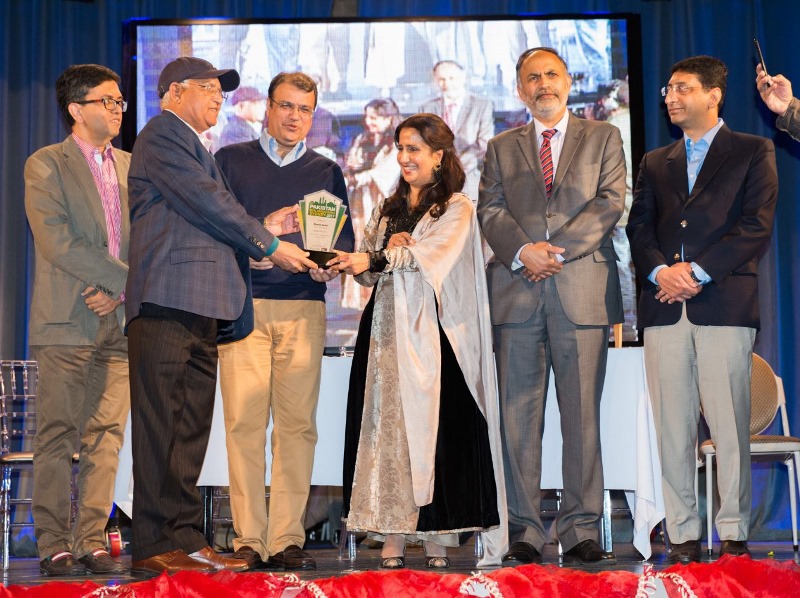 Mr Mushtaq Barkat of Tandoori Hut receiving his Award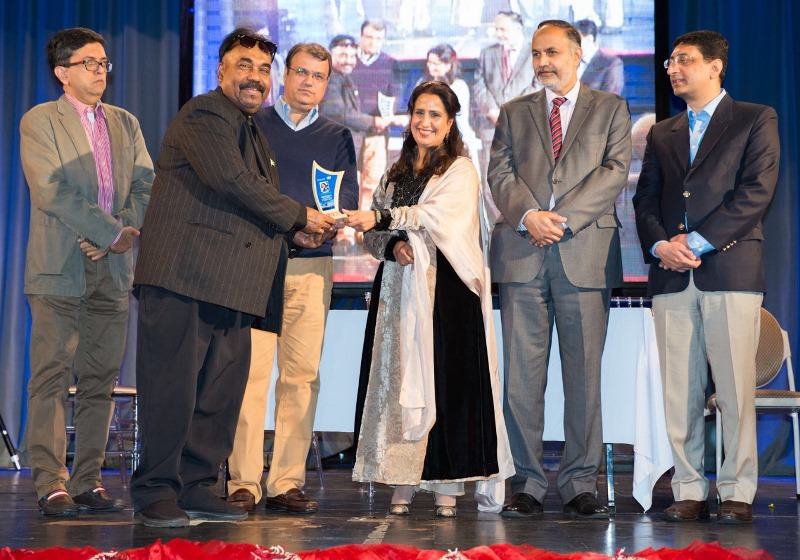 Mr Riaz Shah receiving his Award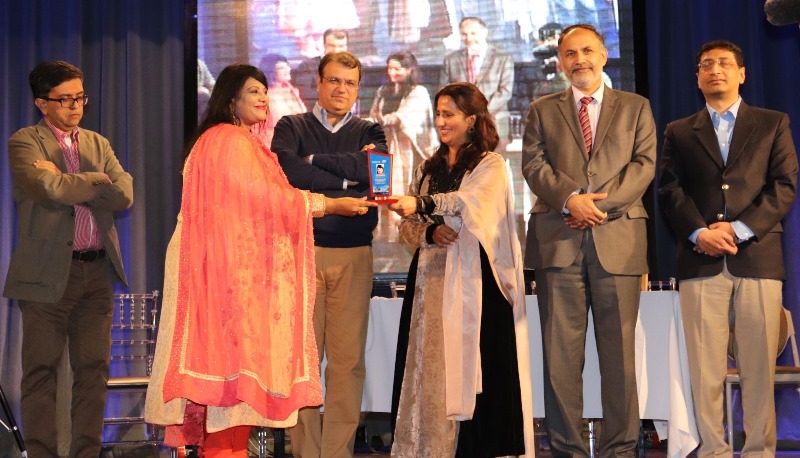 Shashi Lal Receiving her Award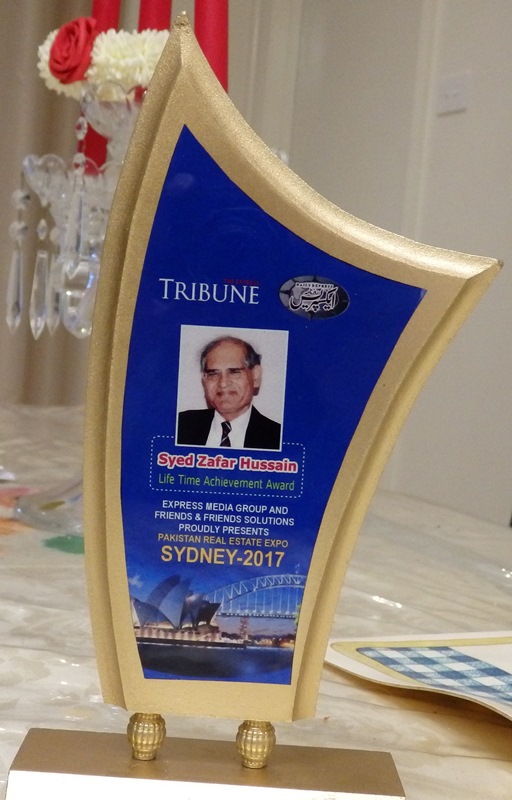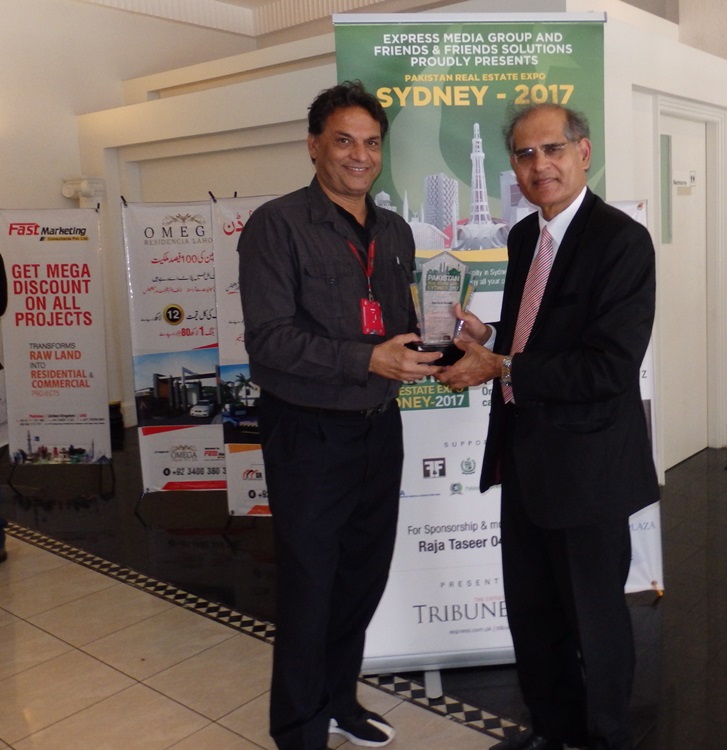 Promotion Manager Express Nasir Mehmood Shaikh Presenting Award to Syed Zafar Hussain