Sada-e-Watan Sydney ™
sadaewatan@gmail.com
INTERNATIONAL DEFENCE CRICKET CHALLENGE (IDCC) 2015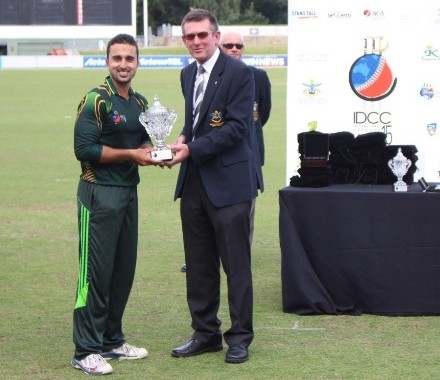 Pakistan Defence Cricket team defeated Malaysia by 10 wickets and makes history in Canberra
Hundreds of cricketers from the defence forces of six countries, including Australia, New Zealand, United Kingdom, Fiji, Malaysia and Pakistan have taken part in International Defence Cricket Challenge – 2015 held in Manuka Oval, Canberra Australia from 16 to 29 November. A record number of teams, 16 men's and women's teams, have played in the tournament, with various sides coming from the three arms of the defence forces.
Men's final was played between Pakistan Navy and Malaysian Air Force teams. Pakistan Navy defeated Malaysian Air force by 10 wickets. Pakistan Armed Forces team also won IDCC in 2012. This year Pakistan has fielded champion team of Inter Services Cricket Championship. Pakistani team outclassed rest of the teams by winning all matches in IDCC 2015.
WIT-1 Imran Ali and CPO/PTI Owais Ahmed Rahmani were declared as best bowler and best batsman respectively. Owais was also declared player of the tournament.
Her Excellency Naela Chohan, High Commissioner for Pakistan, personally congratulated the team for their outstanding performance demonstrating appreciable conduct and sportsman spirit.
The motto for this tournament is 'Defence Unity through Cricket'.
International Defence Cricket Challenge is aiming to improve military to military relations, organizers say. Rear Admiral Ahmed Saeed from Pakistan Navy, who is visiting Australia in connection with IDCC 2015, talked to ABC news and said that valuable military relationships had been strengthened at the tournament.
"Number one is bringing together the teams, the countries, to know each other well, and that is the binding force I think, which will be the winner today," he said.
The team has earned great respect and pride for the nation.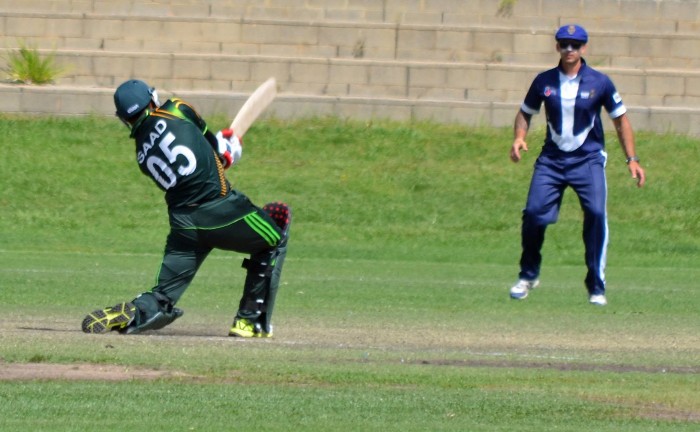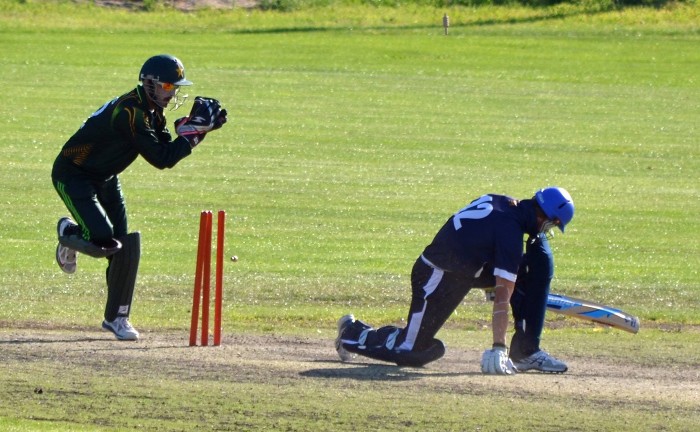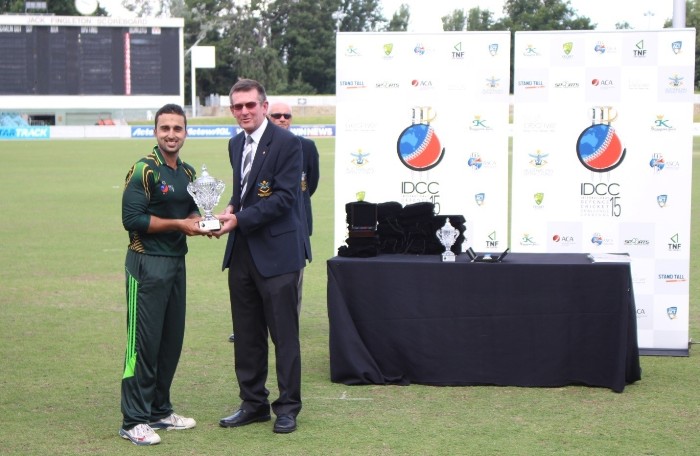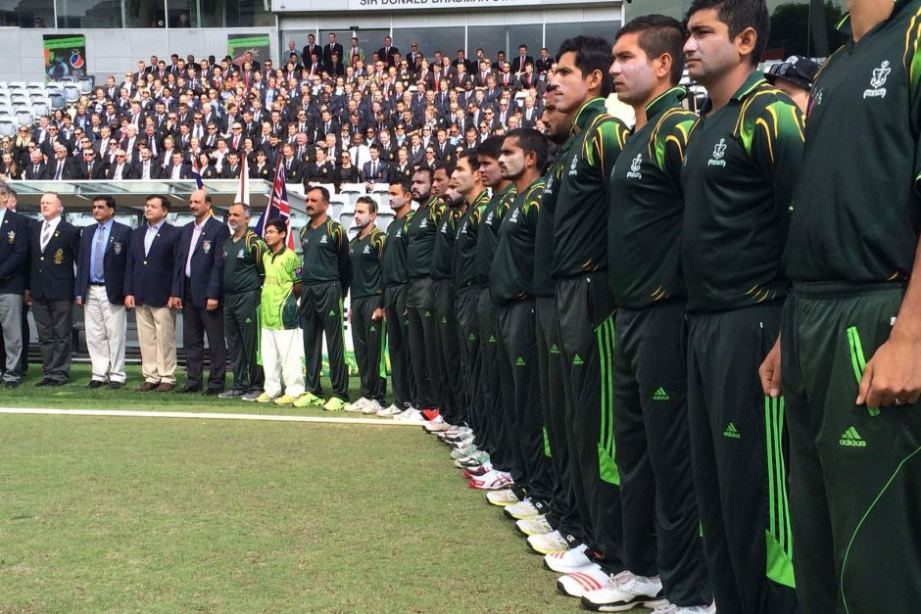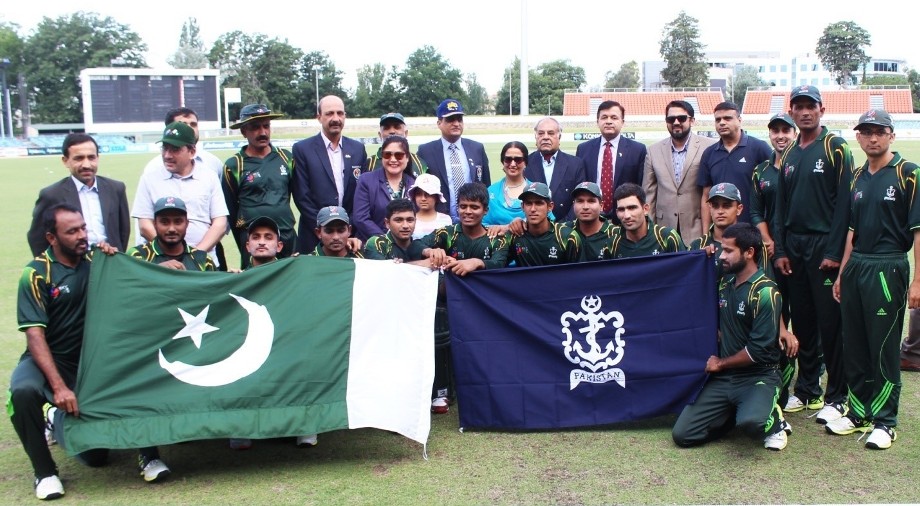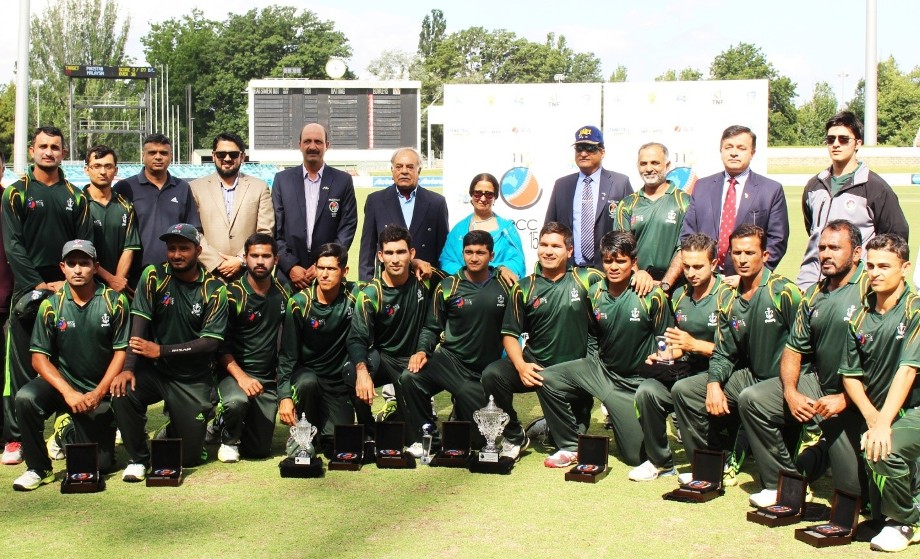 Email Sada-e-Watan to a friend!