Sada-e-Watan Sydney ™
sadaewatan@gmail.com
H.E.Abdul Malik Abdullah & Consul General Azam Mohammed
High Commissioner of Pakistan His Excellency Abdul Malik Abdullah hosted a Community dinner on Sunday, 27th May 2012 at the Spice of Life Restaurant Harris Park Sydney NSW
Mr.Iftikhar Rana
Transcript Speech of the Mr.Iftikhar Rana,Chairman Rana Group of Companies and President of the Pakistan Association of Australia
His Excellency Abdul Malik Abdullah
Consul General Azam Mohammed
Executive Committee of Pakistan Association
Dear Elders, Brothers and Sisters
Asalam -O- Alakim
On behalf of the Pakistan Community and Pakistan Association of Australia, I would like to welcome you again in Sydney and thank you very much for arranging today's gathering. This is the second time it has occurred within a year's time and I feel it is a great gesture to discuss and find out issues of our community. It is so nice to see so many of our youths here today. This is a welcome initiative by you and our friend Consul General.
I would like to take this opportunity to briefly inform the youth that the PAA which was established in 1960 is an important platform that integrates with other communities, one voice that gives us all an opportunity to raise our issues in Australia. Thus when I became the President of the Pakistan Association, this was my most important objective and today by Grace of God, not only the NSW parliament but the federal parliament in Canberra praised the Pakistan Association of Australia and the president for the constructive role played by us.
I am happy to inform particularly to our youths that that big gap that existed between the Australian Pakistan Community and the Parliamentarians is diminished thanks to the efforts of this Association and our good friend Azam Mohammed Consul General. This achievement became possible because the Consulate promoted the community and the Association followed up with concrete events . As a result of this, today, all of us have direct and individual access to not only NSW but also Federal parliament politicians and ministers as the Consulate General and Association have succeeded in establishing the importance and influence of our Community. Similarly the gap between community and consulate has also reduced substantial.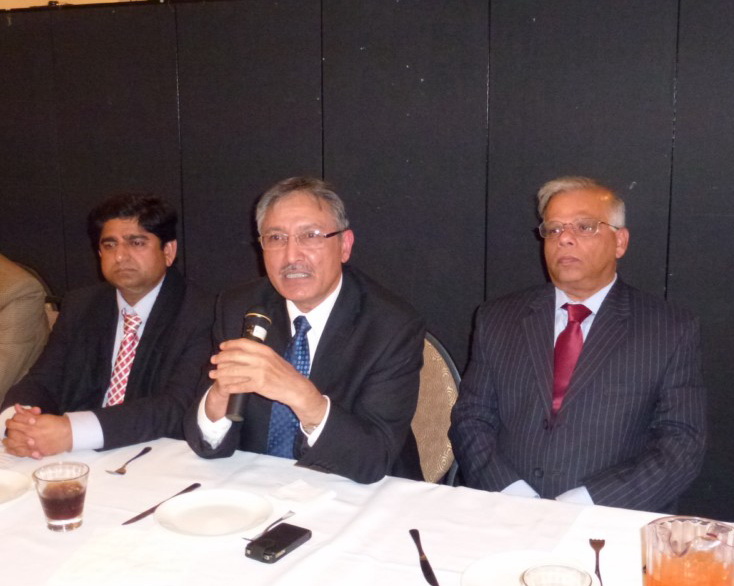 The Question you all may be thinking is how did we reduce these gaps? Well Mr. Azam Mohammed (Consul General) has played a vital role in our communities' wellbeing and in integrating us with the NSW parliament and officials.
Similarly, under his management , The Consulate office is providing efficient and effective services to the community, and in emergency the staff always looks forward to help you, at any time. We work closely with him and if any community members problem is not solved within 24 hours , we bring it directly to his notice. We request you to do the same or raise it with us for taking it further with the community.
Credit is also due to the media, particularly Sada e Watan and Pakilink, which has played a very positive role in promoting the efforts of our community.
My dear youngsters, It is very important for you to participate in our community. I would like to request you to join the PAA' your participation will raise the stature of our community organisation.
I suggest and request all the Pakistani community groups to please celebrate our national days like the Pakistani Independence day and Pakistan Day to show our strength to the Australian Government, to show our strength, we can only achieve with one dominant voice. However, I am not stoping any groups to do their own functions but do not forget we are Pakistani first and that we have to celebrate our national days together.
It was good to learn that recently The Hon. Dr Farooq Sattar –Federal Minister for overseas Pakistanis visited Australia. However , we are a bit disappointed that he did not interact with the larger community .People asked us why the Pakistan Association of Australia has ignored to invite or arrange one session with The Hon. Minister for the community. I would like to clear my position in front of you all and state that I had invited the Hon Minister by Official channel but the Minister declined due to his busy schedule. His Excellency please highlight on his visit in Australia.
With due respect His Excellency ask in our last community meeting last year you promised to the community to gather a central data base. What is the progress with that…
Similarly you promised about electronic passport and voting for overseas Pakistanis , but they have still not started and I will like to ask when will they start?
To conclude , I would like to thank the High Commissioner on his initiative to regularly interact with the Pakistan Community every where. He has achieved wonders by bringing Pakistanis of diverse backgrounds and belief . This is his great achievement . On behalf of the Pakistani community and Pakistan Association of Australia I am very thankful to CG Azam Mohammad for giving me the opportunity to express our Community feelings today.
All the best
Allah Hafiz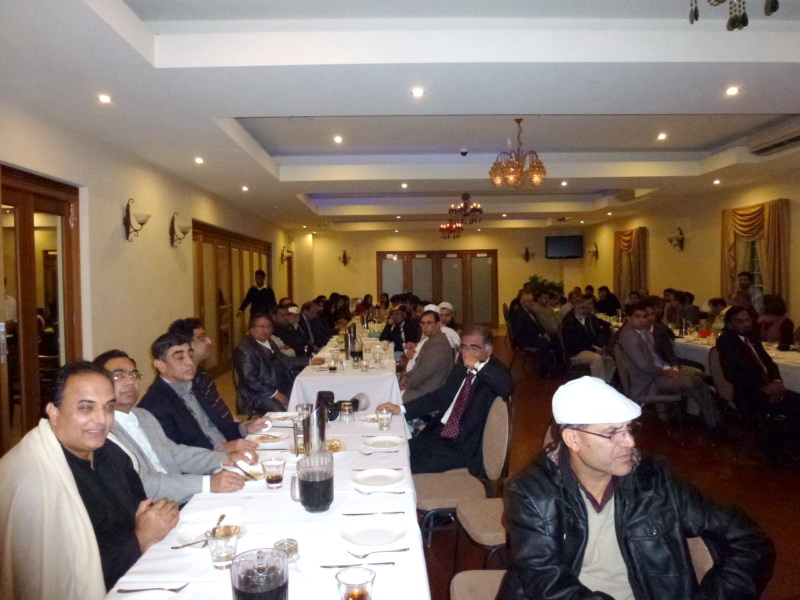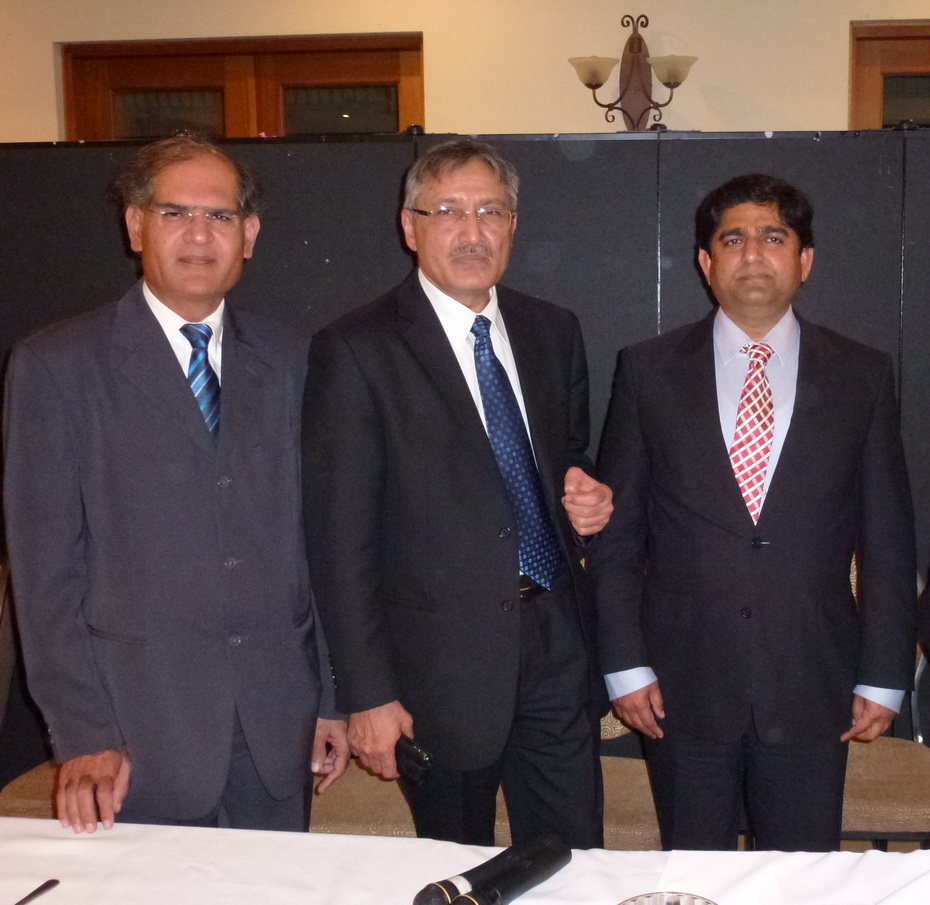 Editor-in-Chief Sada-e-Watan Syed Zafar Hussain,His Excellency Abdul Malik Abdullah and President PAA Mr.Iftikhar Rana