Sada-e-Watan Sydney ™
sadaewatan@gmail.com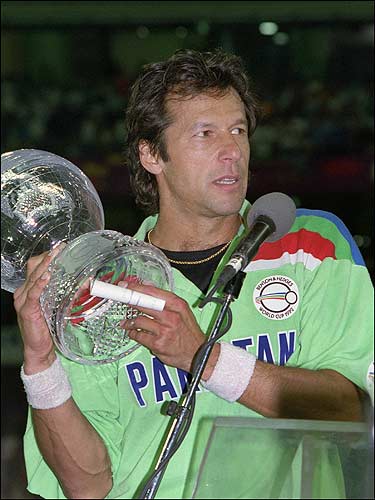 Imran khan & PTI will bring a change in Pakistan
(Solicitor Ejaz Khan's Exclusive Article for Sada-e-Watan Sydney)
On Sunday 8th April 2012, I attended PTI dinner at Himalaya Pakistani Indian Restaurant at Granville Sydney.It was great gathering of Pakistani Australians who support Imran Khan movement.
The chanting and slogans were about change few speakers went to say that the change has come in already. My mind was quickly working And comparing these statements with the current situation in Pakistani. I could not convinced myself but after seeing the river of emotional Mili songs and youngsters chantings I also swept into this river of emotion for little while and start thinking that change has come.
When I wake up today and read Pakistani newspapers online I realised that there is no change all the same killing corruption, scandals, undermining justice system and lawlessness. I was sad and close my eyes and start thinking what's going on. I concluded that
we seek change in Pakistan without committing to change ourselves.
I said to myself that this would not work in the real world. So what is the answer and I come up with the following two arguments.
First, who should be the leader,
I looked back The life of our beloved prophet Muhammad (pbuh) for guidance. All of us know our prophet was amin, truthful, honest and honourable businessman and for these reasons he was regarded as trustworthy not only among his tribe "Qurash" but in the society at large.
We all know that these characteristics were the life of the prophet before the prophesy was given to him. Perhaps God wanted those qualities in him before appointing him to carry his message to mankind and lead the whole humanity to righteousness.
After looking into the above direction become clear to me and i say that if our Pakistani brothers and sisters wishes to get out of the misery then they should set the same standards when choosing their leader.
In my opinion Imran Khan is the only leader among the current leadership available in Pakistan appears to meet the above mentioned standards because he is God fearing, no allegations of corruption against him, educated and have a clear vision to deal with Pakistani problems.
Second, How the change will come
I once again looked into our prophet Muhammad (pbuh) life. Huzoor spent 22 years as a Nabi during this period what he taught to his followers was faith (eman) submissiveness to Allah and Nabi, good deeds(Amal Saleha) righteousness ( Haq) and patience (Sabr).
In the light of the above I analyses my and many others fellow Pakistanis lives and reach to a conclusion that almost all of the above mentioned teachings of our prophet are missing from our daily lives. We are failing in our duties as a son and daughter, brother and sister, husband and wife, father and mother. We are also failing badly in our civic duties in Pakistan.
My fellow citizen of Pakistan I can assure you that Imran Khan alone would not be able to deliver any change which we are dreaming of if we do not change ourselves.
if we are serious to see a change in Pakistan then we have to change ourselves. We have to reflect on our lives to see if we have a faith on God if yes to what level, submit our self to almighty if we are submitting then to what extent, do good deeds I am sure we all are doing good deeds but it appears to me that we are not doing enough we need to fix our aspect of hakook el Ibad (dealings with others), stand for your and others rights after discharging your obligations, be patient do not loose control do not indulge into the greed offered by this temporary glittering worldly comforts.
We have to learn how to keep national interest first before personal interest. Think beyond the bradaryizm , tribalism, Sindy, Baluchi, Pathan and, Punjabi isms. Stop sectarian division in our religion which divide our unity and strength.
Maulana Maudoodi said that: This world is a beautiful garden of Allaha Subhan Wataalah. Allaha will give the management of this garden to the best people who are able to look after it well regardless there believe.
Now It is up to us whether we want to be those best and able people and bring change in the current management of this beautiful garden.
Ejaz Khan
Solicitor/Notary/MRN0213478

Juris Australia Lawyers
P:(02)9687 4748 F:(02)9687 4749
Info@jurisaustralia.com.au
Email Sada-e-Watan to a friend!