Sada-e-Watan Sydney ™
sadaewatan@gmail.com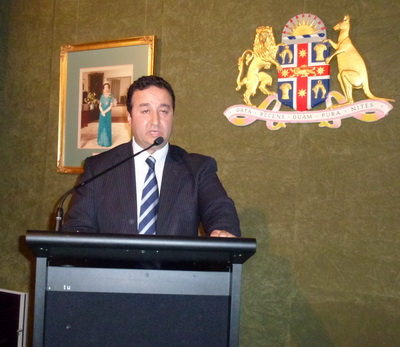 Honourable Shaoquett Moselmane,MLC
At the Dinning Room of NSW Parliament, Fund raiser for the orphans of Japan's Fukushima Earthquake,tsunami and subsequent nuclear disaster
(Coverage by: Syed Zafar Hussain,Editor-in-Chief Sada-e-Watan Sydney)
On Thursday 20th of October 2011, the Hon.Marie Ficarra, MLC and Hon. Shaoquett Moselmane, members of the New South Wales Parliament, Australia, and with the kind support from the Deputy Consul General of Japan Mr. Inadome, a Fund raising dinner was held at the dinning room of NSW Parliament for the Orphans of Japan's most powerful earthquake to hit the Fukushima Prefecture. The dinner was attended by Ministers, MP and respectable personalities of the Australia and Japan including Businessman,Diplomates,High Rank officers,Journalists & Important Political People.
The fundraising dinner aimed at supporting these orphans, the most vulnerable of all victims. What this fund raiser showed was an expression of our solidarity with the people of Japan, who to this date continue to suffer from the impact of this terrible earthquake, subsequent tsunami and the nuclear leaks.
Hon.Shaoquett Moselmane talk with Sada-e-Watan about the Fundraising Dinner and hope this donation for the Amount of $6,738.99 Australian Dollars will help rebuild a few of the fragile shattered lives and help them move on and overcome the tragedy and trauma they've endured. Shaoquett Moselmane said this is to advise that after meeting all expenses, we were left with a final figure of $6,738.99. A cheque was prepared in that amount and money posted to ASHINAGA organisation in Japan. This is a not-for profit organisation, supporting orphaned children that have lost a parent's by illness, accident, disaster or suicide, as well as children who have a parent with a disability. Its also supports children who have been affected by the earthquake and Tsunami on 11 March 2011. For this reason all money raised was sent to this organisation.
Transcript of the Hon.Shaoquett Moselmane's Speech at Fundraising Dinner
This function has being long time coming.Now,we are here and I thank you all for your attendance.
Let me say that I am delighted to have put this function together with my colleague and co host, the Hon Marie Ficarra, parliamentary secretary to the Premier of NSW.This is a great turn out of so many of our distinguished friends and colleagues, it is certainly an honour and I thank you.
First off, I'd like to acknowledge the traditional owners of this land and convey my respects to their elders past and present.
I also wish to acknowledge The Hon Chris Hartcher MP, Special Minister of State and Minister for Mining and Energy, the Hon John Robertson MP, Leader of the Opposition and the Consul General of Japan Dr Masahiro Kohara for agreeing to be our guest speakers for the night.
I welcome The Hon Minister Victor Dominello And a number of my parliamentary colleagues including The Hon Linda Voltz MLC
The Hon Helen Westwood MLC
Kevin Conolly MP
Bryan Doyle MP
Tania Davies
Chris Holstein MP &
Leslie Williams MP.
I extend a special welcome to the Deputy Consul General of Japan, Mr Kazutoshi Inadome, And Vice Consul of Japan, Ms Noriko Tanaka.
Taipei Economic and Cultural Council Representative, Mr Ray MT Lu
Mayor of Mosman, Anne Connan
Mayor of Manly, Jean Hay AM and
General Manager, Mr Henry Wong.
Mayor of Rockdale, Bill Saravinovski
Mayor of Kogarah, Nick Varvaris
Mayor of Liverpool, Wendy Waller
Local Government Councillors:
Cr Stephen Barbour
Cr Vincent De Luca OAM
Cr Gilam Ghillani
Cr Michael Hawatt
Cr Ali Karnib
Cr Fadwa Kebbe
Cr Nancy Liu
Cr Garry Lucas
Cr Annie Tang
Cr Joan Van lieshout
Emeritus Mayor of Warringah John Caputo OAM and Deputy Mayor of Willoughby, Tony Mustaca.
Channel 10's Josh Murphy
Sada-e-Watan's Syed Zafar Hussain
Dr Howard Bell OAM, Amnesty International and Catholic Social Justice network
Rugby League Legend Mr Phil Gould, the President of Penrith Panthers, Mr Don Feltis and distinguished former Magistrate His Honour John Hiatt OAM
Mr Charles Curran, Board Member of the White Ribbon Foundation for the prevention of violence against women.
CEO's and Chairs of major Japanese and Australian corporations as well as many distinguished members of the Australian Lebanese, Chinese, Italian and of course Japanese Community.
Orphans everywhere suffer the same trauma and a lifelong agony of living without the most important people around them - their own parents. To lose one or both and not even visit their grave or know where they are buried is even more traumatic.
It's been over 8 months since the earthquake, Tsunami and nuclear leak disaster. The people of Japan are still confused with many questions unanswered. Much of the truth was never told.
Today the cancer causing nuclear contamination may have reached well beyond Tokyo.
According to the Ministry of Health, Labour and Welfare, the latest number of the orphans is 236, with 1295 more children who had lost at least one of their parents.
Your support here and the support of many kind people will help ease the pain of many orphaned children.
So please dig deep and buy some raffle tickets.
Before we commence our official proceedings we will now view a 10 minute DVD courtesy of our friend Josh Murphy from Ch10 whom we sincerely thank for his efforts and kind support.Please join with me in welcoming Mr Josh Murphy.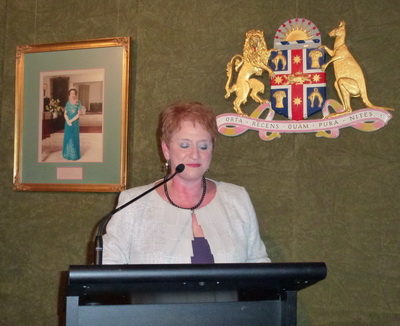 Hon. Marie Ficarra, MLC Hon.Chris Hartcher,Minister for Mining and Energy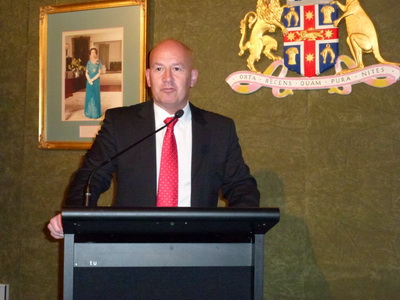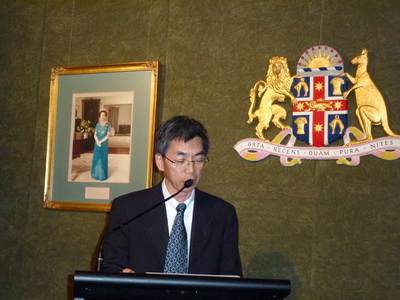 Hon John Robertson MP Dr Masahiro Kohara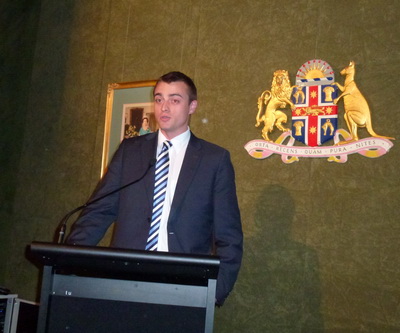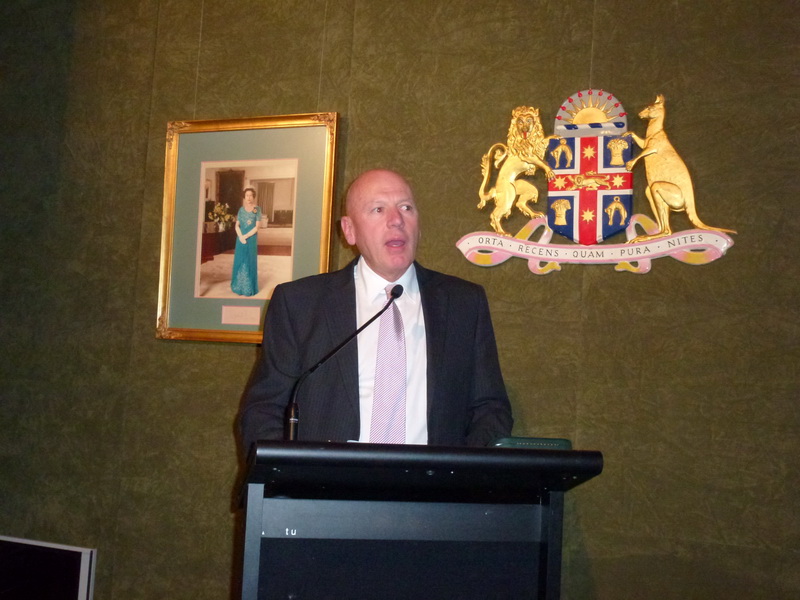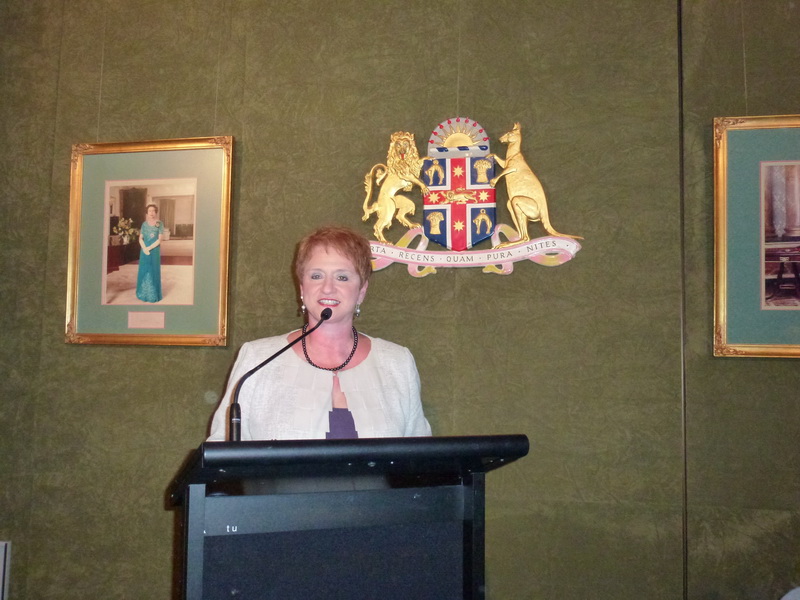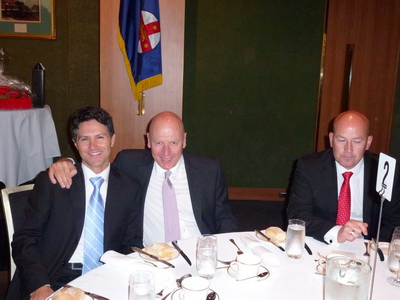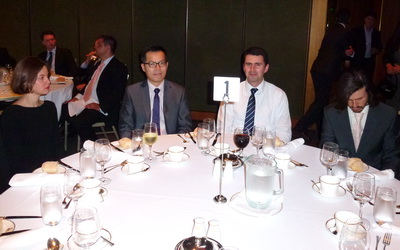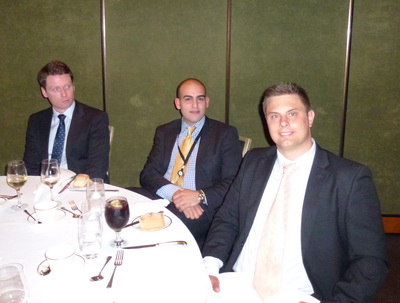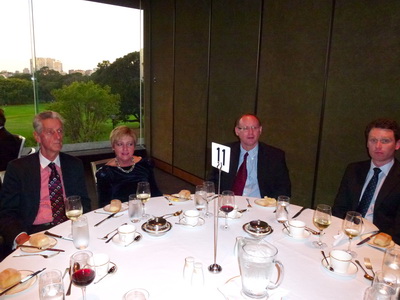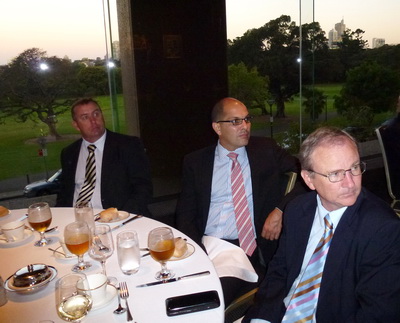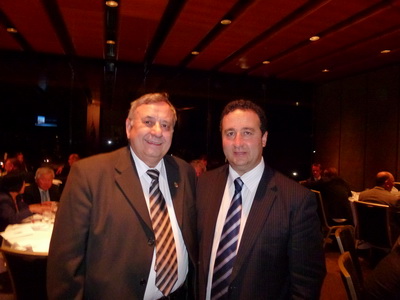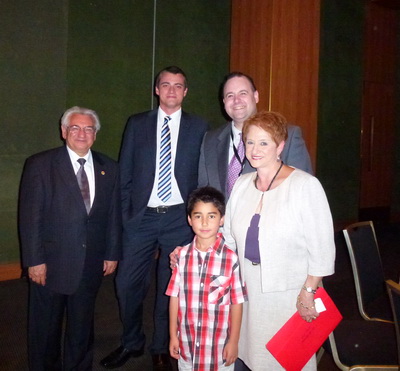 Minister Victor Dominello,Minister Chris Hartcher & John Robertson MP,Leader of the Opposition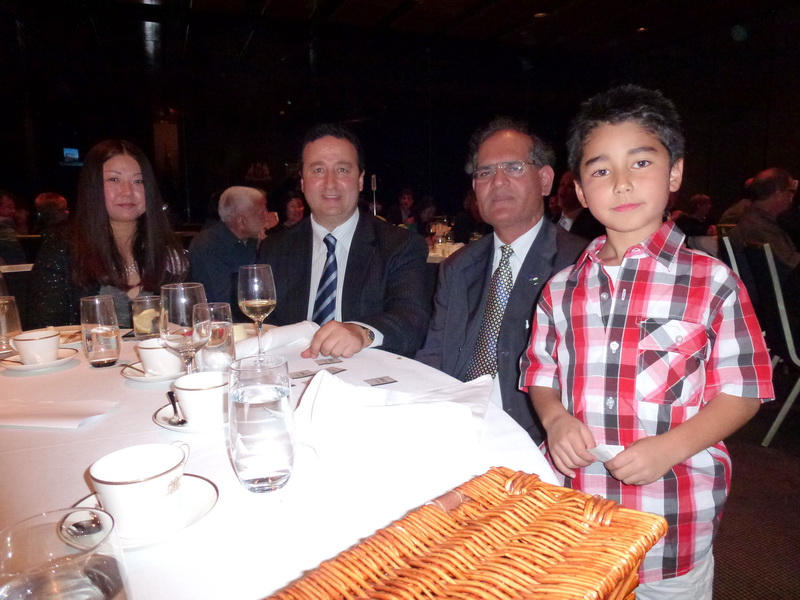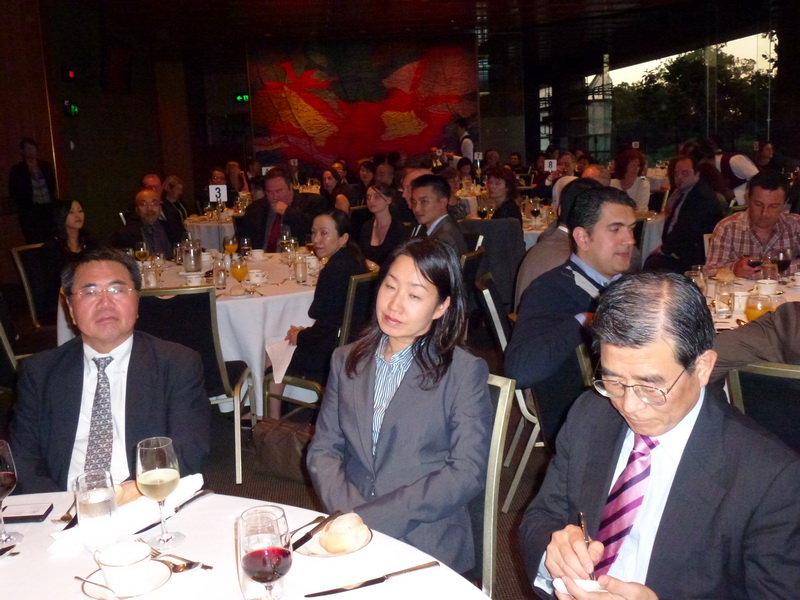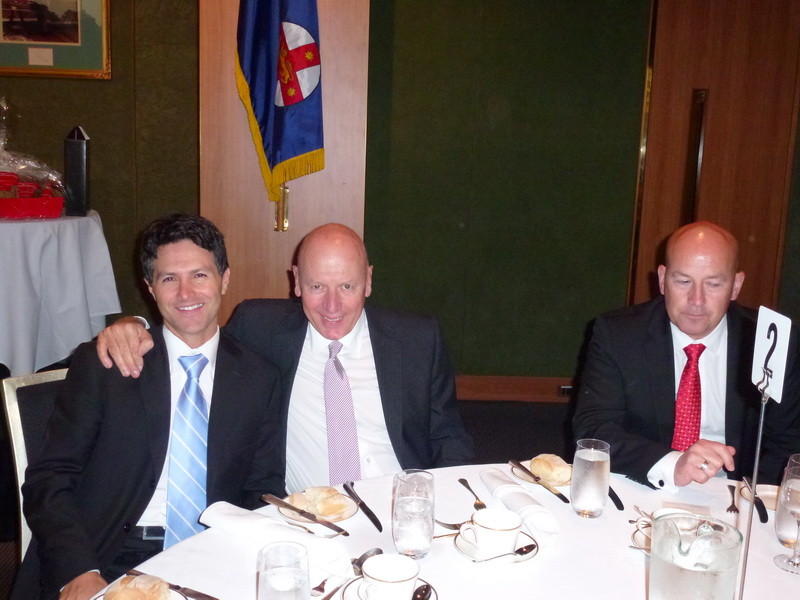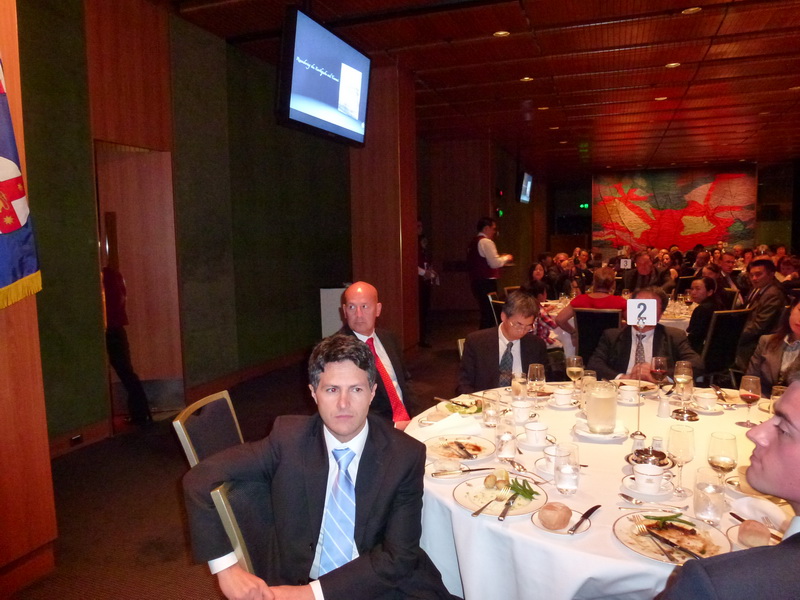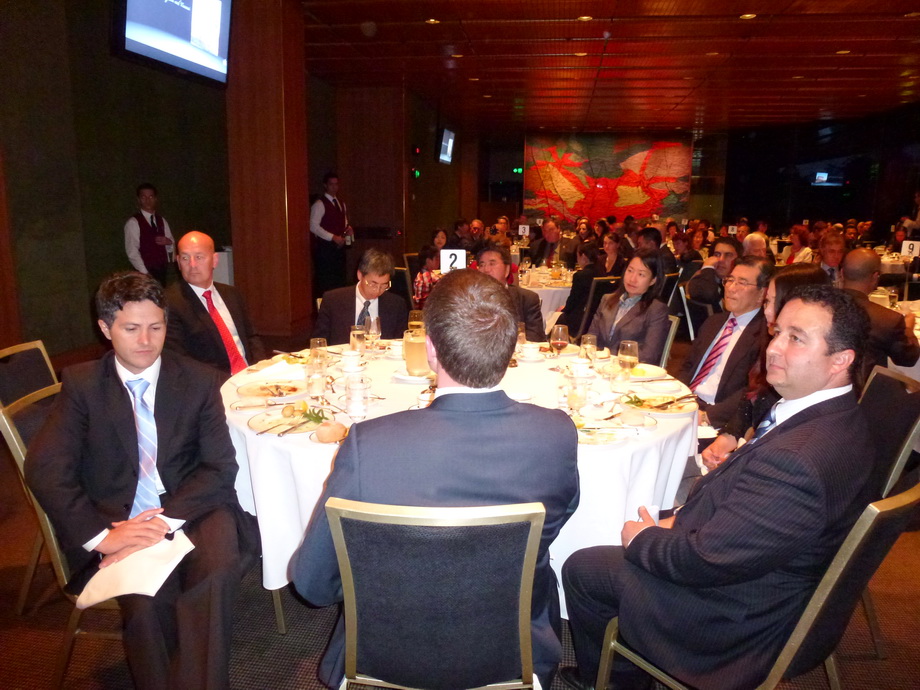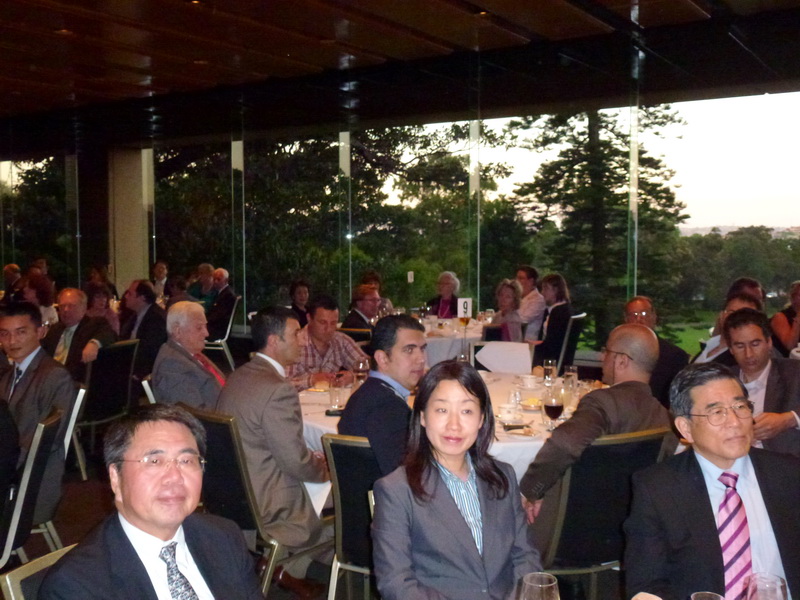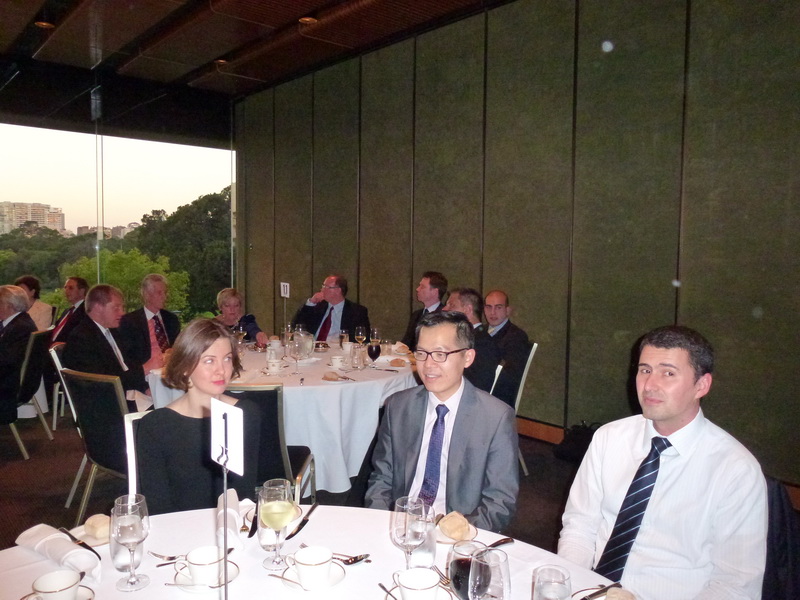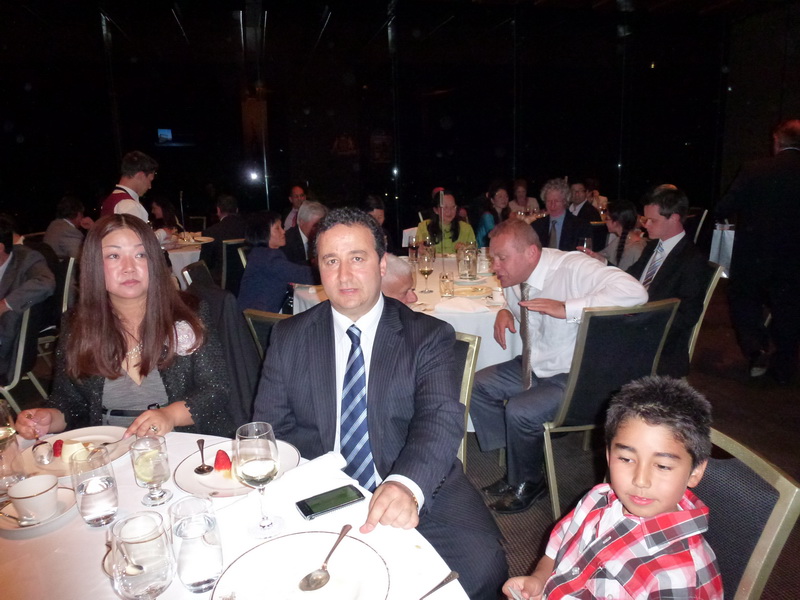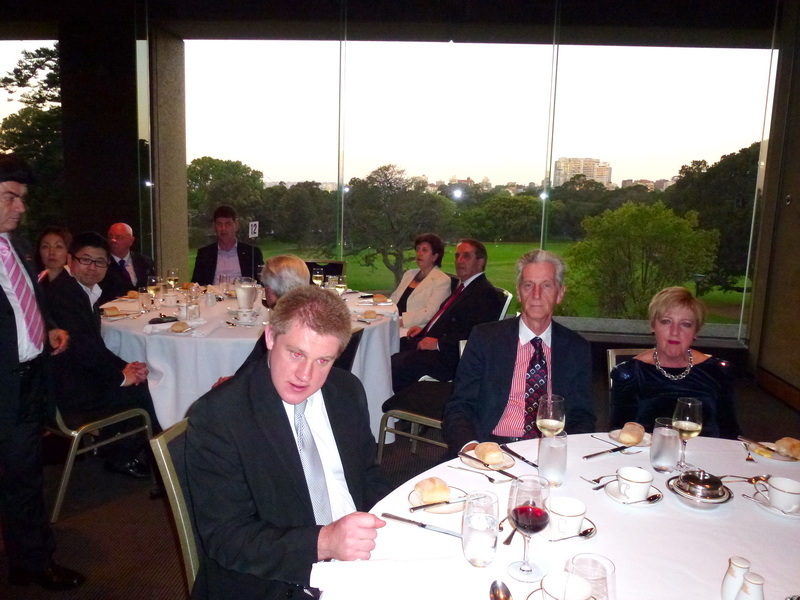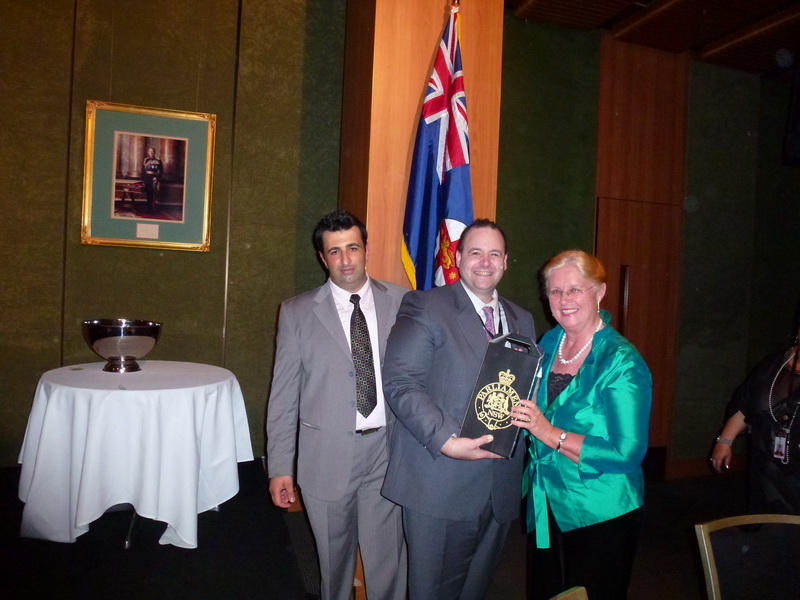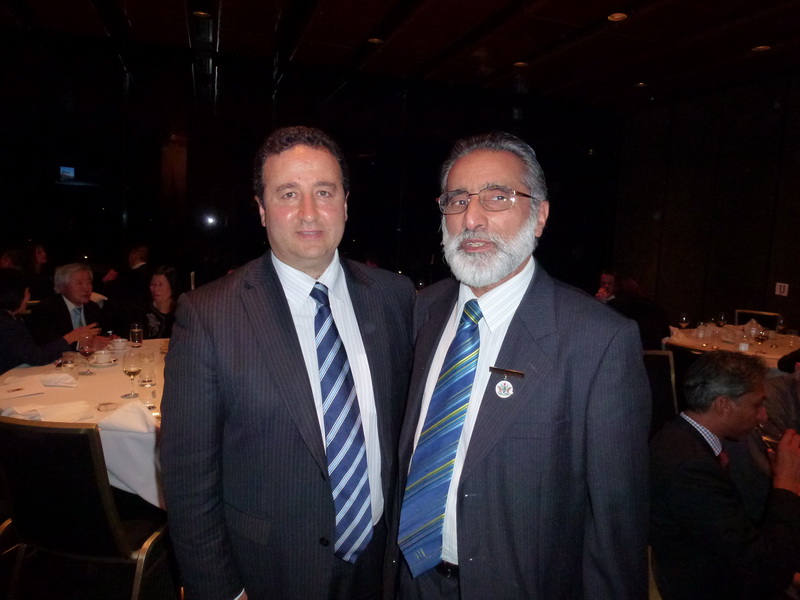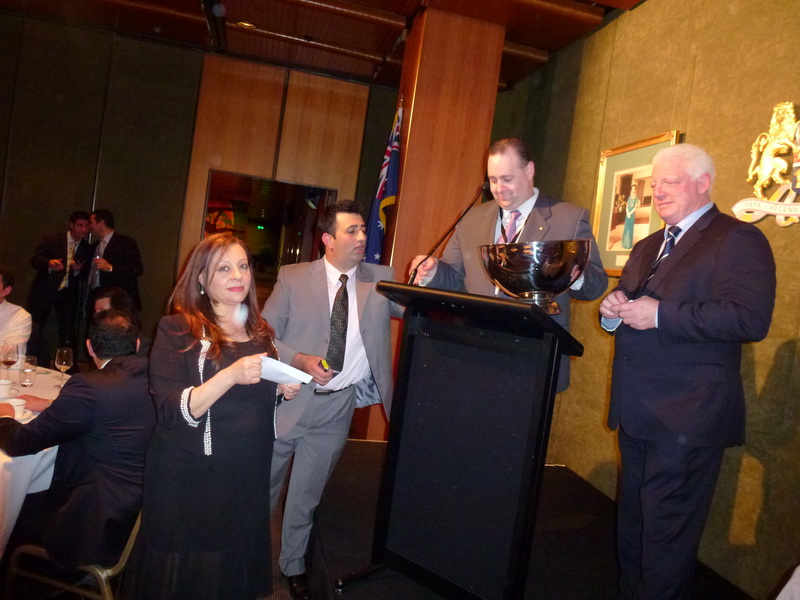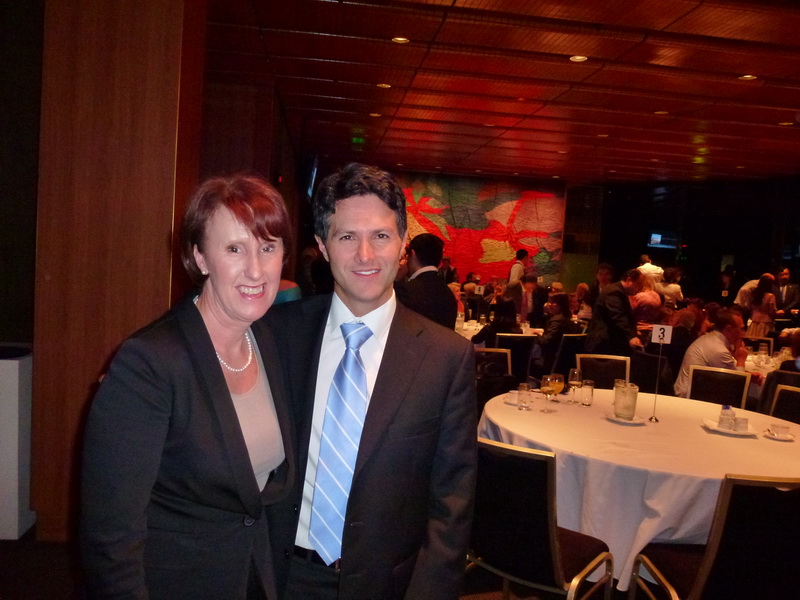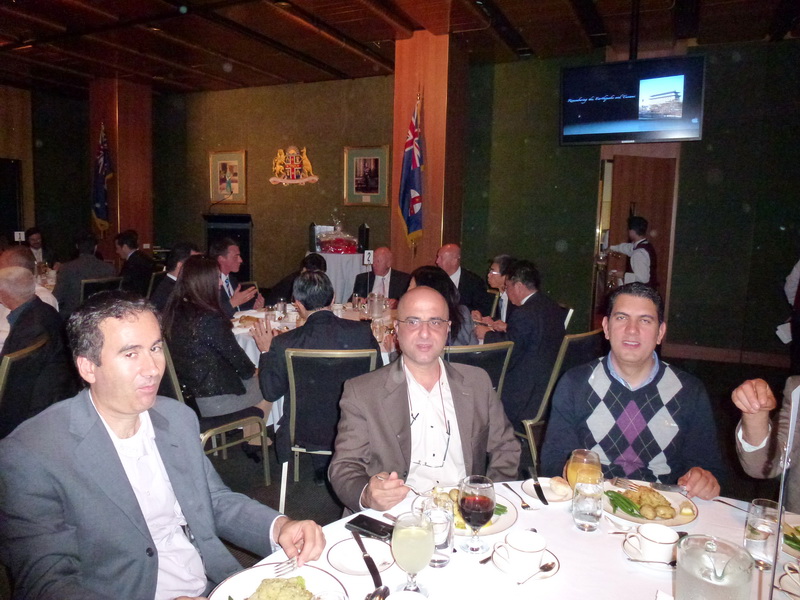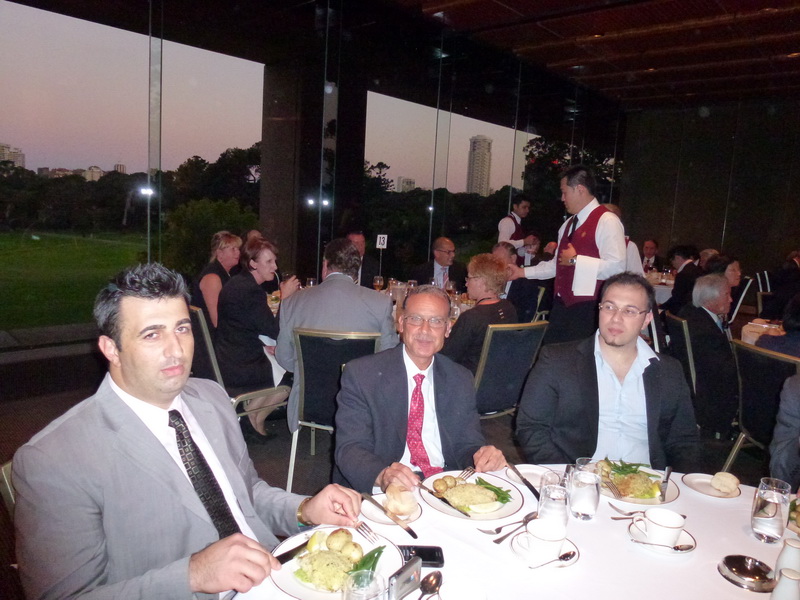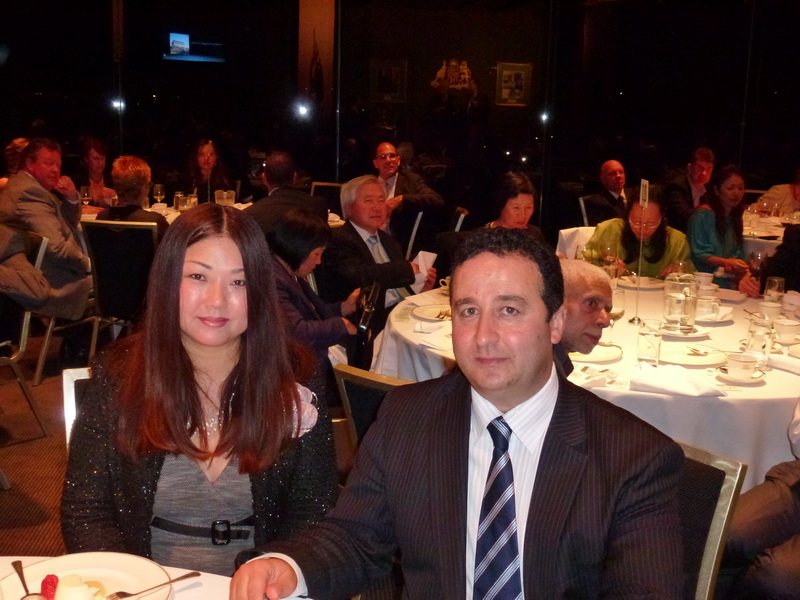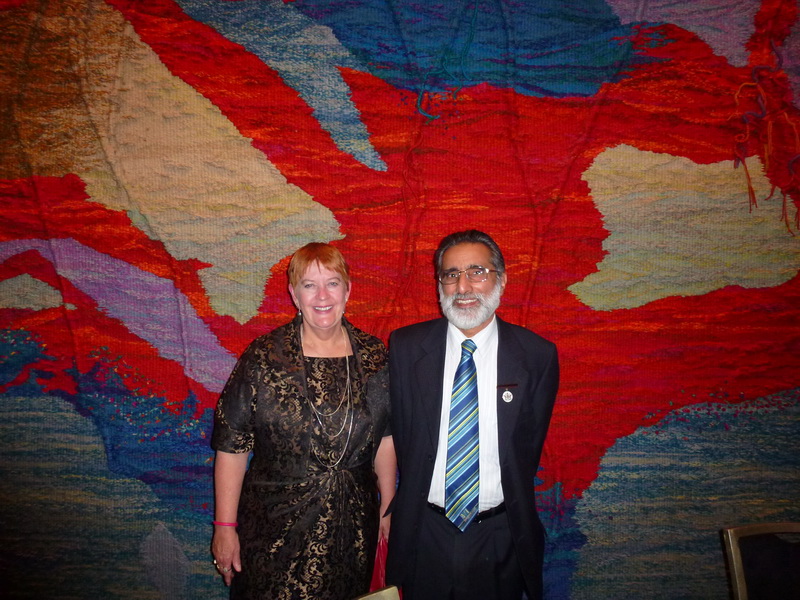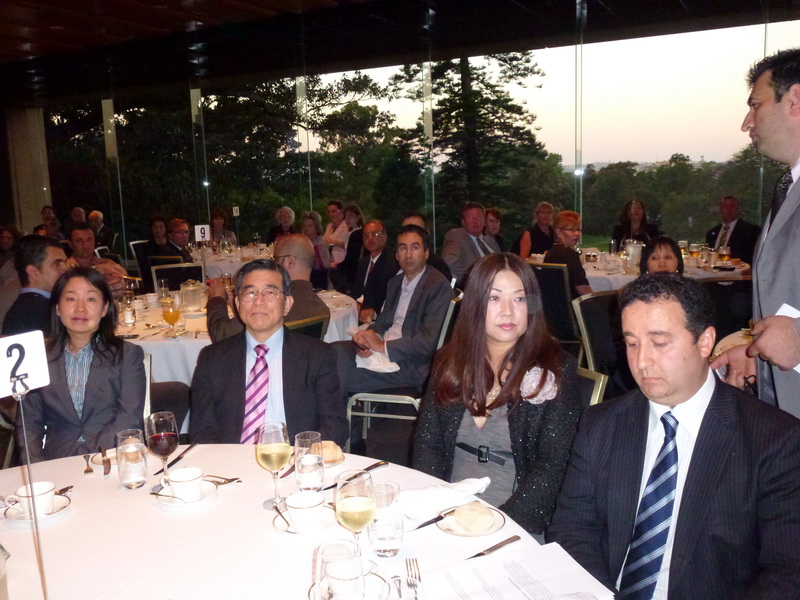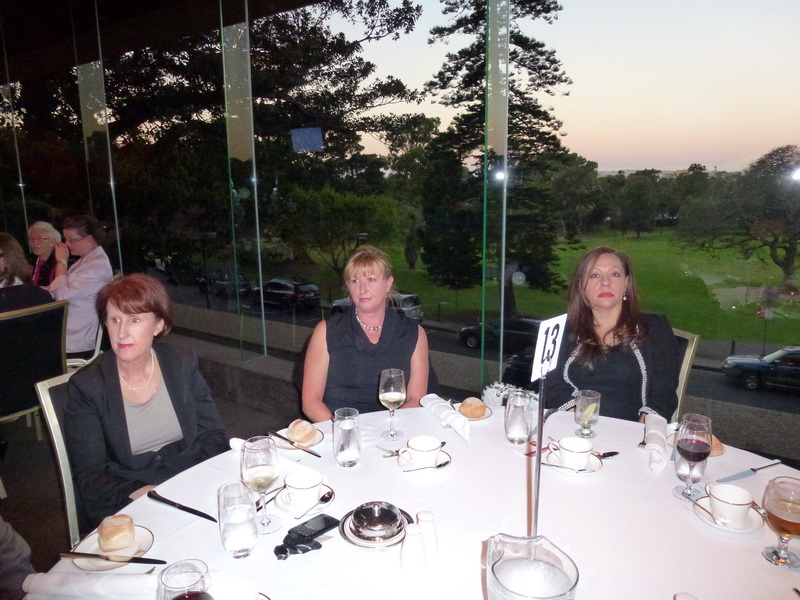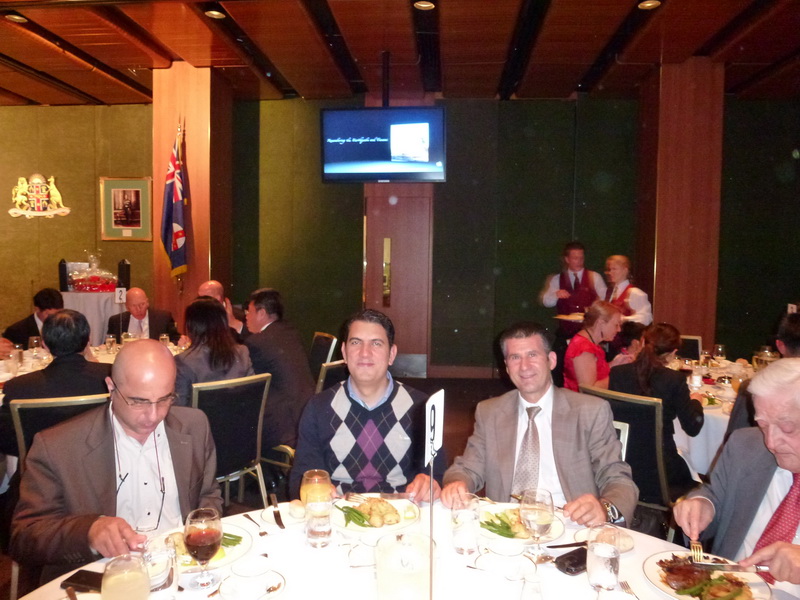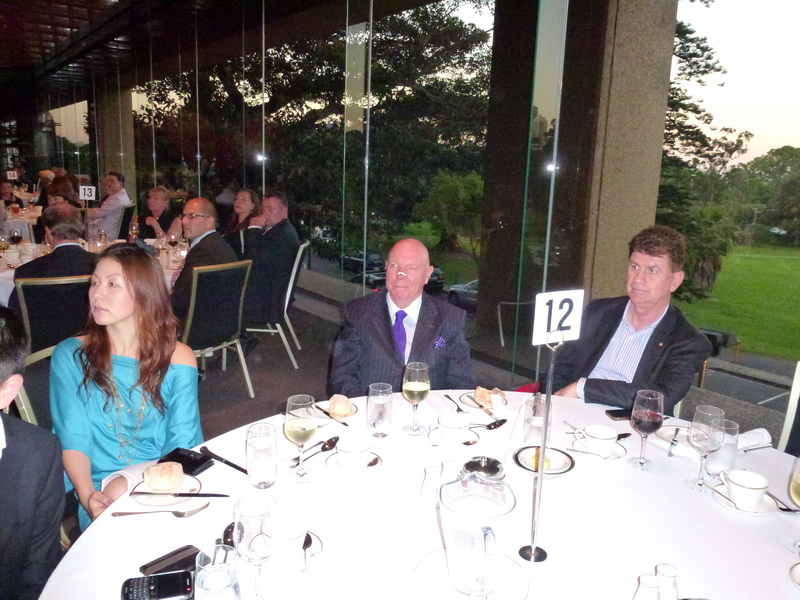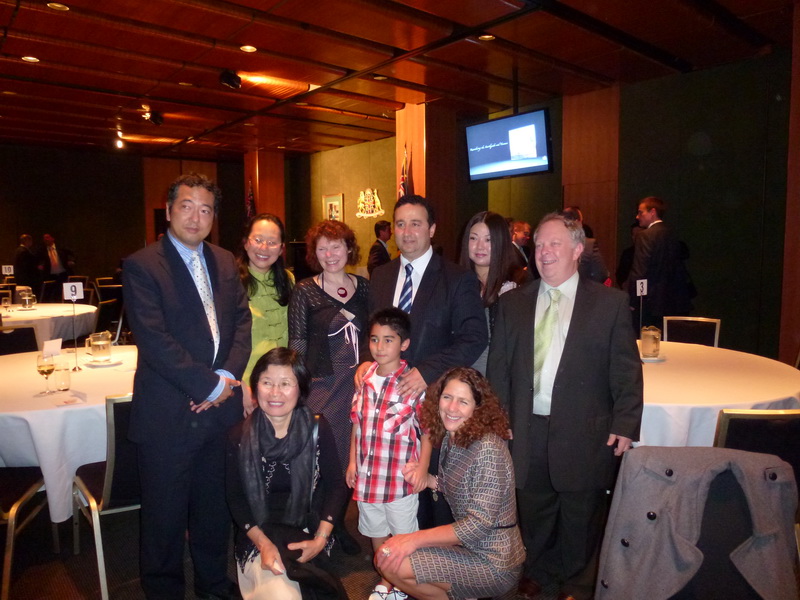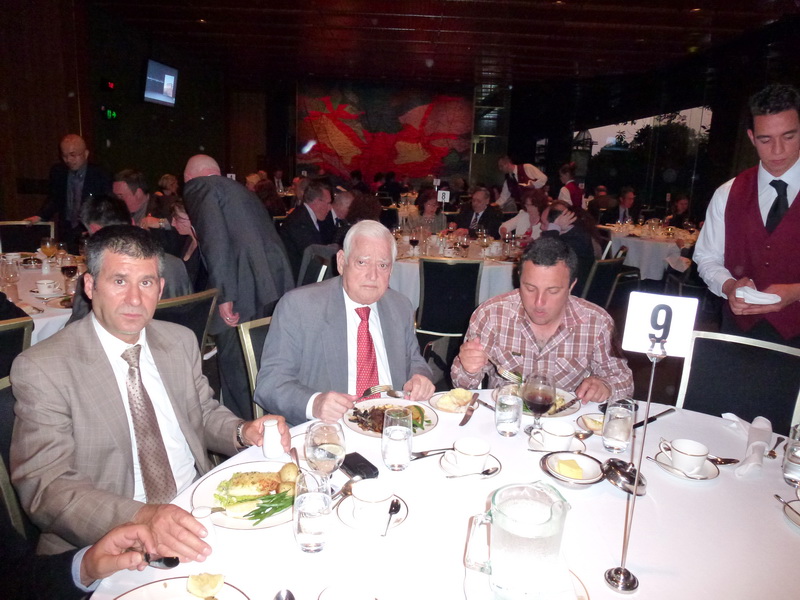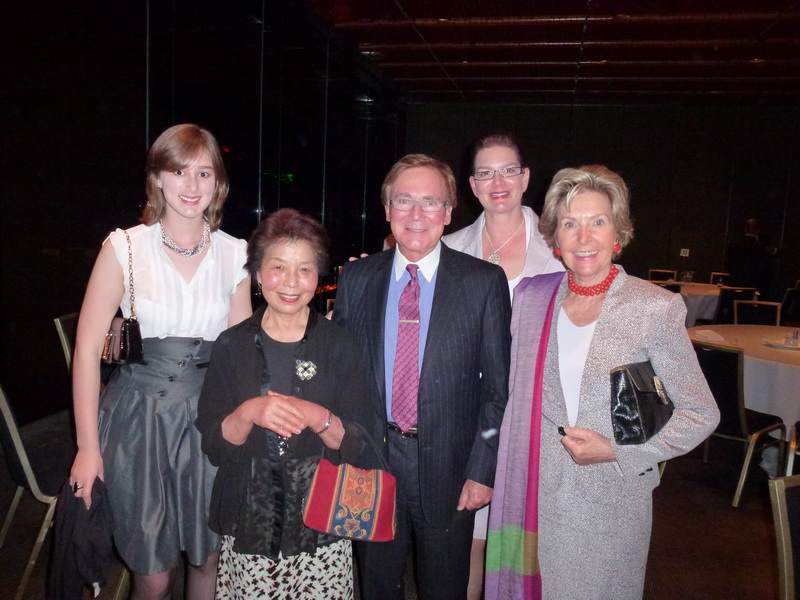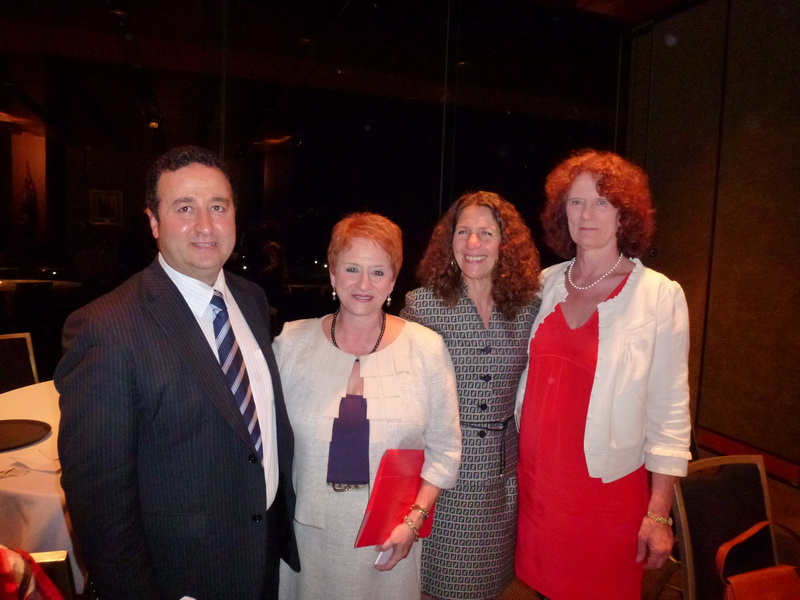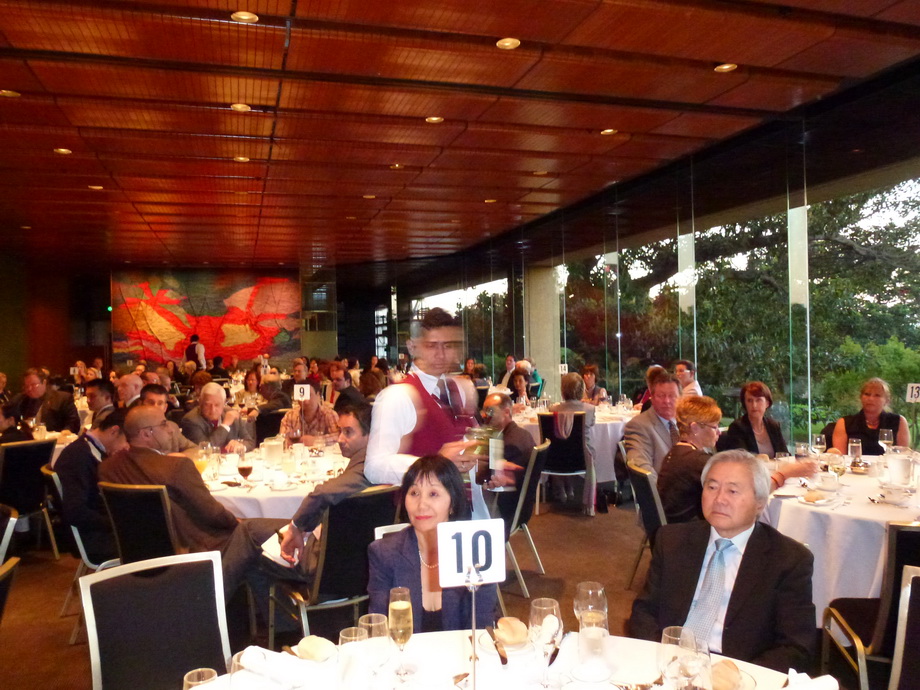 Syed Zafar Hussain of Sada-e-Watan,Mahmoud Hawat and Minister for Citizenship Hon.Victor Dominello