Sada-e-Watan Sydney ô
sadaewatan@gmail.com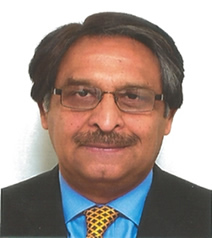 Transcript of the Joint Press Stakeout by Foreign Secretary Jalil Abbas Jilani and Ambassador Marc Grossman




Statement by Foreign Secretary Syed Jalil Abbas Jilani

I have the pleasure to extend a very warm welcome to Ambassador Marc Grossman and his team. This is his first visit to Pakistan after completion of the Parliamentary review of Pakistanís foreign policy.

Today we have reviewed a wide range of our bilateral relations and exchanged useful views on matters of mutual interests. Pakistan desires to reengage with the US and would be guided by the recommendations of the Parliament. At the core of the Parliamentary guidelines lie transparency, trust and public ownership in the bilateral ties which would strengthen our relations on a long term basis.

We have reiterated the importance we accord to our ties with the US. We have on the whole remained close allies during more than six decades of our relations. We wish to continue to revalidate our close and cooperative relations in the areas of mutual interests.

Pakistanís relations with the US are multifaceted. We wish to continue positive engagement with the US on political, economic and security fronts. We have re-affirmed our commitment that Pakistan would continue to strive for peace, security, stability and development in Afghanistan and the region and internationally which remains our shared objective.

Pakistan is keenly aware of the importance of the partnership approach in pursuance of our shared goals. We have conveyed to Ambassador Grossman that Pakistan would continue to build friendly relations with the US on the basis of mutual respect and mutual interest.

Now the floor is yours.

Statement by Ambassador Marc Grossman

Thank you very much, first let me say that I am delighted to be back. May I also take the opportunity to thank the Foreign Minister, Foreign Secretary and the entire team on the Pakistani side for the hospitality that we have been shown today. I came here today to build upon the conversation between President Obama, Prime Minister Gilani last month, as well as in the visits by Gen. Mattis, Gen. Allen, Deputy Secretary Thomas Nides and USAID Administrator. I also had the pleasure of meeting President Asif Ali Zardari in Dushanbe last month. Finance Minister Sheikh has been in Washington. He will, I am sure, convey our commitment to strengthening this very important relationship.

I first want here to relate the respect the United States Government has for the recently concluded parliamentary review process, and the seriousness with which that review process was undertaken. We can take it as something the Americans can understand very well, the public discussion of the issues of national interest. We respect the parliamentary process because we respect democracy. The task now is to begin a conversation about how to move forward, what practical steps can we take towards, as the Foreign Secretary said, advance relationship between the United States and Pakistan.

We have come here today to begin that conversation. We start with the philosophy, the United States believes in a strong, mutually beneficial partnership as the Foreign Secretary said "based on mutual respect". We respect Pakistanís sovereignty. We believe that US-Pakistan cooperation can advance the interest and security of both of our countries. We have said here, perhaps among us the ability to identify our shared interests and to act on them jointly. In February in London, when Foreign Minister Khar and Secretary Clinton got together, Foreign Minister Khar suggested that once the parliament completed its work then we get together with teams from our two governments to engage on our broad issues that are critically important to both of us, and I am here with that team, today. And we are ready to get to work. We want to work to reopen the ground lines of communication. We want to discuss several outstanding claims for the coalition support funds. We are ready to get to work on our shared counterterrorism objectives. We want, as the Foreign Minister and the Foreign Secretary suggested, to increase market access and economic opportunity and as the Foreign Secretary just said we want to work together to find ways to cooperate to make Afghanistan a more secure, stable and peaceful neighbour. We have a strong interest in the stability and prosperity of Pakistan and the region, including a prosperous, stable Afghanistan and an end to the safe heavens and enable the both sides to eliminate their threat of extremism. We have a common enemy and a common cause. Pakistan, as we always say and we have been reminded this morning, has suffered terribly in the hands of terrorists and extremists, United States recognizes that. And that means that there is joint work to do to defeat violent extremism. As the Secretary Clinton has recently said that there needs to be a coordinate and considerate effort to combat extremists of all kinds who ever be a threat. Here I would like to talk for a moment about the events of November 26 we have offered our deepest regrets for this tragic incident and I came here today to offer our sincere condolences to the families of Pakistani soldiers who lost their lives. We respect your losses. And we are committed to take steps to prevent such incidents from happening again in Pakistan or Afghanistan. We are also looking forward to tomorrowís trilateral meetings between Pakistan, Afghanistan and United States, the meetings between the representatives of the governments of Pakistan and Afghanistan to continue to discuss the important issues related to the Afghan peace pross and how that process is to be supported by Pakistan and the United States. I also want to underscore if I could with what the Deputy Secretary Nides and the USAID Administrator said a couple of weeks ago when they were here. One of the interests we share in the growth of our economy to create jobs and prosperity for our citizens, we concentrate our efforts in the fields of energy, education, health, stabilization and we hope and believe that our contributions would help Pakistan become an even more prosperous and democratic state. Our goal is to move to our relationship based on trade and private sector investment we want to conclude the bilateral investment treaty and if I could take the opportunity to refer US journalists to the excellent Walls Street Journal appeared by Finance Minister Sheikh the day before yesterday as he very clearly focused on the trade opportunities. We recognize Pakistanís challenges of the past year. We respect the fact that the parliament took the time, made the efforts to review this relationship. We should have a relationship which is enduring and strategic and clearly defined. It should be about identifying our shared interest and acting on them jointly and this relationship should benefit both our nations and the security and prosperity of Pakistan and United States and of the region. Thank you very much and now we are looking forward to your questions.

Q & A Session

Q: Though itís hard but let me welcome you here on your visit to Pakistan after almost six months. Sir you have gone through the parliamentary guide lines concluded after the parliamentary review process regarding Pak-US relation. Would you care to elaborate on the points where you have reservations?

Secondly I want to ask about the demand, as been made by Pakistan, for an unconditional apology from the US President Obama for the Salala incident?
Third question is regarding the dronesí attacks as there is a growing demand in Pakistan as well as other parts of the region that these drone attacks should be immediately stopped what decision has been taken in this regard?

A: Ambassador Grossman: I appreciate you are welcoming me back here as I have said to a number of people this morning that I missed very much the conservations with the Government Officials, the Parliamentarians, the civil society so I have missed being back and I am glad to be back. For your three questions, let me be as clear in my answers as you were in your questions.

First, I think the job of the United of State of America is to respect the points parliament has made and I think it would be very useful for me to say that, as I am not a Pakistani but in my view the Parliament has spoken about Pakistan being a sovereign country, Pakistan being more successful, Pakistan playing its proper role in the region and we respect all of these things. Now it is for us to figure out how we have to move forward.

On your second question, I think the President Obama, sir, has spoken on this issue extremely elaborately and he did just as I did because I am quoting the loss, condolences to the families and we regret for what happened and very importantly conveyed his commitment to Pakistan and Afghanistan that it never happen again.

On your question of counterterrorism, as we have been talking for last many months, I would answer your question by saying that we have jointly, an effort to make, to counter terrorism and other extremist groups. This is one of the issues, we talked about this morning that how to deal with this challenge together and I hope this afternoon with some other working groups we can continue to do related to the recommendations as how to move forward.

Q: Obviously when the two sides talk about these issues, the reopening of the NATO supply is one of the aspects, I wish to ask from Excellency, the Foreign Secretary and you the Ambassador whether Pakistan has decided to reopen the NATO supply?

A: Foreign Secretary Jilani: The question of reopening of NATO supply has been part of our discussions. There is going to be another exploratory meeting to look into various related issues. Let me make it clear that the arrangement with regard to the NATO supply which existed in November would no more be valid. We have to work out new arrangement and the process will begin according to the instructions by the Cabinet.

Ambassador Grossman: As I can just add to that, thank you for the question, obviously no decision has been taken for the reasons the Foreign Secretary just told. We did not come here this morning to sit with the Foreign Minister to expect the decision. We did seek mutually, as the Foreign Secretary said, for the follow-on conversation this afternoon and probably the both sides can lay out their perspective as how to move forward and I am greatly benefited by the fact that I have with me some excellent people who can work on this issue and we are really looking forward as to how to open these lines of communication back.

Q: Sir both of you have spoken about the ground lines of communication and the counterterrorism, would you like to tell us specifically that what progress has been made on the issue of drones and to get back to the normal relationship between Pakistan and the US?

A: Foreign Secretary Jilani: well, with respect to drones, the policy of the government is very very clear. We consider drones as illegal, counter productive and accordingly unacceptable. This is an issue which has been a topic of discussion in all our meeting including the one, this afternoon. This is an issue which has been discussed at the highest levels of civilian and military leadership. As we have been re-engaged at various levels we would also like to find a solution which is in accordance with the recommendations and the spirit of the Parliament, as well as ensures respect for Pakistanís sovereignty and territorial integrity.

Ambassador Grossman: As you pose the question that what progress have been made I would say that we are here to discuss all these very issues and I have a delegation with me. Let me tell you that nobody came here this afternoon to meet the Foreign Minister and Foreign Secretary expecting that we will solve these problems. Our goal was, and I believe their goal as well, is to get ready now to take the next step. We had good discussion including the Foreign Minister, Foreign Secretary, my self and others, to set the basic philosophy and now our team will try to solve these problems and this is the job given to us.

Q: Sir we have been listening from various spokespersons from the United States at various levels that the US respects the parliamentary process and the recommendations but there is a difference in respecting the recommendations and accepting them. How will this relationship move forward without accepting them as by doing so you will be bypassing the Parliament which you respect?

A: Ambassador Grossman: Let me say that we live in a democracy as well. We have a Congress and we are quite used to this. Parliament of Pakistan has spoken about the recommendations, we respect that and now working with the government of Pakistan we are trying to figure out how to implement them. It is not for me as someone who is not a Pakistani, to give you advice about that. Now the job is to begin a conversation that how to make them operational and that is what we are doing.

Thank you very much.