Sada-e-Watan Sydney ™
sadaewatan@gmail.com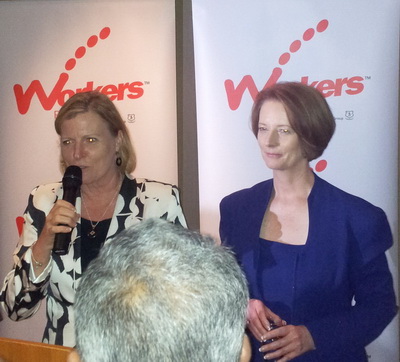 Federal Member of Parramatta Julie Owens hosted a Reception for PM Hon.Julia Gillard
Last week,the Prime Minister and key federal ministers attended a community cabinet at Macarthur Girls High School. The Prime Minister.Ms Gillard spent most of the afternoon in western Sydney making several announcements and held some private meetings.Federal Member of Parramatta Julie Owens was with Prime Minister.Julia Owens is very close with PM and Julie was first elected as Member for Parramatta in 2004 and re-elected in 2010.
On Wednesday,4th April 2012 at Parramatta Workers Club a meet and greet Reception was hosted by the local Federal Member,the Hon Julie Owens MP. During the function, the President of the Pakistan Association Mr Iftikhar Rana and the Senior Vice President Pakistan Australia Business Council Kashif Amjad met with Prime Minister Julian Gillard.

Senator Bob Carr Minister for Foreign Affairs & more than10 Federal and State Members of Parliament attended the function of Prime Minister Julia Gillard.

The Prime Minister Ms Julia Gillard appreciated meeting members of the Pakistan community, and their work within Australia. The Prime Minister was also asked about why she was not attending the launch of the play Yes Prime Minister which she laughed and said , too much work to do with Kashif Amjad and Iftikhar Rana and Amirinder Bajwa (UIA President).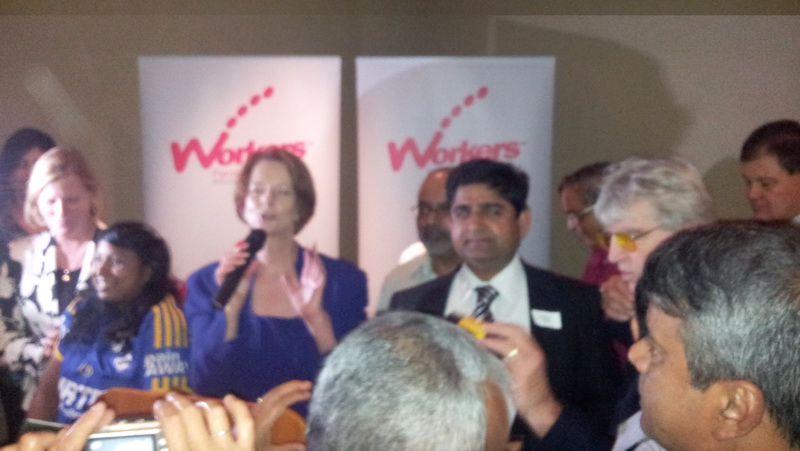 Julie Owens MP with President of the Pakistan Association Mr Iftikhar Rana
Julie Owens MP with President of the United Indian Association Mr. Amarinder Bajwa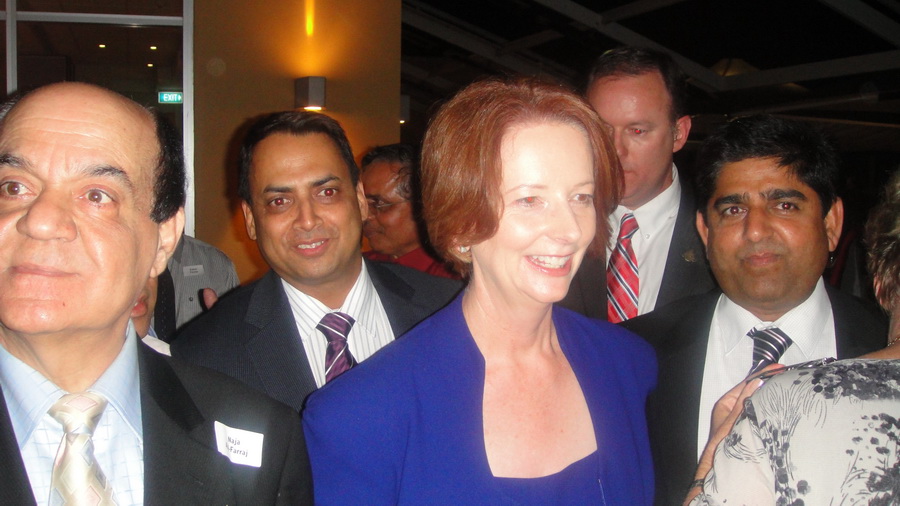 Email Sada-e-Watan to a friend!