Sada-e-Watan Sydney ™
Sadaewatan@gmail.com

Ameer and Missionary Incharge Ahmadiyya Australia Mahmood Ahmad Shahid passes away
Dear Media and Community Friends,
This is to inform you with deep sorrow that our belovered National Head and Missionary In-Charge of the Ahmadiyya Muslim Association Australia Mr Mahmood Ahmad has passed away at 7.42 pm on Wednesday, 23rd April 2014. He suffered from a serious stroke on Tuesday afternoon and was taken to the Blacktown Hospital in Western Sydney.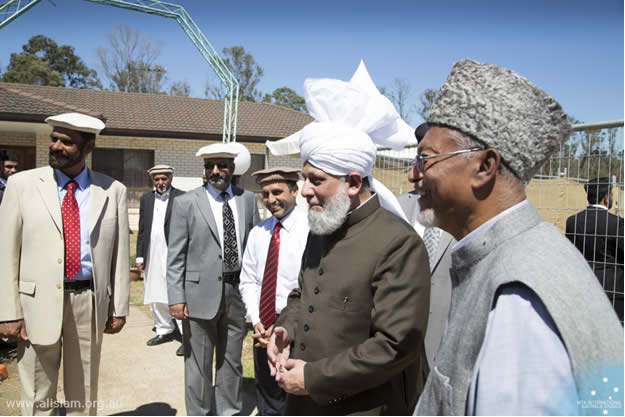 About 3000 grieving members and community friends are expected to participate in the burial of late Mr Mahmood Ahmad. The community members are coming from all states and territories. The burial will take place at Baitu Huda Mosque,20 Holinsworth Road Marsden Park NSW 2765 on Saturday 26th April 2014 at 2:00pm.I assure you if you come and visit our mosque on the funeral day, you will see how much people loved this man.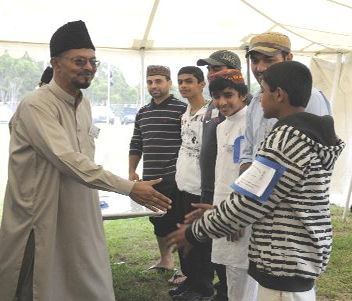 While he was a spiritual father figure of the community he has initiated numerous programs to reach out to the broader community. He worked his entire life for peace, reconciliation, harmony, interfaith dialogue and for the progress and development of Ahmadiyya Muslim Community in Australia.

Our deepest condolences are with the family and all the grieving members of our community.

Please contact me for any further information on 0435180498.

Thanking you in advance for your support.

Yours Sincerely,
Mirza Ramzan Sharif
National Secretary External Affairs
Ahmadiyya Muslim Association Australia
Mobile: 0435180498
ramzansharif@gmail.com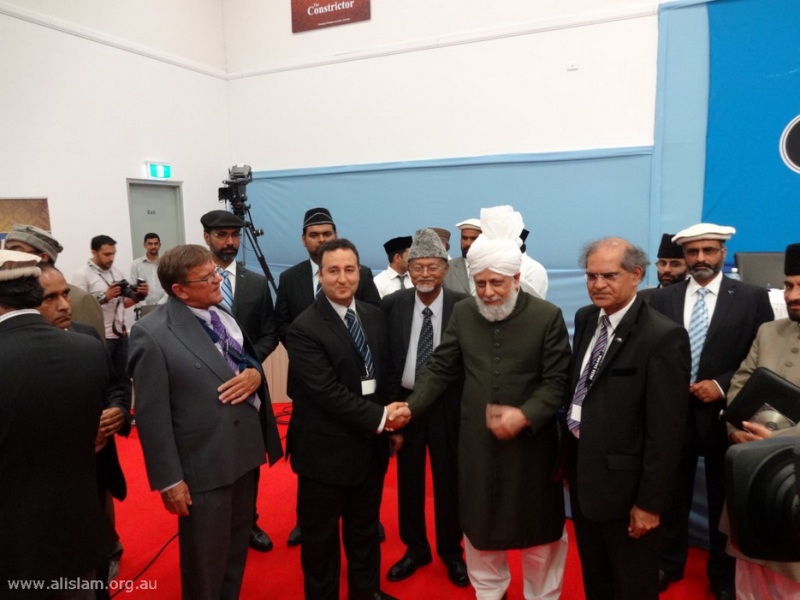 *****************************************************************************
Vale Amir Sahib RIP
By Harish Velji
I was delivered a fatal blow to night when I heard from the Secretary of the Ahmadiyya Muslim Association Sheikh Khalil, that the head Missionary Amir Sahib, Mahmood Ahmad Shahid of Ahmadiyya Muslim Association had passed away.
Amir Sahib treated me like his son and I always I was invited at his home. Sometimes he himself would make sweets for me. We would ring each other and have a long chat on some very serious issues. He would be very upset if we had not chatted for a while. In fact I sent an apology two weeks ago for not talking to since being back from India in mid-February.
I can recall arranging a meeting with Former Foreign Minister Hon Bob Carr on a very serious issues affecting his community and accompanied his delegation to the meeting.
When I had met him last Saturday I did not realise that would be our last meeting. I hugged him good bye and he whispered to me that he will see me at his home in two weeks and will have sweets for me. Last Saturday was first ever meeting where we did not talk on community issues. He said to me that we do next time when we meet.
He loved Senator Sam Dastyari's presence. He was very appreciative of Aisha Amjad coming to the mosque and of her work. He found at total ease with them. He wanted to know more about them. In fact he had lunch with us and was surprised that I had not eaten more sweets. I told him that I was keeping space for my visit at his home.
Last year when Hazrat Sahib came from London, I was introduced and I could not understand what it meant. Aisha translated to me that Amir Sahib thought very highly of me.
May Allah in His Mercy grant him peace, may his grave be part of Jannatul Firdaush and an abode of light.May Allah the Almighty make him pass successfully in all the stages of the life after death. Ameen!