Sada-e-Watan Sydney ™
sadaewatan@gmail.com
Multicultural Eid Festival & Fair 2005 was a Great Success
(Media Release to Sada-e-Watan Sydney)
The popular Sydney's annual Multicultural Eid Festival & Fair (MEFF) was held last Sunday on 20 November 2005 at the Fairfield Showground, Sydney, Australia. Again, the turn out reached tens of thousands of people celebrating Eid under Australian Multiculturalism. The audience were entertained by new cultural performances, increased variety of rides, much improved organisation and very smooth management of the festival.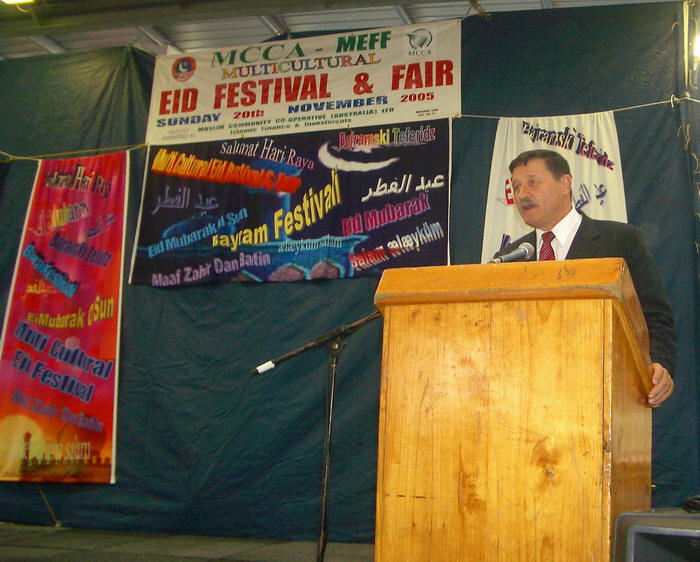 The Chief Guest, Hon John Cobb, MP & Federal Minister for Citizenship and Multicultural Affairs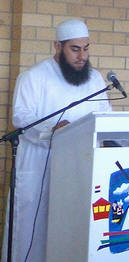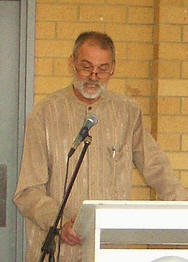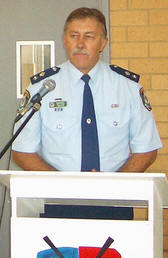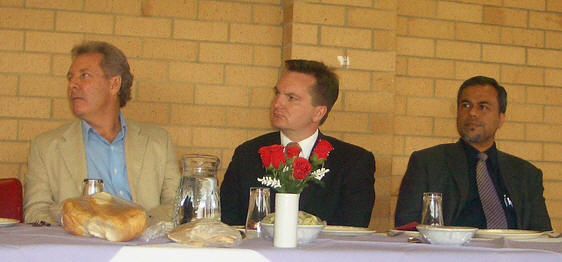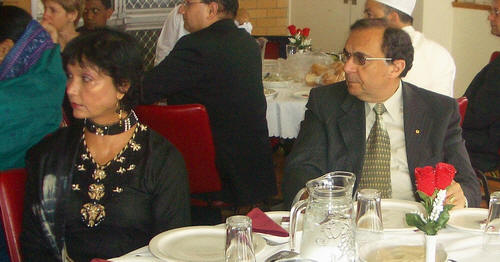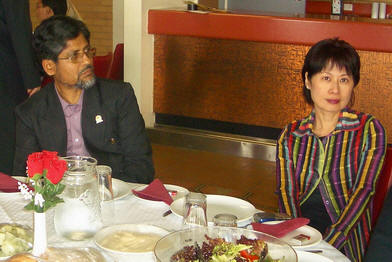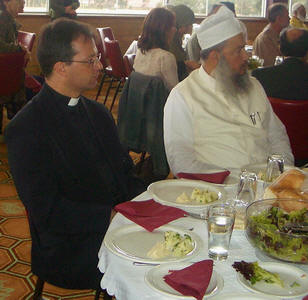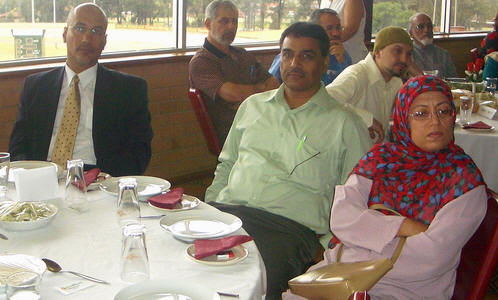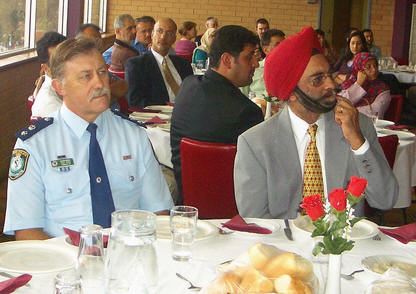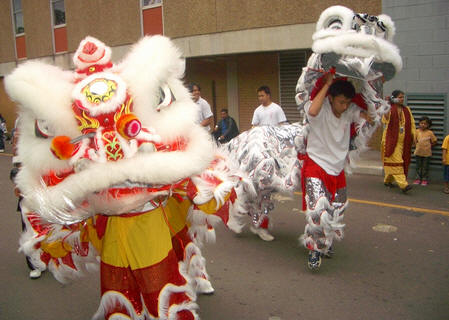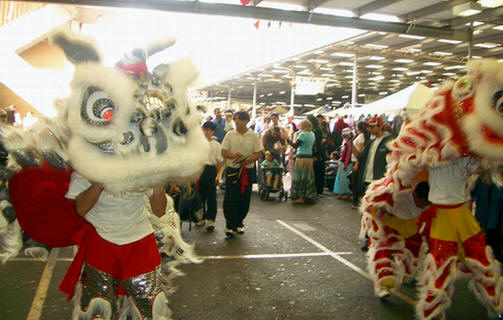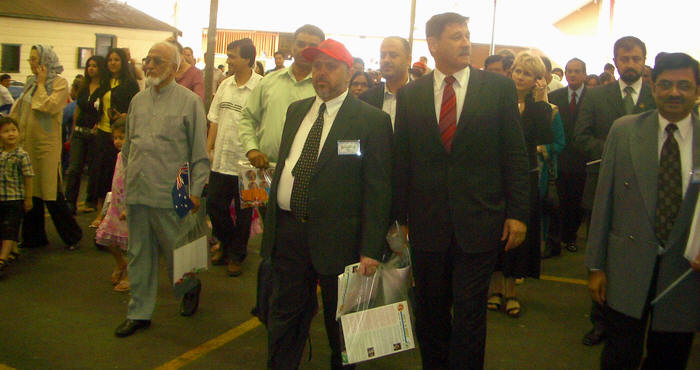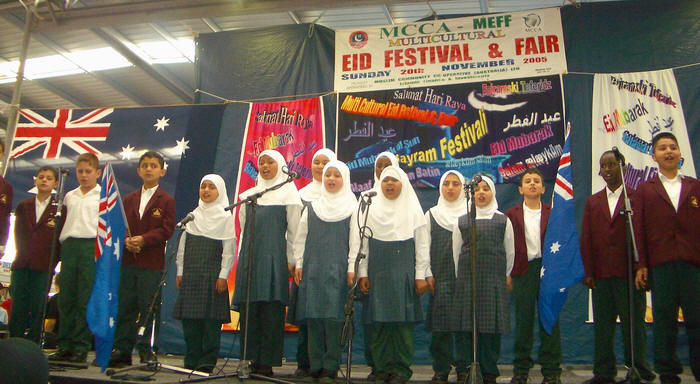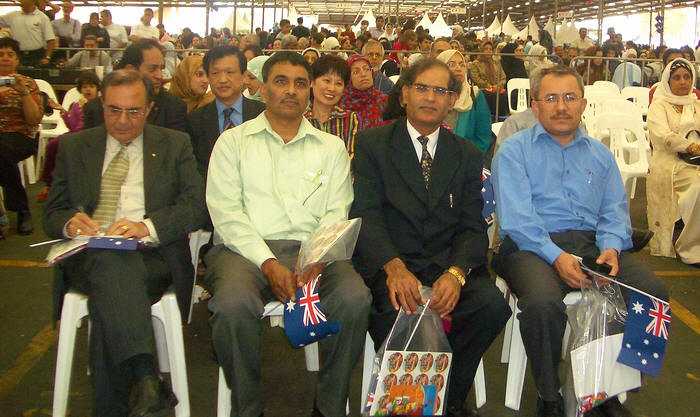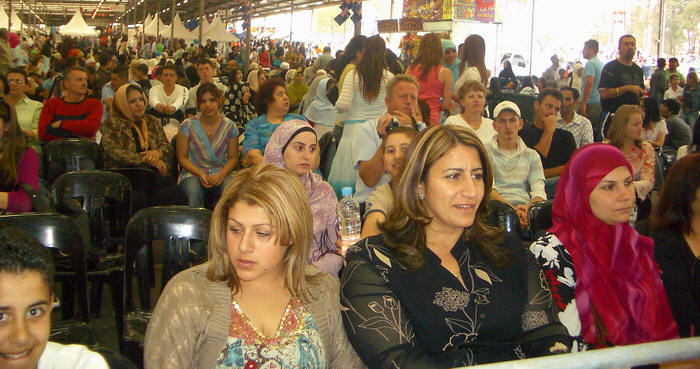 The following are samples of messages received:
Wonderful Organisation
"Appreciation
I had a stall in the 2005 Eid Fair (stall 19- Adorable).
I would like to thanks MEFF for the wonderful arrangement in terms of
overall organisation and administration of the Eid fair.
This was my first experience and I think your staff have done a wonderful job.
Well done"
Multicultural Muslim Experience
"It makes my job worthwhile when I know that there are many in the
community, like me, who love our multicultural society and all that it
offers. It would be good for many more in our community to have such a
'Muslim experience' as was on offer at the festival. I hope it continues to
grow and prosper. I look forward to my invitation for 2006.
Splendid Festival
It was an honour and pleasure to be invited and to read poems at your
splendid Multicultural Eid Festival and Fair Luncheon yesterday.
Please give my thanks and congratulations for this inspiring event to all members of the Consortium........ .
Interfaith Guests
This year's invited guests, in addition to Muslim leaders, included a large contingent of interfaith people including a number of Christian, Jewish, Hindu, Sikh and Buddhist communities representatives who joined in the festivities. The Chief Guest, Hon John Cobb, MP, Federal Minister for Citizenship and Multicultural Affairs was highly fascinated by the festive, crowded and colourful atmosphere and highly commended the organisers for their efforts.
Program Highlights
The festival was open all day; stall holders coming in at 7 am for setting up while gates opened to public by 9 am. Cultural programs started at 11.30 am and ran till 6 pm. The invited guests had formal lunch at 1.30 pm at the Parkland Function Centre with the Main Ceremony starting at 2.30pm. The festival closed around 7pm.
Organisers & Sponsors
The festival is organised by the Australian MEFF Consortium Incorporated with its executive committee of 28 people and a large team of almost 100 volunteers in a spirit of cooperation. The festival is sponsored by Muslim Community Co-operative (Australia) Lltd (MCCA) together with Islamic Foundation for Education & Welfare (IFEW), Andalus Book Store, Homebush Halal Meats, Grand Apollo Function and Conference Centre and Interfaith Youth Friendship Centre (IYDC).
Zia Ahmad, President of MEFF wishes to thank the MEFF Executive Committee members for a superb organisation, Stall Committee for excellent arrangements, large team of volunteers and supporters for their enthusiasm and dedication and our guests and patrons for attending this wonderful event and making it a great success.
MEFF 2006 will be held on Sunday 29 October 2006 at the Fairfield Showground and the preparations have already started. The stall bookings will start early next year. Early bird discounts will be available.
MEFF CONTACT: For further information, please contact MEFF Office Phone (02)9823 2063 Fax: (02) 9823 3626 or via email
meff@ifew.com
, or by visiting the Website on
http://meff.ifew.com
.
MEFF Office Bearers (Management Committee Members 2005-2006)
1. Ahmad, Zia President
2. Ahmad, Najm Vice-President 1
3. Khalil, Usaid Vice-President 2
4. Jamil, Zahid Vice-President 3
5. Alsalami, Ali Secretary
6. Siddiqui, Abul Fateh Assistant Secretary
7. Ahmad, Manar Treasurer
8Ahmad, Sakinah Assistant Treasurer .