Sada-e-Watan Sydney ™
sadaewatan@gmail.com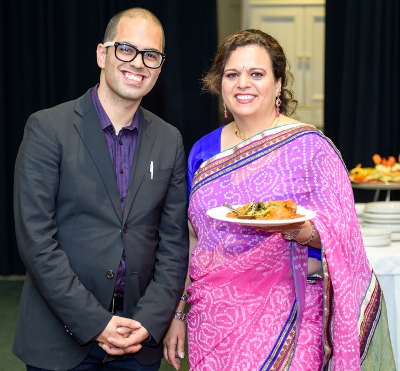 Daniel Mookhey MLC and Michelle Rowland MP
More than 170 attended Fundraising Dinner for Shadow Minister of Multiculturalism and Citizenship Hon Michelle Rowland
Hon. Michelle Rowland Shadow Minister for Multiculturalism and Citizenship had a fundraiser and brought her journey alive to the Gujarat early in the year. Michelle wearing a bhandani saree presented a slide show talking briefing about what she did whilst attending the Vibrant Gujarat function in Ahmedabad.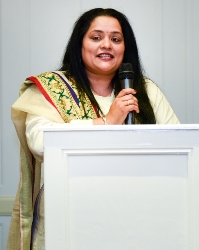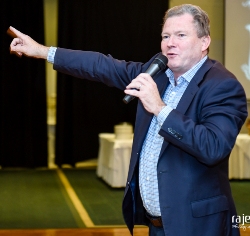 The journey took through the meetings with Chief Minister for Gujarat - Smt Anandi Ben, Mr.Saurabah Patel - Minister for Finance, Energy and Petrochemicals, Mines Minerals, Cottage Industries, Salt Industries, Printing and Stationery, Planning, Tourism, Civil aviation,Prof Vasu Ben Tridevi - Minister Women and Child Welfare, Mr. Nanubhai Vanani - Minister for Sports and welfare) , Hon Ramanlal Vora - Minister for Social Justice and Empowerment (including welfare of Scheduled Castes, Welfare of socially and educationally backward classes.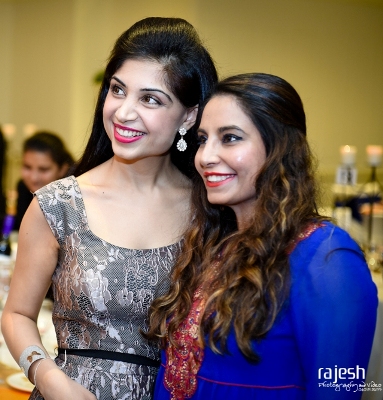 In her busy schedule she also visited Dada Bhagwan Foundation and also met Deepakbhai Desai their head, Swami Narayan Akshaydharm, Institute of Management, ISSO Shree Swaminarayan Temple Kalupur, took part in Kite festival with Praful Patel who had earlier visited Sydney during Modi Visit, attended dinner organised by Gujarat Chamber of Commerce and Industries and hosted by Adani Group in Shantigram, Vibrant Gujarat - participated in country seminar etc, Guru Govind Dham, Kalhaar Golf Club, Awards Night - Kalhaar Golf Club, Adjal Stepwell.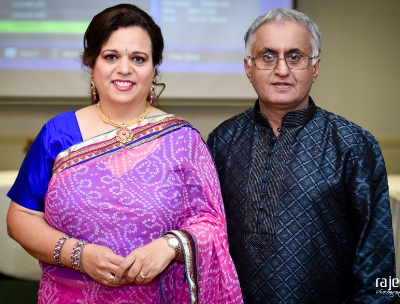 Hon. Michelle Rowland MP and Harish Velji
Other meetings were with Union Minister Hon Harsimrat Kaur Badal -Minister for Food Processing and former Foreign Secretary and Indian High Commissioner to India - Sujata Singh along with meetings with Former Actor and MP Paresh Rawal and former Administration Manager of the Adani Group Brigadier Bhatti.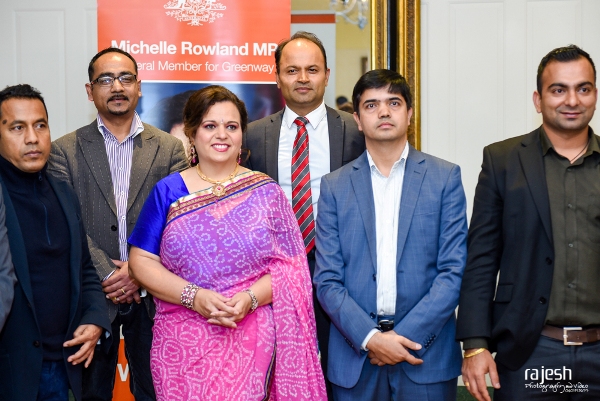 About 170 people where there to support Michelle at the Dezire Function Centre in Sydney. Aisha Amjad and Harish Velji were about a week earlier to arrange Michelle's trip and who also had a series of meeting and visits to the other to numerous places.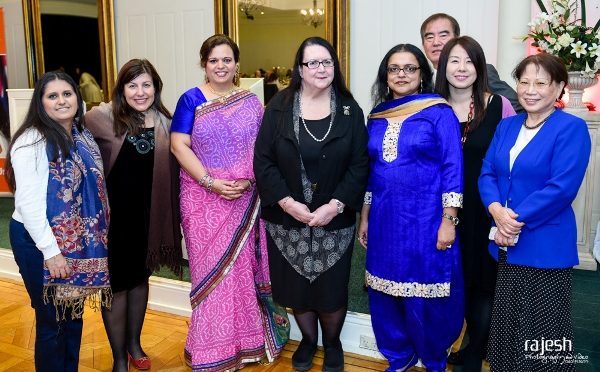 At the fundraiser also present were Nathan Rees Former Premier of NSW, Hon Sophie Cotsis Shadow Minister for Multiculturalism and Former President of the Upper House Amanda Fazio. Newly appointed MLC Daniel Mookhey also graced the occasion. Also Imran Syed travelled all the way from Victoria for this function. By the way he is candidate for the Federal Seat of Murray and is from the Labor Party.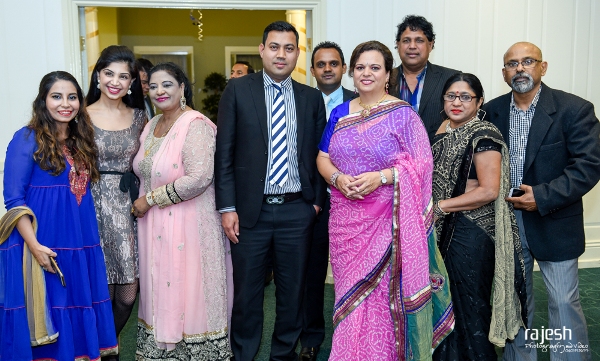 There were was an auction of the signed 2000 Olympics Indian hockey jersey donated by Rajvinder Singh-Kittu and also a cricket bat signed by the Australian team that played against South Africa early this year. The night ended with the Bollywood moves. Romil Wadhwana and Bhavesh Trambadia of Bawarchi arranged special food for people with special needs. Parul Mehta for being a great MC and assisted by Yogesh Patel for great help. Great thing was that all of the sub-continent community was represented. Nirmal KC who is from the Nepali community spoke on the recent earthquake in Nepal. Photographs were taken by Rajesh Kumar.