Sada-e-Watan Sydney ™
sadaewatan@gmail.com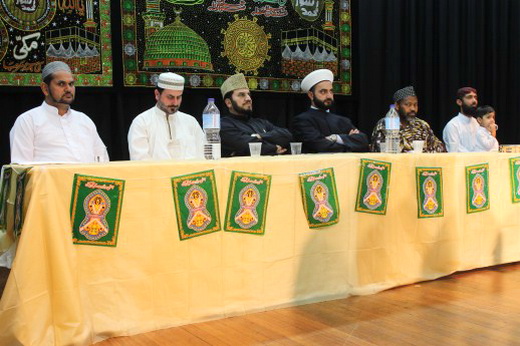 Qari Sadaqat Ali attended Milad un Nabi function of the Blacktown Islamic Association Sydney
On Wednesday 22nd of February 2012, Blacktown Islamic Association celebrated Milad Shareef in honour of the birth of Prophet Mohammad (PBUH). The Milad Shareef was celebrated during week day but because of the Love of Prophet (PBUH) there was gathering of more than 350 distinguished guests.
Hafiz Raza Imam of Blacktown Islamic Association and Sheikh Ibrahim gave lectures on the importance of Eid Milad un Nabi. The Milad Shareef was celebrated by different reciters of Naats in different langues . Some of the performers were from different communities like Malaysian,Turkish,Sudnies, Lebanease,Fijians,Bangladeshies, Indians and Pakistanies.
Qari Syed Sadaqat Ali also attended the Milad Shareef all the way from Pakistan and his performance was liked by all the guests. These Milads are not only celebrated by Pakistanis but the function on Wednesday 22nd February 2012 proved that the Milad Shareef is celebrated by all Muslims of the different parts of the universe.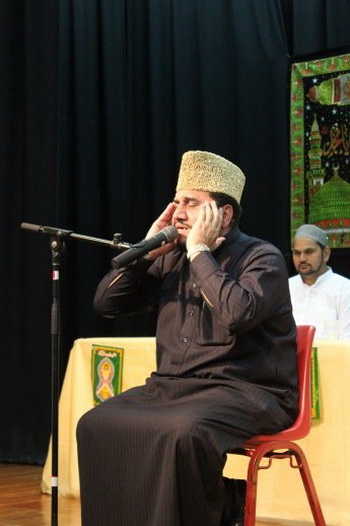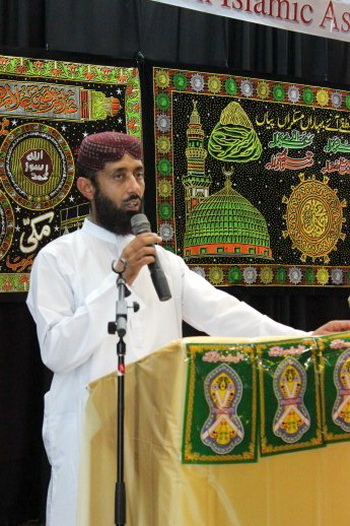 Qari Syed Sadaqat Ali Hafiz Mohammed Raza