Sada-e-Watan Sydney ™
Sadaewatan@gmail.com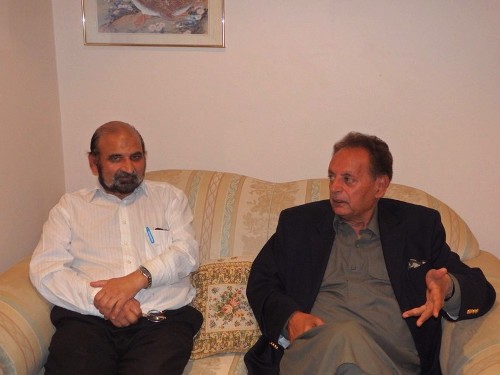 Dr. Shabbir Haider and Mustansar Hussain Tarar
Prominent Writer Dr.Syed Shabbir Haider hosted a Dinner in the Honour of world-known author Mr. Mustansar Hussain Tarar and renowned painter & artist Anjum Ayaz
On the special invitation of Koocha-e-Saqafat Australia, world-known author Mr.Mustansar Hussain Tarar and renowned painter and artist Anjum Ayaz was visiting Sydney, Canberra and Wollongong.
On Wednesday, 9th April 2014, Prominent Poet and Advisor of Sada-e-Watan Dr. Shabbir Haider hosted a Dinner at his Residence "Jehlum House" Wollongong.
The dinner was attended by respected overseas guests, Local personalities of Pak-Hind Community and from Sydney S. Zafar Hussain & his wife.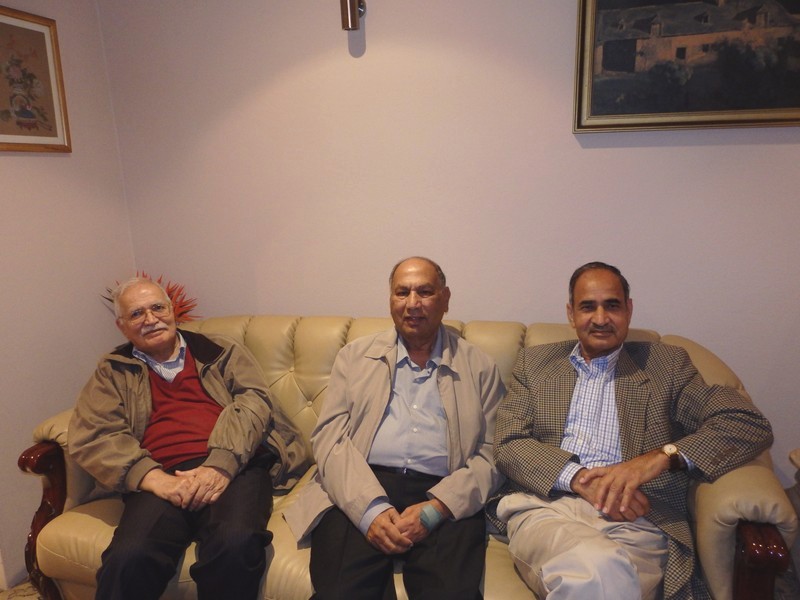 Dr. Nisar Ahmad, Riaz Hussain Malik and Chaudhary Bashir Ahmad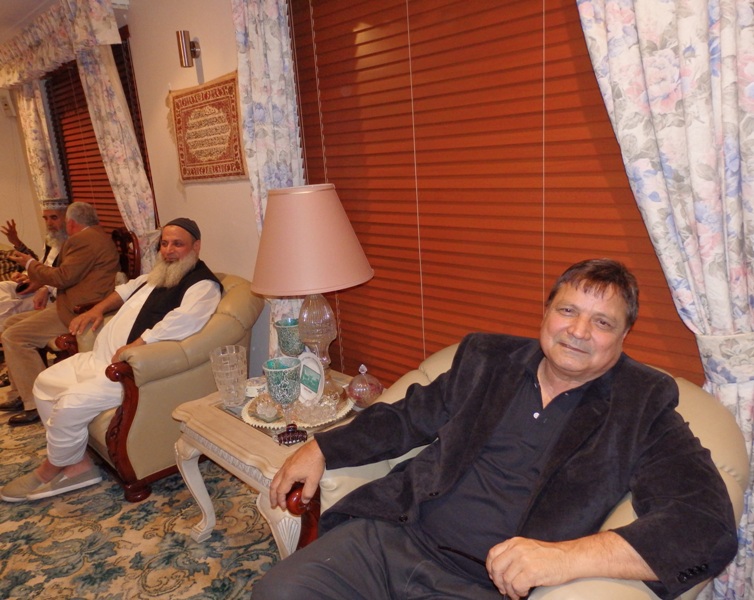 President Koocha-e-Saqafat Mr. Javed Nazar and his elder Brother World known Painter Mr. Anjum Ayaz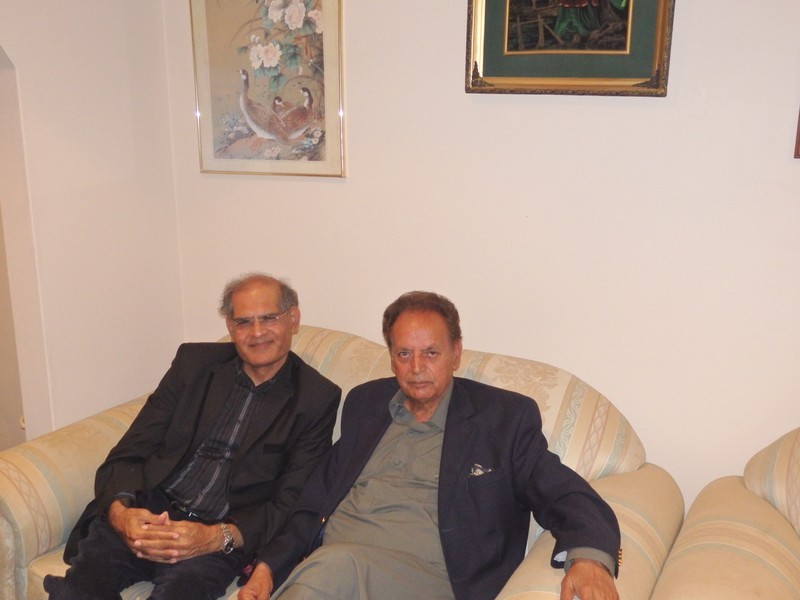 Syed Zafar Hussain and Great Writer Mr. Mustansar Hussain Tarar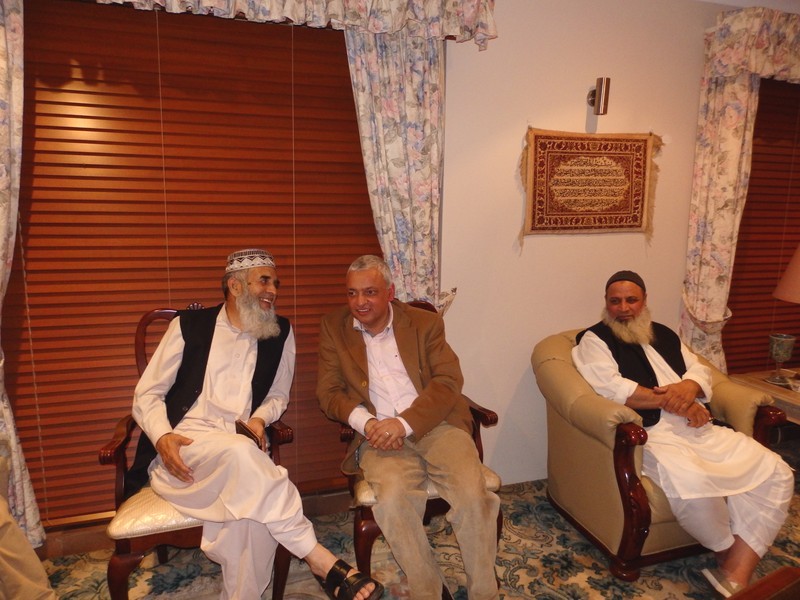 Mustafa Chaudhary, Dr. Azam and Javed Nazar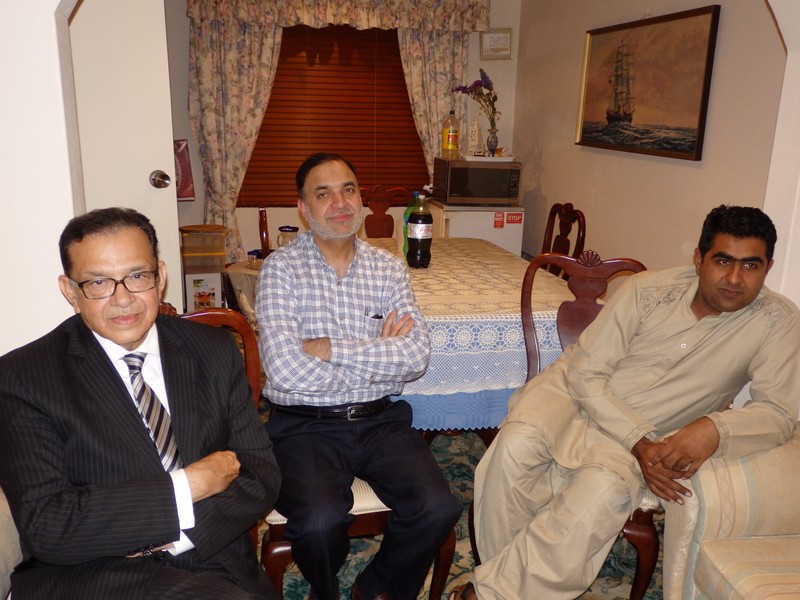 Dr. Khalid Rasheed, Dr. Abbas and Dr. Ahmad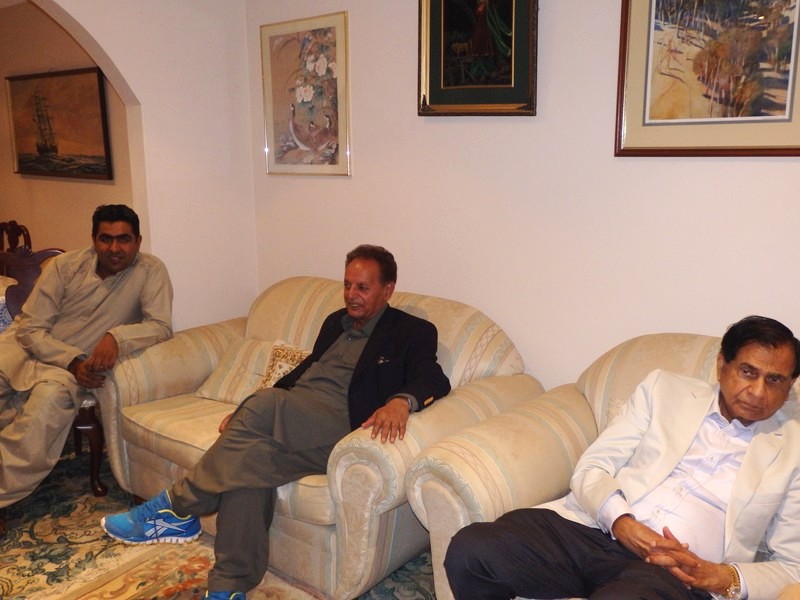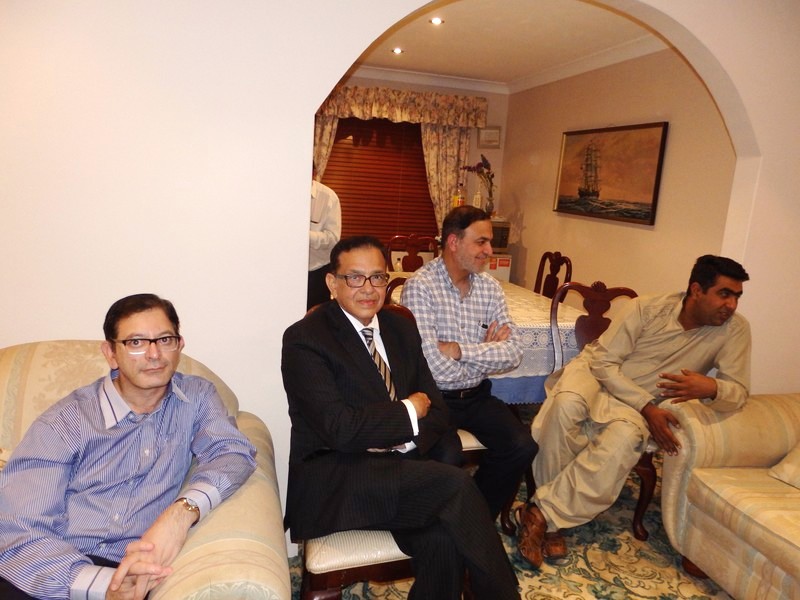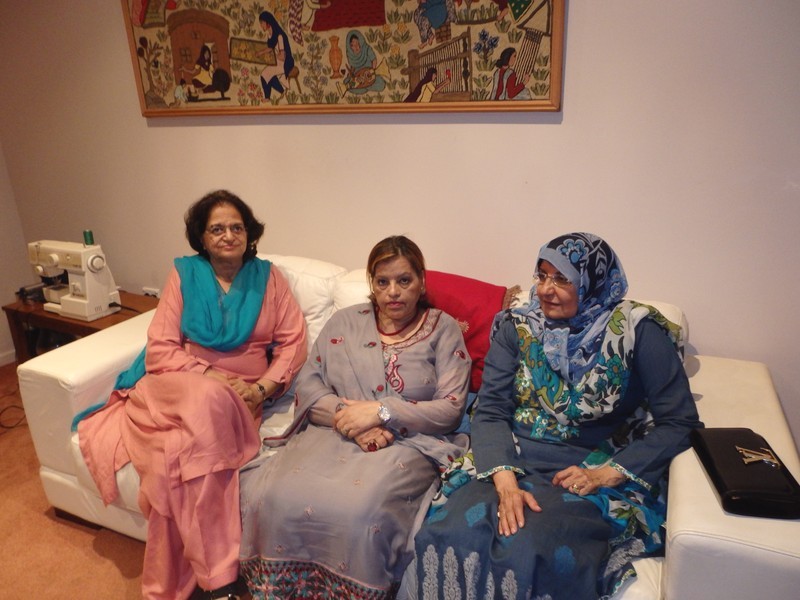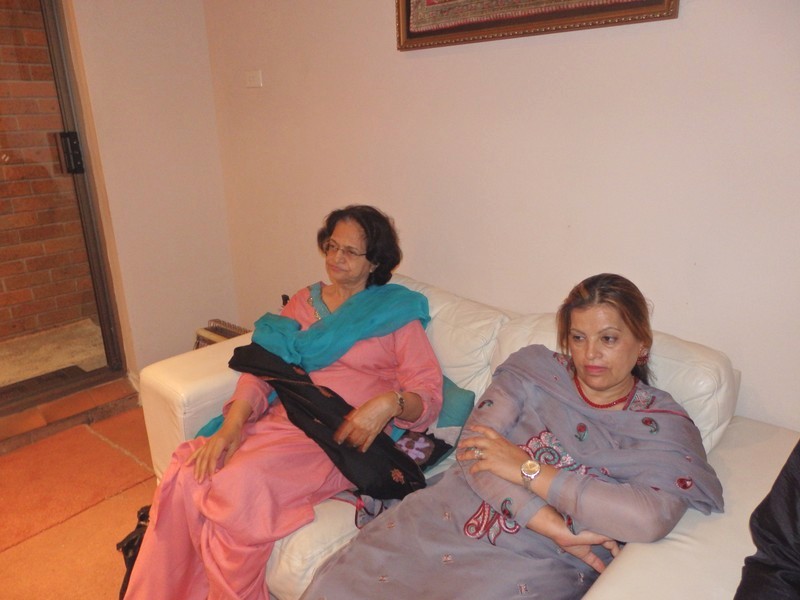 Mrs. Memona Mustansar Tarar and Mrs. Nafisa Zafar Hussain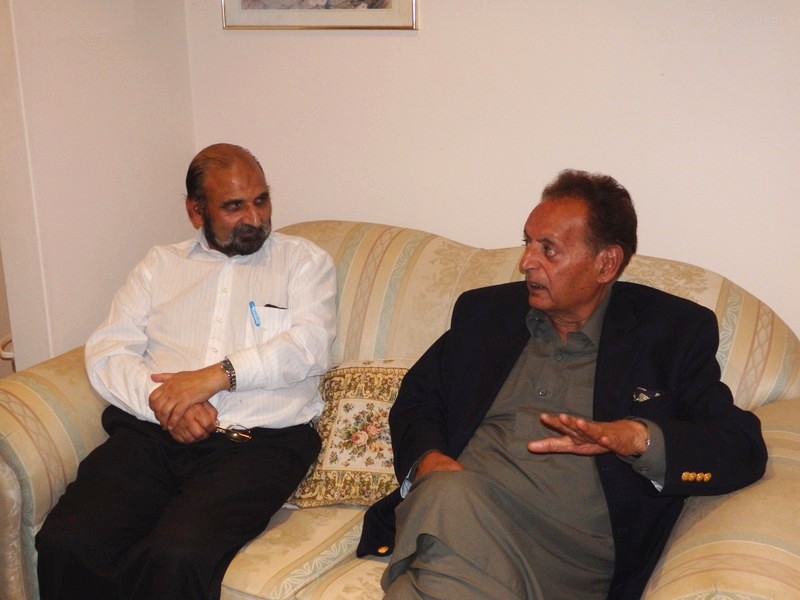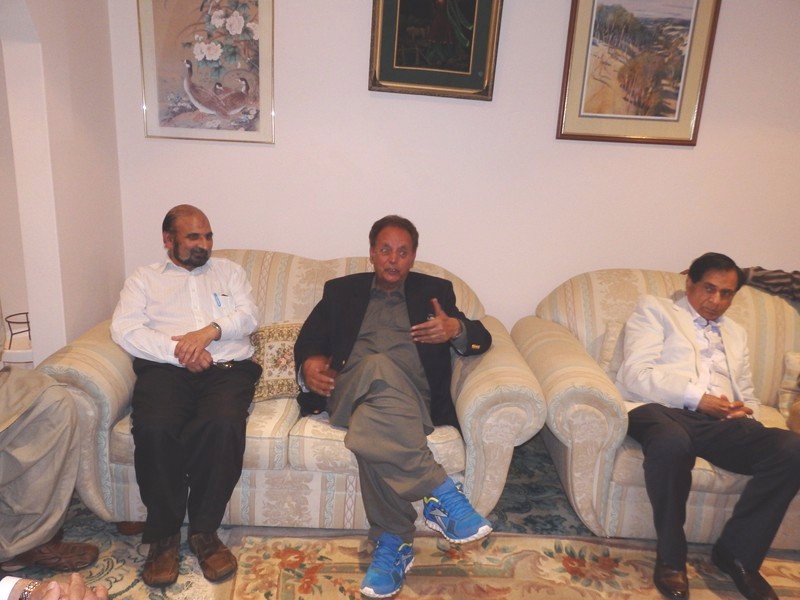 Dr. Shabbir Haider, Mustansar Hussain Tarar and Dr. Sultan Aly