Sada-e-Watan Sydney
Sadaewatan@gmail.com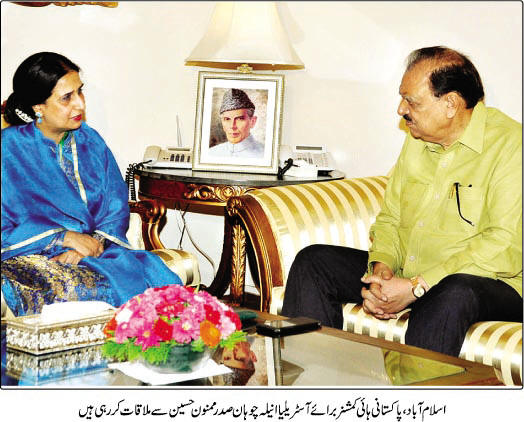 High Commissioner-designate to Australia, Naela Chohan called on President Mamnoon Hussain at the Aiwan-e-Sadr Islamabad
Pakistan's High Commissioner-designate to Australia, Naela Chohan called on President Mamnoon Hussain at the Aiwan-e-Sadr Islamabad on Monday, 25th August 2014 and discussed matters pertaining to her new diplomatic appointment.
President of Pakistan Felicitating Ms. Naela Chohan on her new assignment, the President said that Pakistan and Australia enjoy close and cordial relations and expressed hope that her appointment will further strengthen Pakistan's multifaceted relations with Australia.
The President emphasized the need for regular high-level bilateral interaction, parliamentary exchanges and people-to-people contacts so as to impart new impetus to Pakistan-Australia relations in diverse fields. He urged the High Commissioner designate to concentrate on exploring new vistas and avenues for expanding the scope of present trade ties between the two countries besides enhancing the scope of Australian development assistance program for Pakistan which stands at US$ 89 million for 2012-13.
The President also advised the High Commissioner designate to extend every possible support and facilitation to the Pakistani community working in Australia.
The High Commissioner-designate thanked the President for reposing confidence in her and assured that she would focus on further cementing Pakistan's bilateral ties with Australia with particular focus on enhancing trade, business and economic ties.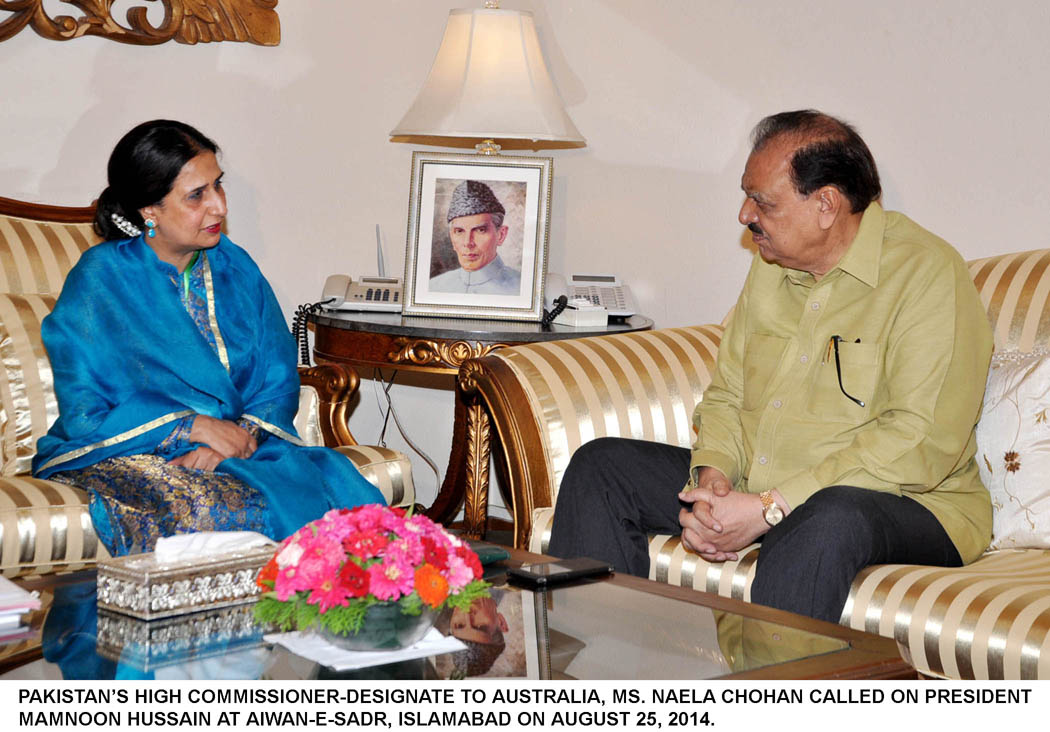 Email Sada-e-Watan to a friend!