Sada-e-Watan Sydney ™
sadaewatan@gmail.com

(Big Tragedy with Pakistani Community)
<![if !vml]>

<![endif]><![if !vml]>

<![endif]><![if !vml]>

<![endif]><![if !vml]>

<![endif]>
Mates' holiday turns to tragedy
Two dead in M1 crash on NSW Central Coast


Rachel Olding - Crime Reporter, Sydney Morning Herald
December 26, 2013 - 6:18PM
A SHORT trip to Newcastle for a Christmas picnic ended in horrific tragedy for five Pakistani students when they crashed on a dangerous stretch of the M1 on Boxing Day.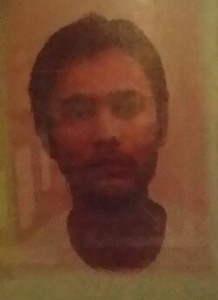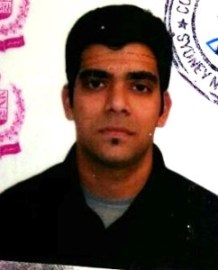 Mohsin Raza Azhar Iqbal

Two men, Azhar Iqbal, 28, and Mohsin Raza, 22, died when their Mitsubishi Mirage smashed into an embankment near Mooney Mooney on the central coast just before 5am.
The group did not stay in Newcastle for the night and were returning to their Auburn flat early in the morning, a friend of the men and editor of the Pakistani newspaper Sada-e-Watan, Syed Zafar Hussain, said.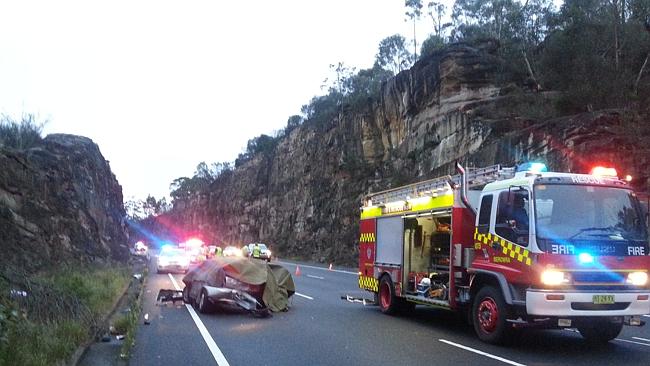 Mr Iqbal was thrown metres from the car and died instantly. Mr Mohsin was trapped in the back seat and died before he could be released. Ajmal, 29, was at the wheel as he drove south through a steep, winding section of the freeway that has a reduced speed limit for drivers heading north.He was treated for non-life-threatening injuries at hospital with two other passengers, identified as Ghulzar, 22, and Mehdi, 27.
Police will examine whether speed and the slippery road surface on the winding section near Jolls Bridge contributed to the single-vehicle crash.
Azhar Iqbal, 28, who died in the crash on the M1.

Mr Azhar Iqbal's wife in Pakistan had a nine-month-old baby who he was yet to meet.The other four men were unmarried.
Mr Zafar Hussain said the men were polite, hard-working students who balanced TAFE and university studies.

They had planned a Christmas Day trip together to Newcastle in a good condition car.' It was the first time they five friend's been to Newcastle on the Christmas" he said.
Since the holiday season began last Friday, 23 people have been injured in serious car crashes and four people have been killed.

However, there were fewer fatalities on Boxing Day this year compared with last year, which saw seven deaths in less than 24 hours.
***********************************************************************************
Two dead, three injured in horror Boxing Day Mooney Mooney crash near Jolls Bridge NSW
SOURCE: BEN MCCLELLAN - THE DAILY TELEGRAPH - DECEMBER 26, 2013 6:04AM
<![if !vml]>
<![endif]>
TWO men have died and three are injured in a single-vehicle horror crash which has closed parts of the M1 near Mooney Mooney NSW.
The men died when the car slammed into an embankment north of Jolls Bridge at 5am this morning.
One man was thrown from the car and died at the scene, while a second man was trapped within the wreckage and also died before he could be released.
Three other men are being treated by paramedics, Brisbane Water Police and firefighters are on scene.
Two of three southbound lanes are closed and motorists are urged to avoid the area
Emergency services are also rushing to a crash on the South Coast on the Princess Hwy at Wandandian that occurred just before 7.20am.
Police said details were still sketchy but the incident appeared serious with a suspected vehicle roll over.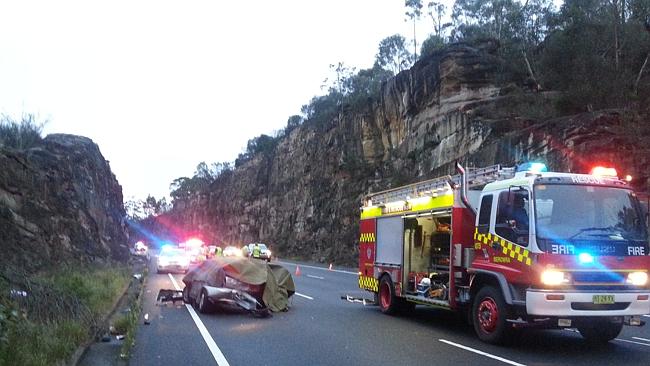 According to well known Journalist Syed Zafar Hussain, Editor-in-Chief of Sada-e-Watan Sydney, Five friends on their way back to Sydney after a Christmas holiday have been involved in a horror crash on the M1. Two of the men were killed and three others injured when their maroon Mitsubishi Mirage slammed into an embankment just north of Jolls Bridge at Mooney Mooney on the Central Coast just before 5am on Thursday, 26th Dec 2013.
According to Mr. Zafar Hussain all five traveling in the car were close friends and living in Auburn, Sydney. They travelled to Newcastle for a Picnic on Christmas and were coming back on early Thursday morning at 5am when the accident occurred.One of the men was killed when he was thrown from the vehicle while another was trapped in the wreckage and died before he could be freed. All five friends were students and studying in different fields. Injured Pakistani students name are Gulzar, Ajmal and Mehdi.
Mr. Mohsin Raza of 22 years and Mr. Azhar Iqbal of 30 years, were killed on the spot while the other 3 were seriously injured and shifted to hospital where one is going for an emergency operation. According to latest information all 3 are in stable condition.
According to latest information, 2 people are released from hospital. NSW Police officially not yet release the names of Deceased or injured people.Syed Mehdi is remaining in hospital.Deceased Mr. Mohsin Raza was Shia Muslim and he specially travel with MWA charted bus for the Chelum of Imam Hussain in Melbourne. Injured Syed Mehdi and Mohsin Raza just came back from Melbourne on Sunday, 22 Dec 2013 after attended Majlis-e-Aza and on Thursday, on 26th Dec Car accident happend.Traffic was disrupted for five hours after the crash.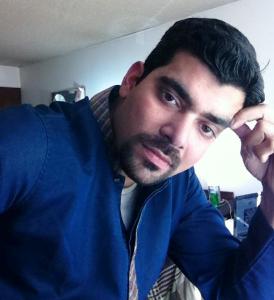 Azhar Iqbal (Marhoom)
Deceased Mr. Mohsin Raza was from Faisalabad and Azhar Iqbal was from Karachi. Azhar Iqbal was married and have a one Son of 9 months. His wife was living with him but after pregnancy, she go back to Pakistan for delivery but Azhar Iqbal did not get a chance to see his Son.
The High Commissioner of Pakistan His Excellency Mr Abdul Malik Abdullah and Consul General Sydney Mr. Abdul Aziz Uqaili directed CWA to visit Royal North Shore hospital and keep close contact with NSW Police and other concerned authorities.
This afternoon, the Consul General of Pakistan in Sydney Mr. Abdul Aziz Uqaili visited the hospital and talk with doctors, friends of five Pak people and Australian Media. As Ms Rachel Olding report published in Sydney Morning Herald, the group of friends had stopped in at the Caltex Twin service station at Wyong early on Thursday before continuing the journey back to Sydney.
The Consul of Pakistan Consulate Sydney Mr. Shifaat Ahmad Kaleem, Community Welfare Consular Sardar Balakh Sher Khosa and Deceased Azhar Iqbal's Uncle Mr. Junaid will announce details about the Funeral Prayer through Sada-e-Watan Sydney.After funeral prayer both bodies will be send to Pakistan.
Please remember Mohsin Raza of 22 years and Mr. Azhar Iqbal of 28 years in your duas, and pray that Allah SWT Grant them exalted place in Jannah and Sabr-e-Jameel to the both family members. The Editorial Board of Sada-e-Watan Pray to ALLAH Almighty to rest the departed souls in eternal peace and grant courage to their family members to bear this irrepairable loss.