Sada-e-Watan Sydney ô
sadaewatan@gmail.com
Pakistan police officers attended AFP Training Course in Canberra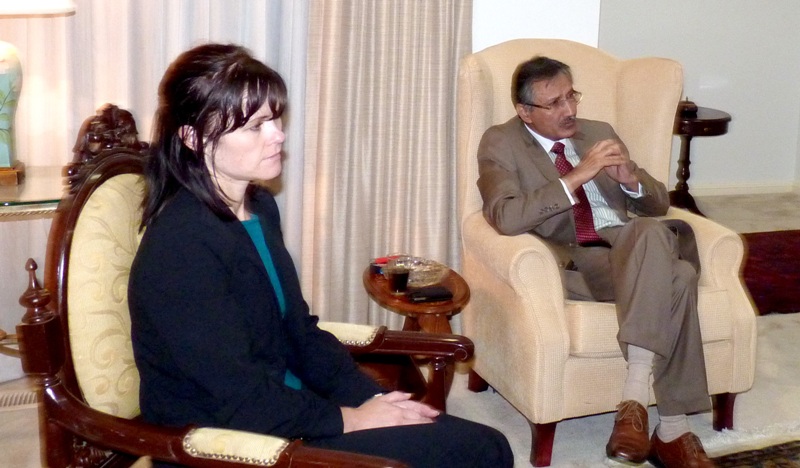 A group of Pakistan Police Officers is currently in Australia to attend a two weeks training course organized by Australian Federal Police in Canberra. The course is part of a series of courses organized under the Australian Federal Police AFP Pakistan Forensic Capacity Building Project. The participants of the course included senior police officers like Inspector General Mr.Tarik Ahmad Khokar,Deputy Inspector General Mr.Farhat Ali Junejo and officers working in the forensic field.

The project is part of Australian development Assistance to Pakistan, with the aim to develop Pakistanís forensic capability. It provides an opportunity to share experiences, learn and adopt new techniques in criminal investigations. Currently there are four forensic laboratories functioning in Pakistan.

The High Commissioner of Pakistan,His Excellency Abdul Malik Abdullah arranged a dinner for the participants of the course on 28 March 2012. The dinner was also attended by AFP officers including National Manager of Forensic and Data Centre Assistant Commissioner Julian Slatter OAM and Pakistan Project Manager Ms.Christine Lawson.