Sada-e-Watan Sydney ™
sadaewatan@gmail.com
Cricketing world 'in shock'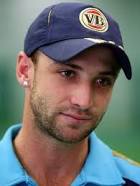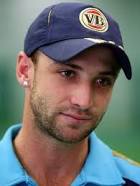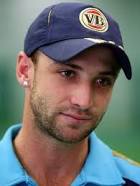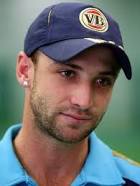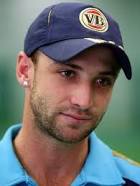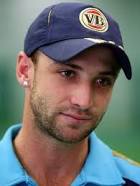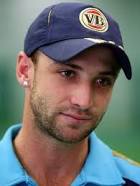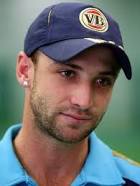 Please Pray for fast recovery of the Australian opening batsman Phillip Hughes
Cricket lovers shocked yesterday to know that PHIL HUGHES Australian opener batsman suffered a blow to his head during the play of a high pitch bouncer in Sydney Cricket ground in a domestic Sheffield trophy match.
On behalf of the Pakistan Australia Association our prayers and thoughts are with PHIL and his family. Through Sada-e-Watan, I request everyone to pray for PHILLIP's long life and speedy recovery.
God bless him.

Regards,
Ejaz Khan
(President)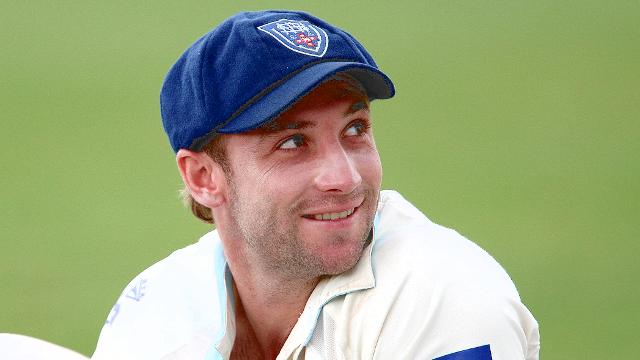 Phillip Hughes
Phillip Joel Hughes (born 30 November 1988) is an Australian Test and One-Day International (ODI) cricketer who, as of 2013, plays domestic cricket for South Australia and Worcestershire. He is a left-handed opening batsman who played for two seasons with New South Wales before making his Test debut in 2009 at the age of 20.
During the 2009 Ashes series in England, he was dropped from the team due to perceived weakness against the short ball, and replaced by Shane Watson. He was selected to play against Pakistan in January 2010, and against New Zealand in March 2010, when he made 86 not out in a second-innings run-chase.
In the 2010/11 Ashes series, Hughes was initially omitted from a 17-man Test squad but was selected in the third Test in Perth following an injury to Simon Katich. Hughes performed relatively poorly in the series but was retained for Australia's tour of Sri Lanka in August/September 2011 following some good end of season form in 2010/11 for New South Wales. Hughes scored 126 in the third and final Test of the series against Sri Lanka and scored 88 in the subsequent Australian tour of South Africa. However, in the New Zealand Tour of Australia in 2011–12, Hughes was caught Guptill, bowled Martin four successive times and he was dropped in favour of Ed Cowan.
After his axing, Hughes opted to skip the Big Bash League to work on his technique. Hughes signed a contract with Worcestershire and enjoyed a fruitful season primarily at No.3 in the order averaging 35 in first class cricket, 100 in T20 cricket, and 83 in ODI cricket.[9] Hughes backed up his strong season for Worcestershire with fine form for South Australia after moving states from New South Wales. John Inverarity, then chairman of the national selection panel of cricket Australia, noted that Hughes was considered an important part of Australia's future. As of January 2012, he was the leading Sheffield Shield run scorer and the second leading run-scorer in the Ryobi cup. Hughes noted that he felt it was the gut feel decision to leave his family and friends and move interstate to further his cricketing career.
Hughes was rewarded for good form in 2012 by being selected, first in Australia's Test squad for the Sri Lanka tour of Australia in 2012–13, then in the Australian ODI squad for the first two ODI's in the same tour. Hughes was upgraded to a CA contract for 2012/13 on 3 January after appearing in three tests in 2012 and receiving 15 upgrade points, five for each Test match appearance (12 upgrade points are required for an upgrade). Hughes is set to receive a $1-million CA contract in the 2013/14 season and the national selectors consider him to be one of the most important aspects of Australia's future.
On 11 January 2013, Hughes became the first Australian batsman in the history of ODI cricket to score a century on debut, a feat which he achieved in Melbourne against Sri Lanka. Hughes is also the youngest cricketer ever to score back-to-back centuries in a test match, a feat which he achieved in Durban, 2009 against South Africa.
He made his Twenty20 International debut for Australia against Pakistan in the United Arab Emirates in October 2014.
On 25 November 2014, Hughes was knocked unconscious by a bouncer during a Sheffield Shield match at the Sydney Cricket Ground (SCG). He was taken to St Vincent's Hospital where he underwent surgery, was placed into an induced coma and remains in intensive care in a critical condition. According to sky news, his condition is unchanged.
Australian team doctor Peter Brukner issued only the briefest of statements when he updated media on Wednesday afternoon.

'Philip's condition is unchanged and he remains critical,' said Dr Brukner outside St Vincents Hospital in Sydney.Earlier on Wednesday, Australian Test captain Michael Clarke resumed his vigil at Hughes' bedside.Hughes underwent scans on Wednesday, but the results have not been revealed.

Clarke was one of the first people to arrive at the hospital on Tuesday and is comforting Hughes' mother and sister, who were watching the game in the stands.
Tributes for Hughes have been flowing in from the cricket community around the world.

Get well soon Phil Hughes