Sada-e-Watan Sydney ™
Sadaewatan@gmail.com

President PABC Mr.Iftikhar Rana hosted a dinner for visiting Famous Poet Ashfaq Hussain,Dr.Sabahat Wasti and world known Journalist & Scholar Mujahid Barelvi
On Monday, 22 Sept 2014,The President Federal Pakistan Council of Australia and President Pakistan Australia Business Council (PABC) Mr. Iftikhar Rana hosted a dinner in the honour of Visiting Scholar Mujahid Barelvi, Leading poet Dr. Ashfaq Hussain (Canada) and Dr.Sabahat Wasti of UAE. The dinner was held at the Jasmine Restaurant Auburn Sydney. Following guests attended,

Azam Mohammad, Former Consul General,Shifaat Ahmad Kaleem, Consul, Pakistan Consulate Sydney,Ashraf Shad, President Urdu International Australia,
Syed Zafar Hussain Shah, Editor-in-Chief, Sada e Watan,Ashraf Chohan, Secretary Information PPP Australia,Javed Nazar, President Koocha-e-Saqafat Australia, Aourangzaib Rana and other friends.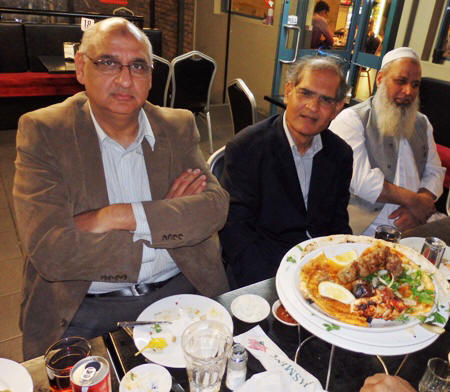 Mujahid Barelvi and Shifaat Ahmad Kaleem Dr.Sabahat Wasti,S.Zafar Hussain and Javed Nazar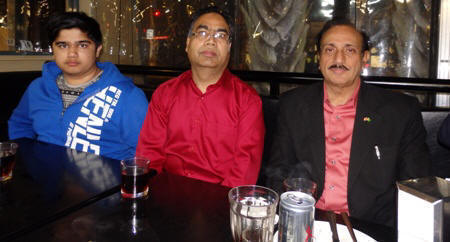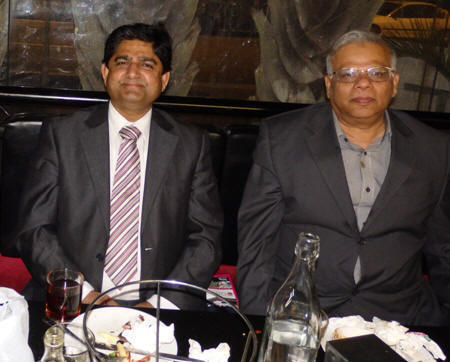 Aourangzaib Rana, Ashraf Chohan, Ashfaq Hussain Iftikhar Rana and Azam Mohammed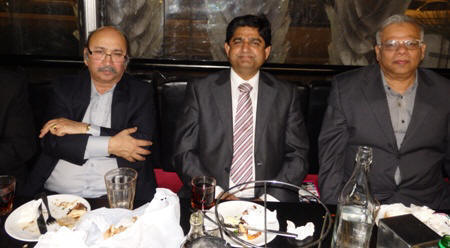 Ashraf Shad, Iftikhar Rana & Azam Mohammed All guests at the dinning table