Sada-e-Watan Sydney ™
sadaewatan@gmail.com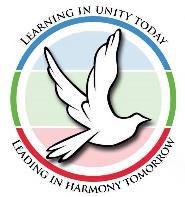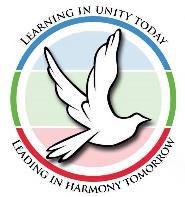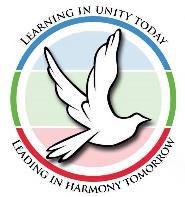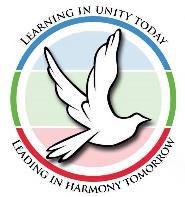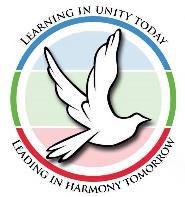 The Peshawar School for Peace initiative successfully launched in Western Sydney
The Peshawar School for Peace – an initiative jointly led by Australian and Pakistani youth – aims to promote greater harmony and peace between young students of different faiths through the building of a new multi-faith school in Peshawar, where only 35% of girls are literate.
The initiative was launched by Guest of Honour, Senator the Hon Lisa Singh, on Sunday October 19th at Himalaya Restaurant in Granville. Senator Singh was made Hobart Citizen of the Year in 2004 for her work in highlighting the plight of women and children in war, and she serves as an Australian Patron of the School.
The Malala Fund – co-founded by Nobel Peace Prize winner Malala Yousafzai – has thrown its support behind this bold new concept. The need to improve educational outcomes for young girls in Peshawar was recognised by the Malala Fund, which said: "We wish you every success in your noble mission, and equally support your goals of peace and education."
Project Coordinator Francis Ventura said that "social cohesion and girls' empowerment are two key pillars of peace and development. Peshawar – which has been ravaged by division and violence for some time – will now become the birthplace of a youth-led movement for peace,"
"So long as one girl anywhere continues to miss out on an education because of her gender, humanity suffers. Girls' empowerment brings not only economic benefits, it also improves society" Mr Ventura said.
"It's heart-warming to see so many Australians of many faiths and backgrounds coming together to support the education of children in Peshawar."
Senator Singh said that "the school will promote interfaith education and the empowerment of girls, and build bonds of friendship between the people of our great countries. I'm proud to be part of this movement for peace."
Reverend Ijaz Gill – the Parish Priest from the Peshawar All Saints' Christian Church which was hit by two suicide bombs a year ago – also spoke at the event in support of the project and discussed why such projects are needed in Pakistan.
Liberal MP for Granville Tony Issa OAM warmly welcomed guests at the commencement of the evening, which was MC'ed by community leader Aisha Amjad. Consul General of Pakistan Abdul Aziz Uqaili provided the Vote of Thanks and committed his firm support to the project and encouraged the Pakistani community in Australia to do the same.

Following the event, the Australian National Dialogue of Christians, Muslims & Jews, comprising delegates appointed by the National Council of Churches in Australia, the Australian Federation of Islamic Councils and the Executive Council of Australian Jewry respectively, formally endorsed the Peshawar School for Peace project at its 39th Session in Sydney.
Other key guests included the Hon Amanda Fazio MP, Senator Sam Dastyari, Young Pakistan Association of Australia President Talal Shah, Pakistan Australia Business Council Vice President Kashif Amjad, Director of the Centre for Peace and Conflict Studies Professor Jake Lynch, FECCA Women's Interfaith Network Convener Josie Lacey OAM and Raising Hope Education Foundation CEO Ben Duggan. Federal MP for Greenway Michelle Rowland was unable to attend but sent a statement of support.

The community is warmly invited to join this movement for peace by donating online at https://www.chuffed.org/project/thepeshawarschoolforpeace or contacting Francis Ventura on francis@peshawarschoolforpeace.org for direct debit details. The Peshawar School for Peace team thanks all of those who attended and welcomes any in-kind or financial offers of support from generous community members.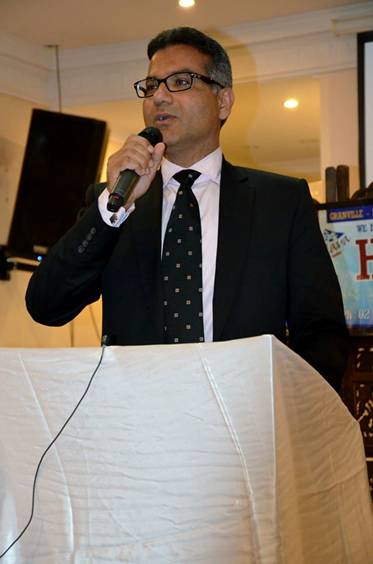 Consul General H.E. Abdul Aziz Uqaili addressing guests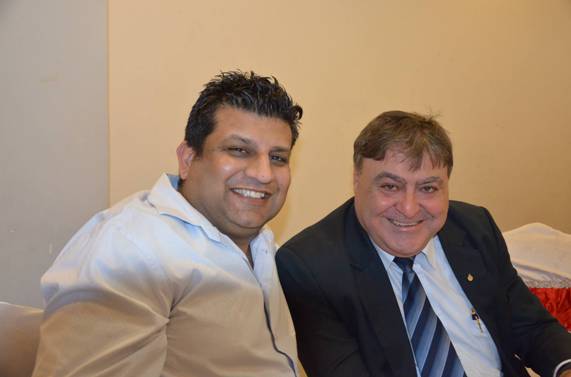 Pakistan Australia Business Council President Kashif Amjad and Liberal Granville MP Tony Issa OAM
All Saints' Church Peshawar Parish Priest, Reverend Ijaz Gill
MC for the event, Aisha Amjad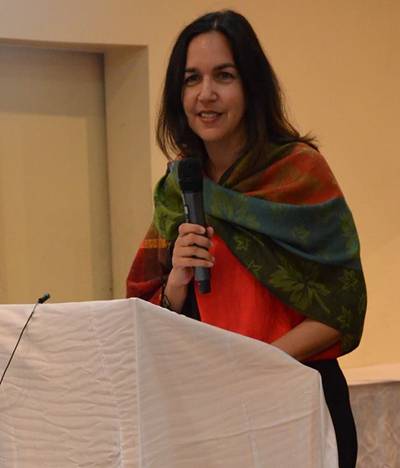 Guest of Honour and Patron for the Project, Senator Lisa Singh
Guests enjoying the magnificent Himalaya Restaurant cuisine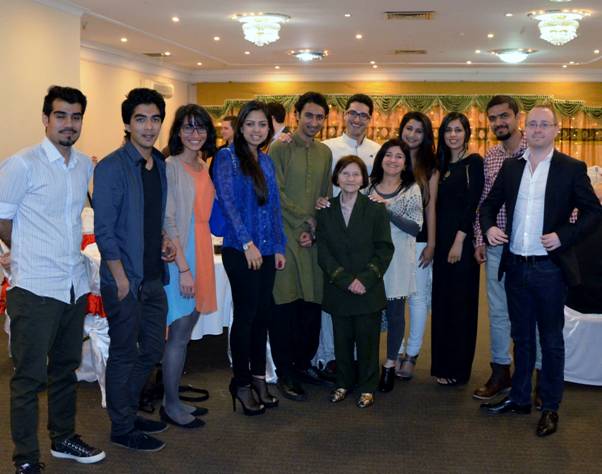 Students from the Sydney University Pakistani Cultural Appreciation Society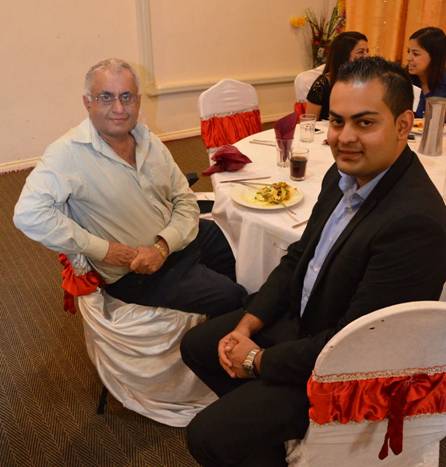 Harish Velji (Sub-Continent Friends of Labor) with Talal Shah (Young Pakistan Association of Australia)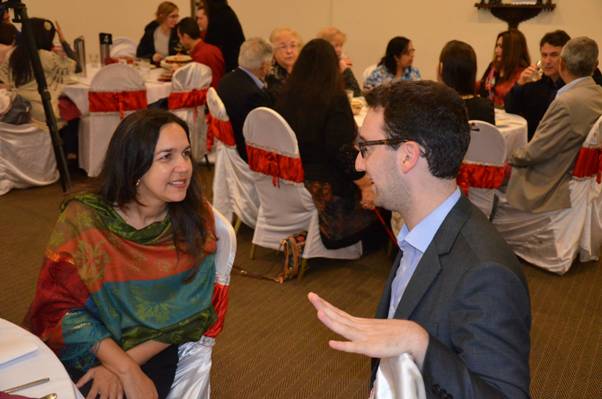 Senator Lisa Singh speaking with Glen Falkenstein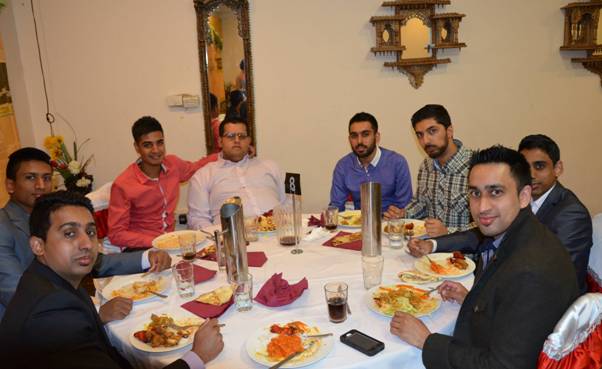 Members of the Young Pakistan Association of Australia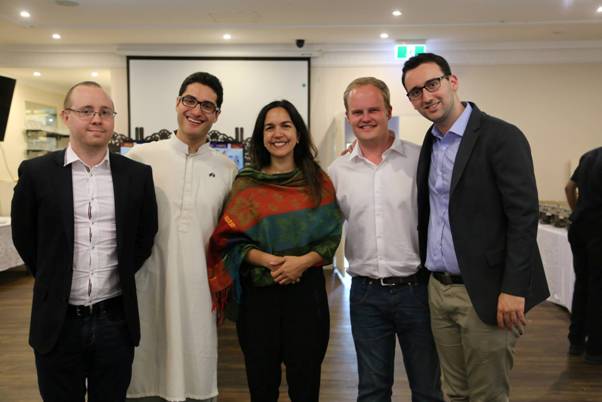 Sam Stewart, Francis Ventura, Senator Lisa Singh, Raising Hope Education Foundation CEO Ben Duggan and Glen Falkenstein