Sada-e-Watan Sydney ™
sadaewatan@gmail.com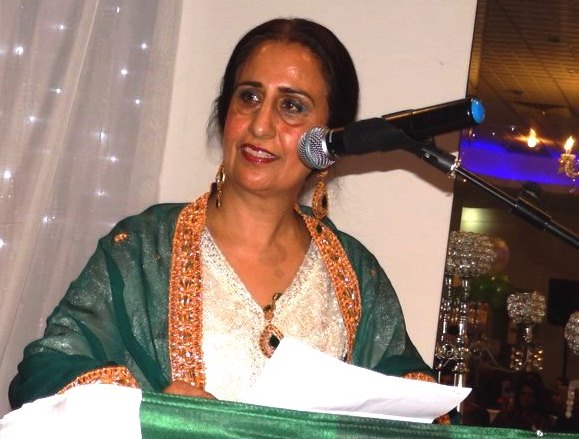 Chief Guest Her Excellency Naela Chohan
PAA arranged "Pakistan Zindabad" Function in Bankstown Sydney
The High Commissioner Her Excellency Naela Chohan was Chief Guest at "Pakistan Zindabad" Function in Bankstown Sydney.The High Commissioner of Pakistan H.E. Naela Chohan graced the auspicious event to commemorate Pakistan Independence Day at Himalaya Emporium, Bankstown.

Continuing the spirit of 14th August, Pakistan Association Australia's President Mr. Abbas Rana organized an elegant and appreciable function for Pakistani community with a slogan " Pakistan Zindabad". The function was attended by a large majority of Pakistani community mostly enriched in green and white Pakistani flag colours' attires. The Federal Member for Hughes Honourable Craig Kelly attended Pak Independence day celebration on special invitation.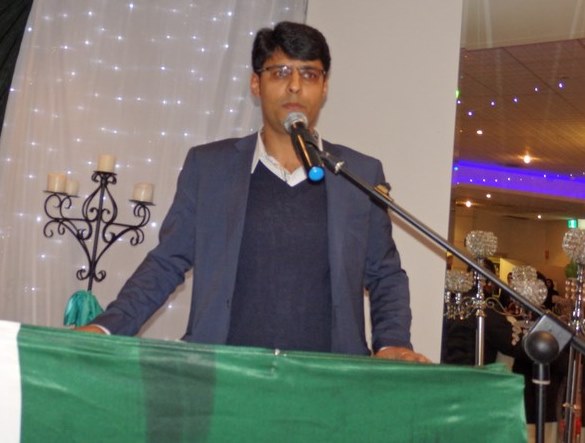 The event started with a recitation from Holy Quran, 'Hamd a Bari tala' by Pakistan Association's Cultural Secretary Raja Taseer, who mesmerized the whole audience with his amazing voice.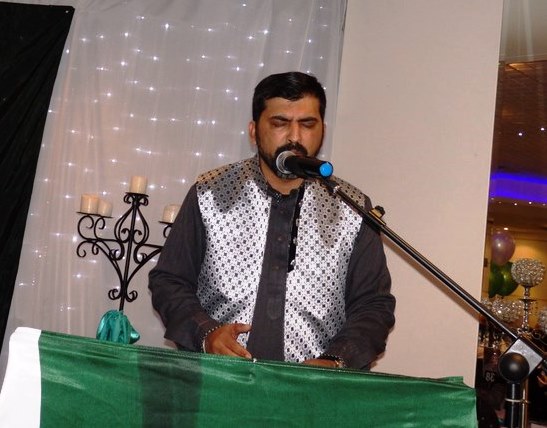 After Raja Taseer Syed Khurram Naqvi recites Hamd o Naat.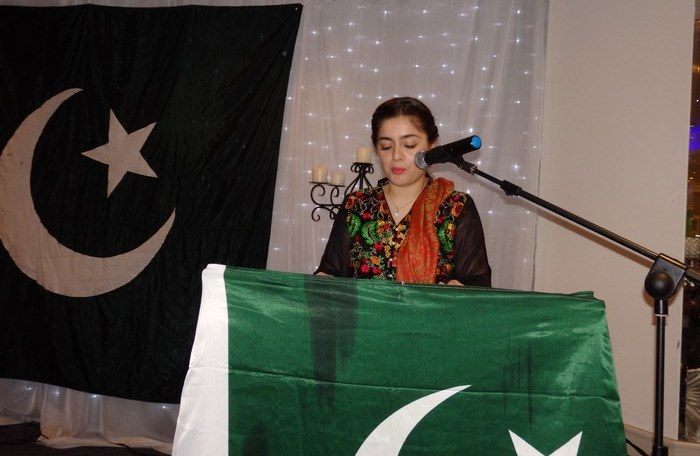 Sharmyn Kayani (a student of Bachelors in Advanced Computer Science, University of Sydney) took the responsibly of MC with Raja Taseer.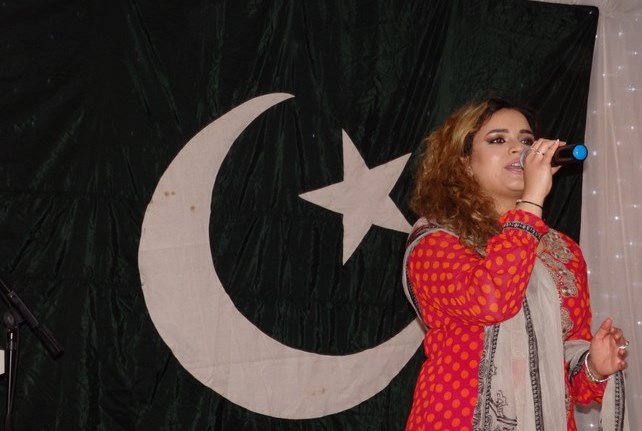 The official ceremony started with National Anthems of Australia and Pakistan by Mehreen Javed (who has completed a Master by Research in Music with Scholarship from Macquarie University). She has worked alongside the Pakistani Association by performing at numerous events.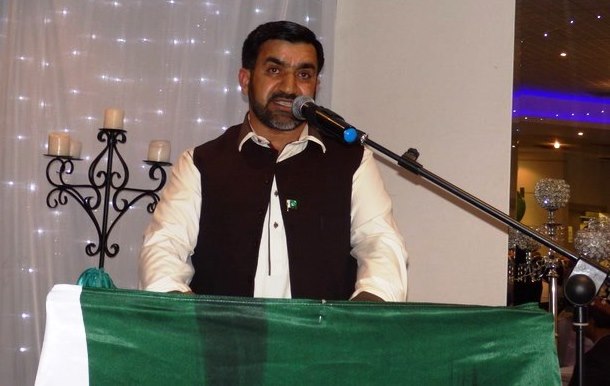 The whole hall was glittering with green and white stars and young boys and girls were waving Pakistani and Australian flags and playing with balloons. The official event started with a speech from the President of Pakistan Association Australia. Mr. Abbas Rana who thanked the honourable guests and furthermore speaking on the occasion stressed the need for Pakistani community to fulfill the dream of Quaid e Azam and Allama Iqbal by uniting all forces together for the progress and prosperity of common Pakistanis in Australia. He expressed full solidarity with the people of Kashmir and mentioned how successfully the Association organised a peaceful demonstration to convey a very strong message to the world to move forward and adopt resolutions of UNO on Kashmir. He proudly mentioned that despite there is no Cricket test match officiating in Pakistan but still Pakistan has emerged as the Leading and No 1 Test Cricket team in the world. This shows the great potential Pakistanis have around world.The whole hall with one voice loudly joined him when he chanted " Pakistan Zindabad" slogan.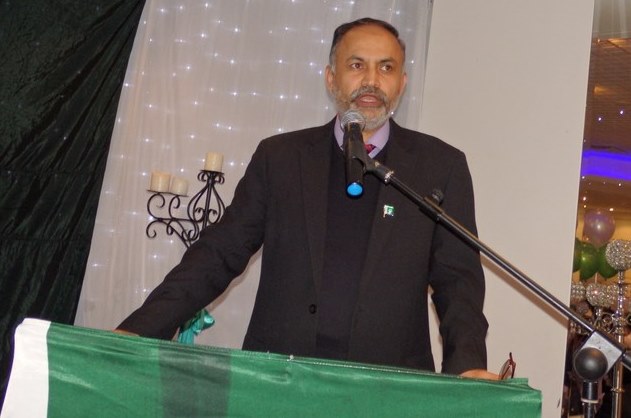 New Consul General Mr. Abdul Majid Yousfani expressed the need to stay united under the flag of Pakistan and leave no stone unturned to help improve image of progressive and positive Pakistan.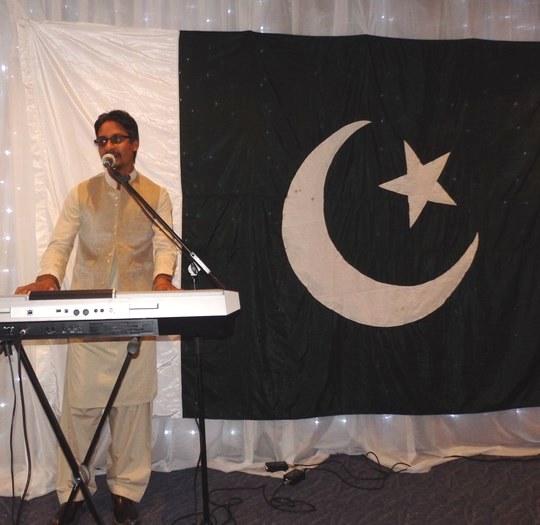 Adnan Gill a young beautiful voice sang the National Song, " Ye watan tumhara hai tum ho pasban iskay" the whole hall sang with him with same spirit of Nationalism and Unity, presented by Quid e Azam Mohammad Ali Jinnah.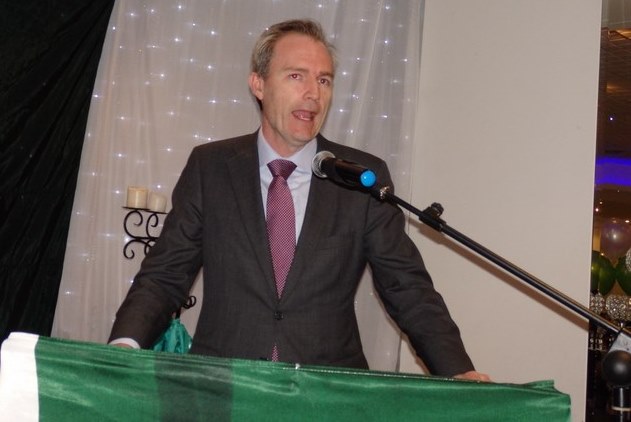 Honourable Federal MP Honourable David Coleman, Member for Banks who is representing Prime Minister, Hon. Malcolm Turnbull highly appreciated the immense contribution of Pakistani community in Australia and wished that as they have shown a great progress in the field of education and business, same would be achieved in per capita income too.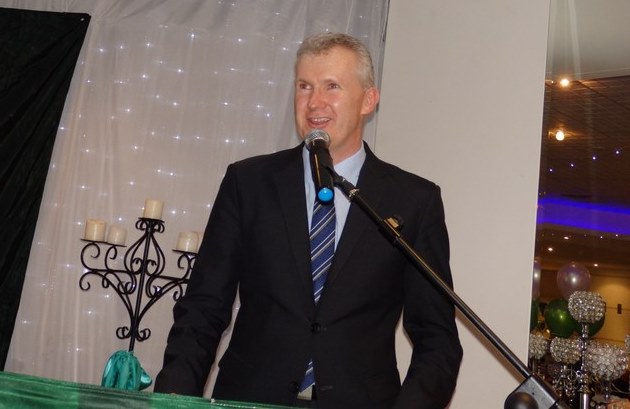 Honourable Federal MP Tony Burke, member for Watson who is representing the leader of the opposition, Hon. Bill Shorten stressed the need that Pakistani community as already being involved in the promotion of business activities in the country should increase its visibility in all professional areas.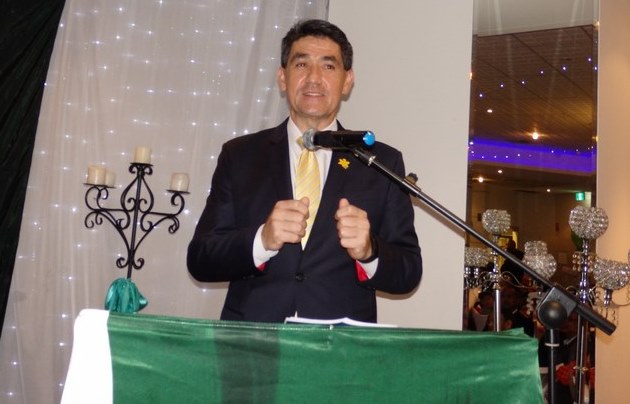 Honourable Dr Geoff (Jeff) Lee, state MP for Parramatta who is representing the NSW Premier spread humour in a very nice way and told the audience that we are lucky to be independent and enjoying liberty. He said that he has great friends from Pakistani community and always feel pleasure attending their functions.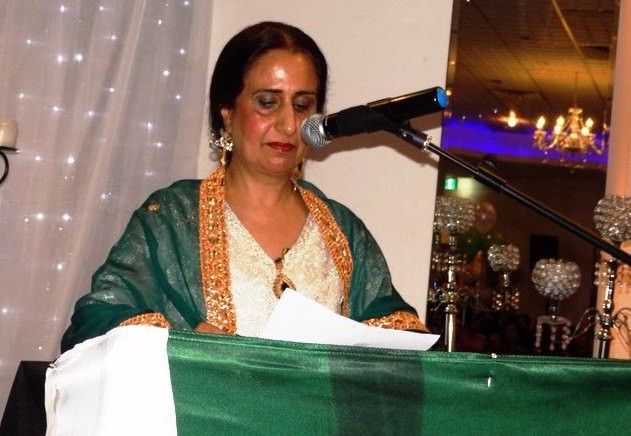 Then Sharmyn invited Chief Guest Her Excellency Naela Chohan on the stage to share her thoughts of the day with the audience. The Honourable HC reiterated the fact that High Commission Canberra is always there to support and help all Pakistanis in Australia without any differentiation. She congratulated the President Mr. Abbas Rana & executive team of PAA over organizing such a grandeur function with Pakistani colours' ambiance. She has a pristine and elegant personality that impressed everyone present. She said Pakistan Zindabad is above everything for a Pakistani. High Commissioner was accompanied by her husband Ambassador (R) Musa Javed Chohan and they specially travelled from Canberra to Sydney for attending this function.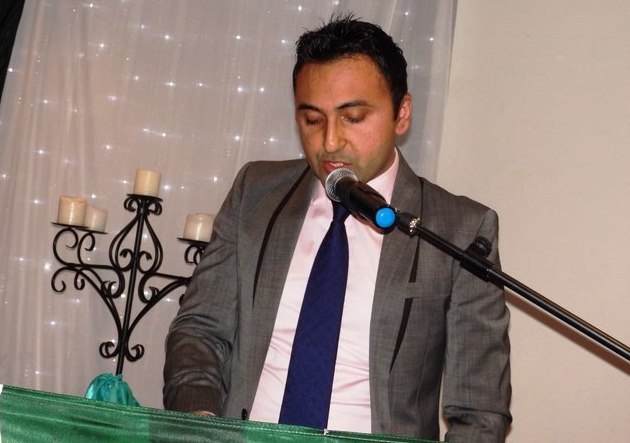 General Secretary Australia Pakistan Medical Association Dr Irfan Noor said that Association APMA is standing with PAA and will always support great efforts of PAA.
Raja Taseer who is a also a famous poet and singer, gathered lots of appreciation from audience when he recited Nazm " Hum Watan Per Koiey Aanch Aniey Na Dieyngey".The High Commissioner H.E. Naela Chohan presented awards to community members and She also cut a cake for the Independence day of Pakistan.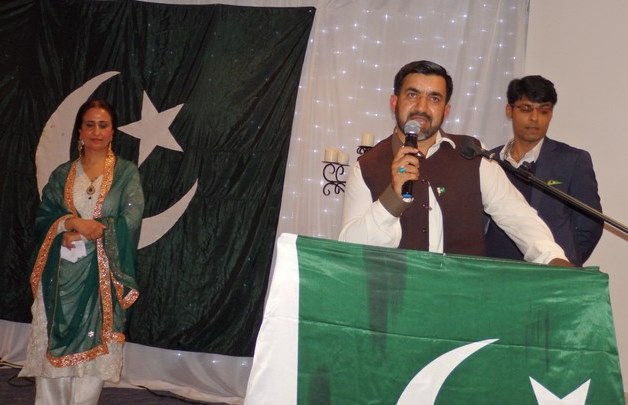 Once again at the end, the President Mr. Abbas Rana personally visited each and every table of guests and thanked Pakistani community for their support to the Association and specially in holding successful events. Also appreciated the support of Association organisation team and sponsors, without their support the function was not a possibility. The hall clapped for the Association team and sponsors for many minutes to acknowledge their great efforts and support over the year to Pakistani community.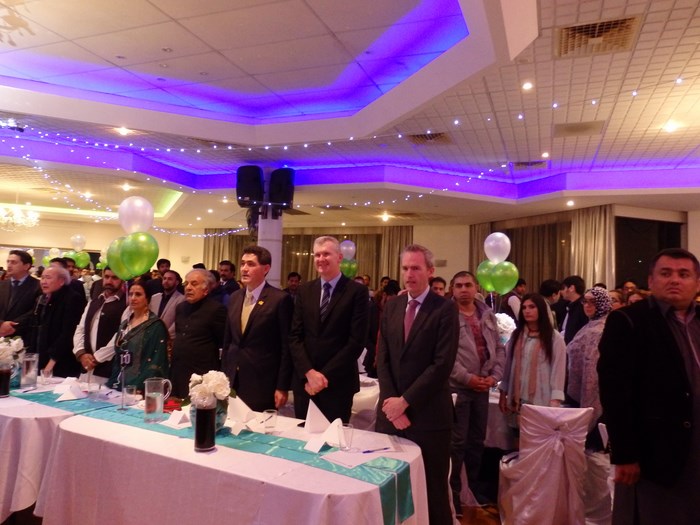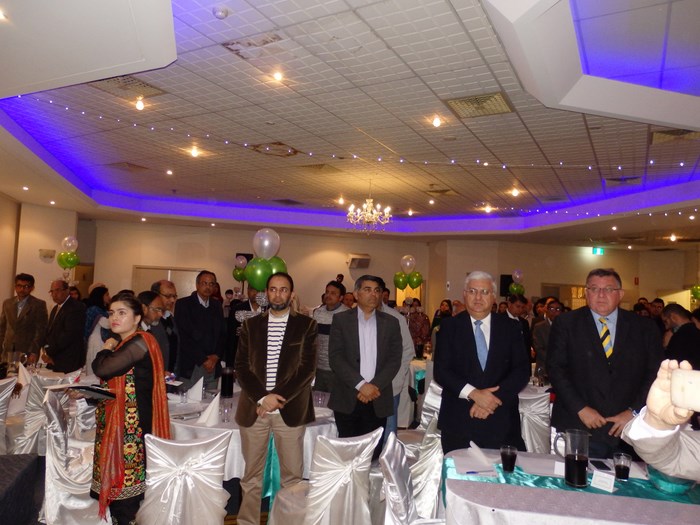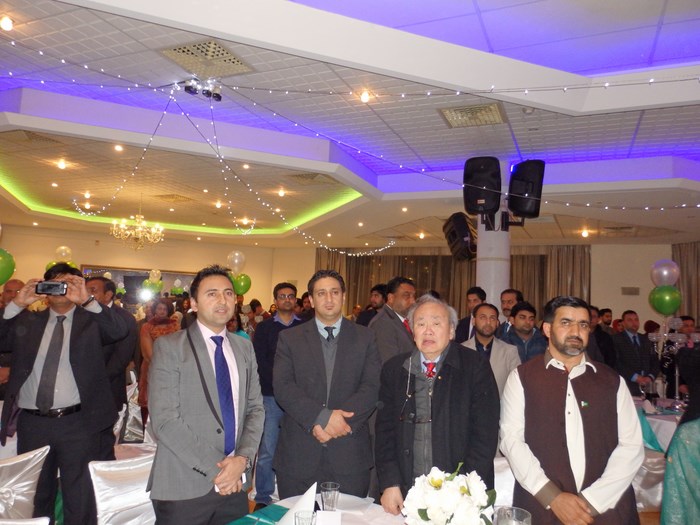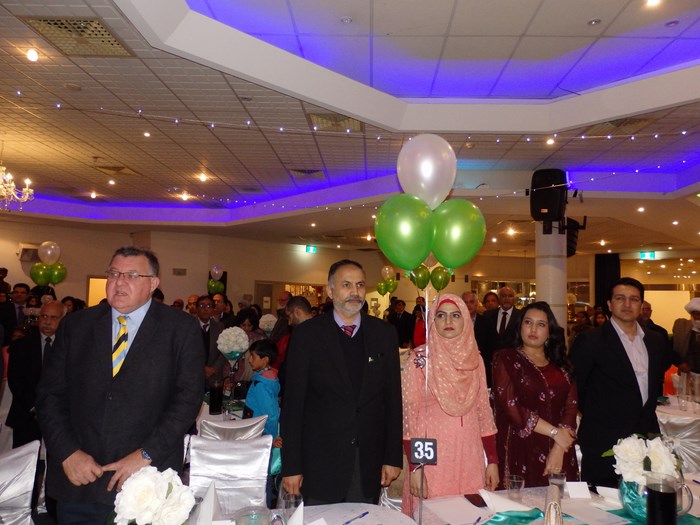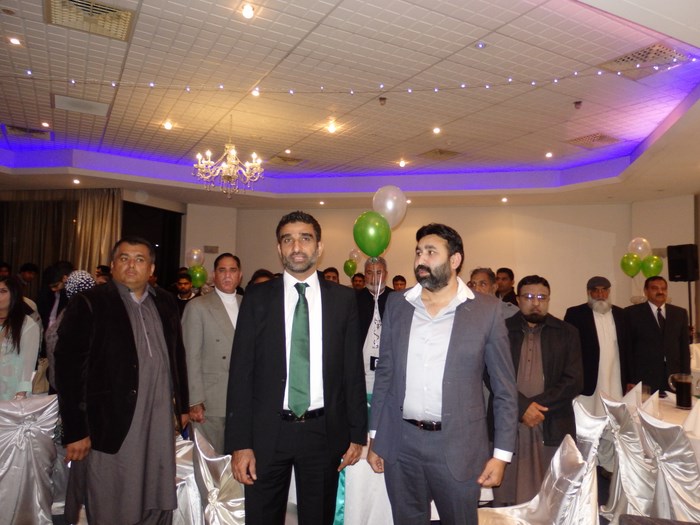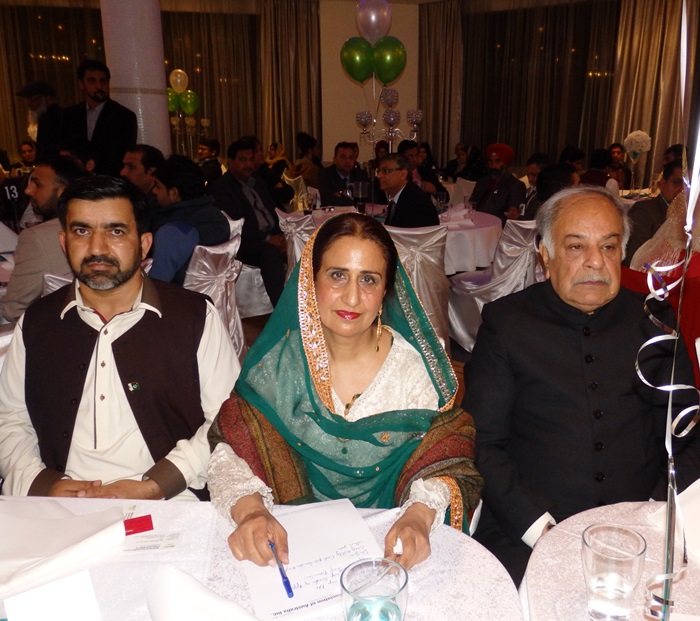 President PAA Abbas Rana, H.E. Naela Chohan and Ambassador (R) Musa Javed Chohan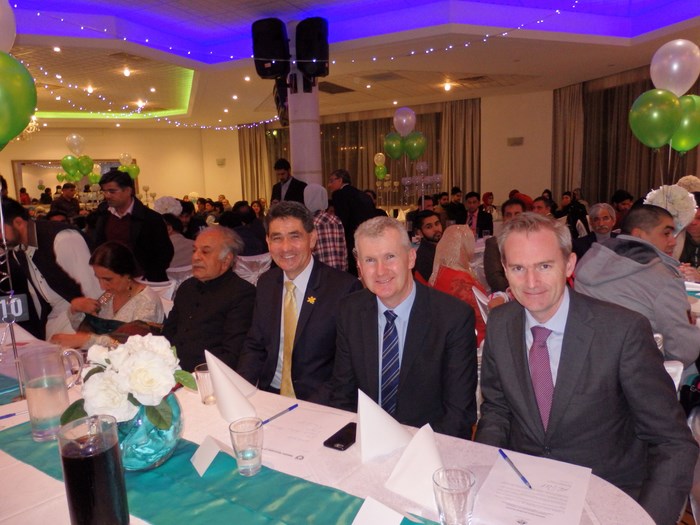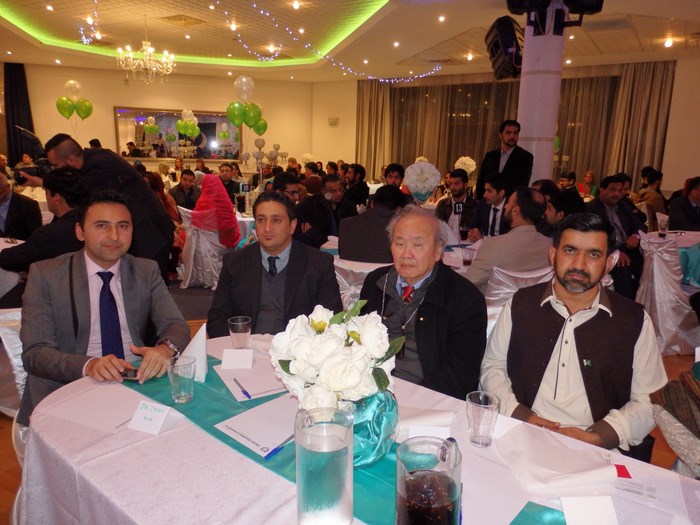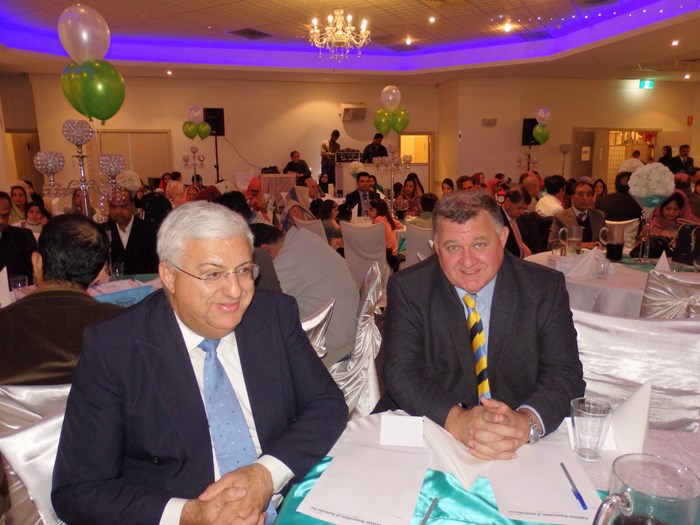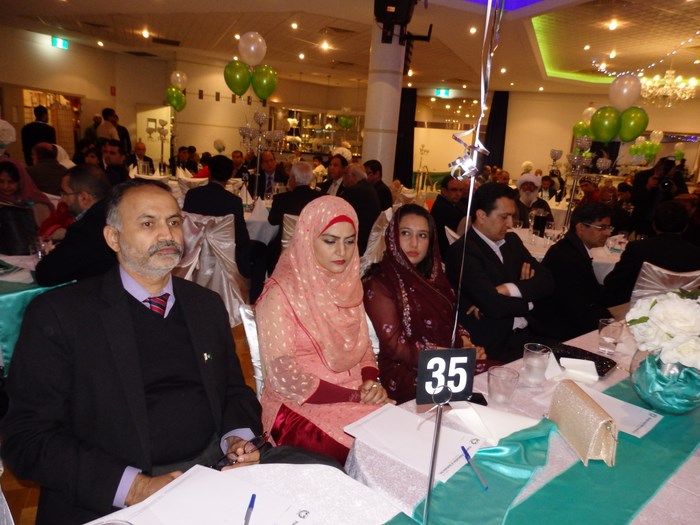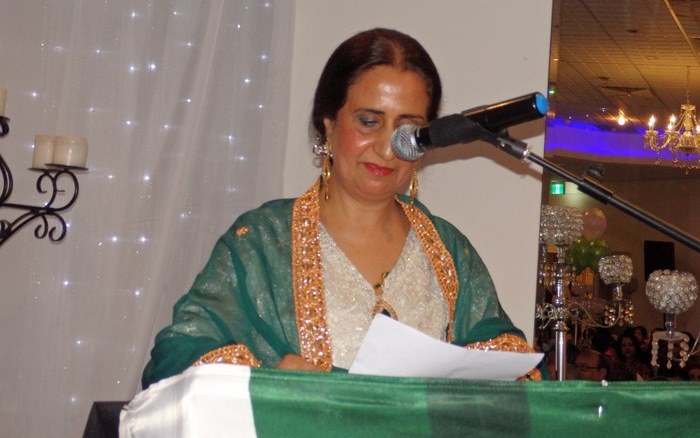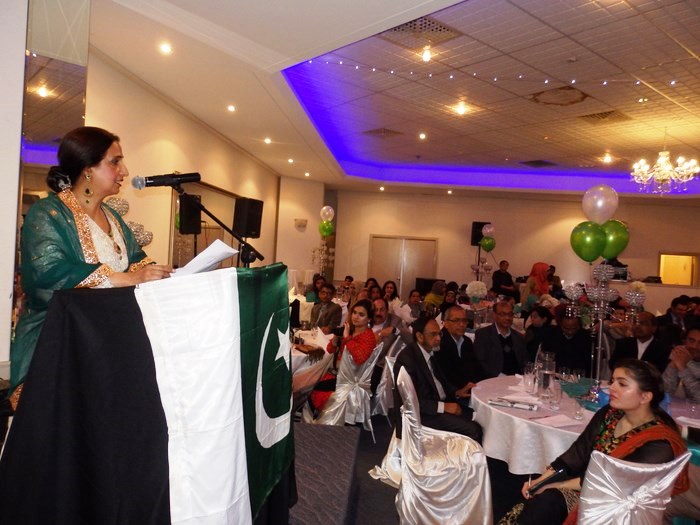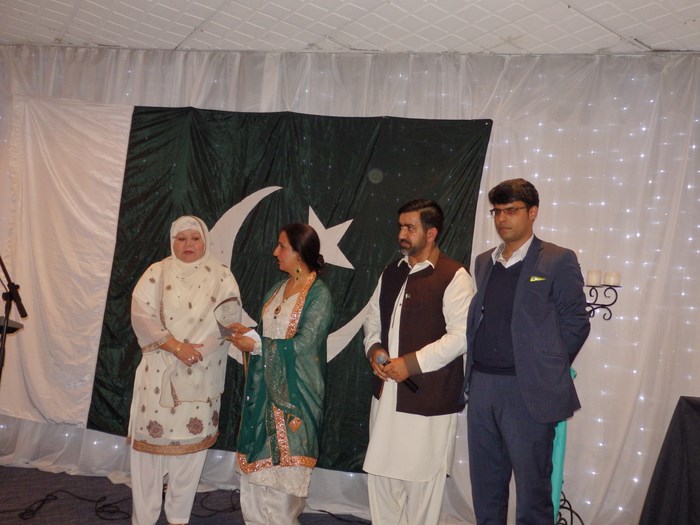 The wife of Umar Ghani Marhum receiving tribute award from High Commissioner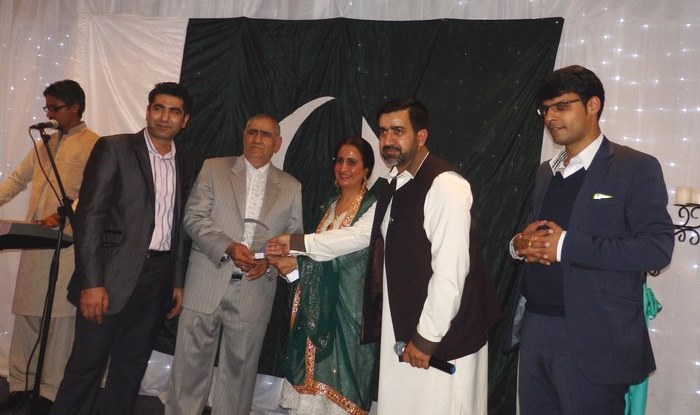 Ustad Mushtaq Ahmed of Himalaya receiving appreciating award from High Commissioner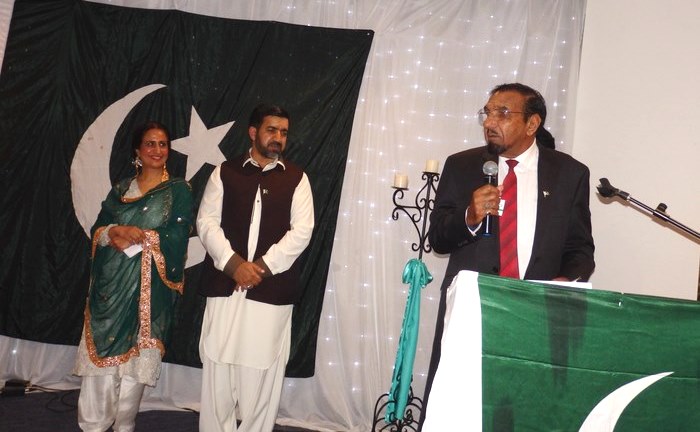 Zawar Shah during the PAA quiz about the Pakistan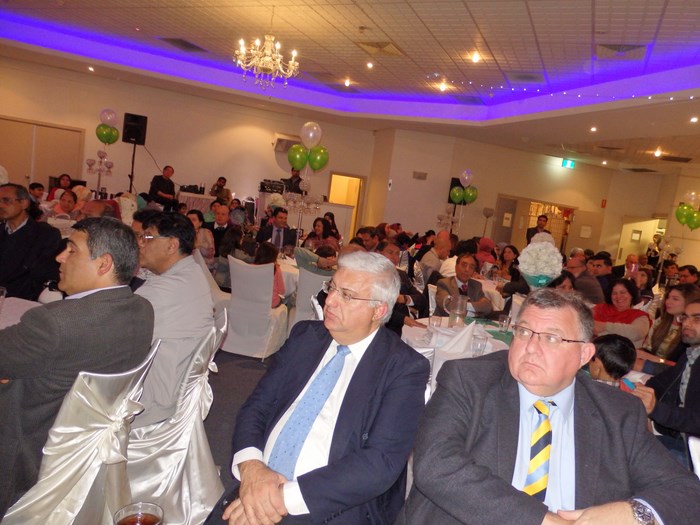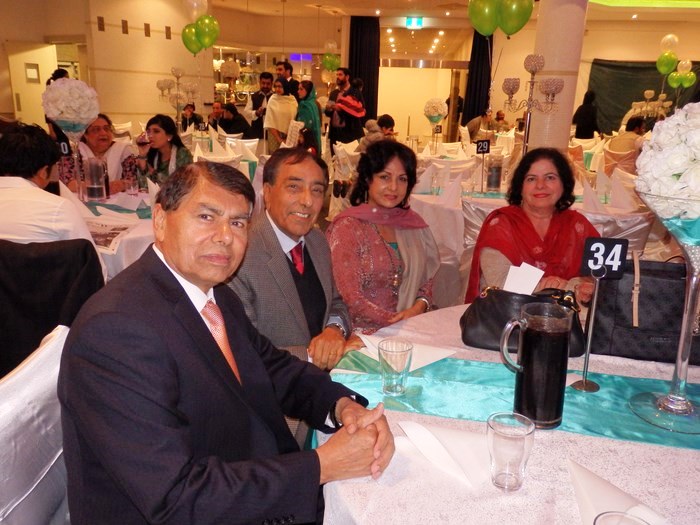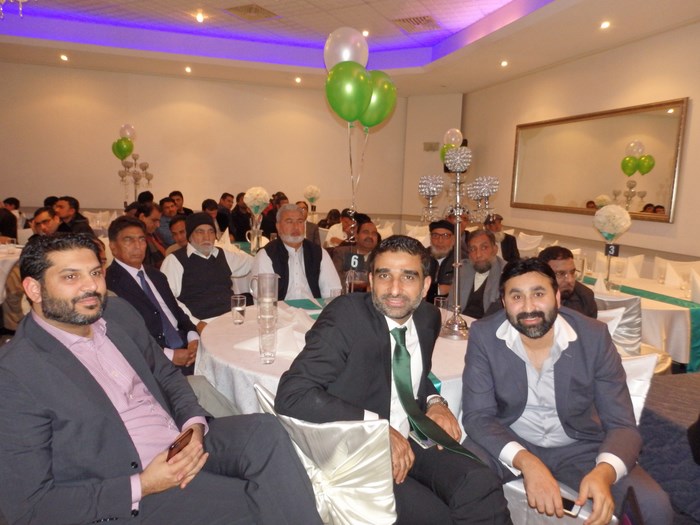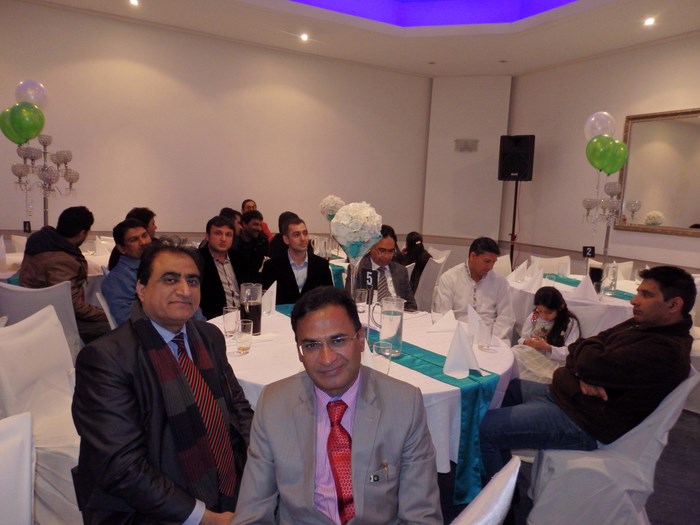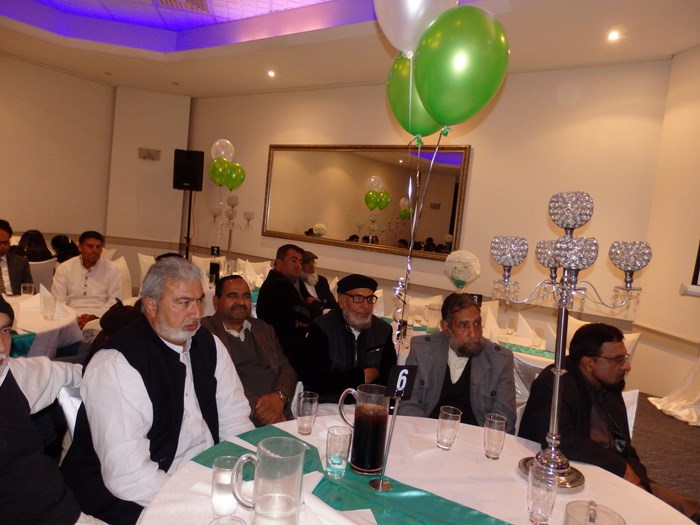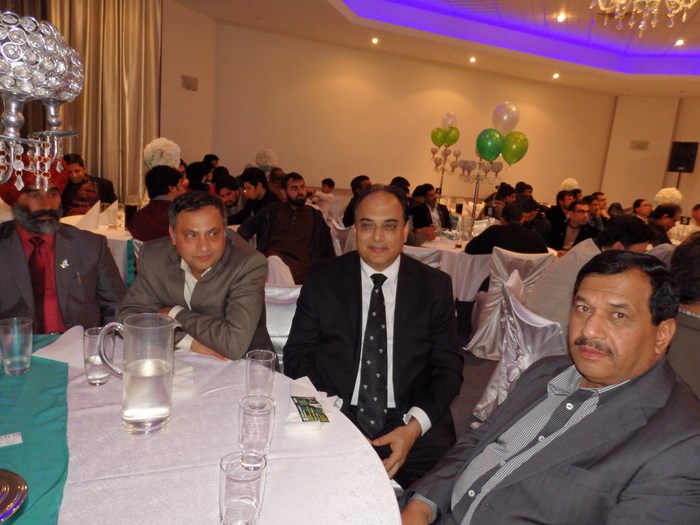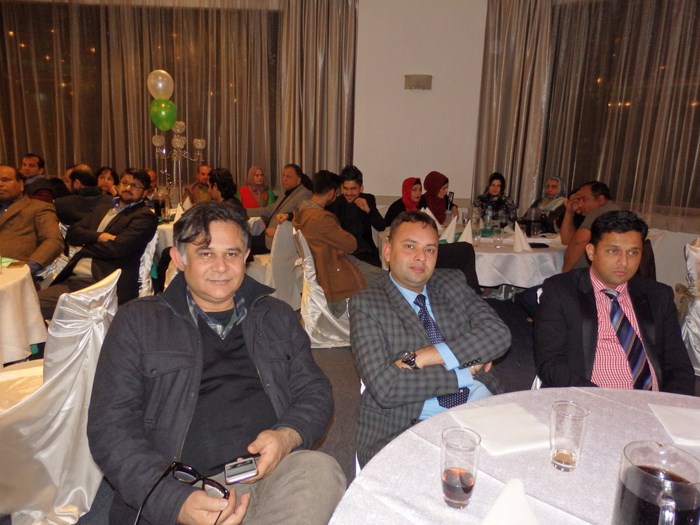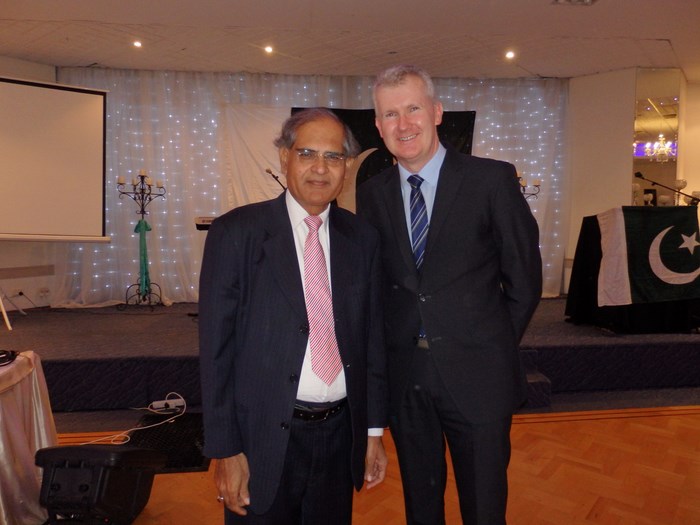 Syed Zafar Hussain and Honourable Tony Burke MP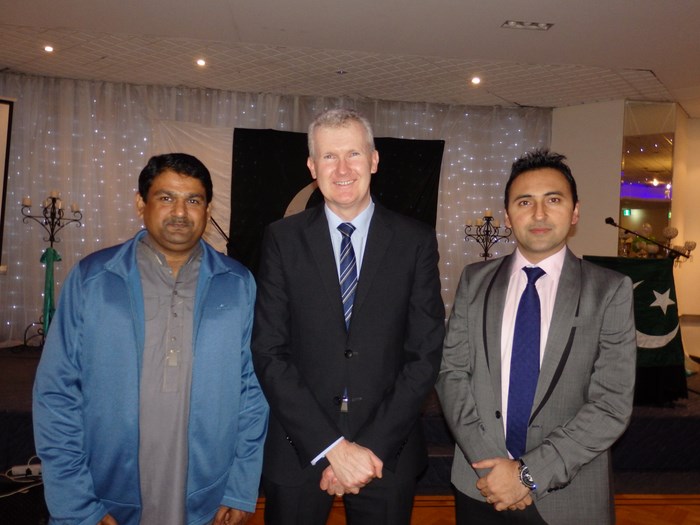 Mukhtar Rana, Hon. Tony Burke and Dr Irfan Noor
The Federal Member for Hughes Honourable Craig Kelly and Syed Zafar Hussain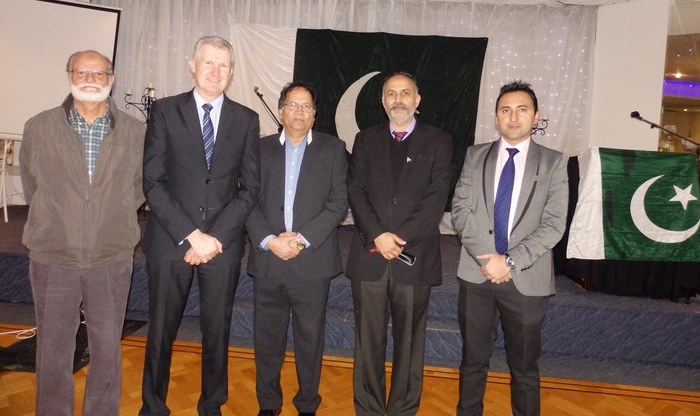 M.A. Lodhi, Hon. Tony Burke, Pervaiz Khan, Consul General Yousfani and Dr Irfan Noor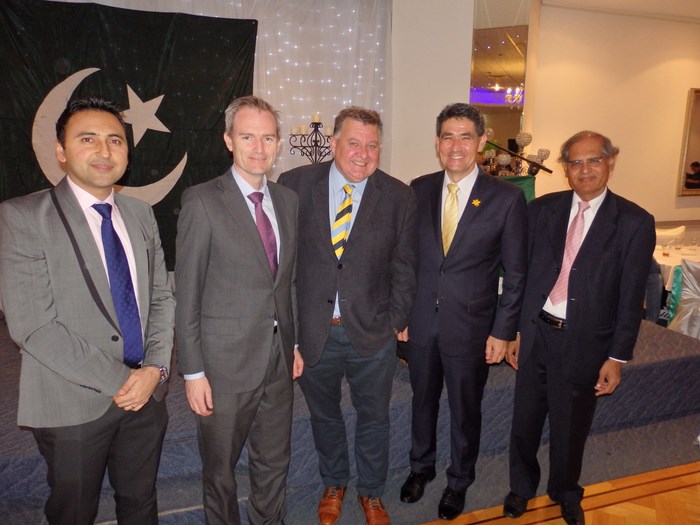 Dr Irfan Noor, Hon. David Coleman, Hon.Craig Kelly, Hon. Dr Jeff Lee and S. Zafar Hussain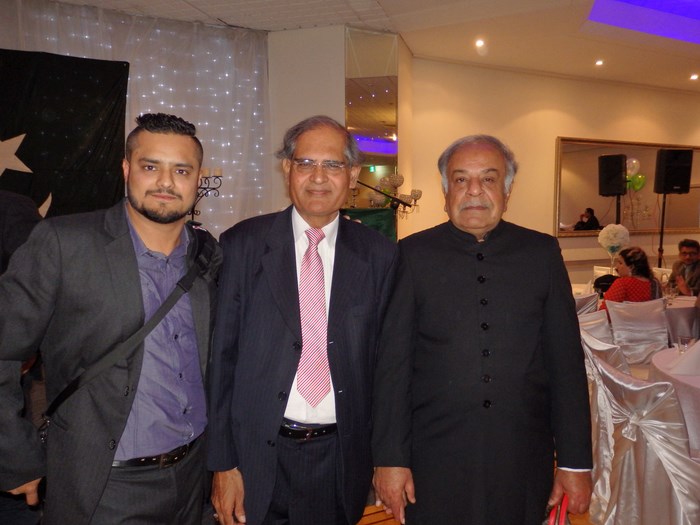 Abbas Naqvi, Zafar Hussain and Ambassador (R) Musa Javed Chohan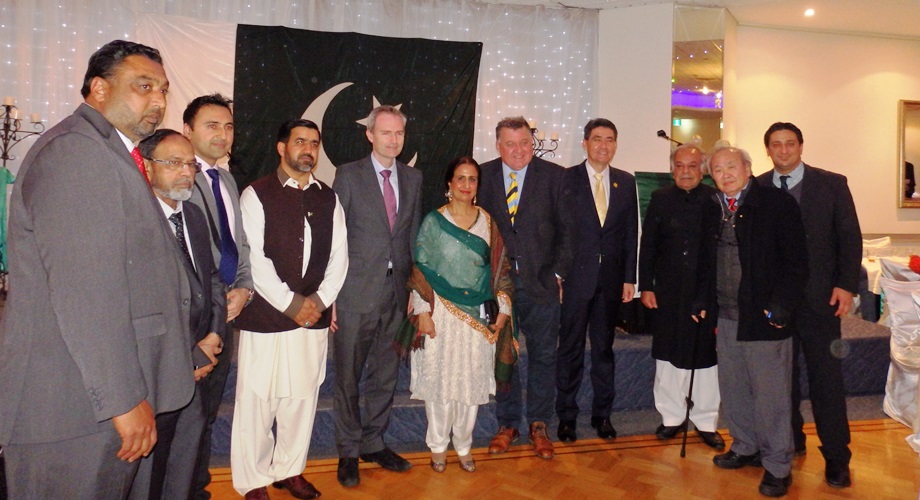 A Group Photo of President PAA Abbas Rana, H.E. Naela Chohan, Members of Parliament and other dignitaries