Sada-e-Watan Sydney ™
Sadaewatan@gmail.com
Legendary Qari Syed Sadaqat Ali was Chief Guest of the Milaad Function in Moorebank Sydney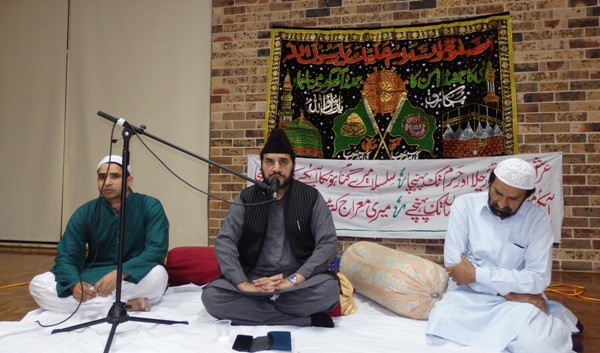 Mehmood Chadhar,Qari Syed Sadaqat Ali of USA and Chaudhry Aish Mohammad
Legendary Qari Syed Sadaqat Ali is originally belong from Lahore but since 35 years settled in USA. Actually he is asset of Pakistan, Pakistan and Pakistanis are proud on him and he no needing any official introduction. He is always traveling from one part of the world to other on the invitation of Mohiban e Rasool. He received all type of respected National and International Awards. He is pupil of the internationally famous Qari Abd al-Basit 'Abd as-Samad, of Egypt. Currently he is in Brisbane and it is his 11th Visit of Australia.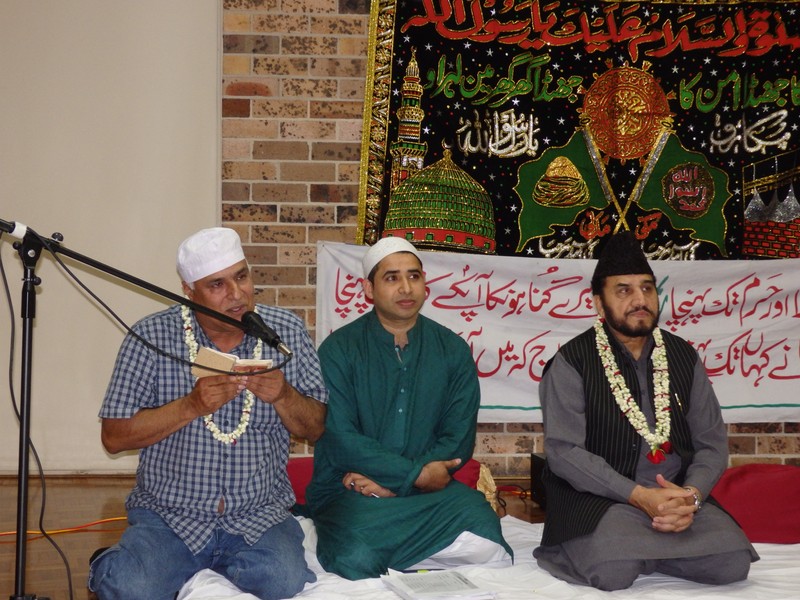 Chaudhary Zafar Iqbal reciting a Naat e Rasool e Maqbool during the Milaad Program
On Saturday evening of 25th January 2014, Qari Syed Sadaqat Ali was Chief Guest of the Mehfil e Qiraat o Naat at Moorebank Community Centre,Liverpool Sydney. The function of Eid Milaadun Nabi was arranged by Aalami Idara Tanzeem ul Islam under the supervision of Sahibzada Mohammad Rafiq Mujaddadi,Sajjada Nasheen Aastana a Aliya Abulbayaan Saeed Mujadaddi Gujranwala.
Mohammad Arif Mujadaddi and other friends organized Milad function which was starts 5pm and finished with Darood o Salam before Isha Prayer. Famous personality of Australian Pakistani Community Mehmood Chadhar was Master of Ceremony.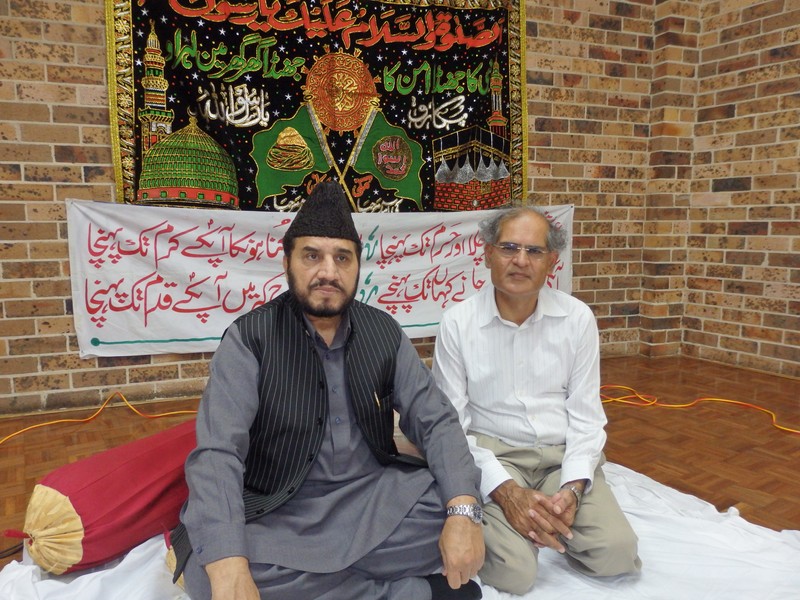 Qari Syed Sadaqat Ali of USA and Syed Zafar Hussain of Sada-e-Watan
More than 250 ladies and gents attended the Mehfil and Beautiful and Heart trembling Quran recitation by Syed Sadaqat Ali.On the request of audience, Honorable Guest Qari Syed Sadaqat Ali also recites Naats and Kalam-e-Iqbal.
Qari Syed Sadaqat Ali
After the prayer dinner was served and Qari Sadaqat Ali with Syed Zafar Hussain cut the special cheesecake of Milad-e-Mustafa.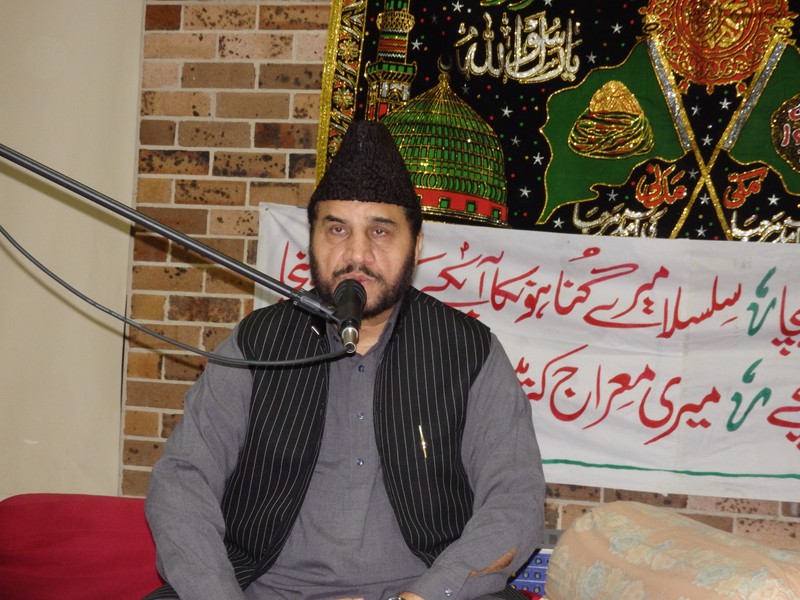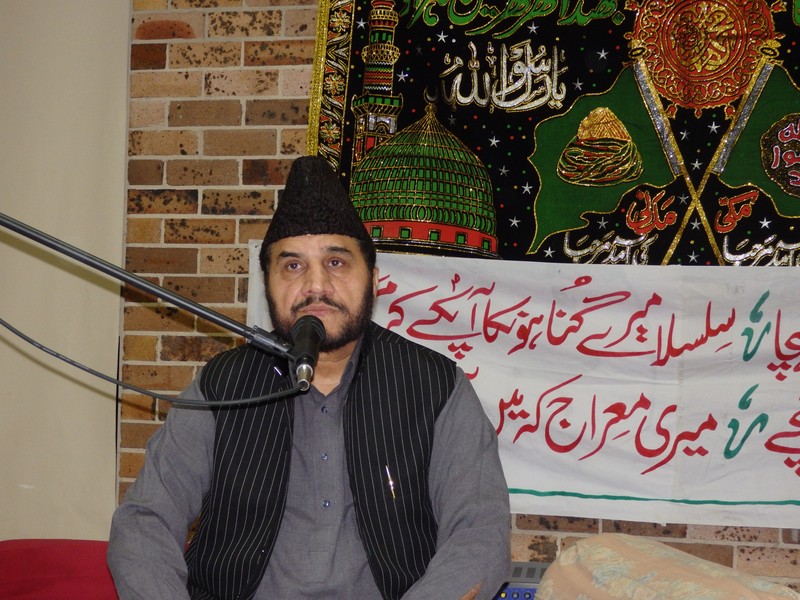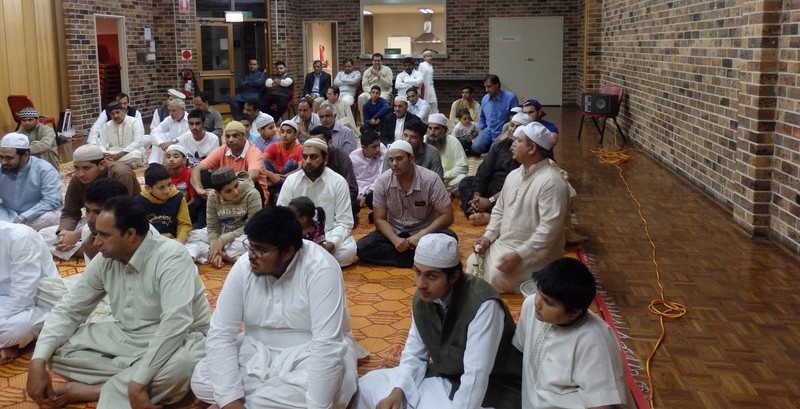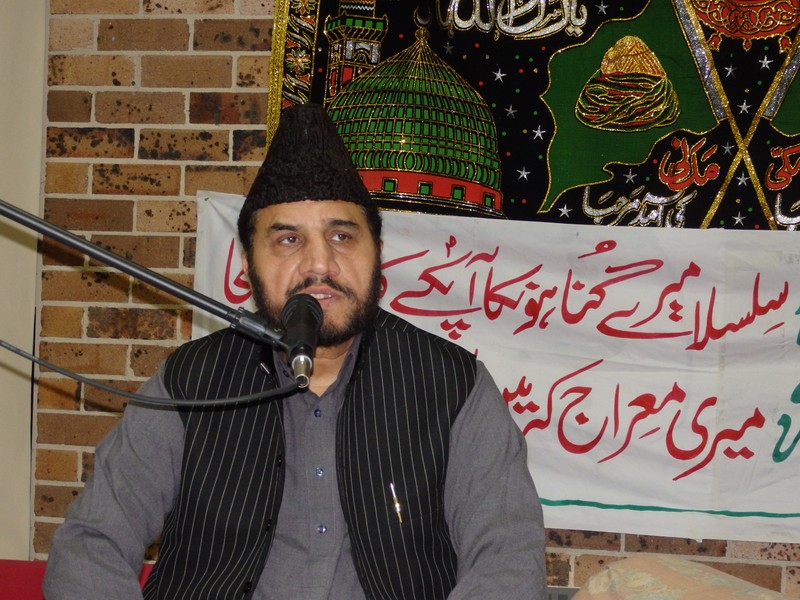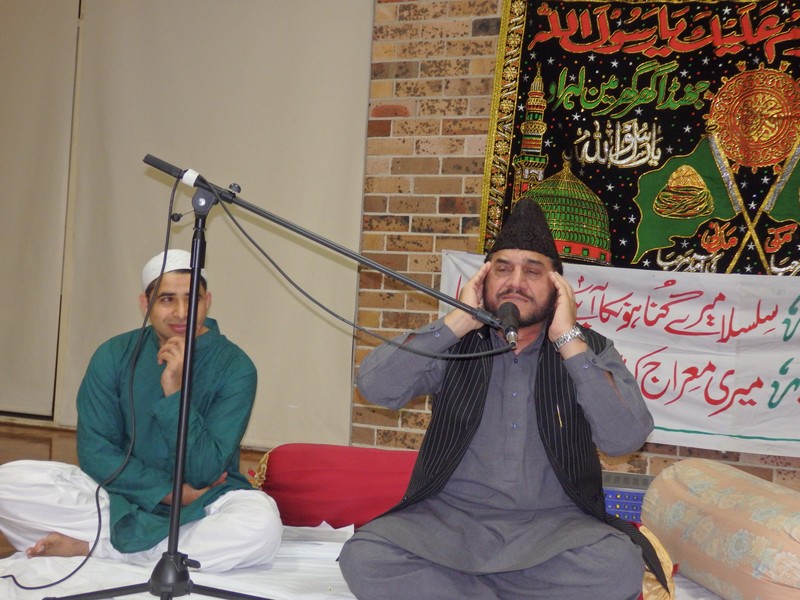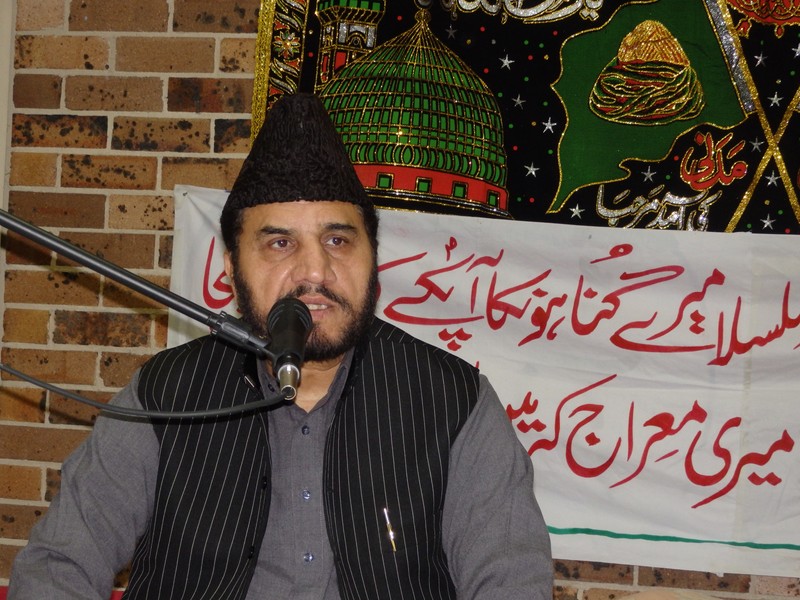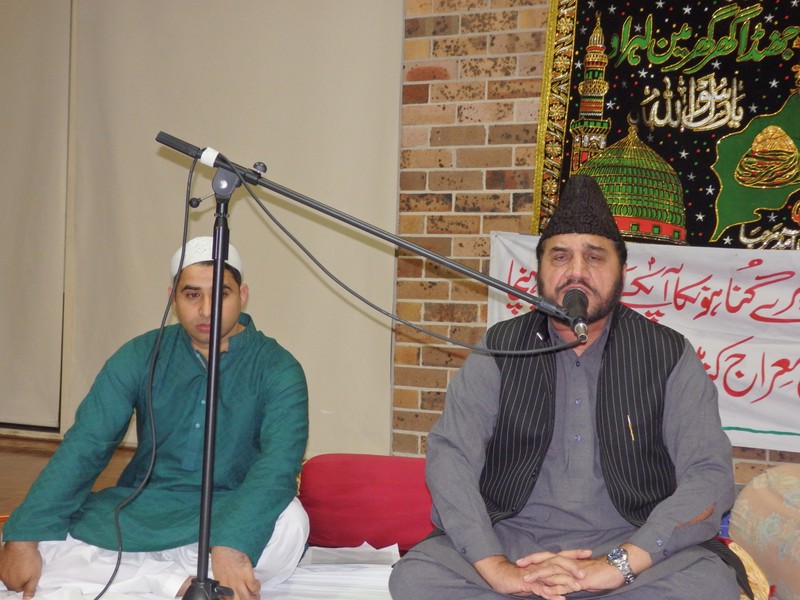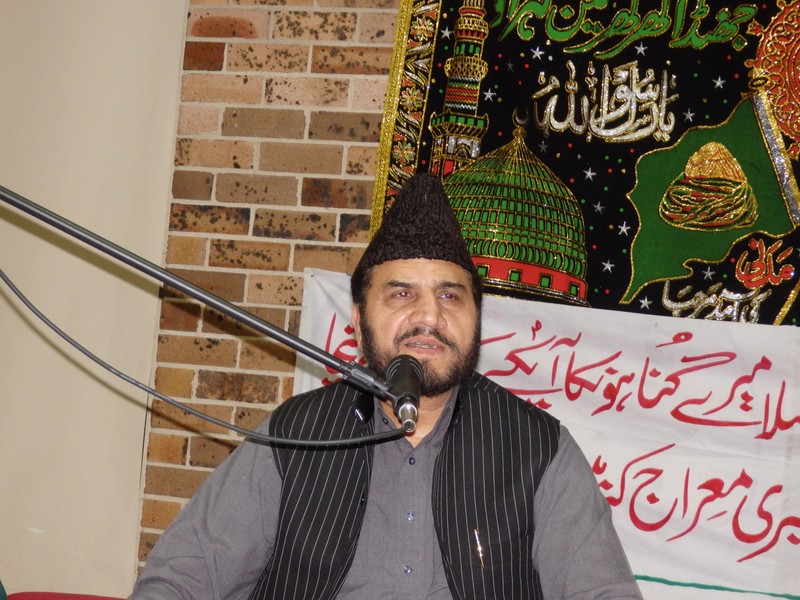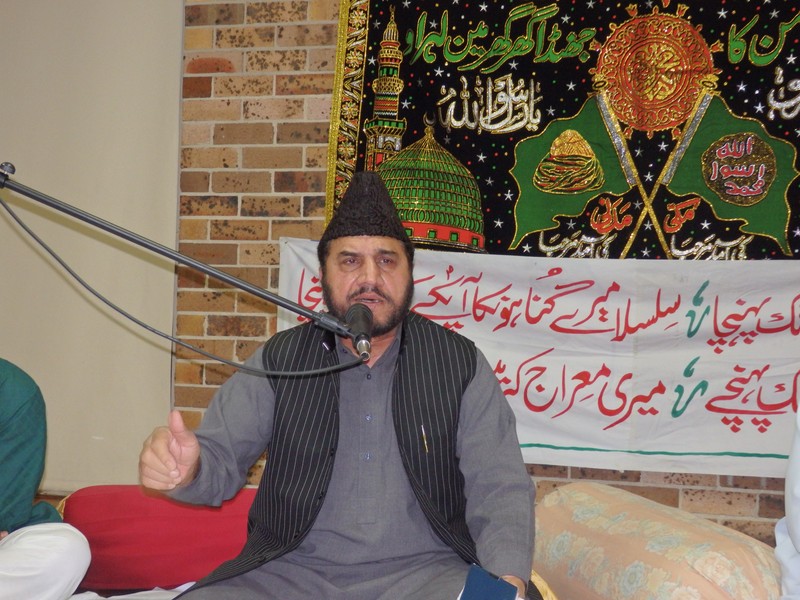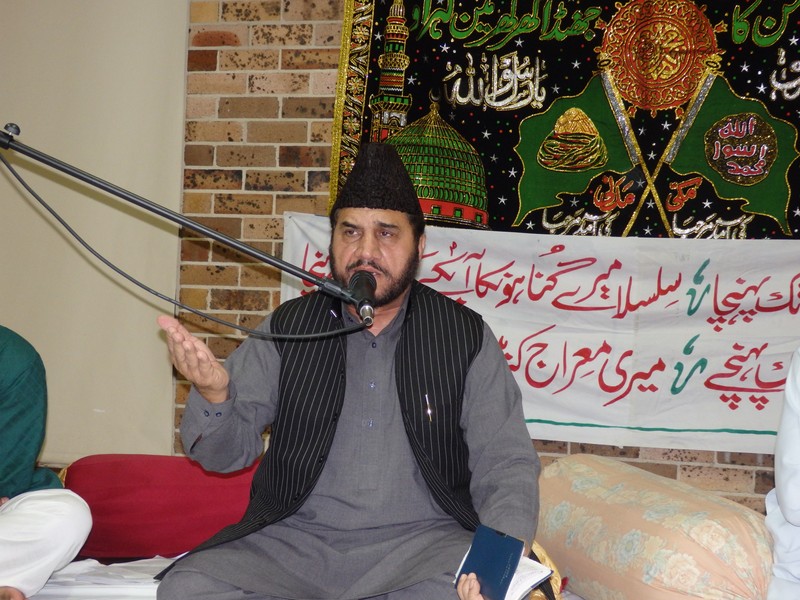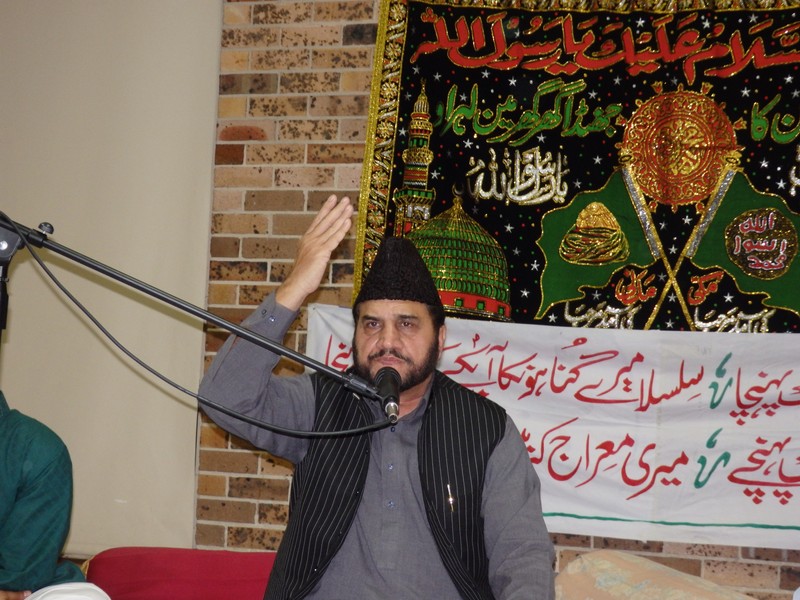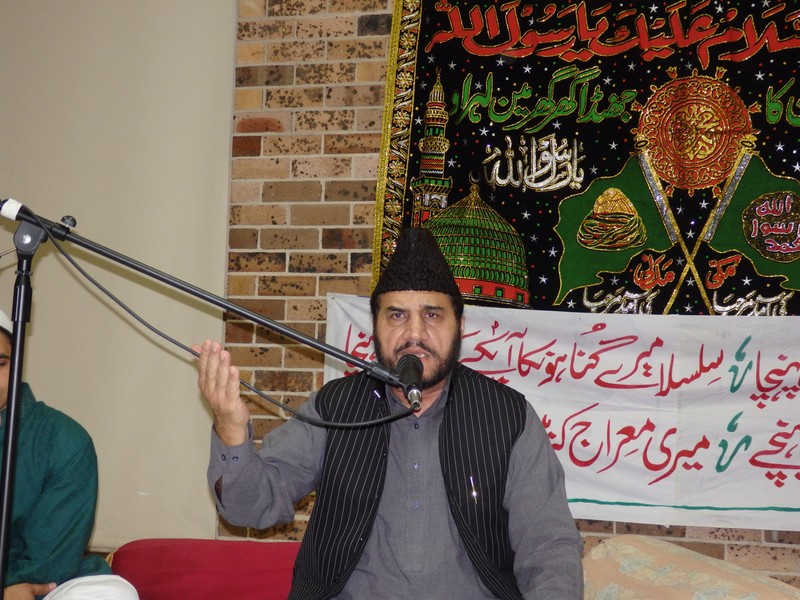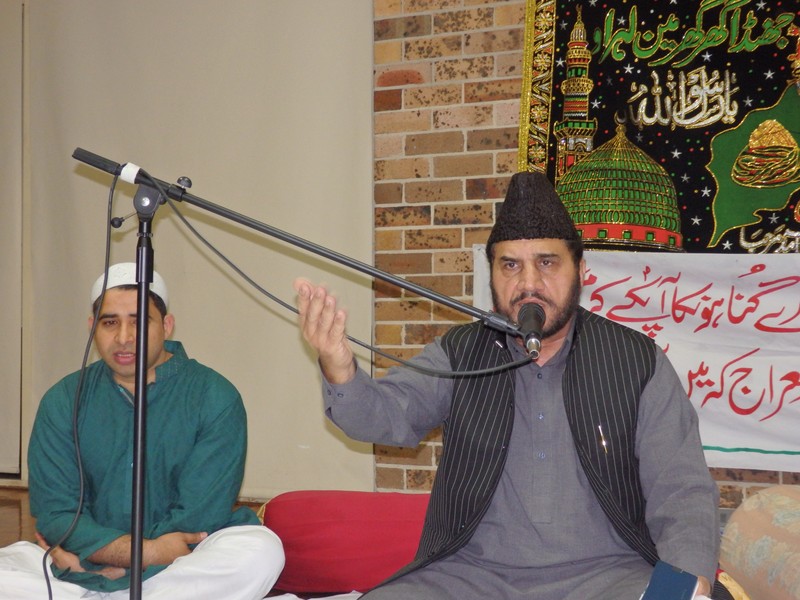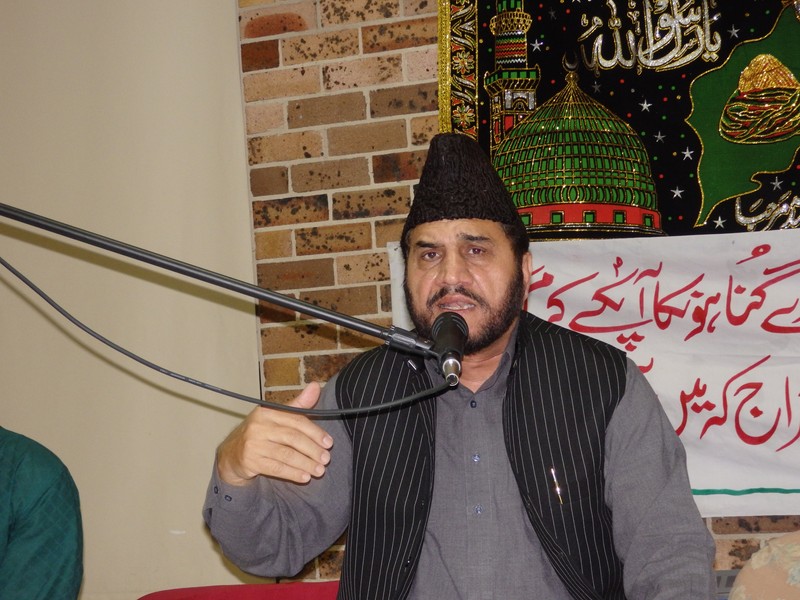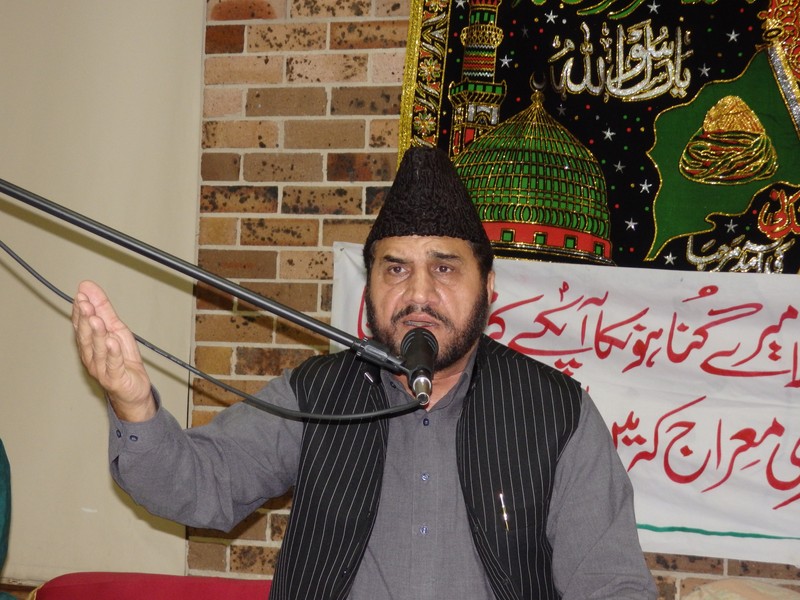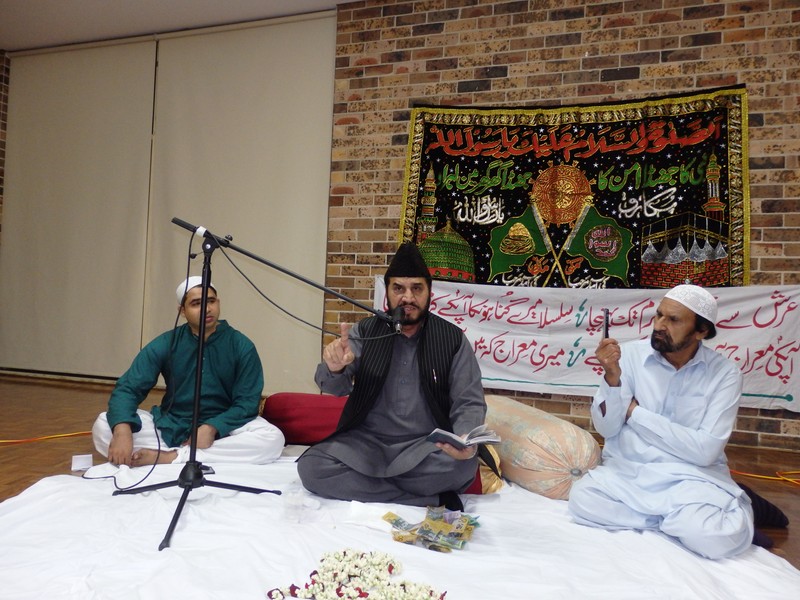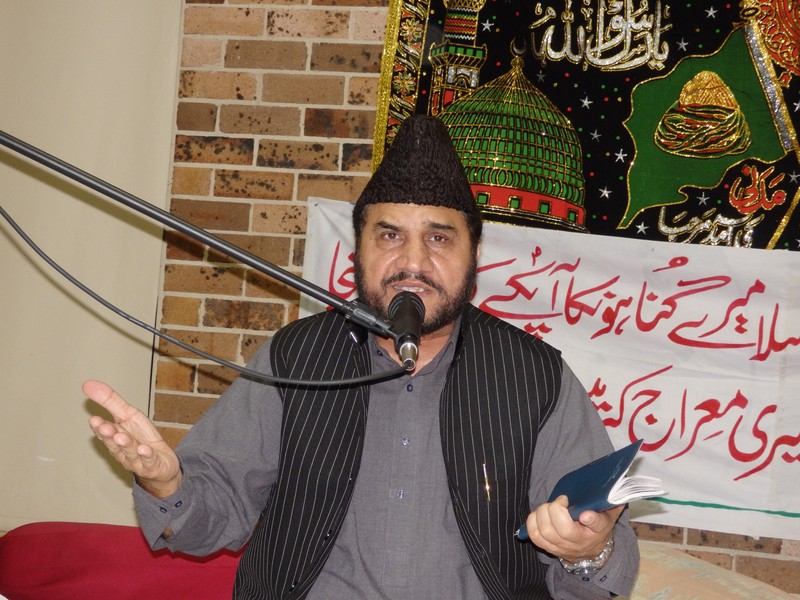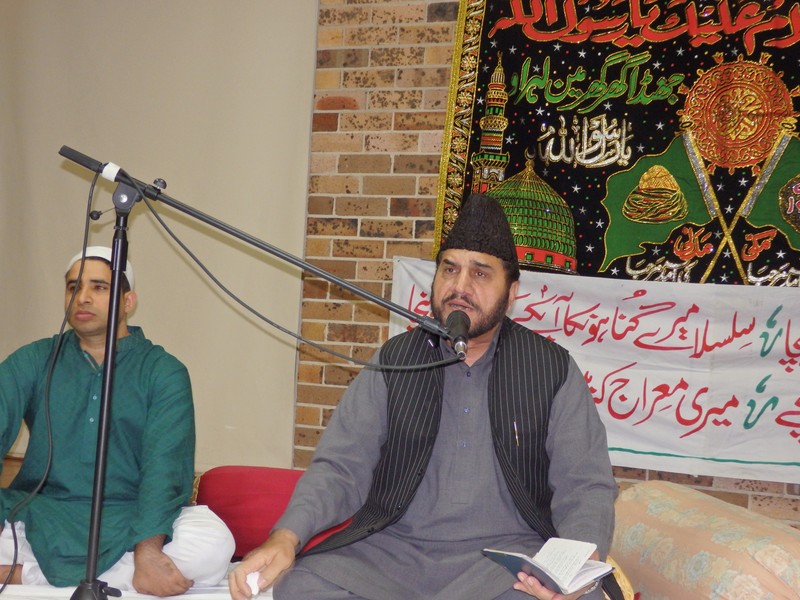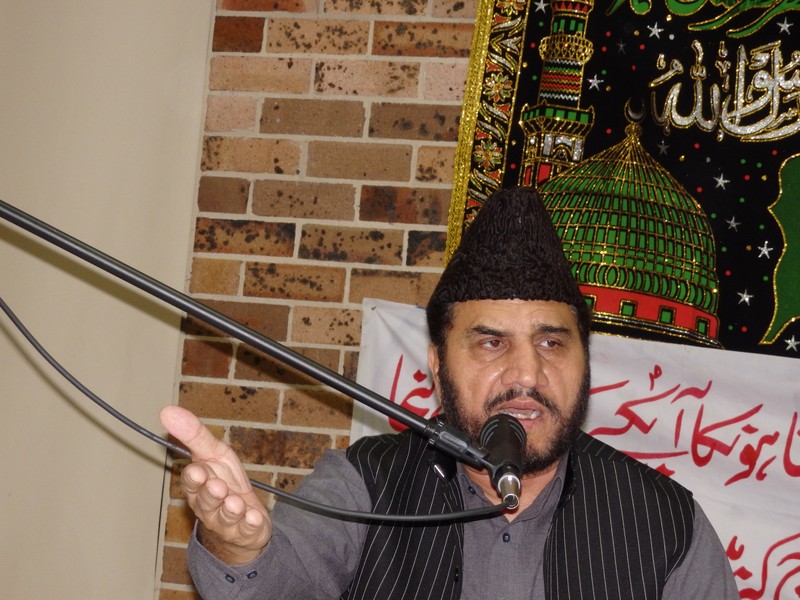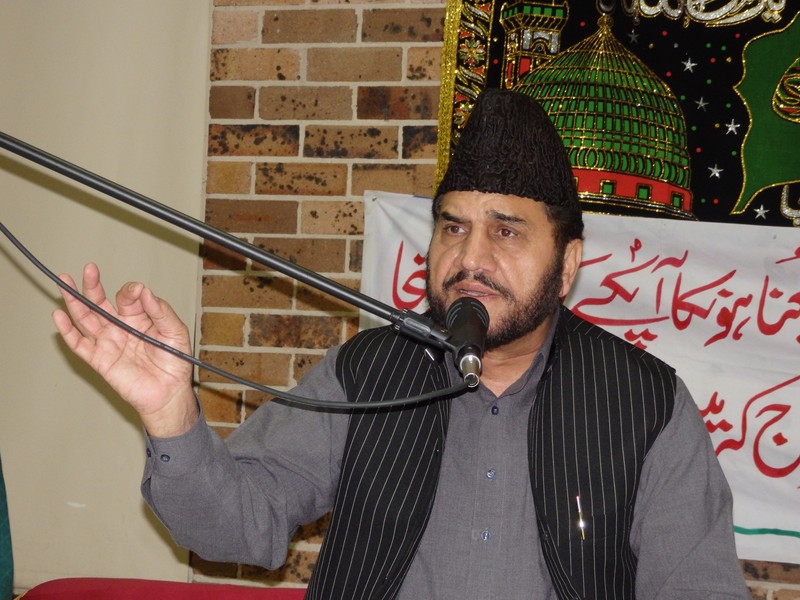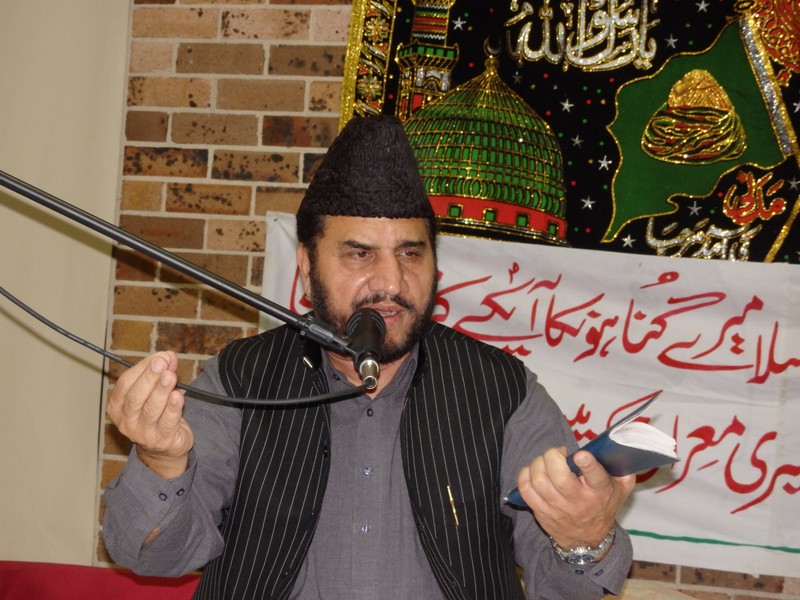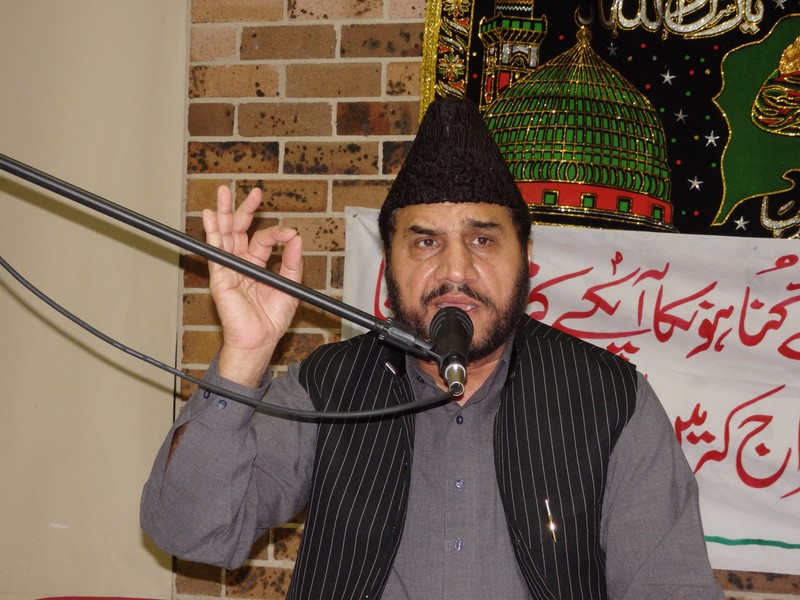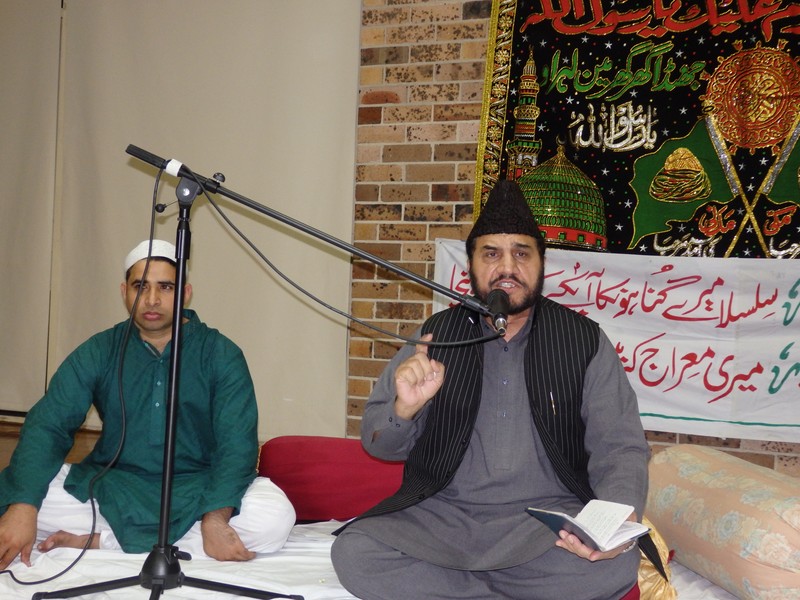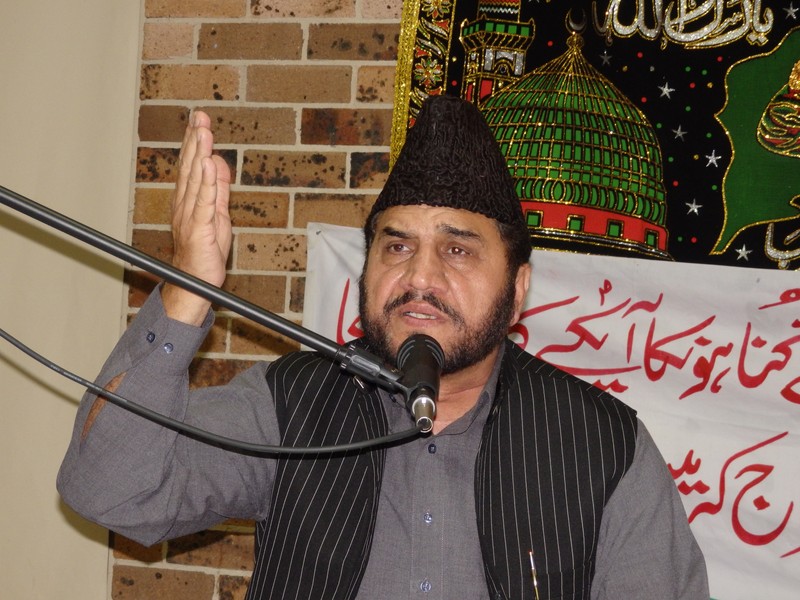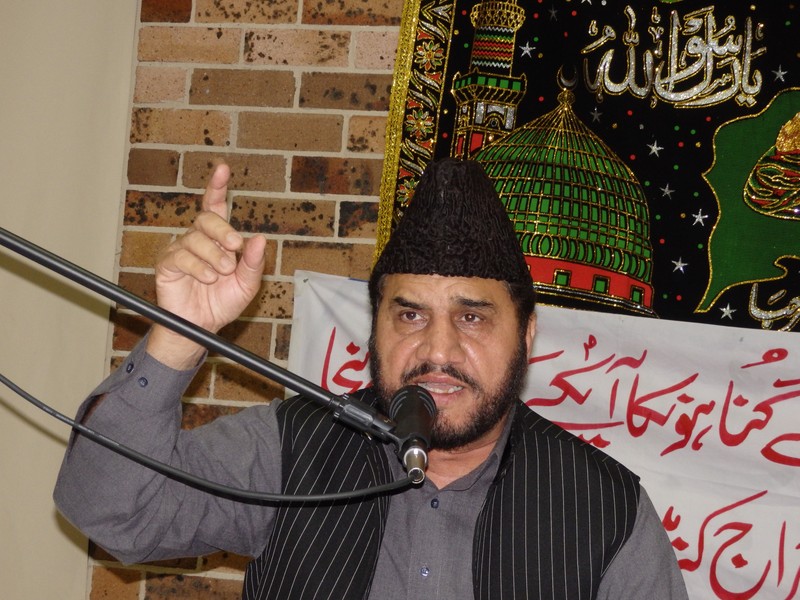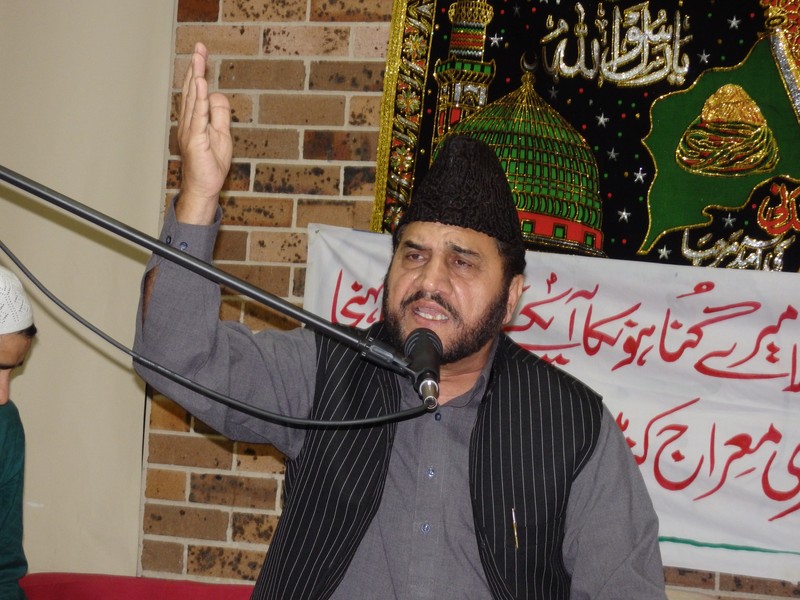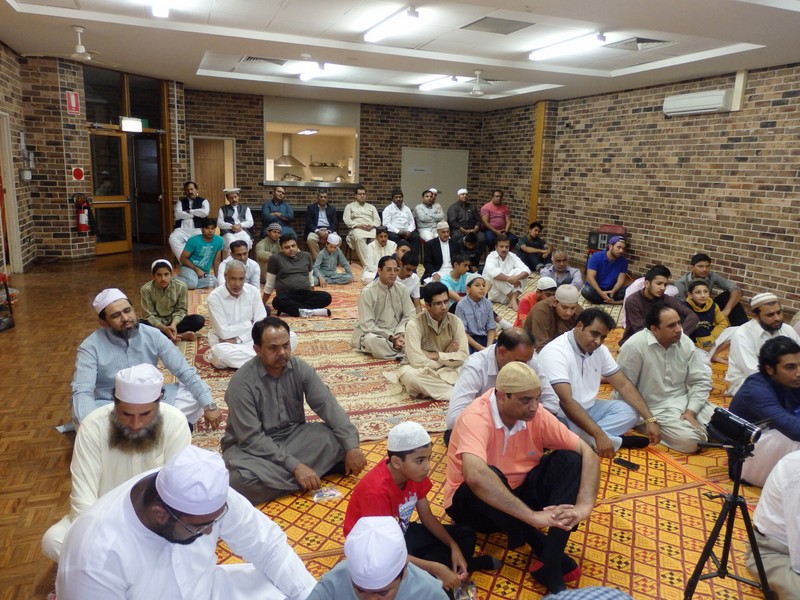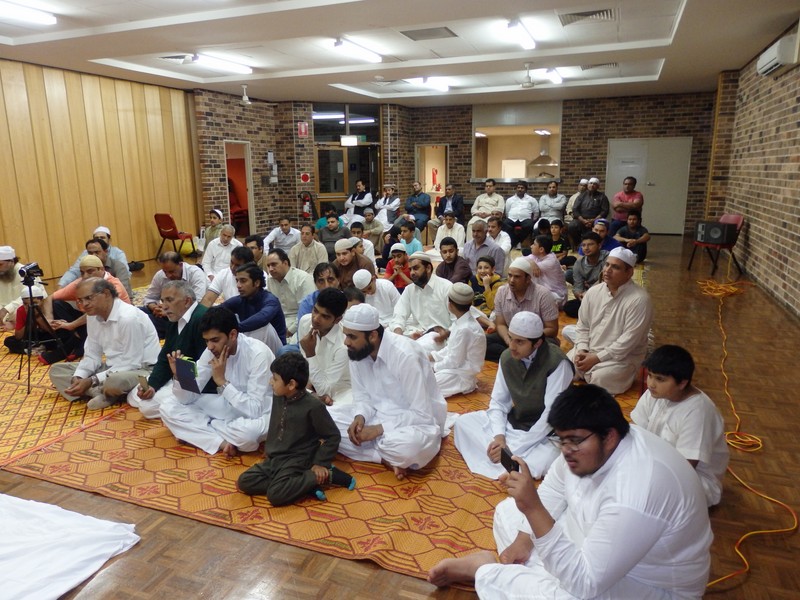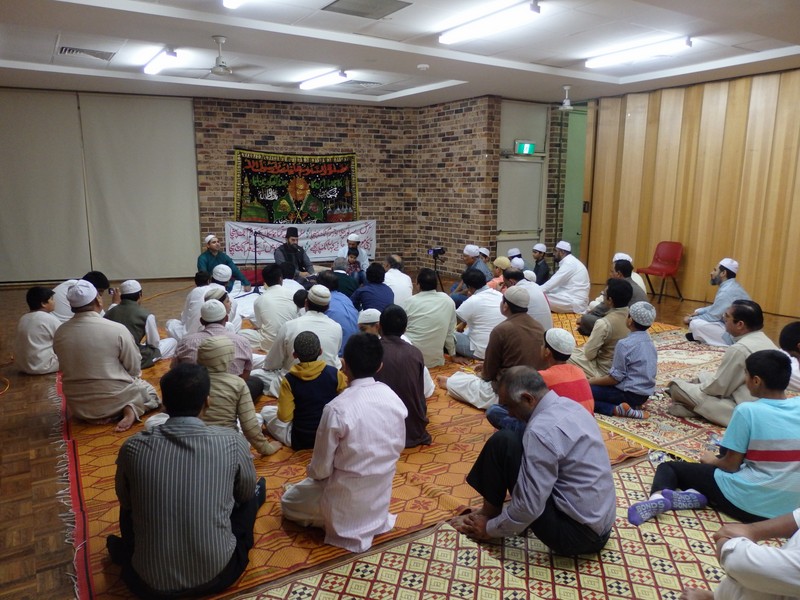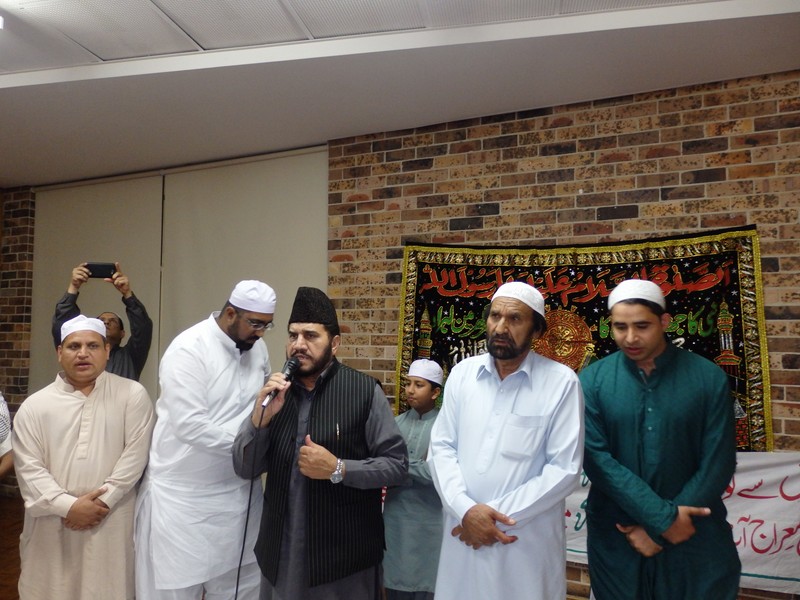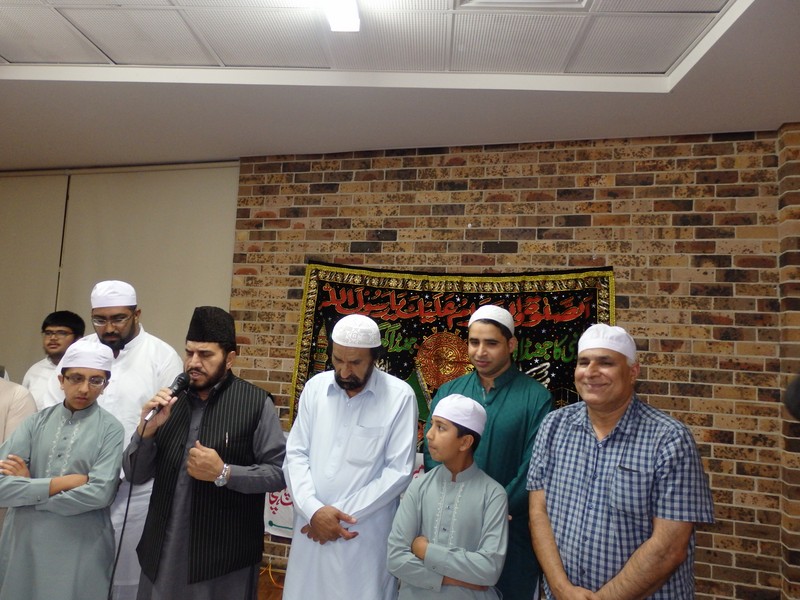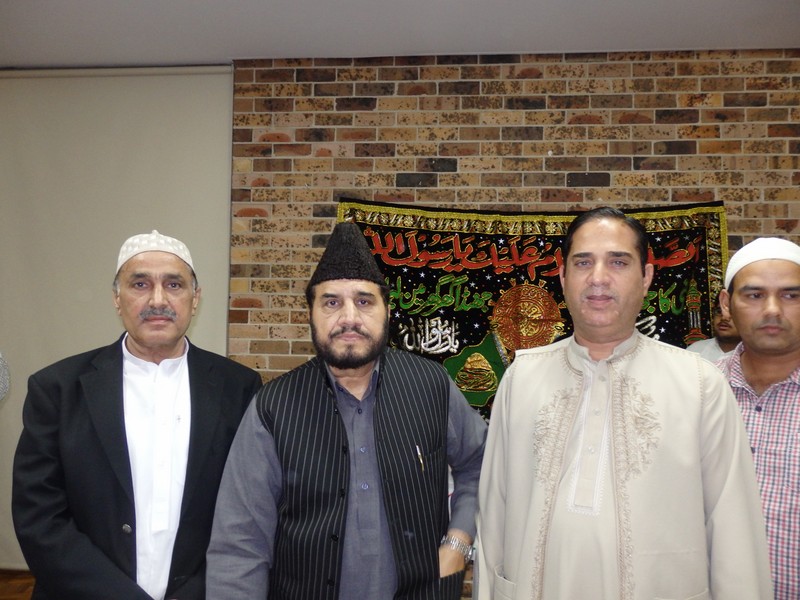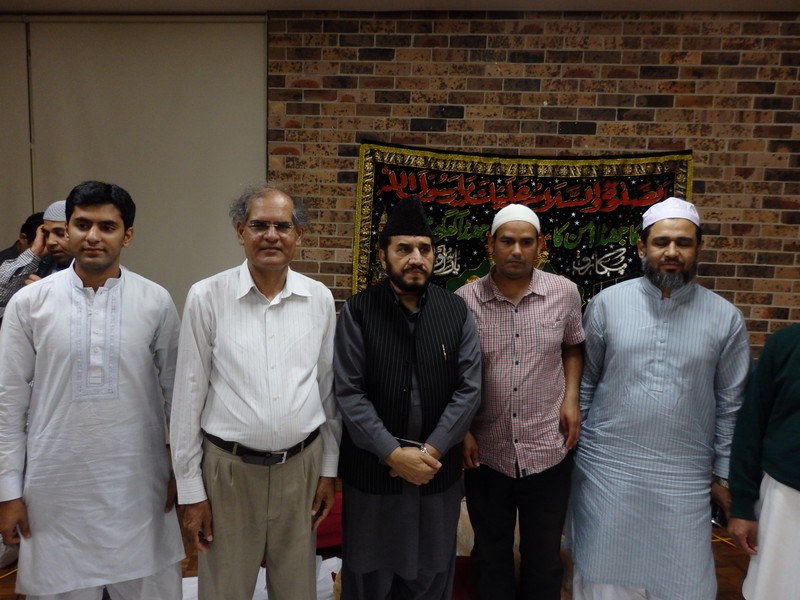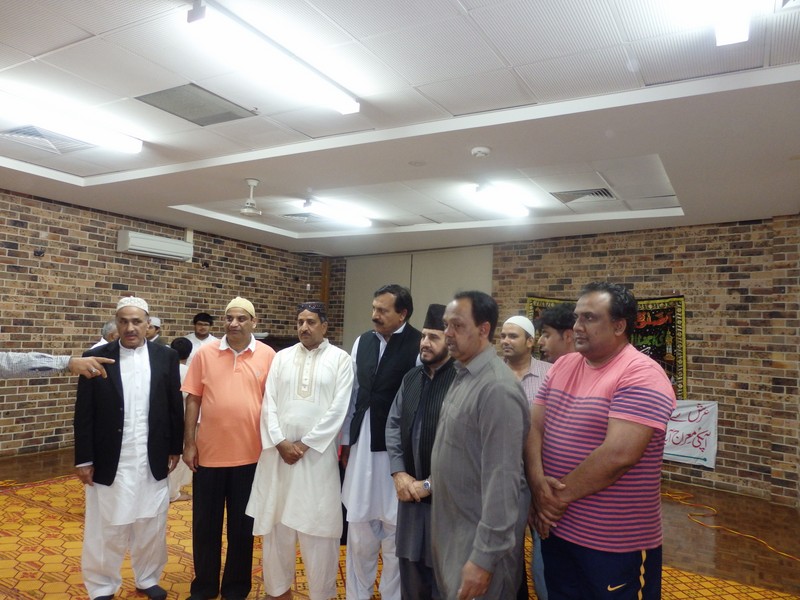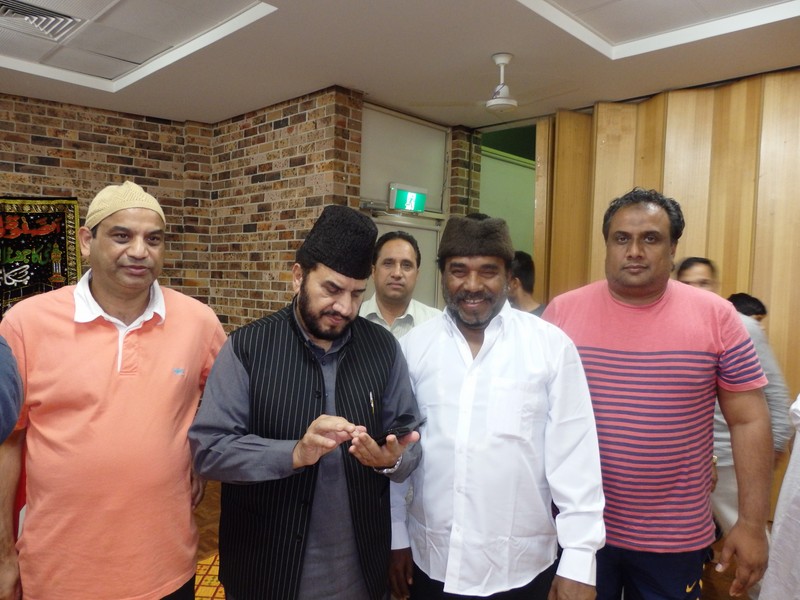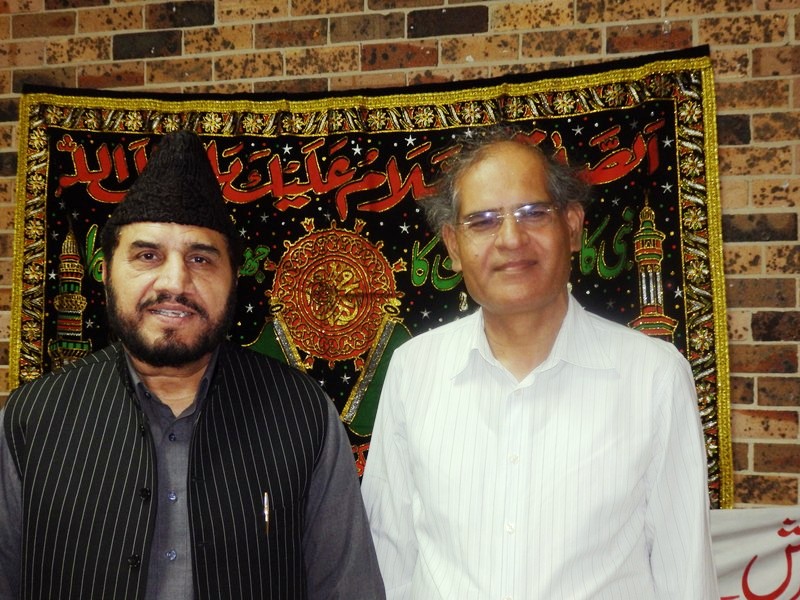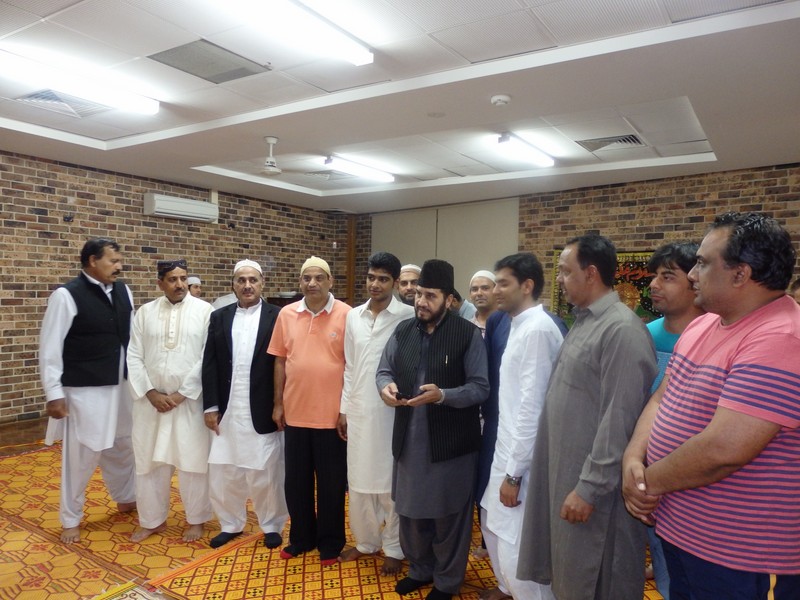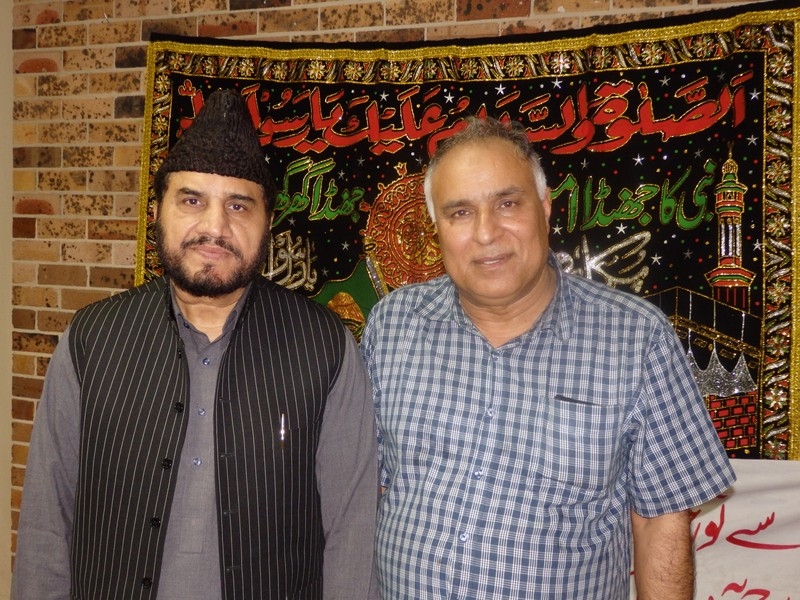 Qari Syed Sadaqat Ali and Chaudhry Zafar Iqbal Mujadaddi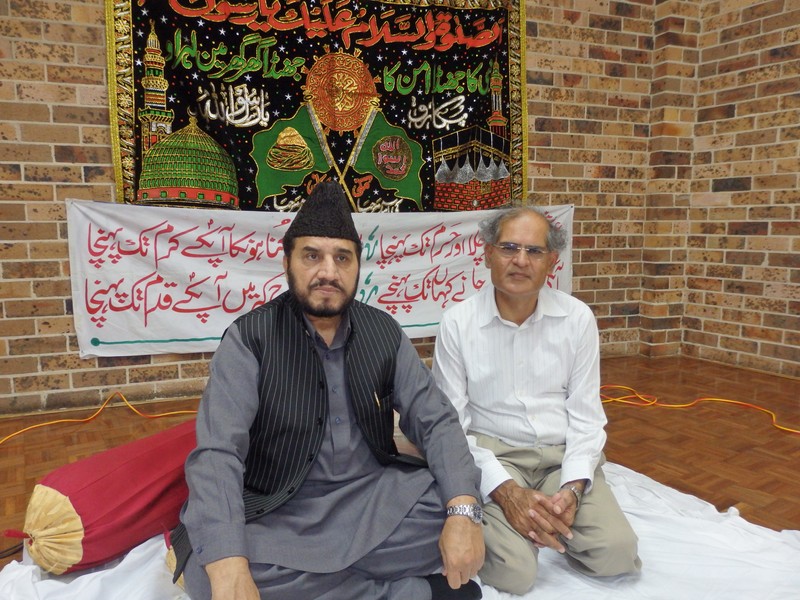 Syed Javed Hussain, Chief Guest Qari Syed Sadaqat Ali and Editor-in-Chief Sada-e-Watan Syed Zafar Hussain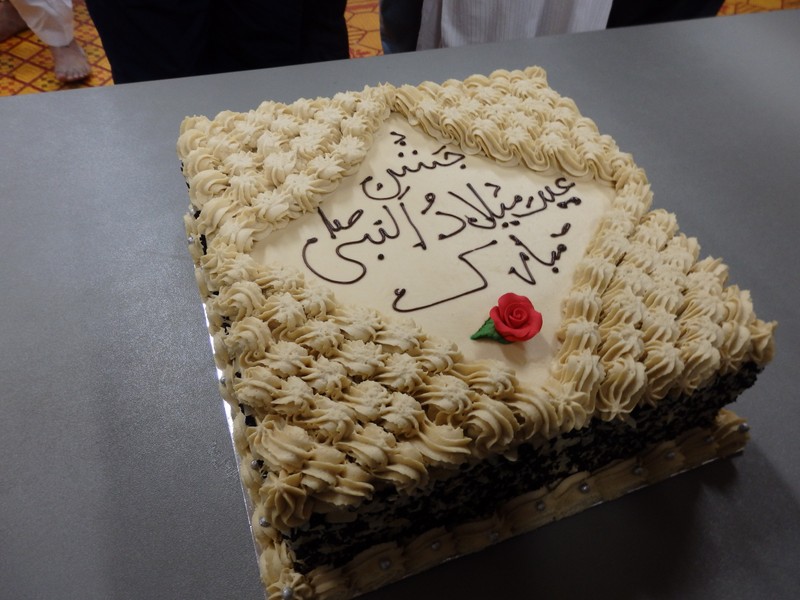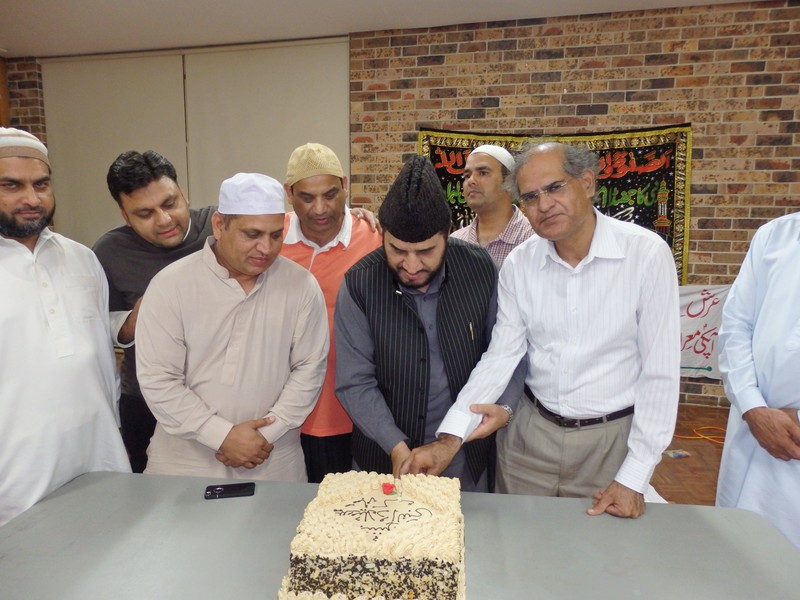 Qari Sadaqat Ali and Syed Zafar Hussain cutting the Milad's exclusive cake prepared by Cheese Cake Shop Casula Liverpool