Sada-e-Watan Sydney ™
Sadaewatan@gmail.com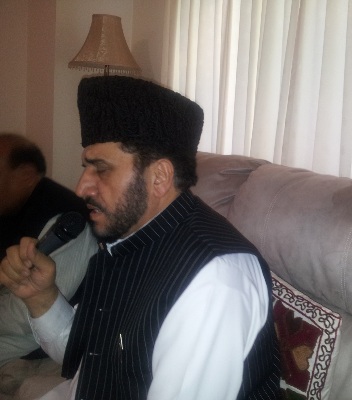 A Brief report on Qari Syed Sadaqat's visit to Canberra
This year, Canberra was privileged enough to have an intimate performance from the world renowned Qari Syed Sadaqat on the 1st February 2014.

This function was arranged last minute and on a very short notice, even so, more than twenty families attended this incredible event. The guests are extremely thankful to Qari Sadaqat Sahib for accepting the invitation and making time to come down to Canberra.

Mrs Asima Rabbani, the acting High Commissioner for Pakistan, also attend the evening and praised Qari Sahib for his incredible performance. Mr Javed Butt welcomed all the guests to his house, where the event took place and thanked those families who extended their support to help make this event a great success.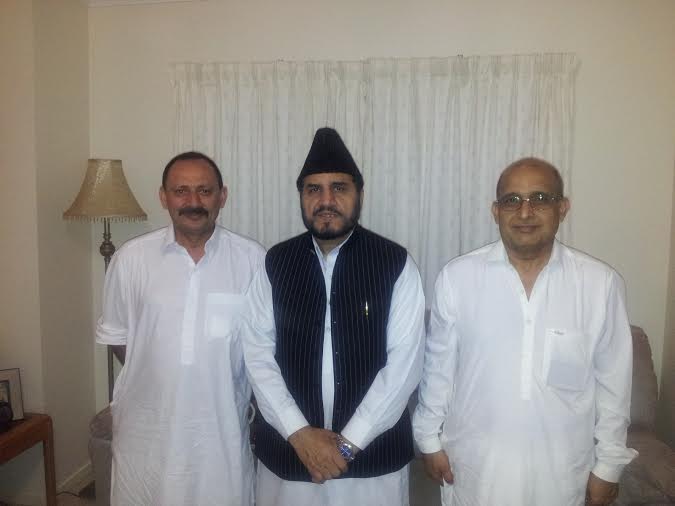 The event was opened with Qari Sahib's life achievements. Qari Sahib then began with the recital of the Quran, followed by reading Naats. There was also participation from the guests. Sara Nasir beautifully recited the Quran, and Mr Iqbal Khan and Zeshan Haider recited Naatia Kalam (holy poems). Qari Sahib was very impressed and praised them all for their performance. After all formal proceedings the Maghrib pray was led by Qari Sahib, which was then followed by dinner.