Sada-e-Watan Sydney ™
sadaewatan@gmail.com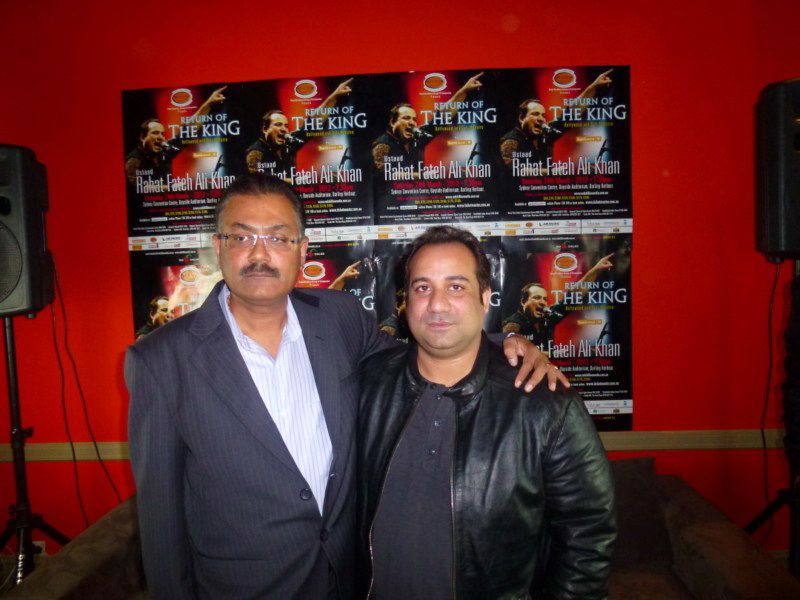 Mr. Nash Patel and Rahat Fateh Ali Khan
Rahat Fateh Ali Khan's Press Conference and Dinner at Zaika by Taj Sydney
(Coverage by: Syed Zafar Hussain, Editor-in-Chief Sada-e-Watan Sydney)
Ustad Rahat Fateh Ali Khan (born 1974) is a Great Number one Pakistani musician, and primarily a singer of qawwali (devotional music of the Sufis). He is the nephew of legendary singer Ustad Nusrat Fateh Ali Khan Marhoom. Rahat also performs ghazal and other genres of music. He has toured extensively the world over.
Rahat's first public performance was at the age of 10/11, when he toured the UK with his uncle in 1985, and performed solo in addition to singing with the Qawwali party.
Red Chillies is proud to bring back musical maestro Ustad Rahat Fateh Ali Khan, to Australia, for a second time in March 2012 for its sellout production –"RETURN OF THE KING".
The King of Music Ustad Rahat Fateh Ali Khan Sahib is on Australia tour. On Thursday, 22 March 2012, his Promoters Mr. Nash Patel & his wife Shalini Patel arranged a Press Conference and Dinner in Sydney. Media Conference & dinner was held at the Zaika by Taj Restaurant, 12 Good Street, Granville Sydney. The function was attended by Sponsors, Friends, & selected Media personalities.

Rahat Fateh Ali Khan and Mr. Ramesh Sharma of Taj Indian Restaurant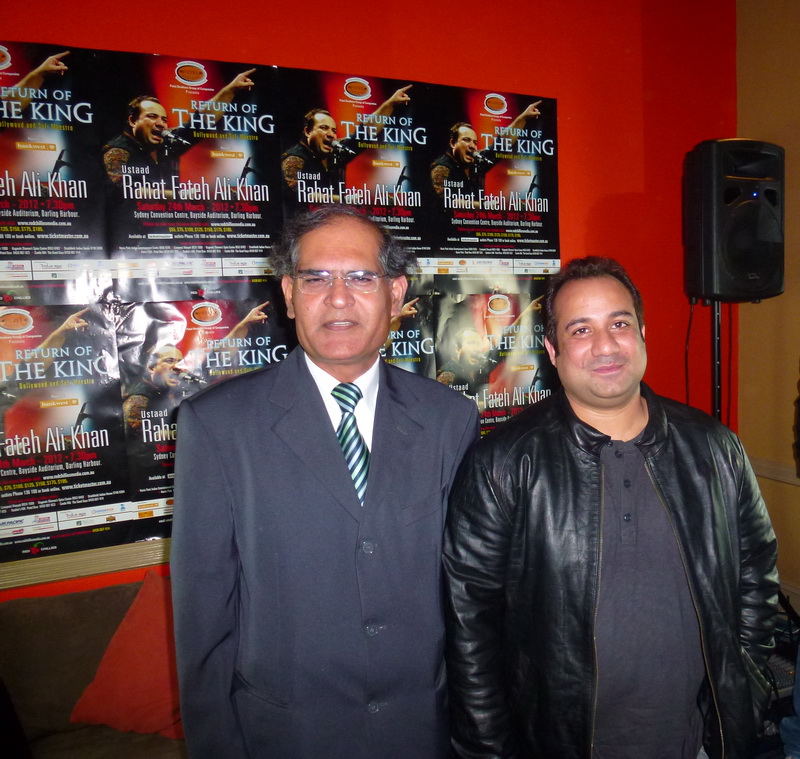 Syed Zafar Hussain of Sada-e-Watan and Ustad Rahat Fateh Ali Khan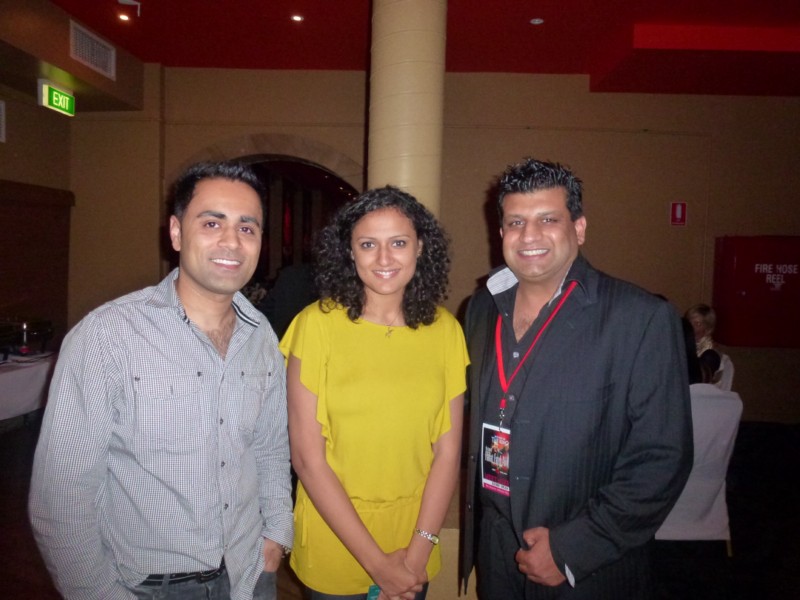 One VIP Guest, Devika and Mr. Kashif Amjad