Sada-e-Watan Sydney ô
sadaewatan@gmail.com
Meet and Greet with the Hon Bob Carr Minister for Foreign Affairs
On 03 April 2012,at Parramatta Workers Club Sydney a meet and greet was hosted by the local Federal Member, The Hon Julie Owens MP. During the function, the President of the Pakistan Association Mr Iftikhar Rana and the Senior Vice President Pakistan Australia Business Council Kashif Amjad met with Senator Bob Carr Minister for Foreign Affairs at a ALP function for the Prime Minister Ms Julian Gillard.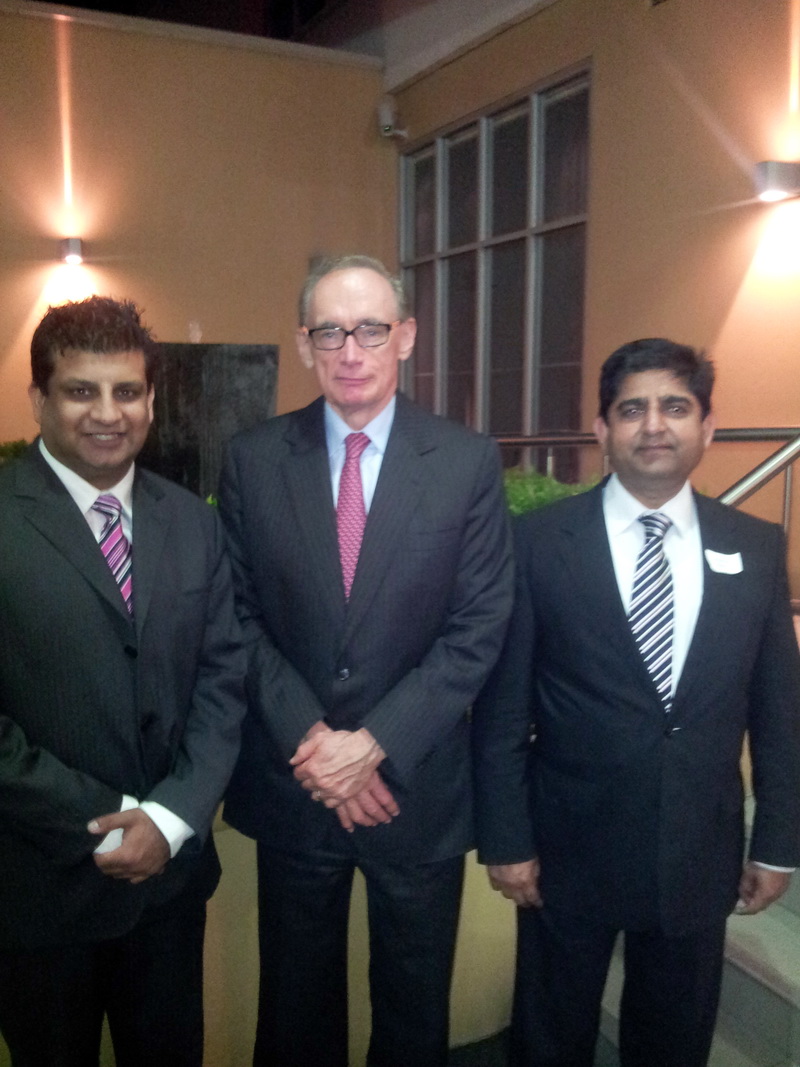 The Minister was delighted to meet with two Pakistani people present and discussed at length his love of Pakistani Cuisine, and Pakistani people. He also expressed the importance of media and specifically mentioned he would like the details from this event to go to all the Pakistani as his gesture of introducing himself to the community.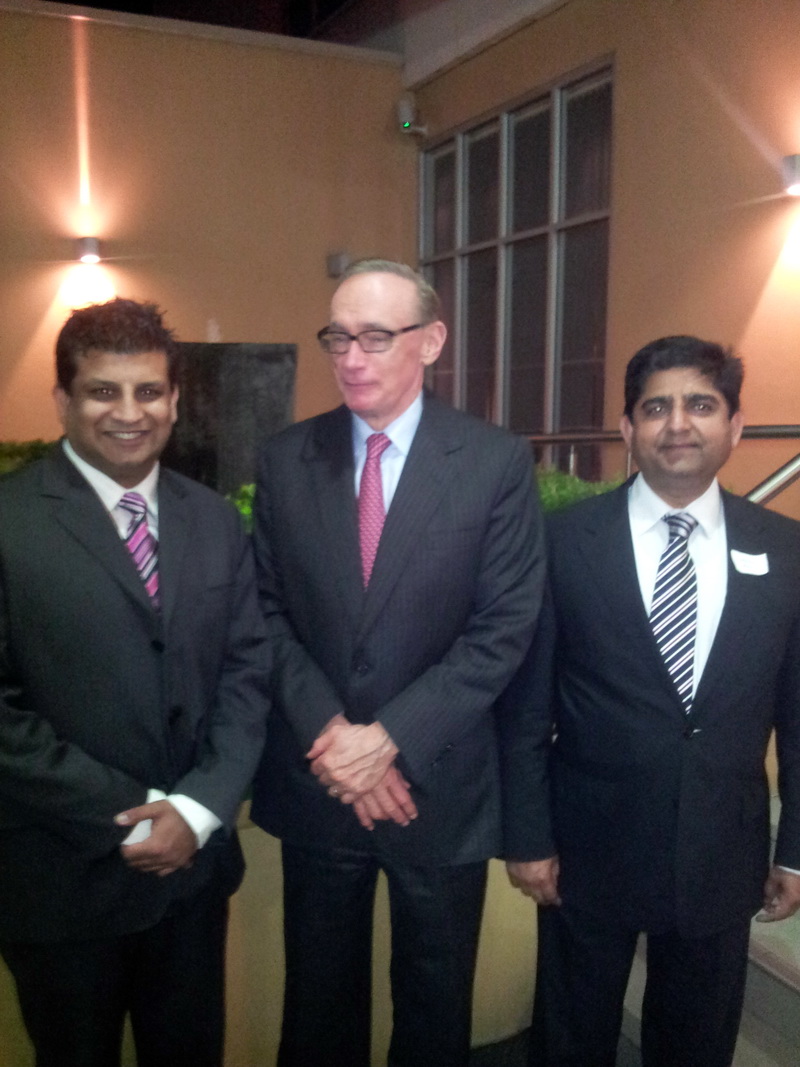 The Minister says his experience with Pakistaniís in any walk of life has been a positive one and mentioned where there is Pakistani food involved he will always make time.
Mr Rana sent a personal initiation to attend a Pakistan Association dinner in the near future and discussed it was very good for Australia that a person from NSW (the most multicultural state) had a senior ALP figure in the very important role of Foreign Minister.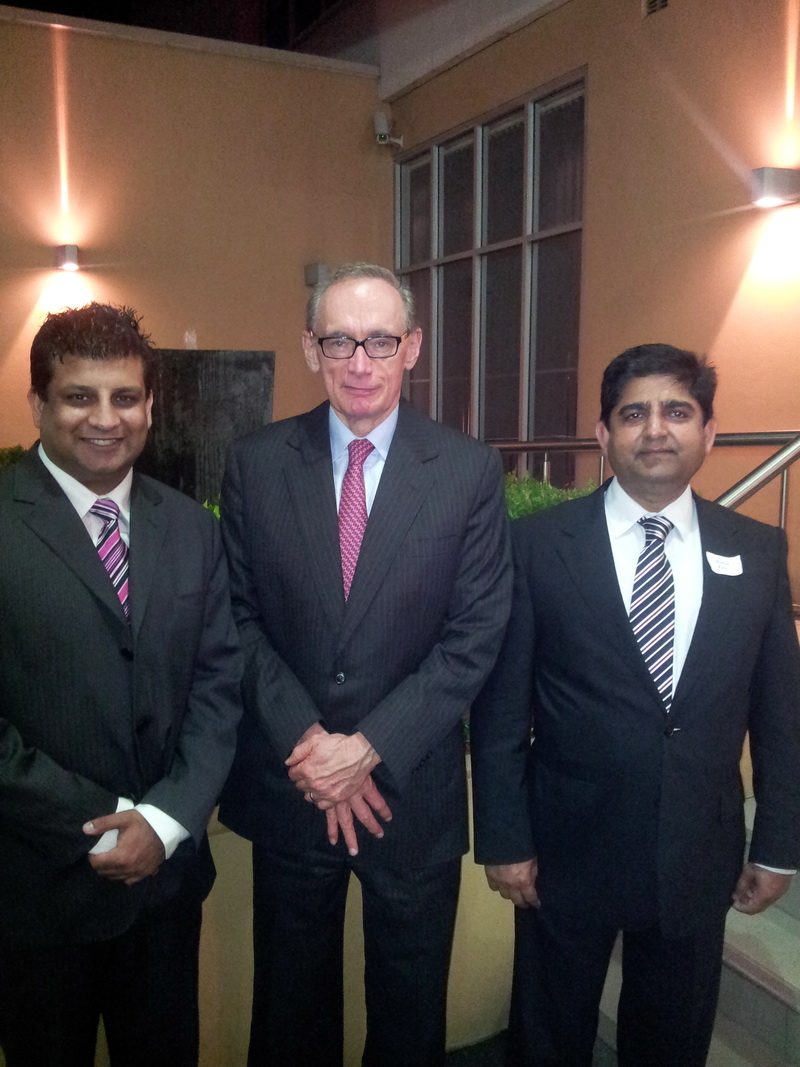 Mr.Kashif Amjad,FM Hon.Senator Bob Carr and Mr.Iftikhar Rana
Host of the PM and FM,Hon. Julie Owens MP & President PAA Iftikhar Rana