Sada-e-Watan Sydney ™
sadaewatan@gmail.com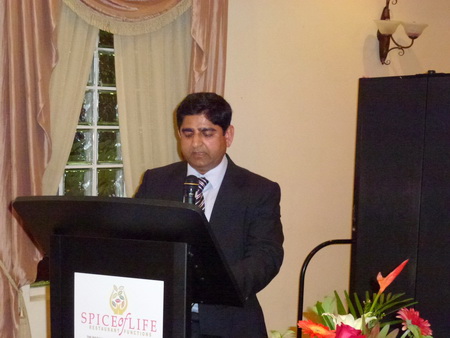 (On Monday,18th June 2012 at the Spice of Life Restaurant, Harris Park Sydney)
Transcript of the Mr.Iftikhar Rana,Chairman Rana Group and President of the Pakistan Association of Australia's Welcome Speech for His Excellency Mr. Peter Heyward
His Excellency Peter Heyward
Designated High Commissioner of Australia ISLAMABAD PAKISTAN
His Excellency Mr Azam Mohammed
Consul General Pakistan Sydney
The Hon. Geoffery Lee - MP Parramatta
The Hon. Shaouqat Moselmani - MLC
Trustees/Executive Committee of PAA
Dear Distinguish Guest and Community members,
Good Evening /AOA,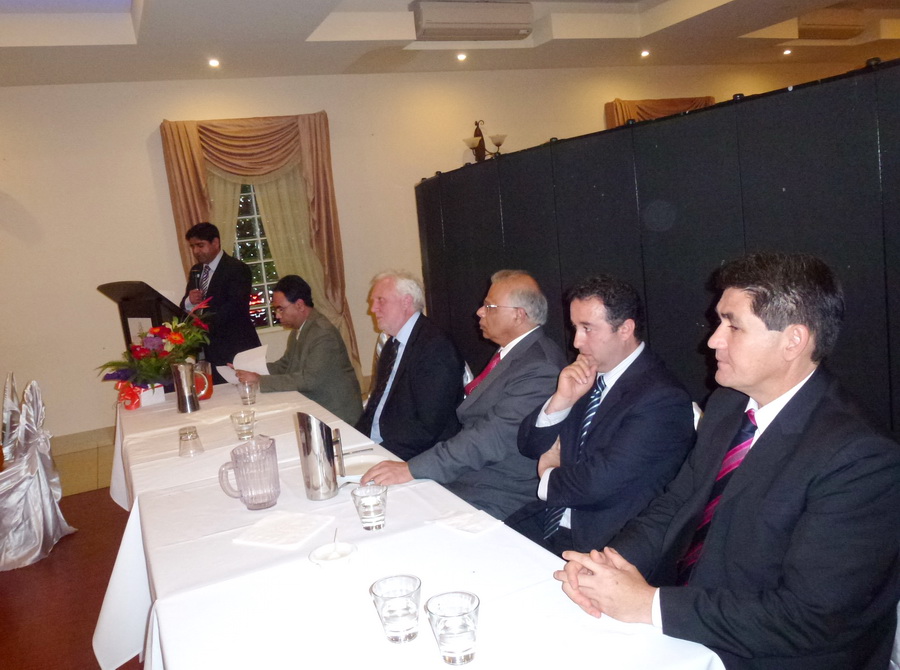 On behalf of Pakistan Association of Australia and Pakistani Community I would like to welcome you all, particularly our special guest His Excellency Peter Heyward for accepting our invitation despite his busy schedule. Thank you very much Sir!
The Pakistan Association of Australia is a premier association of our community in Australia. It was established over 40 years ago, with the aim of representing the Pakistani Australians and it is a platform, voice and a medium of communication for Pakistani Australians from all walks of life and it earnestly attempts to meeting the community needs.
Being the flag bearer of multiculturism, we have upheld our cultural and religious values while integrating with the Australian multicultural society. Over the years Pakistani community in Australia has grown and with over 25,000 Pakistani origin Australians in Australia, our contribution to Australian economy and society is widely recognized by the authorities. Our contribution is well acknowledged particularly in the professional fields of medicine, law, education, finance and IT.
In the business sector Pakistanis are well established in importing, retail sector and in service sector, our contribution is widely in providing security and in the taxi sector.
Our Community is passionate not only about our adopted country but equally so with our country of origin. We always stay in touch with our roots. Thus whenever we get the opportunity to meet an important delegation or dignities like you, we always endeavor to inter-act so that we could learn more about Australian Missions
I am thankful to Pakistan's Consulate General for always arranging our meetings with dignities and delegations, be it the head of state or govt or chiefs of military staffs, military delegation,Govt officials politicians or business and trade delegation, the Consulate had arranged a meeting of over 40 Pakistani exporters who were on a business visit end of last year to Sydney.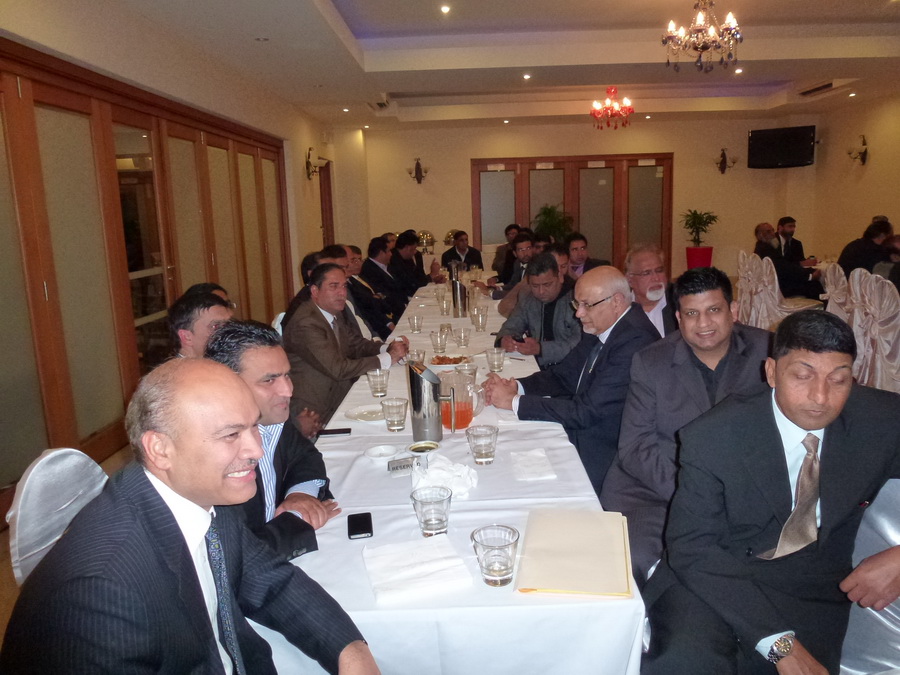 Sir I would like to highlight the following point that you might improve or the problems that are facing our community.
The permanent sponsor visa time is 18 months, while for other countries it only 90 days
Police clearance takes too long, please improve or cut time to quick up the process of police check
Visit visa take too long, that needs to be improve
education and scholarship visa needs a flexible policy
expedition student visa application
The Pakistan Association of Australia insists that they would love to play a vital role in assisting you to improve the services that you provide to the community ensuring that we together provide the best and efficient services, whether it be assisting them with an application or help them out with any other of the many services you provide OR if you point any service that the community needs urgently, they can contact the Pakistan Association of Australia than PAA will follow up on behalf of them.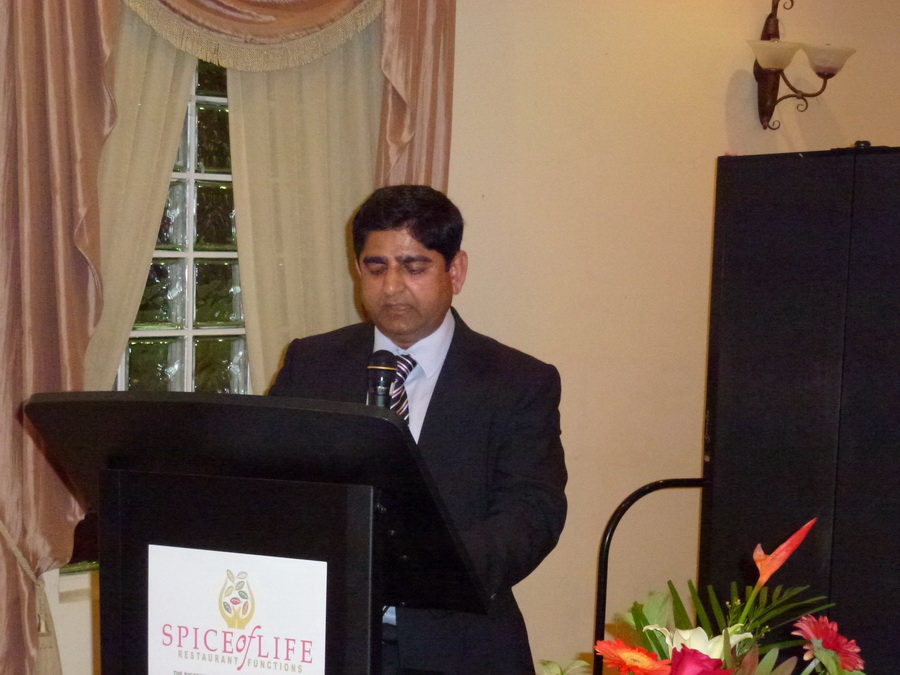 Also when business delegation or any important people apply for a visa there should be consent form to sign, thus if the Australian mission should have some sort of link with Pakistan Association, that will help establish closer links to the community.
On our part, we assure you of our fullest assistance and cooperation as it is our own desire to be of service to Australian Pakistani community in Australia in whatever way we can. I hope that the bonds we form today will be continued and appreciated in the future also.
Once again thank you very much to you all for coming tonight. I wish and pray to Allah for the safety and prosperity of both our nations – PAKISTAN AND AUSTRALIA.
Allah Hafiz,Pakistan Zindabad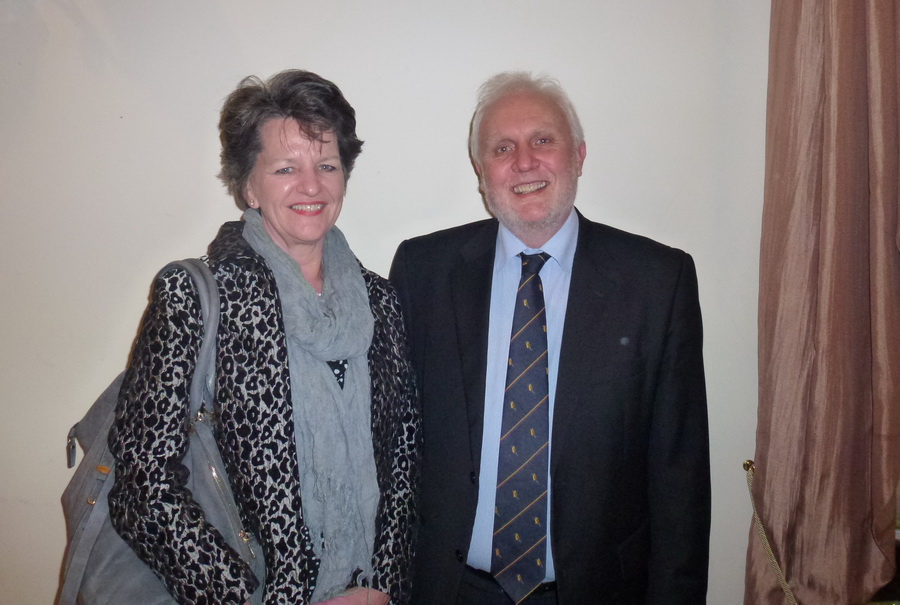 Mrs and His Excellency Mr.Peter Heyward,High Commissioner of Australia to Pakistan